Overview
Overview
The Fellowship in Neuro-Oncology is a UCNS accredited one year fellowship based in the Rose Ella Burkhardt Brain Tumor Center (BBTC) that focuses on primary and metastatic brain tumors as well as the effects of cancer treatments. Fellows who graduate from the program will have the knowledge and skills to detect, and treat tumors affecting the nervous system as well as their complications. Other responsibilities and privileges will include participation in tumor board, research studies, and teaching students of medicine and allied health sciences. The Fellowship is intended for graduates of neurology, and medical oncology residencies. In order to apply to our program candidates must have successfully completed an ACGME-accredited residency program in the United States or a RCPSC-accredited residency program in Canada in one of the following specialties: Adult Neurology, Child Neurology, Neurological Surgery, Internal Medicine, or Medical Oncology. International Medical Graduates must have received a currently valid ECFMG certificate in order to apply to our program
Current Fellows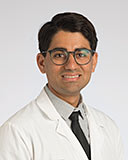 Andrew Dhawan, M.D., Ph.D.
Medical School: Queens University, Ontario Canada
Residency: Neurology, Cleveland Clinic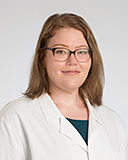 Mary Moellering
Medical School: Texas Tech University School of Medicine
Residency: Neurology, Indiana University Medical Center
Diversity & Inclusion
Discover the role diversity and inclusion plays at Cleveland Clinic and at its Graduate Medical Education program, as well as our diversity and inclusion efforts.
Learn more
Application Process
Application Process
Interested candidates can apply for this fellowship by first registering with the SF Match followed by submitting the following documentation to the program:
CV.
Personal Statement.
Letter from Residency Program Director in lieu of Dean's Letter.
At least two letters of recommendation from physicians whom have supervised you in a clinical setting.
USMLE/COMLEX Score Reports.
Medical School Diploma.
Certified copy of your currently valid ECFMG certificate (applicable for International Medical Graduates only).
Please send all application materials to nieducation@ccf.org. Please make the subject line of your email "Neuro Oncology Fellowship application."
Program Director
Glen H. J. Stevens, DO, PhD, FAAN
Section Head, Adult Neuro-Oncology
Rose Ella Burkhardt Brain Tumor & Neuro-Oncology Center
Taussig Cancer Center – CA-51
Cleveland Clinic
9500 Euclid Ave.
Cleveland, OH 44195
Living in Cleveland
Living in Cleveland
Cleveland, an ethnically diverse, mid-sized city located on Lake Erie, features a host of cultural attractions, recreational activities, major sporting events and an exploding culinary scene. Cleveland is home to the second largest theater district in the U.S., a park system featuring 23,700 acres in 18 reservations, and is the birthplace of rock 'n' roll, home to the Rock 'n' Roll Hall of Fame and Museum. Cleveland Clinic is located near the University Circle area, which is the cultural epicenter of Cleveland. This area features Severance Hall and the world-renowned Cleveland Orchestra, the Cleveland Museum of Art, several other museums, and Case Western Reserve University. Downtown Cleveland, home to all major sports venues and an exploding culinary scene, is approximately two miles from Cleveland Clinic's main campus.