Overview
Overview
Cleveland Clinic offers two fellowships in Vascular Neurology for a one- or two-year ACGME-certified training program. These fellowships provide trainees with a comprehensive educational experience in the management of patients at risk for and suffering from cerebrovascular disease. This program is available for candidates with appropriate prior training in neurology, per ACGME guidelines. Uniquely, Cleveland Clinic allows fellows to function within the diseased-focused Cerebrovascular Center, working closely with staff from neurology, neurosurgery and neuroradiological backgrounds
This program will help fellows develop skills in the many different facets of vascular neurology including:
Preparing the fellow to lead a team in the medical management of cerebrovascular disease.
Rich exposure to cutting edge interventions for stroke, neurosurgery and neurology through interactions with the neurosurgery, neurocritical care, and endovascular services.
Familiarity with current protocols and trials relating to acute stroke intervention using both intravenous and intra-arterial techniques.
Interacting with fellows in other medical disciplines, including emergency medicine, interventional and vascular neurology, radiology and surgery.
Providing opportunities for research mentoring with funded physician investigators.
Training and Teaching
Fellows work closely in a collegial environment with staff and fellows from Vascular Neurosurgery, Neurocritical Care, Vascular Neurology and Diagnostic Neuroradiology, while providing both procedural and clinical care to our patients. Fellows will be involved in managing patients on the stroke service as well as consult services.
Research
Each fellow will work with staff mentors to draft and execute research projects. We are actively involved with multiple clinical trials, and focus primarily on translational, device-oriented research. Protected research time will be afforded each fellow, per ACGME guidelines.
Call Responsibilities
Fellows will rotate call typically on a Q2 basis, one week at a time.
Application Process
Application Process
Application requirements for the Vascular Neurology Fellowship include:
Completion of postgraduate residency in neurology is required.
Graduates of programs outside the United States must have a valid ECFMG certificate.
Applicants should qualify for an unrestricted Ohio medical license.
Completion of the Cleveland Clinic Residency/Fellowship application along with the following documentation:

Personal statement of interest
Curriculum vitae
Transcripts
Letter from residency program director
Minimum two letters or recommendation from clinical supervising physicians
Certificate(s) of previous training
Medical School Diploma
Certified copy of current ECFMG certificate and qualifying exam
Send all application materials to:
Ken Uchino, MD
Cleveland Clinic
Cerebrovascular Center, S80
9500 Euclid Ave.
Cleveland, OH 44195
Phone: 216.445.9897
You may also contact the Graduate Medical Education Office for information on salary and benefits, visa process, housing and policies and procedures governing the program at 216.444.5690.
Clinical Fellows
Clinical Fellows
Outstanding patient care, education of those who serve and research are the three goals the Department of Neurology strives to achieve. As a part of that overall commitment to education, below are the recognized current neurology fellows who value the importance of providing the highest quality of medical care.
2022-2023 Clinical Fellows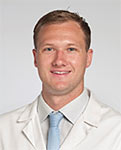 David Baker, D.O
Medical School: Western University of Health Sciences College of Osteopathic Medicine of the Pacific
Residency: Cleveland Clinic Neurology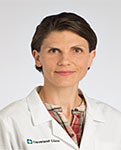 Rodica Di Lorenzo, MD
Medical School: Ludwig-Maximilians Universitat Munich Germany
Residency: Cleveland Clinic - Neurology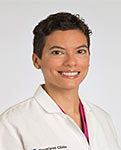 Maria Martucci, MD
Medical School: Univerisidad Latina de Panama
Residency: Cleveland Clinic Florida - Neurology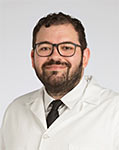 Joshua Santucci, MD
Medical School: The University of Oklahoma
Residency: Cleveland Clinic - Neurology
Living in Cleveland
Living in Cleveland
Cleveland, an ethnically diverse, mid-sized city located on Lake Erie, features a host of cultural attractions, recreational activities, major sporting events and an exploding culinary scene. Cleveland is home to the second largest theater district in the U.S., a park system featuring 23,700 acres in 18 reservations, and is the birthplace of rock 'n' roll, home to the Rock 'n' Roll Hall of Fame and Museum. Cleveland Clinic is located near the University Circle area, which is the cultural epicenter of Cleveland. This area features Severance Hall and the world-renowned Cleveland Orchestra, the Cleveland Museum of Art, several other museums, and Case Western Reserve University. Downtown Cleveland, home to all major sports venues and an exploding culinary scene, is approximately two miles from Cleveland Clinic's main campus.