Overview
Overview
Cleveland Clinic's Sleep Medicine Fellowship is a one-year, ACGME-accredited program designed to provide trainees with a range of competencies in sleep medicine.
The fellowship provides eligibility for the American Board of Sleep Medicine. Trainees are provided with a broad exposure to sleep medicine including polysomnographic technology and the treatment of adult and pediatric patients with sleep disorders.
Over 25,000 studies are performed annually, including routine polysomnography (PSG), multiple sleep latency tests, maintenance of wakefulness tests, home sleep testing, actigraphy, positive airway pressure titrations, neonatal and pediatric studies, and combined PSG with extended EEG/EMG for the evaluation of nocturnal seizures and parasomnias.
The center is multidisciplinary, with sleep experts from the Departments of Neurology, Psychiatry, Pulmonary and Critical Care Medicine, Psychology, Internal Medicine, Family Medicine and Otolaryngology who supervise trainees.
1 year ACGME-accredited program.
100% board pass rate for all graduates at least since 2007.
Located at the Sleep Disorders Center on Cleveland Clinic Main Campus.

Over 25,000 sleep studies are performed every year.
Studies include PSG, HST, PAP titration, ASV, MSLT, MWT, and PAP Naps.
Sleep board certified staff attendings from neurology, pulmonary critical care, internal medicine, pediatric medicine, family medicine, and psychiatry.
Additional clinical rotations with sleep psychologists, sleep medicine dentists and ENT.

Part of the Cleveland Clinic Neurological Institute and Neurology Department at Cleveland Clinic. Cleveland Clinic is recognized in the U.S. and throughout the world for its expertise and care. Its neurological center is also nationally ranked and recognized as a leader in its field.
Access to numerous online and printed resources through the Cleveland Clinic Alumni Library.
Electronic medical record for all clinical encounters using Epic.
3-week introductory course at the beginning of the fellowship with core lectures on common sleep disorders, sleep study scoring/staging, and general workflow at Cleveland Clinic Sleep Disorders Center.
Cognitive and Behavioral Therapy with Behavioral Sleep Medicine colleagues.
Sleep Apnea Management (SAM) clinic – group visit for patients struggling with PAP therapy.
Hypoglossal nerve stimulation clinics.
Center Highlights.

Sleep Disorder Treatment Guide.

Research – research project with mentor with goal to present at national sleep meeting.

Journal Clubs – monthly.
Case presentations – monthly.
Didactic lecture course schedule throughout the year including clinical and research topics.

Business review meetings.
Medical director meetings.
Sleep tech meetings.
Diversity & Inclusion
Discover the role diversity and inclusion plays at Cleveland Clinic and at its Graduate Medical Education program, as well as our diversity and inclusion efforts.
Learn more
Application Process
Application Process
The ACGME guidelines specify that training in Sleep Medicine must be preceded by the completion of a residency program in neurology, child neurology, psychiatry, internal medicine, family medicine, pediatrics, anesthesiology, or otolaryngology. Please note, in order to apply for our program candidates must have successfully completed a residency in the US or Canada. All International Medical Graduates must submit a certified copy of their current ECFMG certificate and qualifying exam results.
Personal statement.
CV.
Letter from residency program director in lieu of dean's letter.
At least 3 letters of recommendation from physicians whom have supervised you in a clinical setting, one of which must come from the residency program director.
USMLE/COMLEX score reports.
Certificate(s) of previous training.
Medical school diploma.
Applications are only accepted through ERAS (Electronic Residency Application System). Sleep Medicine follows the July ERAS cycle. Fellowship applications may be submitted in the first week of July. Interview dates are generally held in the end of August and through the middle of October. We will stop reviewing applications on September 15th.
Lauren Goldman, MD
Program Director
The Sleep Disorders Center, S73
Neurological Institute
Cleveland Clinic
9500 Euclid Ave.
Cleveland, OH 44195
If you have any questions, please email nieducation@ccf.org.
Program Details
Program Details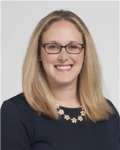 Lauren Goldman, M.D.
Program Director
Elizabeth Conn
Sleep Medicine Administrative Program Coordinator
Frank Miller Jr., MS
Education Program Coordinator II
Sleep Disorders Center Providers
Sample of Fellow Introductory Course Syllabus:
Introductory Course Topics
Sleep Fellowship Orientation/Handbook
Overview of Peds Sleep Disorders
Goals/Objectives/Expectations
Intro to Peds Clinic/Peds Clinic Smartsets
Sleep Fellowship Overview of Rotations
Pediatric Sleep Lab/Scoring
Institutional Policies
Peds PSG Staging/Scoring Practice Section
Library Resources
Introduction to Inpatient Consults
OSA and Evaluations at CCF
OSA Treatment – Clinical Cases
Clinical Workflow – Sleep Center Templates, KP
Respiratory Physiology
Documentation and Coding
Scoring Respiratory Events
Returning Calls, Epic Messages, Prior Auths
CPAP Orders and CMS Requirements, CCHC DME
PAP Demo – Mask Fitting (Interactive)
Introduction to Polysmith
Introduction to SAM Clinic/Troubleshooting PAP
PSG Neurophysiological Signal Recording, Filters
Central Sleep Apnea Cases
Normal Awake/Sleep EEG Patterns and Activation
Sleep Related Hypoventilation/Hypoxemic Syndrome
Montages, Epileptiform Discharges
AASM Staging and Scoring
Insomnia – 2 Process Model
PSG Staging/Scoring Practice Sessions
Cognitive Behavioral Therapy for Insomnia (CBTi)
PSG Artifacts and Unusual Findings
Insomnia Pharmacotherapy
What is in a Sleep Study Report?
Actigraphy Basics/Cases/Logistics
RLS Evaluation and Treatment
Sleep Lab Introduction/Lab Safety
Lab Tour – Intercontinental Suites
Circadian Rhythm and Sleep/Wake Disorders – Basic
Protocolling Sleep Studies Workshop
Circadian Rhythm Disorder Cases
ECG Changes on the PSG
REM Parasomnias/Treatment
O2 Protocol
Non-REM Parasomnias/Treatment
CO2 and the PSG/end tidal CO2 Monitoring Protocol
Clinical Sleep Fellow On-Call/Emergency Protocol
Narcolepsy and Hypersomnia Treatment
Nocturnal Spells Protocol
Hypersomnia Cases
MSLT and MWT Protocols
Peds Protocols for Lab
Sample of Fellow Clinical Rotation Schedule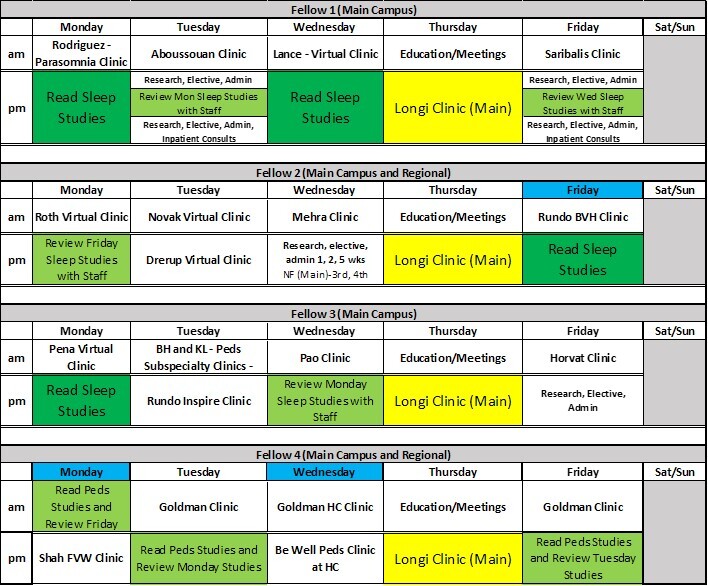 Clinical Fellows
Clinical Fellows
Outstanding patient care, education of those who serve and research are the three goals the Department of Neurology strives to achieve. As a part of that overall commitment to education, below are the recognized current neurology fellows who value the importance of providing the highest quality of medical care.
2023-2024 Clinical Fellows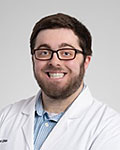 Alex Farris, MD
Medical School: Indiana University School of Medicine
Residency: The University of Iowa - Neurology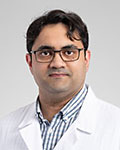 Taimoor Khan, MBBS
Medical School : Allama Iqbal Medical College (Pakistan)
Residency: Hackensack Meridian Health – Internal Medicine
Fellowship: Jersey Shore University Medical Center - Pulmonary Medicine and Critical Care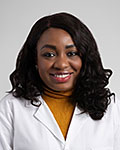 Chimuanya Okoli, MBBS
Medical School : University of Benin School of Medicine (Nigeria)
Residency: MetroHealth Medical Center – Internal Medicine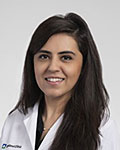 Zahra Zia, MBBS
Medical School : Aga Khan University Medical College (Pakistan)
Residency: Indiana University – Internal Medicine
Fellowship: Case Western / Metro Health: Pulmonary and Critical Care Medicine

Where Do Our Fellows Go?
2018
University of Pennsylvania, Philadelphia, PA – Sleep Medicine.
CCF Akron General, Akron, OH – Family Medicine and Sleep Medicine.
Baystate Medical Center, Springfield, MA – Sleep Medicine.
CCF Avon Internal Medicine, Avon, OH – Internal Medicine and Sleep Medicine.
2019
MetroHealth Medical Center, Cleveland, OH - Pulm Crit Care Fellowship.
Rochester Regional Hospital, Rochester, NY – Neurology and Sleep Medicine.
Montefiore Medical Center, Bronx, NY – Neurology and Sleep Medicine.
University of Texas, Dallas, TX – Sleep Medicine.
2020
Mercy One Medical Center – Clive Sleep Center, Clive, IA – Sleep Medicine.
CCF Main Campus, Cleveland, OH – Pulm Crit Care Fellowship.
Maryland Medical and Med Star System Good Samaritan Hospital, Parkville, MD – Internal Medicine.
Bakersfield Heart Hospital, Bakersfield, CA – Hospital Medicine.
2021
CCF Main Campus, Cleveland, OH – T32 Research Fellow, Sleep Medicine.
Ochsner's Health System, New Orleans, LA – Peds Pulm and Sleep Medicine.
Marshfield Health System, Marshfield, WI – Neurology and Sleep Medicine.
Marshfield Health System, Weston, WI – Hospital Medicine.
2022
CCF Main Campus, Cleveland, OH – Sleep Medicine.
University of Florida, Gainesville, FL – Pulm Crit Care and Sleep Medicine.
St. Louis VA Medical Center, St. Louis, MO – Neurology.
Saudi Arabia – Sleep Medicine.
2023
CCF Pulmonary and Critical Care Fellowship
Michigan State University Pulmonary and Critical Care Fellowship
Neurology/Sleep Staff position St. Lukes (PA)
Living in Cleveland
Living in Cleveland
Cleveland, an ethnically diverse, mid-sized city located on Lake Erie, features a host of cultural attractions, recreational activities, major sporting events and an exploding culinary scene. Cleveland is home to the second largest theater district in the U.S., a park system featuring 23,700 acres in 18 reservations, and is the birthplace of rock 'n' roll, home to the Rock 'n' Roll Hall of Fame and Museum. Cleveland Clinic is located near the University Circle area, which is the cultural epicenter of Cleveland. This area features Severance Hall and the world-renowned Cleveland Orchestra, the Cleveland Museum of Art, several other museums, and Case Western Reserve University. Downtown Cleveland, home to all major sports venues and an exploding culinary scene, is approximately two miles from Cleveland Clinic's main campus.
Why you chose Cleveland Clinic:
Given Cleveland Clinic's huge reputation in providing excellent patient care, it receives patients from across US and internationally. This creates a comprehensive learning environment where fellows are able to see a myriad of pathology with different case presentations and also learn how to manage the most complex patients. Additionally, the fellowship offers a variety of clinics with focus to particular diseases for example Parasomnia clinic with Dr. Rodriguez. These were some of the salient features about Cleveland Clinic that made this program my top choice.
What you like to do in Cleveland:
Edgewater Park is a great place for walks in summers and Cleveland area offers a variety of parks for hikes especially the Cuyahoga Valley National Park, which is one of my favorite things to do in the area. Sports is also major part of the city and I have developed interest in Cleveland Cavaliers games in the last one year.
— Wahaaj Khan, MD
---
Why you chose Cleveland Clinic:
Very welcoming interview process and the opportunity to see a broad range of sleep pathologies.
What you like to do in Cleveland:
Visit Edgewater Beach and the Cleveland Metroparks

— Kaitlyn Musco, MD
---
Why you chose Cleveland Clinic:
Wonderful people and interactions during the interview process, and the opportunity to train in a program where I would get a wide variety of complex and difficult patients in addition to the more "standard" sleep medicine cases, to better prepare me for being an effective clinician after graduation.
What you like to do in Cleveland:
Visit the numerous parks and outdoor activities, exploring the museums, aquarium, etc. with my family.
— Matthew Smith, DO
---
Why you chose Cleveland Clinic:
I chose CCF because It's a tertiary care center where I would be able to see a whole breadth of common to rare sleep disorders and prepare me to be a well-rounded sleep physician.
— Imama Ahmad, MD