Child & Adolescent Psychiatry Fellowship
Child & Adolescent Psychiatry Fellowship
The Child and Adolescent Psychiatry training program is a two year ACGME approved program that combines a rich acute setting experience with comprehensive ambulatory training. Residents benefit from staff that has specialized in areas such as physically ill children, pervasive developmental disorders, acute care psychiatry, as well as clinic research. Exceptional lectures, personalized supervision, research opportunities, and a large range of clinical settings provide a comprehensive training foundation for the new generation of child and adolescent psychiatrists.
Program Structure
The Child and Adolescent Psychiatry residency consists of a two year curriculum divided into month long rotations. Residents may enter anytime after completing the PGY-3 level. Our residency program is primarily a clinical program with opportunities with clinical research. Residents work closely with the attending psychiatrist, family and couple therapists, social workers, psychologists, and nursing to provide comprehensive patient care.
PGY-4
The residents will rotate through the Child and Adolescent Psychiatric crisis intervention unit a total of six months out of the first year. The other six months of the year the resident will rotate on the child and adolescent psychiatric consult liaison service. The resident will be the primary physician for the patients while on these rotations with close staff supervision and teaching. The goals for the resident will be to master comprehensive interview techniques, understand evidence based treatment strategies for complex cases, and work in a multidisciplinary setting. While on the in-patient unit the resident will be assessing pervasive psychopathology in a multidisciplinary setting. During the consultation liaison rotation the resident will be introduced to specialty units such as the epilepsy monitoring unit, the pediatric intensive care unit, emergency department consultations as well as pediatric subspecialty patients in hematology, oncology, and transplant services. Also beginning in the first year is the longitudinal outpatient care track. Here the resident will develop skills in managing an outpatient clinical caseload. The resident again will be the primary contact for the family and have the autonomy to manage patients under the supervision of staff attendance. Dedicated time is given for outpatient clinical days to enhance continuity of care and the educational experience.
PGY-5
The residents focus shift year two to a more ambulatory and community setting. In the second year the residents continue their longitudinal outpatient care track. Training throughout this year is focused on outpatient services. The resident will rotate through a variety of settings including; a community child and adolescent mental health service, a juvenile court diagnostic health clinic, pediatric neurology, family therapy clinic, couple's therapy clinic, cognitive behavioral therapy clinic, neuropsychology testing clinic, child and adolescent chemical dependency, an eating disorder intensive outpatient program, Hanna Perkins (a psychoanalytic therapeutic school), and Cleveland Clinic's Center for Autism. In these settings the resident will gain value experiences outside of the confines of Cleveland Clinic. These rotations provide a deeper connection and understanding of the system of services available to patients through multidisciplinary teams.
Research Opportunities
A multitude of clinical research opportunities are available throughout the Department of Psychiatry and Psychology. Each resident is required to complete an annual academic project throughout his or her tenure within this program. This consists of a poster presentation and/or journal submission. If the resident is more clinically focused he or she has the option of developing an academic didactic to present to the section. A one-half day a week protected time is provided to all trainees to pursue scholarly activities
Education
Didactic conferences are held throughout the year on Mondays and Wednesdays from noon to 1 p.m. The Psychiatry and Psychology Departmental grand rounds are held weekly on Thursday. The didactic schedule covers basic tenets of child and adolescent development, psychopathology, biologic treatment, and psychotherapeutic interventions as well as more specialized lectures. All faculty participate in these lectures providing a breadth of exposure to different teaching styles. Case conferences are held monthly and include all residents and faculty. Supervision over all resident patient care is provided on a one-to-one basis by staff attendance. Education is given priority in all cases over service demands in our program.
Training
The Child and Adolescent Psychiatry Department not only participates in the training of child and adolescent psychiatry residents. We dedicate ourselves to fostering the education of general adult psychiatry residents from Cleveland Clinic as well as from the MetroHealth Healthcare System. Medical students from Cleveland Clinic's Lerner College of Medicine and Case Western Reserve University also regularly rotate through our program. Residents are actively involved and highly valued in the training and teaching of these medical students and residents.
Application Process
Please apply in the July cycle through ERAS.
Training and Education Contacts
Consultation-Liaison Psychiatry Fellowship
Consultation-Liaison Psychiatry Fellowship
The ACGME-accredited Consultation-Liaison Psychiatry Fellowship at Cleveland Clinic offers a unique training opportunity at one of the most renowned medical centers in the world. Cleveland Clinic is ranked as one of the nation's top hospitals by U.S. News & World Report.
Program Highlights
Fellows will rotate through each of the following Immersion Clinics:
Cardiology
Multiple Sclerosis
Epilepsy
Movement Disorders
Women's Health
Psycho Oncology
HIV
Transplant
Fellows will participate in two ½ day per week Continuity Clinics:
Specialty Immersion Clinics (8 months) and Intensive Immersion Clinic (4 months)
Consultation-Liaison Psychiatry Clinic (12 months)
Reasons for consultation on the inpatient CL service include:
Delirium and Agitation
Substance Dependence/Withdrawal
Depression and Anxiety
Capacity for Decision Making
Serotonin Syndrome/NMS
Catatonia
Conversion Disorder
Coping with Medical Illness
Consulting services include:
Medical, Surgical and Cardiac ICUs
Cardiology
Neurology and Neurosurgery
Epilepsy Monitoring Unit
Colorectal Surgery and GI
Internal Medicine
Bone Marrow Transplant/Oncology
Palliative Medicine
Program Leadership and Faculty

Leo Pozuelo, MD, FACP, FAPM
Section Head, Consultation Liaison Psychiatry
Leo Pozuelo, MD, FACP, FAPM, is Board Certified in Consultation-Liaison Psychiatry, Psychiatry and Internal Medicine. He also serves as the Clinical Vice Chair of the Department of Psychiatry and Psychology at the Cleveland Clinic.
Consultation-Liaison Psychiatry Team
Brain Health: Kasia Rothenberg, MD, PhD
Cardiology: Leo Pozuelo, MD
Chronic Pain: Xavier Jimenez, MD
Epilepsy: George Tesar, MD
HIV: Michael Rosas, MD
Medical Outcomes: Adele Viguera, MD
Multiple Sclerosis: Elias Khawam, MD
Psycho-Oncology: Isabel Schuermeyer, MD
Transplant: Kathy Coffman, MD
Women's Health: Lilian Gonsalves, MD
Social Work: Karen E. Salerno, MSSA, LISW-S
CL Coordinator: Tracy Sluka
Curriculum Overview
Inpatient Consultation Liaison
Fellows rotate on inpatient consultation liaison psychiatry for 11 months of the year. The majority of that time is spent on the Cleveland Clinic Main Campus, where fellows perform advanced-level consults, are actively involved in teaching, and have the opportunity to run a team as an acting attending. The main campus consultation liaison service consists of three attending-led teams, residents, medical students and a dedicated licensed clinical social worker to ensure wrap-around services. In addition to work on Main Campus, fellows will spend one month at one of the Cleveland Clinic Health System regional hospitals, where they will be exposed to consultation liaison psychiatry in the smaller hospital setting.
Outpatient Consultation Liaison
Fellows are exposed to both general and specialty consultation-liaison clinics throughout the year. One half-day per week is spent in the Consultation-Liaison Psychiatry Clinic, where fellows see follow-up patients from the inpatient CL service, pre-operative referrals for high-utilizing patients or patients with significant psychiatric pathology, second opinion cases, and referrals from specialty clinics. For the first 8 months of the year, fellows spend another half-day rotating through immersion specialty clinics, including: cardiology, transplant, multiple sclerosis, epilepsy, movement disorders, women's health, psycho-oncology and HIV. Fellows will then refine their expertise by spending the final four months in a single specialty immersion clinic.
Didactics and Conferences
Weekly conferences include: case conference, journal club, psychiatry grand rounds and psychosomatic didactics.
Research
Fellows will have one month of dedicated research time split into two 2-week blocks during the year. Our fellows have presented their research locally, regionally and nationally, including poster, oral and workshop presentations at the Cleveland Consultation Liaison Society, American Psychiatric Association and Academy of Consultation-Liaison Psychiatry annual meetings.
How to Apply
The Consultation-Liaison Psychiatry program is one-year in length and offers 2 positions annually. All positions are offered through the National Residency Match Program (NRMP) as part of the Psychiatry Fellowship Match. All applicants must have successfully completed an ACGME-accredited Psychiatry Residency in the United States or an RCPSC-accredited Psychiatry Residency in Canada. For a comprehensive guide to the Consultation-Liaison Psychiatry Fellowship Match process, please visit the Academy of Consultation-Liaison Psychiatry website:
Interested applicants must provide the following documentation:
Application Form available online: Fellowship Application
Curriculum Vitae
Personal Statement
Letter from Residency Program Director
At least 2 letters of recommendation from physicians who have supervised you in a clinical setting
USMLE/COMLEX Score Reports
Medical School Diploma
Certified copy of your currently valid ECFMG certificate (applicable for International Medical Graduates only)
Important Dates:
July: Applicants may begin submitting applications
September – November: Interviews at Cleveland Clinic
November: NRMP Ranking opens
November: Meet our Faculty at the Annual Meeting of the Academy of Consultation-Liaison Psychiatry
December: NRMP Rank Order List Deadline
January: Match Day!
Please email all application materials to Megan Nieuwoudt - nieuwom@ccf.org
Visa Sponsorship: The Cleveland Clinic sponsors H1-B and J-1 visas.
Benefits
A comprehensive description of trainee benefits can be found at the Cleveland Clinic Graduate Medical Education website.
Annual Resident/Fellow Salary 2019
Please refer to the table below for new salary rates, effective April 1, 2019:
| PGY | Annual Salary | Per Pay |
| --- | --- | --- |
| 1 | $55,818 | $2,325.76 |
| 2 | $57,698 | $2,404.08 |
| 3 | $59,563 | $2,481.77 |
| 4 | $61,773 | $2,573.87 |
| 5 | $65,873 | $2,774.79 |
| 6 | $66,568 | $2,773.65 |
| 7 | $68,772 | $2,865.48 |
| 8 | $70,011 | $2,917.11 |
| 9 | $71,355 | $2,973.14 |
Time Away
Vacation: 3 weeks (15 paid working days)
Maternity: 6 weeks‐paid leave for natural childbirth or adoption; 8 weeks for cesarean section.
Paternity: 2 weeks paid leave (10 working days). Additional time off unpaid up to a maximum of 12 weeks under FMLA.
The Family Medical Leave Act (FMLA): entitles all employees up to 12 weeks off, unpaid, after one year of employment. See Graduate Physicians Manual for further information.
Mood Disorders Clinical Neuroscience Fellowship
Mood Disorders Clinical Neuroscience Fellowship
The Mood Disorders Clinical Neuroscience Fellowship is designed to train fellows in the clinical care and in the neurobiological basis of mood disorders. This will be a clinical research fellowship and the trainee, beside evaluating and monitoring clinical research patients, will also be involved in Mood and Emotional Disorders Across the Life Span (MEDALS) clinic for one or two clinics per week.
In the MEDALS clinic the fellow will learn state of the art clinical pharmacological treatment of mood disorders as well as psychotherapeutics techniques. Fellows will assess the whole spectrum of mood disorders including major depression, bipolar disorders, medical illness or substance related mood disorders, pregnancy related mood disorders and others.
The fellowship will provide the trainees the opportunity to train neurochemical, pharmacological, neuroimaging and genetic research methods to investigate the etiology and biomarkers for diagnosis for mood disorders.
Fellows will participate in ongoing clinical research studies including clinical trials and neurobiological studies and also participate in the preparation of publications and grant applications. Fellows will conduct clinical work in the MEDALS clinic and in other clinics as required. In addition, fellows will be expected to formulate at least one original research study which will be conducted in conjunction with the supervisor. Fellows will be expected to have first-author publications at the end of the fellowship period and also to gain experience in grant writing and grant submission.
How To Apply
The Mood Disorders Clinical Neuroscience Fellowship within the Center for Behavioral Health is a 1-2 year fellowship that has a flexible start time.
Interested residents should be a MD or DO and able to apply for an Ohio License.
Please forward your interest, CV and Exam Scores for consideration to:
Amit Anand, MD
Program Director
ananda@ccf.org
Current Fellows
Current Fellows
2019 – 2020 Child & Adolescent Psychiatry
PGY-5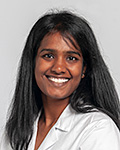 Suneela Cherlopalle, MD
Medical School: Sri Venkatesvara Medical College
Residency: MetroHealth Medical Center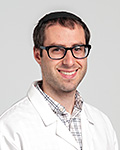 Ariel Mintz, MD
Medical School: Oakland University William Beaumont School of Medicine
Residency: Hennepin County Medical Center
PGY-4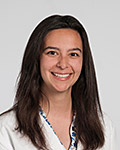 Selin Adams, MD
Medical School: Saint Louis University
Residency: Cleveland Clinic

Zeyd Khan, MD
Medical School: University of Cincinnati
Residency: Cleveland Clinic
---
2019 – 2020 Consultation-Liaison Psychiatry

Erin Dean, MD
Medical School: Northeastern Ohio University
Residency: Cleveland Clinic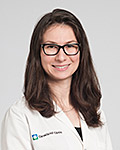 Samantha Zwiebel, MD, MA
Medical School: Cleveland Clinic Lerner College of Medicine
Residency: University of Kentucky College of Medicine