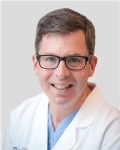 A. Marc Gillinov, MD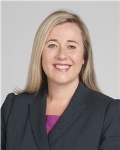 Christine Jellis, MD, PhD
Friday, December 16, 2016 - Noon
Description
Heart valve disease occurs when one or more of the heart valves do not work correctly and cause the heart to pump harder to circulate the right amount of blood through the body. Left untreated, heart valve disease can reduce a person's quality of life and become life-threatening. Cardiologist Christine Jellis MD and surgeon Marc Gillinov MD answers questions about treatment options for valve disease.
More Information
View more information on valve disease and valve surgery.
If you need more information, contact us or call the Miller Family Heart & Vascular Institute Resource & Information Nurse at 216.445.9288 or toll-free at 866.289.6911. We would be happy to help you.
---
Diagnostic Testing
ashadds: I am a 26-year-old male and had congenital aortic stenosis since birth. Four years back, I had an echo and the results are as follows:
LVIDd 6.42cm , LVIDs = 4.2cm , EF = 62% , FS = 34%, Left atrium = 2.53cm , ACS = 1.49cm , posterior wall = 0.84 cos , septum = 0.91 cm , aorta = 2.46 cm
Mitral valve = Ev = 0.97 m /s , A = m/s49 , No MR
Aortic valve = Vmax = 3.08 m/s , PPG = 37mmHg , Mean = 23.5 mmHg , Mild AS, trivial AR
tricuspid valve = Ev = 0.62m/s A = 0.42m/s No TR
Pulmonary valve = Vmax = 0.89m/s , No PR
Impressions: Sites Solitus , Normally related great artery , Bicuspid aortic valve with Mild AS and trivial AR, Normal Biventricular Functions , No Clots/VEG/PE
Left ventricle : Normal size, Normal LV systolic function and no regional wall motion abnormality
I have no symptoms , I am 6' 1" and about 100kgs. I would like your impression of this echo ? I was told that I was normal and I would like your evaluation if I can put off surgery to my distant future.
Christine_Jellis,_MD,_PhD: Your echo results do not support severe aortic valve disease – it is reassuring that you have no symptoms and your left ventricle is normal in size with normal systolic function. Based on this information, it does not seem that you will need cardiac surgery in the near future. However, we would be happy to review your case individually in our Valve Disease Center.
pan: Dear respectful moderator and prominent doctors, I am a man 63 years old. Former smoker with mild COPD. No drugs or symptoms, otherwise healthy. Eating plant diet, exercising, normal BMI. The conclusion of a triplex I had on October reports good systolic function of right ventricle (when at ease). No indication of ventricle hypertrophy in any level. Dimension and contractility of left ventricle: normal. Ejection fraction 67%. Minimal leakage of aortic valve. Mild insufficiency of mitroid and aortic valve. Mild insufficiency of tricuspid valve with estimated pulmonary systolic pressure 27 mmHg. Valves: Aortic LVOT m/sec=1.09 Vmax m/sec=1.39; Tricuspid Vmax m/sec=2.37 RVSP=27 mmHg; Pulmonary Vmax m/sec=1.04; Mitroid E=0.75>0.74.
Question: How serious is it? Is it inescapable to have any valve replaced-repaired? What can I do to avoid replacement or repair?
Christine_Jellis,_MD,_PhD: From the information you provided it does not appear that there are any significant issues currently which would necessitate cardiac surgery in the near future. However, please review your results with your local physicians or we would be happy to provide you with individualized evaluation.
ashokv: Am currently 26 years old and these are my echo readings when I was 21. I have a bicuspid aortic valve with stenosis since birth. This was done in India: aorta size: 2.46 cm, left atrium : 2.53cm, ACS = 1.49cm, left ventricle (systole = 4.21 cm, diastole = 6.42cm) , septum (diastole = 0.91 cm , systole = 1.43 cm) , posterior wall (diastole = 0.84 cm, systole = 1.30 cm) , FS = 34% , EF = 62% PPG aortic valve = 37mmHg , MPG = 23.70mmHg. Trivial aortic regurgitation present. No mitral regurgitation. No tricuspid regurgitation. My doctor interpreted this as a normal echo and told me surgery was not required right now. I would like your opinion on these readings?
Christine_Jellis,_MD,_PhD: These results do suggest a degree of mild to moderate aortic stenosis. However, given that the echo data is from five years ago, I would suggest getting a repeat echocardiogram performed to confirm that this stenosis has not increased.
davidl: I see my cardiologist twice a year and once a year he does an echo. Do you think I would need an echo more than once a year?
Christine_Jellis,_MD,_PhD: This depends on your clinical problems.
ashokv: I am 26 years old and at 21 I had an echo. I was diagnosed with aortic stenosis (mild) and aortic regurgitation. My echo values are : LVIDd = 6.42cm, LVIDs = 4.21cm, EF = 62% , FS = 34% , , Left atrium size = 2.53cm, PPG = 37mmHg , MPG = 23.7mmHg across aortic valve with stenosis and trivial regurgitation. My cardiologist in India told me that my heart function was fine. I am following up this December. Is surgery indicated in my future? I am 6' 1" and 224 lbs. with low BP in general.
A._Marc_Gillinov,_MD: I would certainly get an annual echo. Surgery is definitely NOT indicated at this time.
---
Aortic Valve Disease
waleslar1: I am 63 years old, male, with bicuspid aortic valve that is between moderate and severe regurgitating. I have an aneurysm just above the root, and is 5.0 - 5.1 cm. The new guidelines say 5.5 is when I would have OHS to replace the aorta where it is ballooning, and replace or repair the aortic valve at the same time. When I work hard, or exercise hard, I am breathing hard very quickly, and have very little stamina. What risks do I take as I wait to have the surgery, as far as "heart failure" or the heart enlarging, etc..?
Christine_Jellis,_MD,_PhD: If the aortic valve disease was found to be significant we would typically send you for aortic valve and aorta surgery at the same time. We may not wait until 5.5 cm for the aorta if your aortic valve disease needed to be done sooner. If you are having symptoms such as shortness of breath, I would advise getting a cardiology review. We would be happy to see you in our Valvular Heart Disease Center.
lookingforinfo: Fourteen year old diagnosed with trivial AR. Heart and aortic valve structure normal. No murmur/syndrome/disease, nothing abnormal present. No restrictions and follow-up in two years. Can patient outgrow this problem? Can this be normal/physiological/pathological or will nothing further will develop? It presents four ways on echo. Cardio wasn't going to tell us at first and then decided to. I'm finding this is rare in children and if found, it is never an isolated lesion. Is that true? No family history of heart disease/syndrome. Heart structure normal. No bicuspid valve. Patient's doctor thinks the AR may resolve spontaneously. Is that possible? Can this progress from trivial to worse, if heart structure is normal? Do you agree with spontaneous resolve? An athlete, high-level competition, works out with weights. The doctor said no disease is present and doesn't classify this as a disease. Is this rare to have without disease present and the heart structurally normal.
Christine_Jellis,_MD,_PhD: It sounds like you have a lot of understandable questions and concerns. Typically trivial aortic regurgitation is not of major concern and in many cases will not become progressively worse. We would be happy to address your other concerns and questions on an individual basis and hopefully provide you reassurance. We have excellent pediatric and sports cardiology centers who could provide you with a comprehensive evaluation.
Prettycat: I have some valve leakage - 55 percent ejection rate plus aortic aneurysm of 3.8. Any cause for concern going forward with hip surgery?
A._Marc_Gillinov,_MD: If you have a "severe" leak to a valve, you should get that fixed before hip surgery. If not severe, don't worry about it and just get annual echoes.
gcleeton: I am getting inconsistent results from echocardiograms. What are the standard deviations on values of aortic valve area and maximum pressure gradient for typical echocardiograms please, for example from a GEC or any other machine?
Christine_Jellis,_MD,_PhD: Sometimes echo results will vary depending on factors such as heart rate, blood pressure and fluid status. Some measurements may also vary between studies which can impact on the consistency of results. We would suggest getting your serial echos performed in a center of excellence so that results can be directly compared and you can be confident in the accuracy of the parameters.
barbp: Is there any new research on stopping progression of aortic valve stenosis or reversing it. I have read a recent article on some studies experimenting with Vitamin K to clear some of the calcium on the valve.
Christine_Jellis,_MD,_PhD: Currently we do not have any guideline based therapies to stop or reverse the progression of aortic valve stenosis. There is ongoing research in this area but it has not been yet incorporated in clinical practice.
A._Marc_Gillinov,_MD: Nope.
Gilla: 1) Are both valvular insufficiency and valvular stenosis repairable in seniors of normally good health?
2) Are cadaver parts used?
3) What are the determining factors in replacement vs. repair
4) What is the best noninvasive diagnostic used to determine valvular conditions of all valves of the heart? i.e. TTE, TEE
5) Is it true you must be a TAVR candidate to have a TEE?
6) What is the status of TAVR being used in patients not suffering from severe symptoms despite having a dilated Aorta, Aortic Bicuspid (opening about .75cm, gradient 25), Tricuspid valve moderately severe, and other two in the moderate range? Also have A fib and flutter (taking aspirin and baby aspirin).
7) How does a patient know when they are in inflection?
8) Is it OK to let your condition go until you are in inflection if you are feeling OK?
9) What is the mortality of someone who is senior have all heart valves replaced repaired?
Christine_Jellis,_MD,_PhD: Valvular heart disease is typically evaluated with transthoracic echo however in certain cases transesophageal echo is often required. You do not have to be a TAVR candidate to have a TEE. We often perform open heart surgery in "seniors" with excellent outcomes. In some cases homografts are used but more commonly tissue valves made from porcine or bovine valve material. There is currently a study evaluating the use of TAVR in low risk individuals - we would be happy to evaluate your individual situation to help you determine the best management strategy.
---
Aortic Valve – Transcatheter (TAVR)
nasg: I'm a 65-year-old male. I have a tricuspid aortic valve which is several stenotic, in addition, I have ascending thoracic aneurysm. Recent ECHO measurement was 5.4 Cm. Last CTA on 2103 maximum measurement 5.5. I know the recommendation of the AAHA surgery is indicated when the diameter is 5 cm. However, I'm scared from surgical complication, including death, stroke, etc. Recently, I read, even replacing the valve would not decrease the incidence of sudden death. I'm completely asymptomatic, I go up/down three flights of stairs 4-5 times/day. Working a fulfilling career. MY cardiologist is begging me to do surgery. I was offered surgery in 2011 but declined. Would TAVR be a possible alternative for my stenotic valve, Thank you?
Christine_Jellis,_MD,_PhD: Typically for people with aortic valve surgery and aortic aneurysms, TAVR is not an option as this will not treat the aortic enlargement. Your case would need to be reviewed on an individual basis however open heart surgery would seem to be the treatment of choice. A decision regarding the timing of your surgery would need to be done in conjunction with your cardiologist. We would be happy to evaluate your case from a pre-op perspective if you would like to consider a second opinion.
PistolPete: I had a bovine aortic valve and aorta replacement when I was 69 (born with bicuspid valve). I just turned 81 and expect within the next several years I will be faced with a decision. I haven't been able to find a positive article for another open heart tissue valve replacement for individuals in their early to mid-80s. TAVR/TAVI seems to be the recommended procedure which puts me on a short average five-year life cycle which I am not ready to accept. Assuming good health would the CC do open heart surgery on a patient in their mid-80s?
Christine_Jellis,_MD,_PhD: Cleveland Clinic has excellent results for both open heart surgery and TAVR in patients in their mid-80s. The decision for open heart surgery vs. TAVR is made on an individual basis by a team of physicians including both interventional cardiologists and cardiac surgeons. Currently the data for longevity of TAVR valves has been reassuring. We would be happy to evaluate you if and when the times arises that you need redo aortic valve surgery.
kingsdalelobber: I have heard there is a replacement valve that can be fed to the heart via a vein. The valve is opened and displaces the valve that is diseased. Can this be done to replace a replacement tissue valve?
Christine_Jellis,_MD,_PhD: Technically percutaneous valve replacement can be performed within a previous bioprosthetic valve replacement although individual factors always need to be considered.
CatieB: Do TAVR valves always require anti-platelet therapy?
A._Marc_Gillinov,_MD: Yes.
Thanksgiving: If one has already had an Edwards Sapien transapical aortic valve replacement can another such surgery be done when it becomes necessary?
A._Marc_Gillinov,_MD: It depends on the individual person, but it is certainly a possibility.
---
Aortic Valve Replacement
Jeff1450024: A 73-year-old friend is scheduled to have aortic valve replacement surgery on Thursday (Dec. 15) in Louisville. He was told that an artificial valve was not for him because (1) the bioprosthetic valves last 20-25 years; and (2) he would have to take blood thinners for the rest of his life. My understanding is that, while a bioprosthetic (esp. a bovine) valve might last as long as 20 years, the average is far less, perhaps 10-15 years, sometimes even less. My friend was told that he could undergo a less invasive procedure later on if need be. Moreover, I understand that even the biological valves can result in blood clots, which means that he might need to take a "blood thinner" regularly anyway. My question is, given his relatively young and otherwise healthy condition, and the fact that he might have to take blood thinners even with a bioprosthetic valve, why wouldn't an artificial aortic valve be the more logical option for my friend? My own father had the artificial valve replacement (St. Jude type) at age 72, and it served him well until he died for unrelated reasons at age 89. Thank you so much for your time.
A._Marc_Gillinov,_MD: I would think of it this way. What is the likelihood that a biological valve will last his entire life? The answer is >90 percent. Therefore, I would tend to recommend the biological valve.
Billion: Three years ago my aortic valve was replaced by a bovine one by Dr. Sabik at Cleveland Clinic. All went well until a couple of months when an echocardiogram indicated that the new valve had mild to moderate regurgitation, although the valve itself was "well-seated." My questions are: 1) how common is such early bovine valve failure, 2) judging from other such failures, how quickly is the valve likely to get worse, and 3) when a replacement is required, am I, at 72, a good candidate for a transcatheter procedure? I'm otherwise in good health, am asymptomatic and active, with no afib since the surgery, no stenosis, and with hypertension under control. Thank you.
A._Marc_Gillinov,_MD: Mild to moderate regurgitation is relatively uncommon early on, but it is not a cause for alarm. I would get an echo again in six months–it will likely stay the same. If the regurgitation progresses over time, you may be a candidate for a catheter-based procedure.
davidl: I had an aortic valve replacement in Weston, Florida by Dr. Savage in January, 2013. I was wondering how long these replacements last and if I would need additional surgery for a new valve in the future. The valve is a pericardial tissue heart valve.
Christine_Jellis,_MD,_PhD: Our current data suggests that tissue bioprosthetic valve replacements last 10 - 15 years. This duration varies between individuals. Hopefully you will have no issues with your new valve for many years to come. We would advocate for annual echo evaluation of your prosthetic valve to make sure it is functioning appropriately.
Thanksgiving: I am a 71-year-old female. I had successful transapical aortic valve replacement surgery 6 1/2 years ago. (Edwards -bovine) but now two of the three leaflets have already calcified. I want to know if there is anything proactive to do to prolong the life of the last leaflet. I am not a candidate for open heart surgery, because my chest is entirely calcified due to prior radiation, so I will need another transapical aortic valve replacement.
A._Marc_Gillinov,_MD: You are doing the right thing by getting serial echos. There may be a new technique for you in the near future. There is no particular treatment to enhance valve durability. I would continue with serial echos. You may be a candidate for one of the newer catheter-based valves.
Gilla: Do you have to have a pacemaker after aortic replacement due to proximity of the aorta to the AV node?
A._Marc_Gillinov,_MD: That is the most common issue. The aortic valve is close to the conduction system, and in some people this causes the need for a pacemaker after aortic valve surgery.
kingsdalelobber: I had a porcine and a bovine valve implanted in Nov. 2011. How many years can I expect out of those valves?
A._Marc_Gillinov,_MD: They usually last at least 10 years, and I have seen one last 21 years. I would get an annual echo.
---
Mitral Valve Disease
pjackson49: My question is about if and when to have surgery. I have MVP/MVR (diagnosed 2010) rated as moderate-moderately severe. My EF remains above 60%, with normal wall motion, mild LV hypertrophy, and other chambers are normal. I sometimes have SAM with a modest gradient, but have been told I don't have HCM. I can ride a bike 15 hilly miles with no problem and usually go 12 minutes on the treadmill when I have a stress echo. No hints of CAD. I'm still pretty active. Lately though I have been awakening in the early morning with mild shortness of breath, not gasping, just feels like I am not getting quite enough air. No edema noted. A past cardiologist said if that starts happening he would be seriously considering sending me for MV repair. Is this a sign that I may need to consider surgery? I see my new cardiologist in January and would like to know if I should discuss this with him and getting a consult from CC.
Christine_Jellis,_MD,_PhD: It does seem that you may have significant mitral valve disease. The SAM with a modest gradient is also concerning. I feel it would be important for you to have further evaluation of your valve disease and SAM. This may include a dedicated echocardiogram with provocation maneuvers. Depending on the results of this study there may need to be surgical options considered. Please discuss this with your new cardiologist or seek our evaluation at Cleveland Clinic.
Schmidty266: Hello, how are you doing? I would like to know why my doctor is just watching me knowing I'll have to have surgery down the road for mitral value regurgitation and mitral value prolapse and its mild to moderate. I'm on Propanol, Florinef, Midodrine, and Meclizine also for low blood pressure. My heart doctor is at your center too.
Christine_Jellis,_MD,_PhD: Typically, for mild to moderate mitral regurgitation, we would try to avoid surgery until the valve disease was more significant. This is because if you are unable to have a valve repair, you would be committing to a valve replacement which may lead to the need for future redo surgery. There are many factors that would need to be considered in your individual case but monitoring over time is a common approach.
Heartfriend: I am a 66-year-old female with atrial flutter/fibrillation (had three ablations at UC San Diego over the last eight years). Recently moved to Jacksonville, FL, and had to start over with a new EP. As a new patient, had some basic tests completed, including an Echo which showed moderate to severe mitral valve regurgitation and an enlarged heart. The doctors in both SD and Jacksonville agreed to confer with regard to my history and how to proceed, but I have not heard back from either doctor and it has been several weeks. I have two questions:
1) I am confused about what tests are required to determine severity of the leak. Was told by the FL doctor it would just be watched if it was determined to be on the moderate side and repaired or replaced if severe. What tests should be conducted to determine severity?
2) In researching online, it seems as though "watchful waiting" may not be the way to go for mitral valve leaks, even for moderate cases. What is the most current thinking on this subject?
Christine_Jellis,_MD,_PhD: Significant mitral regurgitation could be potentiating your atrial arrhythmias. Typically the severity of MR is evaluated with echocardiography. In some cases operating on the mitral valve may improve the atrial arrhythmias. There are other factors which can affect the timing of surgery such as left ventricular enlargement and symptoms. We would be happy to see you in our Valvular Heart Center.
sundancer: Sixty-six year old very active male. Incidental to a pacemaker implant in Aug. 2013, I was found to have 2+3+MR. The doctor told me that "when" (not if) it deteriorated it would probably go fairly rapidly. It remained the same in 2014. In 2015 and 2016 it improved to 1+2+. After the echo in 2016, I was told this no longer needed to be followed with an annual test. Is that a safe, practical approach, or is this possibly Medicare clamping down on needed testing?
A._Marc_Gillinov,_MD: Don't know about Medicare, but I would get an annual echo.
---
Mitral Valve – Transcatheter (TMVR)
Cobbie: Is there a non-invasive or minimally invasive procedure available now, to repair or replace a damaged and leaking mitral valve?
Christine_Jellis,_MD,_PhD: The structural heart disease team at Cleveland Clinic is centrally involved in many new and innovative techniques for percutaneous mitral valve replacement and repair. We would be happy to evaluate you.
---
Mitral Valve Replacement
nutzy: Is it possible to change a prosthetic mitral valve with a biological one? The problem started because of Coumadin.
Christine_Jellis,_MD,_PhD: It seems that you may have a mechanical valve. To change this to a bio prosthetic valve would require redo open heart surgery.
nutzy: I know, but I intended to ask if you can do it, or the risk are big, almost impossible. I am 70 years old and have also atrial fibrillation.
Christine_Jellis,_MD,_PhD: Routinely we would not advocate changing valves unless there was a problem with the original valve requiring redo surgery at that time.
---
Tricuspid Valve Disease
Kani: Hi, my dad had mitral valve replacement in 1993. Untill 2012, he was fit and fine without any issue. In 2012, he had tricuspid valve failure. Then doctor prescribed him certain diuretics. But in 2015, he started developing certain issues. He got edema and was admitted. His kidneys and liver are getting affected because of heart issues. Heart has also enlarged. Request you to please suggest best treatment.
A._Marc_Gillinov,_MD: Tricuspid regurgitation after previous heart surgery is a challenging problem. He may be a candidate for tricuspid valve surgery. This would require an evaluation at a center of excellence.
snorthr: I am a healthy 71-year-old male with history of two catheter ablations and two ablation surgeries, and now a bi-ventricular pacemaker to help with my right side heart failure due to TR. I have tricuspid regurgitation and the diuretics are aggravating my anemia. I have no other health issues. Are there any non-surgical options for tricuspid valve repair now or coming in the next year or two?
Christine_Jellis,_MD,_PhD: Our structural team at Cleveland Clinic is currently working on several innovative projects involving percutaneous tricuspid valve management strategies. We would be happy to evaluate your case on an individual basis.
---
Valve Disease in Multiple Valves
seamullet2016: I have moderate aortic valve stenosis and mild mitral valve stenosis from rheumatic fever. Also have AFib. I am due for echo and blood tests and cardiologist visit next month. I have been living with shortness of breath on mild exertion for about a year. Is it possible to do transcatheter valve repair/replace on both valves? Can the Afib be resolved at the same time or am I a candidate for open heart surgery? I am currently a patient of The Heart Group at Lancaster General Health/Penn Medicine.
Christine_Jellis,_MD,_PhD: There are many factors that impact the ability to do transcatheter valve replacement - it is an individualized decision. Currently TMVR is less widely available and the more common approach if two valves were problematic would be for open heart surgery. Your afib could be addressed at the time of your heart surgery.
magilla: Issues with my heart are, arrhythmia, dilated aorta, aortic bicuspid based on TTE,CTA, ECG, treadmill and nuclear stress tests to date. Aortic dilation is about 4.4(?), Aortic opening .75 to .8cm. The gradient when measured a year ago is about 20-25(mild), my tricuspid is moderately severe with pulmonary hypertension. My exhale is on the low end of normal. Heart rate for years is normally 35 to 40 at rest. My CTA (a year ago) showed no Ischemia. Symptoms: Edema both legs (controlled by exercise), limited shortness of breath during cardio exercise, non-periodic pain in chest for a few years (duration about 30 sec.) I consider symptoms mild. Docs indicate heart sounds good. I want a more thorough test of my valves to know exactly what's going on based on a thoracic surgeons opinion that all my vales need replaced based on my TTE.
1) Does it make sense to do a TEE. One head of cardiology said yes and another said no. The one that said no indicated that I was not a TAVR candidate therefore that disqualified me for a TEE.
2) What is the mortality rate of having all valves replaced and the arrhythmia fixed? I don't want a pace maker.
3) Should I have a TEE or should I have a cardiac cath on each side? I prefer noninvasive testing. I'd rather have a cath right prior to surgery. I have no idea if I am in the inflection area. Again I consider my symptoms mild for my condition. I have been athletic all my life and want to continue. I am 70 and work out two hours every day cardio, circuit and free weights.
4) What tests do you recommend to have done to determine where I am in terms of inflection? One thoracic surgeon said I need all valves replaced. I don't think so. Confused.
Christine_Jellis,_MD,_PhD: It seems that you have significant cardiac disease involving multiple valves. It is difficult to provide you with recommendations without more clinical information. To provide you with a better answer, I would suggest you be evaluated in person by one of our cardiologists with a specialty in valvular heart disease - that way we can insure that we give you the most appropriate and comprehensive advice.
jmrzlock: I have a 25-year-old son, who has been diagnosed with aortic valve regurgitation (mild-moderate) diagnosed in 3rd grade, Mitral valve regurgitation (mild-moderate); diagnosed recently, right bundle branch block and PAC's diagnosed. At this time, his cardiac doctor states there is no treatment needed and he will just watch him on a yearly basis and have an echo in 1-3 years. He is a personal trainer and follows a healthy lifestyle. Can you have both valves repaired at the same time? What are the deciding factors that would allow him to have the valves repaired?
Christine_Jellis,_MD,_PhD: It seems that his valvular disease is not requiring surgery currently, and I would agree it is reasonable to watch him on a yearly basis. We would not advocate surgery for mild to moderate disease in the event that he needed to have the valves replaced instead of repair he would be committing to redo surgery later in life which we would want to avoid.
---
Valve Disease and Arrhythmia
adourian: I have self-correcting paroxysmal afib, avg. 10 hrs every couple of weeks and moderate AS. When I have my valve replaced,
1) Is it sufficient to surgically ablate just the PVs or would you suggest a more complete maze and ablate atria as well?
2) To the layman, ablating PVs while on cardiopulmonary bypass seems to offer greater chance of success than catheter ablation. Have studies compared the long term success rates of the two and if so, what are they?
3) What is currently being done at the clinic regarding atrial appendage; clip, lariat, surgical removal, other?
4) Assuming no other issues (porcelain aorta, coronary artery disease, etc.) can the valve replacement, ablation, appendage closure be done using a partial "J" sternotomy?
Christine_Jellis,_MD,_PhD: The surgical management of afib does vary slightly between surgeons. Commonly, a Maze and left atrial appendage ligation is offered, however, pulmonary vein isolation can also be incorporated. It is uncommon for patients to have open heart surgery just for these atrial fibrillation procedures however, they would be likely considered if you were having your aortic valve replaced. However the afib techniques may not be able to be done by the partial J sternotomy and full sternotomy may need to be considered - you would need to be evaluated.
govols123: Are premature ventricle contractions common after heart valve repair surgery i.e.: esp. the tricuspid adjacent to pacemaker? I have had up to 10-15 thousand per day in recent months but they seem to have calmed down and are in the 3-5 k/day range now (I have a dual chamber PM that monitors them). In my case, a low dose beta blocker helps reduce their frequency. Cardiologist said there's no need for further treatment unless they stay up above 10 k/day. Dr. Gillinov did the repair in 2014 and I'm doing well. Assume the severe dilation of right side of heart before surgery screwed up conduction system causing both the need for PM and the PVC's. Any less invasive tricuspid treatments on the horizon? With any luck I won't need any further treatments. I've mentioned before but my care at CCF in 2014 was excellent.....very impressed.
A._Marc_Gillinov,_MD: PVC's are not dangerous, but they can be bothersome. If they are bothering you, we can get you hooked up with an electrophysiologist here for an ablation.
martisc: You and your team replaced my aortic valve in 2009, and I have enjoyed a fully functioning existence for several years. Thanks much for this. Recently, however, I have developed A-fib and A-flutter and tachycardia. I take metoprolol (25 mg three times daily) and Eliquis. My symptoms are intermittent so I am reluctant to have ablation at this time, although I am open to considering this procedure. I do not want to take Amiodarone, I had a very bad reaction to Multaq. Is there another medication you could recommend with fewer side effects?
A._Marc_Gillinov,_MD: I would stick with the metoprolol. If the afib bothers you more, I would do the ablation. It is low risk and very effective for intermittent (paroxysmal) afib.
CatieB: I had surgery for aortic aneurysm, dilated aortic root, and an aortic aneurysm 9/29/16 at CC. I received a tissue valve to keep me off Warfarin, in part due to extreme stomach sensitivities to meds. I developed post-operative afib and am currently on warfarin, amiodarone and metoprolol. I'm suffering gastritis/esophagitis from meds I've needed since surgery. A couple of questions. What's the percentage of folks whose post-op afib resolves/stops? I haven't had an incident since 10/22 and we'll try stopping the 100 mg of Amiodarone at the end of the month. Also, looking to the future, I can't take even low-dose, enteric coated aspirin as I get stomach burning. I likely can't take Plavix. Do TAVR valves always require anti-platelet therapy?
A._Marc_Gillinov,_MD: Postop Afib will be gone in 95% of people by three months postop. At this time, I would get a Holter monitor. If not postop afib, would stop the warfarin and amiodarone but do so under the direction of your doctor.
CatieB: Another question related to afib, which began for me the day after my aortic valve/aneurysm surgery 9/29. Are the techniques that deal with the left appendage effective? It appears some insurance companies view them as experimental. Can a person stop anticoagulant meds if a device or procedure is used on the appendage?
A._Marc_Gillinov,_MD: Devices to occlude the left atrial appendage are safe and effective. It is likely that they reduce the need for warfarin. However, there is controversy about this.
---
Radiation Heart Disease
Cobbie: What is the best surgical option for a patient who has damaged aortic and mitral valves and two damaged coronary arteries, damaged due to mantle radiation almost 50 years ago? How risky is open heart surgery for that person? Are there other, less risky options for that person?
Christine_Jellis,_MD,_PhD: Radiation associated heart disease can be a complicated problem to address and we would advocate this to be undertaken by an experienced center who manage these patients on a regular basis There are increased risks for patients with this type of disease than the regular population. We do a large number of operations for people with radiation heart disease. These operations are slightly higher risk than are other operations, but nearly all patients do well. Before surgery we would get a CT scan and a cardiac catheterization. Although open heart surgery in patients with a history of radiation can be higher risk, we have a significant experience managing this problem at Cleveland Clinic and would be happy to evaluate you on an individual basis.
Thanksgiving: Is there any progress made regarding the possibility for open heart surgery in individuals who have entirely calcified chests because of prior radiation?
A._Marc_Gillinov,_MD: We can often do surgery in such cases, but it is very complicated.
---
Aorta
Prettycat: My cardiologist told me that I have an aortic aneurysm. I believe it's about 3.8 and they have taken two or three CAT scans and he said that is not operable and they will continue to monitor it with CAT scans every year. May I have your opinion?
A._Marc_Gillinov,_MD: AT 3.8 cm it does not require any surgical/interventional therapy. Keep monitoring it.
---
Hypertrophic Cardiomyopathy (HCM)
xdwl: Hello, doctor, I am a patient with HCM post myectomy. NYHA II. My recent echo: mild-moderate (1+-2+) MR and (1+-2+) AR. LA ID 4.7 cm; LA Volume 38 ml/M2; LV ID (diastole) 5.4 cm; EF 65%. No LVOT obstruction. I appreciate your advice for two questions:
1) I take a walk 30-40 minutes for 2 kilometers each day. I feel ok. Would this exercise strength is ok for me since I have got mild-moderate (1+-2+) MR and (1+-2+) AR?
2) What is surgery indication for a patient with AR, MR, PLUS heart dysfunction (NYHA II-III) which is caused by non-valve disease? Thank you very much!
Christine_Jellis,_MD,_PhD: Recommendations for exercise in the setting of HCM should always be made in conjunction with your treating cardiologist. Typically in patients without LVOT obstruction, walking is not problematic. Valve surgery is not normally advocated for mild-moderate MR/AR.
xdwl: Hello, doctor, I am a 58-year-old female with HCM, and had myectomy in 2012. My aorta and aortic valve had no problem before the surgery. However, my ascending aorta dilated and aortic regurgitation (AR) gradually appeared post-surgery. In 2013, my ascending aorta reached to 4.7cm and AR 1+-2+, inner dimension of aortic annulus 24mm. Very lucky, since 2013, my aorta aneurysm, AR and inner dimension of aortic annulus remain no change in past three years. I would like to know whether post-surgery AR can stop progressing if ascending aorta does not further dilate? In addition, I am on Metoprolol 75mg/day for heart failure management (NYHA II). My HR is around 45-50/min, BP 90-100/55-65. I feel OK. But would the slow heart rate make my AR worse? Should I reduce Metoprolol to smaller dosage? Thank you very much!
Christine_Jellis,_MD,_PhD: Your aorta appears to be moderately dilated and this could certainly be contributing to your AR. In theory if the aorta remains stable your AR may also remain unchanged, however, I would suggest that you continue regular monitoring of both your AR and aortic enlargement. Dose adjustment of meds is difficult and we would suggest you discuss this with your cardiologist - or you can visit our outpatient clinics for an evaluation.
---
Symptoms
tajammul: For one week, I have felt pain in my left chest and left arm from thumb when starting to go to sleep. From then, I am feeling daily light pain upside on my chest pocket of shirt. Today I am feeling that pain form left chest to left shoulder. My heart beat is 20 in 15 seconds. I am smoker, about 15 times in a day.
Christine_Jellis,_MD,_PhD: Chest pain is always concerning for potential underlying myocardial disease and we would suggest you seek cardiology evaluation.
Reviewed: 01/17
This information is provided by Cleveland Clinic as a convenience service only and is not intended to replace the medical advice of your doctor or health care provider. Please consult your health care provider for advice about a specific medical condition. Please remember that this information, in the absence of a visit with a health care professional, must be considered as an educational service only and is not designed to replace a physician's independent judgment about the appropriateness or risks of a procedure for a given patient. The views and opinions expressed by an individual in this forum are not necessarily the views of the Cleveland Clinic institution or other Cleveland Clinic physicians.