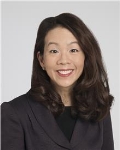 Deborah Kwon, MD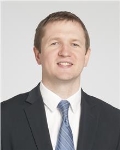 Grant Reed, MD
Friday, December 07, 2018
---
Description
Heart valve disease occurs when one or more of the heart valves do not work correctly and cause the heart to pump harder to circulate the right amount of blood through the body. Left untreated, heart valve disease can reduce a person's quality of life and become life-threatening. Take this opportunity to learn more about treatment options for valve disease and have your questions answered by staff cardiologist, Deborah Kwon, MD, and interventional cardiologist, Grant Reed, MD.
More Information
View more information on valve disease and valve surgery.
If you need more information, contact us or call the Miller Family Heart & Vascular Institute Resource & Information Nurse at 216.445.9288 or toll-free at 866.289.6911. We would be happy to help you.
---
Valve Disease
ClaraMarie: Is medication the only answer for this problem and if surgery is used as a last resort is there anything else that can be done or you on the medication for the remainder of your life.
Deborah Kwon, MD: Thank you for the question. Valve disease is a very broad category and the treatment options depend on the specific type of valve disease and the severity. The more specific details would be needed to answer your question as some entities can be treated with medications and some diseases are best treated with surgical or procedural intervention when they are in the severe stage.
MaryC: How do I know if my valve could be repaired? I have only had echoes, is there another test that would show exactly what my issue is and exactly what stage it is in? I have been told it is bicuspid and mild stenosis.
Deborah Kwon, MD: I am assuming that you are referring to bicuspid aortic valve with aortic valve stenosis. Currently, aortic valve repair is restricted to patients with aortic regurgitation because aortic valve repair can narrow the valve opening slightly. Therefore if your predominant problem is aortic valve stenosis when the valve cannot be repaired but would need to be replaced. On the other hand, if the aortic valve is mainly leaky, then aortic valve repair can be considered. However, this is not typically recommended if there is an element of stenosis. If the echo is of good quality - this can be determined by a regular transthoracic echo. However, if there is any uncertainty, further evaluation can be determined by a TEE.
---
Aortic Stenosis
Jimmy: I have aortic stenosis and the test reading indicates it is over the moderate range. Is there a cure for this? What will Vitamin K 2 help and atorvastatin. I am 64 and want to know what you recommend and lifestyle changes I need to make that will be helpful. Thanks. Jimmy
Grant Reed, MD, MSc, FACC: Thanks for this question. We can treat aortic stenosis with aortic valve replacement - either with surgery or TAVR. We reserve this for patients with severe AS or some combination of AS and regurgitation. Otherwise, medications or medical therapy should be maximized - this should be a conversation that you have with your cardiologist. Atorvastatin and vitamin K do not affect the AS. We recommend heart-healthy diet and lifestyle for all patients with AS and serial echocardiograms to assess your heart function.
fudgesicle: I was diagnosed with critical aortic valve stenosis I am 72 and in good health otherwise. My only symptom is a very slight pain in the chest just under my left arm & slight shortness of breath with exertion especially in the clot outside air I have no insurance. What would be my options?
Grant Reed, MD, MSc, FACC: We generally recommend treatment with valve replacement with anybody with symptomatic severe AS or critical AS even without symptoms. We would be happy to suggest various financial options but would suggest you talk to a cardiologist about aortic valve replacement if you do indeed have critical aortic valve stenosis.
---
Transcatheter Aortic Valve (TAVR)
Murdock: How often and with what success has the TAVR valve been used with the Inspiris Resilia valve.
Grant Reed, MD, MSc, FACC: That valve in surgery - to our knowledge there have not been any clinical trial studies published at this time - however, it is not a catheter valve - it is a surgical valve.
Mamusia: I am 88 years old and have been diagnosed with severe aortic valve disease. I have been informed of the TAVR surgery but I think I am too old to have this done. My doctor says age is no limit, but I have other health problems also. I have decided to just live my life to the fullest (whatever that may be) and forego any surgery. I hope that I have made the right decision.
Grant Reed, MD, MSc, FACC: Every person has the right to make the best decision for themselves related to their healthcare. Age in of itself is not a contraindication for TAVR as long as the patient would otherwise tolerate the procedure and have a good quality of life afterward. I do not know what your other health problems are, but that can be discussed with your cardiologists. We certainly respect your decision not to pursue additional therapies if you do not wish to do so but would be happy to evaluate you further at Cleveland Clinic if you like.
Reflection: I have aortic stenosis and will soon need an aortic heart valve. Can it be done minimally invasive and what is the recovery time and how long in the hospital and is it as successful as the opening of the front of the chest. Will I be less winded?
Grant Reed, MD, MSc, FACC: There are two different approaches to treatment of aortic stenosis. One with traditional surgery and one with catheter based approach - TAVR. Minimally invasive surgery is possible in appropriate candidates. After which there is probably a 3-7 day hospital stay typically. The other approach is with TAVR which is done through a catheter in the leg/groin area. Patients can usually be discharged the next day or day after. If your aortic stenosis causes shortness of breath - this would definitely help.
123mewood: I have calcific aortic valve stenosis which seems to be progressing very rapidly. At cath, the pressure was measured at over 60. I am told that is classified as CRITICAL. I was told I was a good candidate for TAVR, but many hoops to jump through to qualify. And will take WEEKS. I see that you offer many more options for minimally invasive treatment that are offered here in Greensboro. The surgeon here said that if I don't qualify for TAVR, that he would go to the Median Sternotomy approach. I, of course, as a retired physician, find that a Very Unhappy choice. I would like to know your procedure for identifying a TAVR candidate, and I would also like to hear a bit more about my other options at The Cleveland Clinic. Thank you.
Grant Reed, MD, MSc, FACC: Thank you for the question. We evaluate every patient individually, however, most patients will be able to be treated with either TAVR or surgery. We use a multidisciplinary team approach of surgeons and cardiologists to determine the best approach. To determine if someone is a TAVR candidate, they meet with a surgeon and cardiologist. Typically we will have an echocardiogram, CT scan or MRI, and a heart catheterization in addition to a few other non-invasive tests. With that information, we can come up with the best plan for aortic valve replacement. We would be happy to evaluate you here at Cleveland Clinic to come up with a personalized plan for you.
Deborah Kwon, MD: We can also do mini sternotomy or mini thoracotomy if we determine if a surgical approach is best. However, this also depends on the need for a concomitant procedure such as maze, Left atrial appendage, or bypass surgery.
jonathan: What do you think the future will be for TAVR for low risk patients? I have aortic valve bicuspid and need surgery soon. I am 67 years old and considered low risk.
Grant Reed, MD, MSc, FACC: Great question. TAVR is a very exciting field and is currently approved for patients with moderate or high risk. There are clinical trials ongoing with low risk patients. The first one year results are expected to be published in 2019. We know in several non-randomized studies that in patients who are low risk and had TAVR have done well but waiting for the results of larger randomized trials in the US for a definitive answer and before it is approved for low risk patients by FDA. Currently, low risk patients can be considered for a randomized trial and we would be happy to evaluate you at Cleveland Clinic. The bicuspid valve can still be treated by TAVR in appropriate patients - but those patients must be at least a moderate risk in the US.
mechanic7: I am going to have surgery soon. 52-year-old very active male - am thinking about a biologic valve. Given that I will probably need surgery in the future - would TAVR be an option for me later so I don't need another surgery? Are there considerations I should think about with this surgery in relation to future options?
Grant Reed, MD, MSc, FACC: You are correct that we can often offer a TAVR inside a previously placed biologic valve - we call that a valve-in-valve. Surgeons can consider placing specific types of valves that may be more suitable to have a valve in valve TAVR at a later date. Important things to consider is to place as large of a surgical valve as possible and to avoid placement of the valve too close to the coronary arteries or to consider reimplanting the coronary arteries at the time of surgery. We are optimistic that there will be newer valves that take into consideration valve in valve TAVR in the future - but these are currently being studied.
lindylou: My dad is 82 years old and has had kidney disease for several years - currently on dialysis. Does that pose a problem for TAVR?
Grant Reed, MD, MSc, FACC: At Cleveland Clinic we have offered TAVR to patients who are on dialysis. As long as the patient would do well after TAVR and good quality of life after TAVR, this would still be considered. It does not pose a contraindication to the TAVR procedure.
---
Aortic Valve Surgery
usvi3: Hi - My 27-year-old daughter has a bicuspid aorta valve with an aorta dilation. She also has type 1 diabetes. What implications does having diabetes have on the timing of a valve replacement as well as any other special considerations pre, during and post operation? Thank you.
Deborah Kwon, MD: Thank you for this question. Diabetes and uncontrolled glucose can accelerate calcification of the valve. Calcification of the valve can result in premature degeneration of the bicuspid valve. Uncontrolled glucose can also accelerate atherosclerosis of the aorta which can result in further dilation of the aorta. Therefore I recommend that her diabetes be tightly controlled. Typically the glucose is carefully managed in the perioperative setting to avoid further complications.
---
Mitral Valve Disease
xdwl: Hello, doctor, I am a 60-year-old female with HCM. I had myectomy 6 years ago, with NO LVOT obstruction anymore. I have no hypertension, blood lipids are normal. I was found with aorta and coronary artery calcification in my 50-55 years old. In my recent echo, I was found calcification in my mitral annulus, with mild-moderate (1+-2+) MR and (1+-2+) AR (no calcification in aortic valve). LA Diameter 4.7 cm; LA Volume 38 ml/M2; LV ID (diastole) 5.4 cm; EF 59. NYHA II-III. My doctor told me that some patients with mitral annulus calcification may progress to severe MR, and mitral annulus calcification surgery is at higher risk than general MR surgery. May I ask what is the percentage that mitral annulus calcification can progress to severe MR? And how long this process may take? Is this surgery at higher risk? Thank you very much for answering my questions!
Deborah Kwon, MD: You and your doctor are correct that mitral calcification can progress to MR - there is no clear cut correlation between the amount of mitral annular calcification and the progression of mitral regurgitation. We have seen many patients with mitral annular calcification who do not have significant MR - therefore it is not possible to give a time prediction to determine how or even if you will develop significant MR. You are correct that when there is significant mitral annular calcification it does make replacing the valve more complicated. If mitral valve surgery was indicated in this setting - I would recommend you go to a center of excellence - with a surgeon who is experienced in replacing such complicated valves.
martha62: I have a moderate mitral valve leak. Feeling some short of breath with stairs and heavy exercise but doctors do not think I am ready for surgery yet. How often should I be checked for this? Is yearly echo soon enough?
Deborah Kwon, MD: Typically patients with moderate MV regurgitation should not exhibit symptoms from this valve problem in isolation. however, mitral regurgitation can sometimes be incompletely evaluated by transthoracic echo alone, therefore at our center we will further evaluate patients with symptoms either with a stress echo to see if the MR becomes more severe with exercise, or evaluate with a TEE to determine if the MR is underestimated by echocardiography - alternatively cardiac MRI can be used as an additional diagnostic modality if there is question about the severity of MR. However, if the mitral regurgitation is truly moderate, then typically we recommend serial imaging once a year. Obviously, if you develop worsening symptoms before a year has passed we would recommend a repeat echo is performed to see if there is a change in your MR severity.
mikeyb: What is the difference between the mitraclip and TMVR? Is it the same thing? Are they for the same type of mitral valve disease?
Grant Reed, MD, MSc, FACC: MitraClip is a type of procedure in which a catheter is used to place one or more metallic clips on the anterior and posterior mitral valve leaflets similar to a stitch. Transcatheter mitral valve replacement is putting in an entirely new mitral valve in the mitral position. Each type of procedure is used for different types of patients. Currently, the mitraclip is approved in the US for degenerative MR. TMVR is more limited but can be considered in patients with a previous MV replacement or repair - but there are many clinical trials ongoing in this area.
boxer11275: I am being evaluated for mitral valve surgery. I had an echo and my doctor now said I need a cath and a TEE before seeing a heart surgeon. Why?
Deborah Kwon, MD: TEE is sometimes required for more definitive assessment of the MV to quantify the severity of the mitral regurgitation as well as the etiology of the leakage. This can be important for the surgeon to plan the surgery and determine if the valve can be repaired vs. replaced. Left heart catheterization is required for all patients undergoing open heart surgery as the CT surgeon needs to know if there are significant coronary artery obstructions prior to the surgery as these would need to be bypassed at the time of your operation.
sunnyhope: I have mitral valve prolapse. My doctor does not seem that concerned about my leaky valve - but I don't feel very good. My heart races and I feel short of breath. I play tennis and I can't seem to get through a game without feeling pooped. It seems like he said I could be on medications or not be on medications - I am confused about what I should and should not be doing - if medications would help - and why he is not more concerned. Any advice? Is there a point when valve leak is not a worry and when it is?
Deborah Kwon, MD: MVP in and of itself should not result in significant symptoms if there is not concomitant severe mitral regurgitation. However, MR due to MVP can sometimes be underestimated by transthoracic echocardiography because the MV jets can be hard to see. Therefore if you are having significant symptoms, you should discuss with your doctor whether additional imaging should be performed such as stress echo or TEE. MVP can be associated with certain arrhythmias which can also result in shortness of breath. Therefore it may be useful to also discuss with your doctor whether or not Holter monitoring would be indicated to evaluate if an underlying arrhythmia would be a reason for your symptoms.
BrendaCO: My husband had CABG x 5 2011, A couple of months ago he had NSTEMI and stents to the Cx and RCA. During this follow up appointment he was told he has severe MR and needs a TEE. What are the risks of this procedure given the history and recent issues? If he needs surgery right away is that too close to his NSTEMI to have heart surgery?
Grant Reed, MD, MSc, FACC: TEE is generally a low risk procedure and well tolerated. The risks include patient discomfort which can be controlled with medications. Trauma to mouth and esophagus and rarely more serious complications. The recent heart attack should not put him at an increased risk for the TEE. Assuming he is on anti-platelet therapy after his NSTEMI and stent placement that may become a barrier to doing surgery but most surgeons are able to do surgery a few months after stent placement safely - that would be a conversation between his surgeon and cardiologist.
Robin1218: Hello. When I was 17 years old (I'm 54) I was diagnosed with Hodgkin Lymphoma, and I was cured by radiotherapy in the thoracic area (mediastinal irradiation). In the past few years, my aortic and mitral valves have developed from moderate to severe stenosis, with important calcifications. My condition is still rather asymptomatic, and my stress tests are OK. I had mixed opinions from cardiologists: opt now for a classical open heart surgery with mechanical valves which last longer; opt for TAVI now and 6 months later TMVR, because my tissues are damaged by radiotherapy; continue monitoring, wait until shortness of breath appear and then opt for TAVI/TMVR. What would be your advice: wait for symptoms or act proactively? Favor the transcatheter route, even if there is limited feedback/practice on TMVR? Or the classical invasive route, with stronger mechanical valves? What is your opinion on the durability in years of valves used in transcatheter surgery? Thanks for your precious help.
Grant Reed, MD, MSc, FACC: Thank you for this question. In general, the decision to proceed for valve replacement procedure should be guided by your symptoms as well as procedures guided by your cardiologists. Our options for treating mitral stenosis by catheters are more limited. TMVR is sometimes considered but may not be as successful. If a surgeon is willing to consider surgery, this may be a better option at this time. - But the decision should be up to you and your cardiologist.
---
Tricuspid Valve
Bithi: I have a massively leaking Tricuspid valve. I have a mechanical Mitral valve; Pacemaker. I have congestive heart failure and is on Milrinone. Can you put a new Tricuspid valve?
Deborah Kwon, MD: The fact that you are on milrinone is concerning. This suggests you have advanced heart failure which may significantly influence your risk for surgical intervention to repair or replace your valve. It also depends on the etiology of the TV regurgitation. If it is due to significant Pulmonary Hypertension, that is not reversible, then tricuspid valve intervention would not likely be successful because the TR would not be effectively treated by a procedural intervention. If you are interested, I recommend you would be seen at Cleveland Clinic for a second opinion evaluation.
Loisphd: What are the latest catheter trials for tricuspid regurgitation? How extensive? Success rates?
Grant Reed, MD, MSc, FACC: Tricuspid regurgitation currently does not have a commercially available catheter based treatment. There are several studies which are ongoing, however, there are no options right now outside clinical trials for patients to be treated with a catheter based intervention for TR. There are surgical options to treat TR - we can offer another opinion at Cleveland Clinic if you would like.
---
Valve Disease Multiple Valves
breagha: I am told I have mild leakage from four valves but not severe enough to require treatment. The problem is that I enjoy cycling, orienteering and hiking and all are negatively affected by my shortness of breath. I also have tachycardia with any activity which I was told is Inappropriate Tachycardia which apparently affects female healthcare workers. I am a retired RN.
Deborah Kwon, MD: It would be unusual for mild leakage even from all four valves to result in shortness of breath. I would encourage that further evaluation be done to identify the etiology of your symptoms. This could include Holter monitoring vs. stress testing for further evaluation.
---
Valve and Blood Cots
jsaultz: Would like to know how to Combat a blood clot on Heart valve put in in August 2018? I am taking blood thinners! What is the probability that the blood thinner will dissolve the clot and my heart will start operating correctly? Welcome any suggestions!
Grant Reed, MD, MSc, FACC: Thanks for the question. Anticoagulation generally with warfarin is how we typically treat blood clots related to heart valves. Every situation is different, however, anticoagulation is often effective at treating this issue. After the blood clot resolves, heart valve function typically improves as well. It will be important to discuss this with your cardiologist and monitor your heart valve function with serial echos, CT scans or other imaging along the way.
---
Coronary Artery Disease
gfsmd: What procedures are available to reopen a now stenotic coronary artery stent?
Grant Reed, MD, MSc, FACC: There are many different options available - balloon angioplasty, laser atheterectomy, additional stents. In addition, we offer brachytherapy at Cleveland Clinic which is placing radiation in the stent to prevent restenosis.
Reviewed: 12/18
This information is provided by Cleveland Clinic as a convenience service only and is not intended to replace the medical advice of your doctor or health care provider. Please consult your health care provider for advice about a specific medical condition. Please remember that this information, in the absence of a visit with a health care professional, must be considered as an educational service only and is not designed to replace a physician's independent judgment about the appropriateness or risks of a procedure for a given patient. The views and opinions expressed by an individual in this forum are not necessarily the views of the Cleveland Clinic institution or other Cleveland Clinic physicians.