Overview
Overview
A Message From Our Department Chair
Residency training programs are the glue that brings together the best of clinical care and research in any academic setting. Service as educators and role models elevates the competence and professionalism of staff physicians – it improves the environment of care for our patients.
In 2016 we celebrate a milestone year, as our first class of residents in Physical Medicine and Rehabilitation are welcomed to our Department. They will join over 1,500 residents and fellows at Cleveland Clinic, currently training in 65 different accredited residency programs and over 100 different graduate fellowships. Our hospitals are energized by this huge group of bright young people; they create an environment that is bustling, dynamic and fun!
The new residency program will grow during a time of unprecedented change for our Department. Our affiliation with Select Medical not only brings us beautiful new rehabilitation facilities, it brings us a formal relationship with outstanding academic PM&R faculties across the nation – sharing the best of rehabilitation science and training in the United States.
Our innovative training program, in development for 3 years, will come together thanks to the efforts and commitment of 44 Cleveland Clinic PM&R clinicians and researchers, along with the longstanding support and encouragement of our local colleagues at MetroHealth Medical Center, the Louis Stokes Veterans Administration Hospital. Over the last 90 years, hundreds of medical students, residents, and fellows have trained in rehabilitation medicine here. Now, our department will be proud to claim residents as "our own."
Program Details
Program Details
Cleveland Clinic's Center for Spine Health offers a unique opportunity to receive spine medicine graduate training through our fellowship program. At Cleveland Clinic, you'll have the chance to work with some of the country's best spine medicine physicians, rheumatologists, neurologists, neurosurgeons and orthopaedists.
Cleveland Clinic is ranked as one of the nation's top hospitals by U.S. News & World Report. Our orthopaedic surgery, rheumatology and neuroscience programs are consistently ranked among the top programs in the nation and best in Ohio as well.
Our fellows are trained comprehensively – we focus not only on procedural techniques, but also on spine wellness, surgical evaluations, imagery interpretation, pharmacologic therapies and more.
Cleveland Clinic's large patient population means you'll be exposed to a diverse range of spinal disorders, providing you with a solid educational experience that you won't find elsewhere.
Objectives of the Fellowship
The goal of the Cleveland Clinic Spine Medicine Fellowship is to train broadly competent, non-operative specialists in the evaluation and management of the full spectrum of spine disorders. The unique integration of non-operative and surgical specialists within the Center for Spine Health provides fellows the opportunity to develop outstanding clinical skills grounded in an evidence based framework. Scholarly activity is encouraged and expected. Fellows are active participants in clinical research and writing.
Program Details
Rotation
Spine Medicine fellows rotate through medical spine clinics, surgical spine clinics and an interventional pain management clinic, as well as a variety of electives and research experiences. The majority of fellow's time is spent in medical clinics and interventional training and supplemented by surgical clinics, selective/elective experiences, and academic activities.
Curriculum
Our fellowship will offer you the opportunity to study all aspects of spine medicine care.
Spine Medicine
Learn the clinical skills necessary for evaluation and management of a wide range of cervical, thoracic and lumbar spine disorders
Learn what role diagnostic imaging, electromyography, laboratory studies and diagnostic injection play in the evaluation of patients with spinal disorders
Gain experience in the interpretation of imaging studies, including MRI, CT, CT myelography and radiography
Gain experience in the use of therapeutic injections (e.g., trigger point and bursae injections and the use of fluoroscopy)
Learn the appropriate role of psychiatric pain management in the management of spinal pain
Gain experience in the use of the wide array of pharmacologic therapies employed in spine management, including analgesics, muscle relaxants, anticonvulsants, corticosteroids, and anti-inflammatory agents
Become familiar with the full range of active and passive physical therapy modalities available for spinal disorders
Be exposed to spinal manipulation techniques (manual medicine) and their role in the management of spinal disorders through clinic and twice monthly manipulation workshop/lecture
Be exposed to acupuncture or a useful modality in the management of spinal pain and associated symptoms
Pain Management
Gain experience in (remove basic) interventional pain management techniques including epidural steroid injections, trigger point injections, sacroiliac joint injections, piriformis injections, facet injections (intra-articular), medial branch and dorsal rami injections, radiofrequency ablation, intra-articular hip joint injections, and other peripheral joint injections.
Become familiar with the full range of procedural treatments for managing spinal pain, including indications, contraindications and potential complications of such treatments
Spine Surgery
Learn the indications for appropriate surgical intervention (surgical decision making)
Become familiar with the range of surgical options available for patients with a wide array of spinal disorders
Become familiar with the indications for referral to spine surgeons
Research/Elective
Develop and complete a clinical research project, working with your faculty adviser
Author or co-author at least one paper during the fellowship, to be published in an indexed medical journal
Conferences
A weekly spine medicine conference includes case conferences, didactic lectures or a journal club. Interdisciplinary conferences (tumor conference, spine biomechanics course) also are available for interested fellows.
Requirements
Applicants for the fellowship must have completed an accredited residency in physical medicine and rehabilitation, internal medicine, family medicine or subspecialty training in a medical specialty (e.g. rheumatology). All fellows must obtain an Ohio training medical license prior to beginning the fellowship.
Credentialing Standards
The fellowship's credentialing standards cover medical assessment and management, including clinical skills, spinal anatomy, infections, pediatric spinal disorders and therapeutics, and interventional spine care, including facet joint injections, medial branch blocks, radiofrequency ablation, lumbar epidural steroid injections, sacroiliac joint blocks and clinical pharmacology.
Faculty
Application Process
Application Process
Once completed, email or fax a copy of all documentation to spinefellowship@ccf.org or 216.636.2040.
If you have any questions regarding the fellowship or the application process, please contact:
Russell DeMicco, DO
Program Director
Spine Medicine Fellowship
9500 Euclid Avenue/S40
Cleveland, Ohio 44195
216.444.0229
Adrian Zachary, DO, MPH
Co-Director
Spine Medicine Fellowship
9500 Euclid Avenue/S40
Cleveland, Ohio 44195
216.445.5061
Santhosh Thomas, DO, MBA
Co-Director
Spine Medicine Fellowship
9500 Euclid Avenue/WL40
Cleveland, Ohio 44195
440.899.5516
Current Fellows
Current Fellows
2018-2019 Spine Medicine Clinical Fellows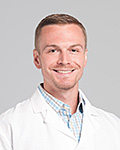 A. Paul Gazzillo, MD
Medical School: Wright State University
Residency: Indiana University Medical Center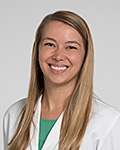 Alexandra Paraskos, MD
Medical School: University of Toledo
Residency: Beaumont Hospital-Royal Oak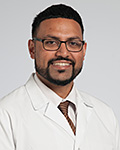 Justin Thottam, DO
Medical School: New York College
Residency: Nassau County Medical Center