Message From The Chairman
Message From The Chairman
Cleveland Clinic's Otolaryngology – Head and Neck Surgery program has an illustrious history, and our staff continues that legacy today, performing incredible surgeries, managing complex cases and caring for a high volume of patients. Our comprehensive, multidisciplinary Head & Neck Institute is comprised of physicians who care for a full range of disorders, working together with complementary medical specialties. This institute model means collaboration, not competition — creating an environment where we share knowledge and expertise to achieve excellence in education, research and patient outcomes.
I'm excited to build upon this impressive foundation and help usher the Otolaryngology – Head and Neck Surgery program into the future. I come from Johns Hopkins, where I had a successful career developing distinctive programs. This is a new beginning for me but, more importantly, this marks a new start for the program.
Our goal is to be the very best program in the U.S. for otolaryngology, head and neck surgery, and our commitment to this is resolute. Delivering the highest level of patient safety, quality and experience is our guiding principle for every decision and every action — every day.
Innovation is key to our continued success, and we are invested in research that will help us push the boundaries of patient care. This video highlights one example of how our commitment to research is putting our teams at the forefront of head and neck cancer care.
We know our strength lies in our people, which is why we're looking for the best of the best to join our team. We're looking for residents with exceptional surgical skills who desire to innovate and find better, more efficient ways to deliver care — those who want to lead the field, not just be a part of it.
Cleveland Clinic's care model, clinical excellence and operational competency is singularly unique among academic medical centers, and I believe it leaves us well positioned to thrive in this new era of medicine. It's a privilege to be leading this group and working together to deliver the best possible experience for our patients.
Resident Training Program Contact
Christine Fleckenstein
Cleveland Clinic
9500 Euclid Avenue A71
Cleveland, Ohio 44195
216.444.4949
800.223.2273, ex. 44949
[email protected]
Curriculum
Curriculum
Our curriculum can be broken down into four components:
Rotations
Resident rotations are subspecialty-specific. This subspecialty focus allows for in-depth exploration within each area of otolaryngology-head and neck surgery. We are concentrated in one main hospital for our inpatient care. We have a single site that we cover for call.
Didactics
Weekly educational sessions are led by both staff and residents. These sessions have been designed to create an interactive learning environment rather than routine PowerPoint presentations. Also included in didactics are six cadaver dissection labs per year. Lectures and practice of head and neck procedures in the lab helps our trainees once they reach the operating room.
Courses/Workshops
Our faculty have created courses and workshops for more educational activities to help advance resident surgical and procedural skills. Sessions on soft tissue handling, endoscopic sinus surgery, microvascular flaps and botox/injectables have recently been presented by our faculty.
Research
Residents are scheduled for three months of research during the PGY3 year. By the third year of training, residents have enough exposure to otolaryngology-head and neck surgery to form research questions. Many of our residents have leanings towards a subspecialty interest and perform research in these areas. Our program will pay for travel for to up to two meetings per year if research is accepted for presentation at a regional or national meeting.
Current Residents
Current Residents
2021-2022 Otolaryngology-Head and Neck Surgery Residents
Chief Residents (PGY5)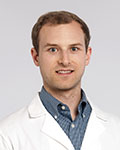 Kevin Grafmiller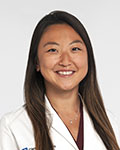 Sara Liu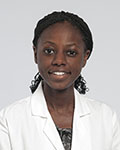 Chenge Mahomva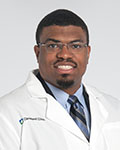 Darrell Wright
---
PGY4 Residents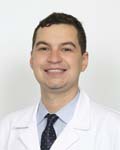 Daniel Hewes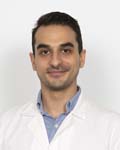 Suat Kilic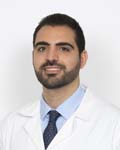 Firas Sbeih
---
PGY3 Residents

Kash Arianpour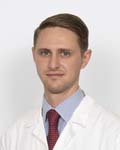 Stephen Hadford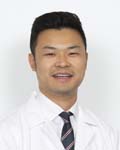 Kevin Liang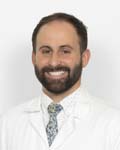 David Zimmer
---
PGY2 Residents
Malek Bouzaher
Eugene Postevka
Emily Zhang
---
PGY1 Residents
Lacey Magee
Maggie Michel
Amit Nag
Katherine Polednik Miller
Faculty
Faculty
General Otolaryngology
Facial Plastics and Reconstruction
Head and Neck Surgery and Oncology
Laryngology
Rhinology and Skull Base Surgery
Otology and Neurotology
Pediatric Otolaryngology
Surgical Sleep and Snoring
Resident Alumni
Resident Alumni
Class of 2020
Rebecca Chota-Nelson, MD
Fellowship: Laryngology, Oregon Head & Science University
Andrea Hanick, MD
Fellowship: Facial Plastic & Reconstructive Surgery, Washington University
Katie Mingo, MD
Private Practice: Bemidji, MN
Janki Shah, MD
Fellowship: Rhinology & Skull Base, Mount Sinai
---
Class of 2019
Swathi Appachi, MD
Fellowship: Pediatric Otolaryngology, Texas Children's Hospital
Rhorie Kerr, MD
Fellowship: Facial Plastic & Reconstructive Surgery, University of California, Los Angeles
Dennis Tang, MD
Fellowship: Rhinology & Skull Base, Cleveland Clinic Foundation
---
Class of 2018
Peter Ciolek, MD
Fellowship: Facial Plastic & Reconstructive Surgery, Thomas Jefferson University
Gabrial Gabarain, MD
Private Practice: Riverside, CA
Blake Smith, MD
Private Practice: Atlanta, GA
---
Class of 2017
Conor Devine, MD
Fellowship: Pediatric Otolaryngology, Children's Hospital of Philadelphia
Samual Trosman, MD
Fellowship: Head & Neck Surgery, University of Miami

Mingsi Li, MD
Fellowship: Rhinology & Skull Base, Medical College of Georgia
---
Class of 2016
Suhael Momin, MD
Fellowship: Head & Neck Surgery, University of South Carolina

Karthik Rajasekaran, MD
Fellowship: Head & Neck Surgery, University of Pennsylvania

Duc Tien, MD
Fellowship: Rhinology & Skull Base


Living in Cleveland
Living in Cleveland
Cleveland, Ohio, may be one of the best kept secrets in the U.S. The city offers a wide array of neighborhoods and housing opportunities at an incredibly affordable price. Our residents live in downtown apartments and condos as well as houses in neighborhoods surrounding Cleveland Clinic's main campus. Please visit the GME website for information about our Student Housing Program.
An ethnically diverse, mid-sized city located on Lake Erie, Cleveland features a host of cultural attractions, recreational activities, major sporting events and an exploding culinary scene. Cleveland is home to the second largest theater district in the U.S. and it is the birthplace of rock 'n' roll, home to the Rock 'n' Roll Hall of Fame and Museum. Cleveland Clinic is located near the University Circle area, which is the cultural epicenter of Cleveland. This area features Severance Hall and the world-renowned Cleveland Orchestra, the Cleveland Museum of Art (free to the public), several other museums, and Case Western Reserve University. Downtown Cleveland, home to all major sports venues, an exploding culinary scene and more than 33 breweries, is approximately two miles from Cleveland Clinic's main campus. Cleveland Metroparks offers more than 300 miles of biking, hiking, and horse trails throughout 23,700 acres of land, and the city has numerous beaches where you can swim, kayak, paddleboard, rent boats, or bring your dogs.
Our residents spend a great deal of time and energy learning to be surgeons and providing world class care to our patients. They consider it a special privilege to be able to spend their free time exploring a city that is accessible, affordable, and filled with all of their favorite activities.
FAQs
FAQs
What health insurance benefits do residents receive?
Cleveland Clinic offers a comprehensive benefits package, including health insurance, maternity/paternity leave, vacation and more.
Eligible employees (full time and part time) are able to choose from various Health Plans, Prescription Plans, Dental and Vision Coverage. The cost of these benefits depend on single vs. family coverage and which tier is selected within the chosen plan.
What is the salary structure for residents?
Learn about salary and other financial highlights.
Is there space on campus for resident use during the work day and on call?
Yes! There is an ENT resident room in which each resident gets his/her own cubicle with a desktop computer. There are several resident work areas on campus, including a brand new area with several conference rooms with large flat-screen TVs and coffee machines just outside the operating rooms. There is a call room with a bed, computer and phone a short walk away from the inpatient floors with an adjacent bathroom and shower.
Is there resident support for attendance at national meetings?
Yes. Graduate Medical Education and/or the Head & Neck Institute will fully finance attendance at 2 national meetings per year for residents who are presenting either an oral presentation or a poster.
Are there mid-level providers on the Head and Neck team?
Yes. There are multiple nurse practitioners who see patients in clinics Monday through Friday. They work specifically within the pediatrics, rhinology, and otology departments that assist with surgical scheduling, returning phone calls and outpatient clinics.
What fellows are present at Cleveland Clinic and how do they interact with residents?
Depending on the year there may be a Head and Neck Oncology/Microvascular reconstruction fellow, a rhinology fellow, and/or a laryngology fellow. Each fellow has their own outpatient clinic 1 day per week and spends the other 4 days helping staff in the OR and in clinic. Fellows have allowed staff surgeons to add to their daily operative schedule, and each fellowship director has continuously emphasized the importance of resident tutelage and education. Fellows also allow for expedient staffing of inpatient and tracheostomy consults.
Where do the residents live?
Fortunately, Cleveland is very affordable on a resident's salary. About half of the residents own a house or condo. Most live on the East side, in nearby neighborhoods such as Cleveland Heights, University Heights, Shaker Heights, or Beachwood. The downtown area is also popular for apartment living. There are also beautiful and affordable neighborhoods on the West side, such as Westlake, Ohio City and Tremont. Please visit the GME website for more information about living in Cleveland.
How is life outside of work in Cleveland?
Cleveland has wonderful food, sports, arts and culture. Learn more about the city. If you're looking for something to do during a visit, check out ThisIsCleveland for some ideas. The program and institution also sponsor a number of social activities throughout the year. These include our welcome picnic, holiday party and graduation. The House Staff Association and House Staff Spouse Association organize several events throughout the year to promote well-being and camaraderie among residents of different specialties.