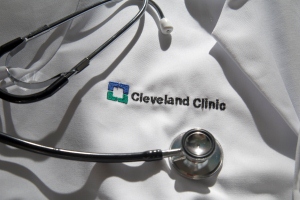 The Cleveland Clinic House Staff Association (HSA) is the representative body of Cleveland Clinic residents. We work to promote the well-being, interests and education of Cleveland Clinic residents.
The HSA also promotes resident involvement on various committees that are designed to help improve patient care and experience, as well as to enhance the work environment for all. Examples of such committees include the Quality and Patient Safety Council, Nutritional Services, Infection Control, Ethics, and Diversity Council.
In addition, the HSA sponsors activities for residents such as educational seminars and outings to sporting, fine arts and volunteer events as well as parties!
For more information, feel free to email us.
House Staff Spouse Association
The Cleveland Clinic House Staff Spouse Association (HSSA) is a philanthropic, social and support organization for the spouses and significant others of Cleveland Clinic residents and fellows. View our current brochure.
We provide a monthly newsletter, The Stethoscoop, detailing our activities. Some of our events include a Welcome Party at the Cleveland Botanical Gardens, wine tasting, playgroups, book club and volunteer opportunities.
New to Cleveland? Check out the HSSA's "Cleveland in a Nutshell" Relocation Guide on the Long-term Housing page.
Please feel free to contact our membership secretary below for more information.