Overview
Overview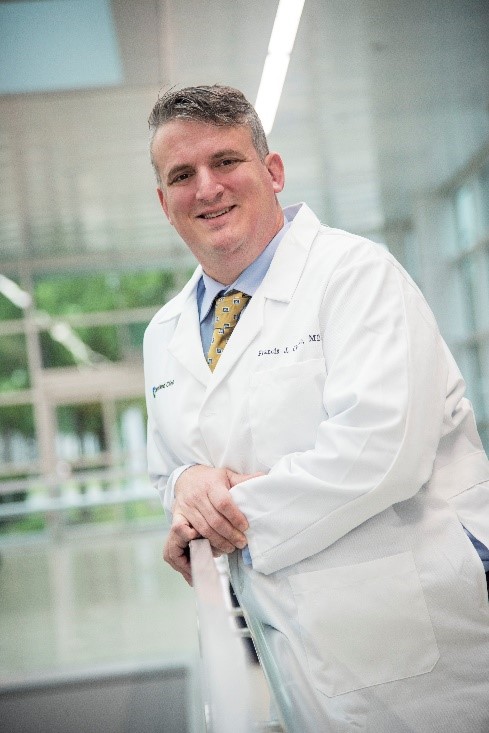 A Message From the Program Director
Thank you for your interest in the Vascular Surgery training program at Cleveland Clinic.
We established the fellowship program in 1985, and began our integrated residency program in 2009. We strive to make our programs the best available. We want to not only produce the best clinical vascular surgeons, but we want to give our trainees the tools and opportunities to become leaders in the vascular surgery community. Clinically, we have one of the country's most robust surgical volumes in both open endovascular therapies in all aspects of vascular surgery. In addition, we have leadership opportunities for trainees, state of the art curriculum and multiple research opportunities.
We have structured multidisciplinary conferences that are attended by experts in various fields to provide optimal care to our patients and education to our trainees.
Thank you for visiting our website. If you'd like to become a part of our vascular surgery family and experience one of the most inclusive, well-rounded and prosperous vascular surgery training programs, I encourage you to apply.
If you have any questions, please do not hesitate to contact us at any time.
Training Programs
Cleveland Clinic's Department of Vascular Surgery provides a variety of training opportunities in vascular surgery. These include:
Fellowship (5+2) in Vascular Surgery
Integrated Residency (0+5) in Vascular Surgery
As a high-volume tertiary hospital, we have the necessary capacity, faculty support and clinical volume to support these programs. In addition, we have a dedicated faculty that is highly involved in education and research. While each of these programs is distinct, there is cross-education among them. Trainees are part of patient-care teams or disease-specific teams and they work cross-functionally with many healthcare providers to learn and provide patient care. In addition, the Department of Vascular Surgery is dedicated to providing vascular surgery training to our colleagues in General Surgery. This mutual relationship gives Vascular Surgery trainees the opportunity to receive expert training in General Surgery as well.

The training experience at Cleveland Clinic is designed to provide a broad range of exposure, including academic practice, community based practice and VA-based practice. To achieve this, residents and fellows will rotate through several hospitals during their tenure in addition to Cleveland Clinic's main campus (where the bulk of time is spent). Training takes place at the following locations:
Learn more about:
Diversity & Inclusion
Discover the role diversity and inclusion plays at Cleveland Clinic and at its Graduate Medical Education program, as well as our diversity and inclusion efforts.
Learn more
Our Faculty
Our Faculty
Our Department of Vascular Surgery is the largest group of vascular surgeons in the country, including the following faculty: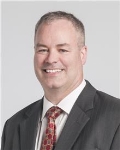 Sean Lyden, MD
Chairman, Department of Vascular Surgery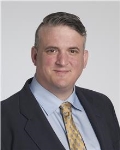 Francis Caputo, MD
Director, Vascular Surgery Training Programs
Main Campus Staff
East Side Staff
West Side Staff
South Side Staff
Vascular Surgery Fellowship
Vascular Surgery Fellowship
Program Director: Francis Caputo, MD
Associate Program Director: Alexander Rim, MD
Cleveland Clinic's Vascular Surgery Fellowship is a program dedicated to providing trainees who have completed a five-year general surgery residency the opportunity to qualify for advanced credentials in vascular and endovascular surgery. As one of the largest vascular surgery programs in the country, this unique training is offered at several healthcare settings. This allows for experience with a diverse faculty and a breadth of vascular patients. Fellows participating in this program are trained in both complex open surgical procedures and innovative endovascular therapies.
In addition to the main campus, the training takes place in a variety of facilities, including two Cleveland Clinic community hospitals, Hillcrest and Marymount, as well as the local Veteran's Hospital and a large outpatient based dialysis center. This complements the training and assures exposure and experience with many patient populations and care settings.
Fellowship Rotations: 2022-2023
View/Download Fellowship Rotations: 2022-2023
PGY 7:

Melissa Day, MD
Medical School: Ross University School of Medicine
Residency: Conemaugh Memorial Medical Center

Yaw Hong, MD
Medical School: Sidney Kimmel Medical College at Thomas Jefferson University
Residency: Sinai Hospital of Baltimore

Tamas Kovacs, MD
Medical School: University of Szeged Faculty of Medicine
Residency: Florida Atlantic University
PGY 6:



Natasha Ahuja

, MD
Medical School:

University of Toledo College of Medicine


Residency:

University of Buffalo




Gesnyr Ocean, MD


Medical School:

Florida State University College of Medicine


Residency:

Orlando Health




Matthew Wolfers, MD


Medical School:

Temple University School of Medicine


Residency:

Cleveland Clinic Florida
Integrated Residency
Integrated Residency
Program Director: Francis Caputo, MD
Associate Program Director: Jarrad Rowse, MD
Our 0+5 Integrated Vascular Surgery Residency Program started in 2009 and by August 2010 expanded to allow two accredited residents per year. The program is designed to provide graduated, incremental training. The training focuses on vascular surgery, vascular research, general surgery, cardiothoracic surgery and core rotations. Endovascular rotations are scattered throughout the five years to provide dedicated time and enhanced exposure.
Residents also participate in simulation-based training. This is designed to provide residents with basic surgical techniques and fundamentals unique to vascular surgery. Hands-on models with senior trainees and staff supervision gives residents focused learning outside of the rigors of the operating room. This curriculum has been developed based on resident feedback from the last five years. Each rotation is carefully chosen and geared toward an optimal educational experience at each level, with a focus on progressive learning, complexity and responsibility.
Resident Rotations: 2022-2023
View/Download Resident Rotations 2022-2023
PGY 5:

David Laczynski, MD
Medical School: Loyola University Chicago Stritch School of Medicine

Marc Seligson, MD
Medical School: State University of New York Upstate Medical University
PGY 4:

Sylvia Dong, DO
Medical School: Des Moines University College of Osteopathic Medicine

Nicholas Hoell, MD
Medical School: Cooper Medical School of Rowan University
PGY 3:

Bryan Cass, MD
Medical School: Louisiana State University School of Medicine

Keith Garber, MD
Medical School: University of Michigan School of Medicine

D'Andre Williams, MD
Medical School: Florida State University College of Medicine
PGY 2:

Sami Abou-Assi, MD
Medical School: Eastern Virginia Medical School

Antoine Marc, MD
Medical School: McGovern Medical School at the University of Texas

John Taaffe, MD
Medical School: University of Missouri , Columbia School of Medicine
PGY 1:

Emma Fulton, MD
Medical School: University of Washington

Nathan Reinert, MD
Medical School: University of Pittsburg School of Medicine

Ahmed Sorour, MD
Medical School: Charles University of Prague, Medical Faculty of Hradec Kralove
Research Fellowship
Research Fellowship
Vascular Surgery Research Fellowship
The Department of Vascular Surgery offers a one-year research fellowship position to candidates who possess an interest in a Vascular Surgery career. The research fellow is exposed to departmental education (i.e. Morbidity & Mortality Conference, Didactic Conference, Journal Club, multi-disciplinary conferences), simulation lab, GME-offered courses such as bio-stats, as well as our outpatient department clinic, vascular lab and operating rooms. The research fellow will also work closely with our in-house biostatistician.
FAQ
How productive will I be?
The current research fellow, in six months, wrote one chapter in a Vascular Surgery textbook, published/accepted four indexed articles and had two accepted abstracts in the 2021 SVS Vascular Annual Meeting.
Is this a paid position?
When do I apply?
Inquiries are open all year long. Applications are welcomed January to May of every calendar year. Interviews will be held with one of our staff physicians from our Vascular Surgery Department. To inquire, contact Jelena Savic, Education Coordinator – savicj@ccf.org.
What is the goal of the research fellowship position?
The department aims to help and educate the trainees with the position acting as a stepping stone into their future Vascular/Surgical career.
Faculty Supervisor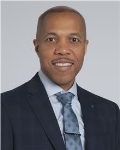 Lee Kirksey, MD, FACS, MBA
Vice-Chairman
Staff Vascular Surgeon
Cleveland Clinic
Current Fellows & Residents
Current Fellows & Residents
Get to know some of our fellows and residents by watching their bio video.
Tamas Kovacs, MD, (PGY7) second year fellow
Keith Garber, MD, (PGY3) third year resident
En Yaw Hong, MD, (PGY7) second year fellow
David Laczynski, MD, (PGY5) fifth year resident
Application Process
Application Process
Vascular Surgery Fellowship & Residency Applications
For a Vascular Surgery Fellowship application, go to:
ERAS®, the Electronic Residency Application Service at The Association of American Medical Colleges
The application process begins Dec. 1 and extends through Feb. 1.
For a Vascular Surgery Residency application, visit:
ERAS® - the Electronic Residency Application Service
The application process begins Sept. 15.
Elective Rotation Applications
Medical students and residents interested in submitting an application to the Department of Vascular Surgery for an elective rotation may contact the Division of Education (Graduate Medical Education at 216.444.5690) or go to the Graduate Medical Education website and follow the instructions under the application process.
Cleveland Clinic is offering scholarships to 10 underrepresented students in medicine so that they may participate in a four-week clinical rotation to learn firsthand what it is like to be a resident at Cleveland Clinic and to learn about our culture. Learn more here.
We are excited about your interest in our program and look forward to introducing you to the opportunities available at Cleveland Clinic. If you have questions, please don't hesitate to contact us at any time.
Specific information regarding either the Vascular Surgery Fellowship or Residency program may be obtained by contacting:
Jelena Savic
Education Coordinator
216.444.4311 or toll-free 800.223.2272 ext. 44311
savicj@ccf.org
VSIG
VSIG
Cleveland Clinic Vascular Surgery Interest Group
Our Mission:
As the Cleveland Clinic Vascular Surgery Interest Group, our goal is to promote awareness and provide information to medical students and general surgery residents about the field of vascular surgery by offering didactic sessions, surgical skills workshops, shadowing opportunities, mentorship programs, journal clubs, research opportunities, and community outreach.
Faculty Supervisor
Jarrad Rowse, MD, RPVI
Associate Program Director
Associate Staff Vascular Surgeon, Cleveland Clinic
Chapter Officers:
Helena Baffoe-Bonnie
Questions? baffeoh@ccf.org
Living in Cleveland
Living in Cleveland

Cleveland is a Midwestern city with an upbeat atmosphere at low cost living. Cleveland is also home to the second largest theater district in the U.S. just below NYC, the Rock and Roll Hall of Fame, the Christmas Story House from the 1983 film as well as beautiful Lake Erie Beaches.
Lakefront and Sports. Our harbor area features the Rock and Roll Hall of Fame and Museum, the Great Lakes Science Center and Cleveland Clinic OMNIMAX Theater, and the Cleveland Browns football stadium. Cleveland also is home to Guardians baseball and Cavaliers basketball.
Culture. Cleveland Clinic is located near University Circle, the center of the city's cultural and educational offerings. Around the Circle are Case Western Reserve University, Severance Hall (home of the world-renowned Cleveland Orchestra), the Cleveland Museum of Art, the Museum of Natural History and the Cleveland Botanical Garden, to name but a few.
Shopping. Just outside of Downtown Cleveland are shopping havens featuring a number of high-end retailers. Beachwood Place, La Place, Eton, Pinecrest and Legacy Village are located on Cleveland's East Side; Crocker Park is located on Cleveland's West Side.
Parks and Recreation. The Cleveland Metroparks Zoo and Cedar Point amusement park offer fun for the entire family. The Metroparks that surround the city are perfect for golfing, hiking, horseback riding, cross-country skiing and ice skating.
Learn more about living, working and playing in Cleveland and opportunities to engage young professionals here!