Overview
Overview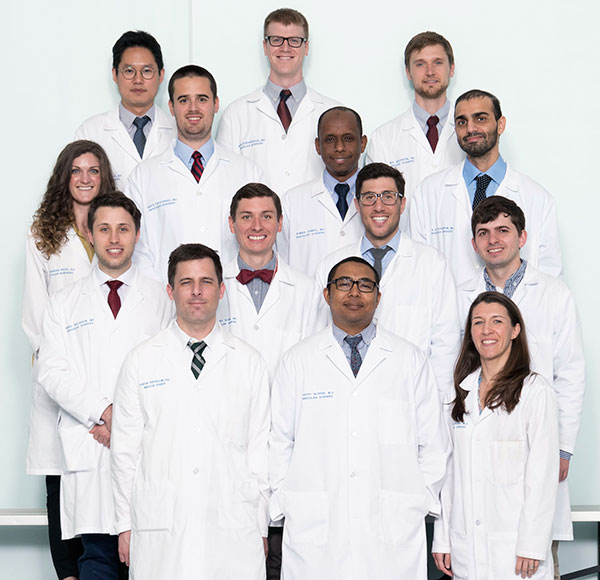 We established the fellowship program in 1985, and began our integrated residency program in 2009. We strive to make our programs the best available, with the goal of developing vascular surgeons to be leaders in the clinical and academics of vascular surgery. Our trainees are involved in the general care of vascular patients as well as the perioperative care of some of our most complex vascular patients. Our trainees develop a high level of skill in both endovascular therapeutic and open vascular surgery. In addition, multiple opportunities exist to become involved in research projects and the presentation of results in national venues.
We are excited about your interest in our program and look forward to introducing you to the opportunities available at Cleveland Clinic. If you have questions, please don't hesitate to contact us at any time.
The Department of Vascular Surgery was founded at the inception of modern vascular surgery in the mid-1950s. It is a department within Cleveland Clinic's Sydell and Arnold Miller Family Heart & Vascular Institute, which is comprised of Vascular Surgery, Cardiac Surgery, Cardiology and Vascular Medicine. The Department of Vascular Surgery, led by Chairman Sean Lyden, MD, has earned an international reputation for excellence in patient care, surgical results and clinical research.
Much of our experience is in reoperative surgery for patients whose original operations were performed elsewhere. The department serves as a major referral center for these and other complex cases throughout Ohio and the surrounding states of Michigan, New York, Pennsylvania and West Virginia. The large clinical volume promotes an atmosphere of innovation and dedication to patient care. In addition, it allows for the maintenance of multiple training opportunities and provides the basis for providing cutting-edge operative, clinical and vascular laboratory experience.
Learn more about:
Our Faculty
Our Faculty
The Department of Vascular surgery is the largest group of vascular surgeons in the country, including the following faculty:
Main Campus Staff
East Side Staff
West Side Staff
Vascular Surgery Fellowship
Vascular Surgery Fellowship
Cleveland Clinic's Vascular Surgery Fellowship is a program dedicated to providing trainees who have completed a five-year general surgery residency the opportunity to qualify for advanced credentials in vascular and endovascular surgery. As one of the largest vascular surgery programs in the country, this unique training is offered at several healthcare settings. This allows for experience with a diverse faculty and a breadth of vascular patients. Fellows participating in this program are trained in both complex open surgical procedures and innovative endovascular therapies.
In addition to the main campus, the training takes place in a variety of facilities, including two Cleveland Clinic community hospitals, Hillcrest and Marymount, as well as the local Veteran's Hospital and a large outpatient based dialysis center. This complements the training and assures exposure and experience with many patient populations and care settings.
Fellowship Rotations: 2018-2019
Integrated Residency
Integrated Residency
Our 0+5 Integrated Vascular Surgery Residency Program started in 2009 and by August 2010 expanded to allow two accredited residents per year. The program is designed to provide graduated, incremental training. The training focuses on vascular surgery, vascular research, general surgery, cardiothoracic surgery and core rotations. Endovascular rotations are scattered throughout the five years to provide dedicated time and enhanced exposure.
Residents also participate in simulation-based training. This is designed to provide residents with basic surgical techniques and fundamentals unique to vascular surgery. Hands-on models with senior trainees and staff supervision gives residents focused learning outside of the rigors of the operating room. This curriculum has been developed based on resident feedback from the last five years. Each rotation is carefully chosen and geared toward an optimal educational experience at each level, with a focus on progressive learning, complexity and responsibility.
Resident Rotations 2018-2019
Current Fellows & Residents
Current Fellows & Residents
Get to know some of our fellows and residents by watching their bio video
Nathan Droz, MD
First year Fellow (PGY6)
Ayman Ahmed, MD
PGY 7 – Second Year Fellow
David Laczynski, MD
First year Resident (PGY1)
John "Will" Perry, MD
Second year resident (PGY2)
Cassandra Beck, DO
PGY3 - Third year Resident
Sean Steenberge, MD
Third year resident (PGY3)
Jarrad Rowse, MD
PGY5 - Fifth Year Resident
Application Process
Application Process
Vascular Surgery Fellowship & Residency Applications
For a Vascular Surgery Fellowship application, go to:
ERAS®, the Electronic Residency Application Service at The Association of American Medical Colleges
The application process begins Dec. 1 and extends through Feb. 1.
For a Vascular Surgery Residency application, visit:
ERAS® - the Electronic Residency Application Service
The application process begins Sept. 15.
Elective Rotation Applications
Medical students and residents interested in submitting an application to the Department of Vascular Surgery for an elective rotation may contact the Division of Education (Graduate Medical Education at 216.444.5690) or go to the Graduate Medical Education website and follow the instructions under the application process.
We are excited about your interest in our program and look forward to introducing you to the opportunities available at Cleveland Clinic. If you have questions, please don't hesitate to contact us at any time.
Specific information regarding either the Vascular Surgery Fellowship or Residency program may be obtained by contacting: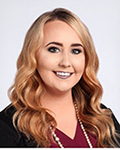 Hayley Baldzicki
Education Coordinator
Locally 216.444.4311 or toll-free 800.223.2272 ext. 44311
baldzih@ccf.org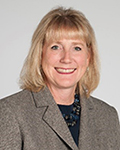 Rachel Marshall
Education Coordinator
Local 216.444.4766 or toll-free 800.223.2273 ext. 44766
marshar@ccf.org
Living in Cleveland
Living in Cleveland

Home of the #2 Hospital in the U.S. for 3 years in a row, Cleveland is a Midwestern city with an upbeat atmosphere at low cost living. Cleveland is also home to the second largest theater district in the U.S. just below NYC, the Rock and Roll Hall of Fame, the Christmas Story House from the 1983 film as well as beautiful Lake Erie Beaches.
Lakefront and Sports. Our harbor area features the Rock and Roll Hall of Fame and Museum, the Great Lakes Science Center and Cleveland Clinic OMNIMAX Theater, and the Cleveland Browns football stadium. Cleveland also is home to Indians baseball and Cavaliers basketball.
Culture. Cleveland Clinic is located near University Circle, the center of the city's cultural and educational offerings. Around the Circle are Case Western Reserve University, Severance Hall (home of the world-renowned Cleveland Orchestra), the Cleveland Museum of Art, the Museum of Natural History and the Cleveland Botanical Garden, to name but a few.
Shopping. Just outside of Downtown Cleveland are shopping havens featuring a number of high-end retailers. Beachwood Place, La Place, Eton and Legacy Village are located on Cleveland's East Side; Crocker Park is located on Cleveland's West Side.
Parks and Recreation. The Cleveland Metroparks Zoo and Cedar Point amusement park offer fun for the entire family. The Metroparks that surround the city are perfect for golfing, hiking, horseback riding, cross-country skiing and ice skating.
Learn more about living, working and playing in Cleveland and opportunities to engage young professionals here!