Program Overview
Program Overview
Our Program
The General Cardiovascular Medicine Fellowship is a comprehensive three-year program designed to provide the skills required for a successful leadership career in both academic and clinical practice. Our state of the art Heart Center under the Heart, Vascular & Thoracic Institute allows us to provide unparalleled clinical training throughout the three years of fellowship and allows for our fellows to leave as the best trained cardiologists in the country. The challenging cases, procedural volume, dedicated faculty, and the academic strength of our fellows ensure that our trainees receive a comprehensive education in all aspects of cardiovascular medicine. The core curriculum is designed to provide a strong clinical foundation in cardiovascular medicine in the first year of training. The second and third year experience builds upon that foundation to enhance the scope of knowledge and skills by allowing more time for dedicated electives, research, and supervisory roles. The structure of our fellowship provides the opportunity for each fellow to tailor their experience to their specific interests and goals.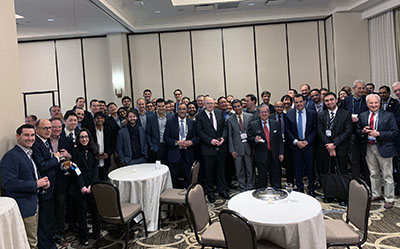 Research is an integral component of our training program. The majority of fellows graduating the program present at premier national meetings and publish in peer reviewed journals. Our success in research is evident by fellows receiving a variety of research awards and grants on an annual basis. Didactic conferences and research meetings are an integral component of the educational experience. For those interested in enriching their research education during their fellowship, we provide a variety of resources including formal biostatistics courses, advanced degrees (i.e. MPH), and training at our clinical research institute; all of which are supported by our program.
The program meets all requirements of the American Board of Internal Medicine Subspecialty Board of Cardiovascular Diseases. To qualify, you must have completed an internal medicine residency in the United States.
Cleveland is a mid-sized Midwestern city that offers world-class experiences at a low cost of living. The city is home to several of America's best restaurants, learn more.
Graduate Medical Education
We are delighted to offer you a glimpse of areas around Cleveland Clinic that are of interest to our residents and fellows.
Diversity & Inclusion
Discover the role diversity and inclusion plays at Cleveland Clinic and at its Graduate Medical Education program, as well as our diversity and inclusion efforts.
Learn more
Current Fellows
Current Fellows
Learn about the Cardiovascular Medicine Fellowship through our current fellows.
Why Cleveland Clinic?
Culture At Cleveland Clinic
The J31 Rotation
On Call in J31
The Cath Lab
Inpatient Rotations
Outpatient Clinic
Research at Cleveland Clinic
Transitioning to Fellowship at Cleveland Clinic
First Year Favorites
Living in Cleveland Part 1
Living in Cleveland Part 2
Learn about our current fellows:
Rotations
Rotations
First Year
Cath Lab
3 mo.
Echo Lab
2 mo.
Coronary Care Unit
1 mo.
Consult Service
1 mo.
Stress Lab
1 mo.
Valve Hospital
Service
1 mo.
Heart Failure
Service
1 mo.
EP Consult Service
1 mo.
Vacation
1 mo.
Second Year
Cath Lab
2-3 mo.
Echo Lab
1 mo.
Coronary Care Unit
1 mo.
Heart Failure
1 mo.
Cardiac Imaging
1 mo.
EP Lab
1 mo.
Electives
3-4 mo.
Vacation
1 mo.
Third Year
Cath Lab
1-3 mo.
Echo Lab
2 mo.
TEE
1 mo.
Congenital
1 mo.
Electives
4-6 mo.
Vacation
1 mo.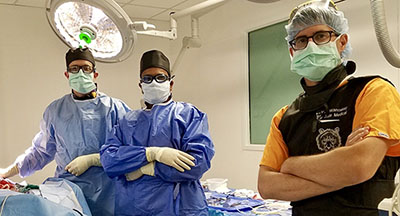 Conferences and Education
Conferences and Education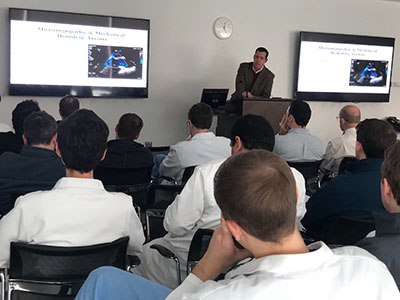 Our program strives to provide the best educational opportunities for fellows training in cardiovascular medicine. As such, we have outlined the following specific educational goals of the program:
Provide outstanding training in all aspects of current clinical cardiology.
Teach evidence based approaches to diagnosis and management of cardiovascular disease.
Provide an environment of continuous life long learning.
Ensure a commitment to scholarship either in the basic or clinical sciences for fellows and faculty.
Allow for a caring and compassionate environment for patients, fellows, faculty, and their families.
Sponsor excellence in delivery of care, educational methodology, and mentored research.
Attract and nurture the future leadership of cardiovascular medicine.
Our noon conference schedule for general fellows is an 18-month rotating curriculum that covers a wide range of topics within cardiovascular medicine. This allows for our fellows to be well prepared for clinical practice and sit for national board exams.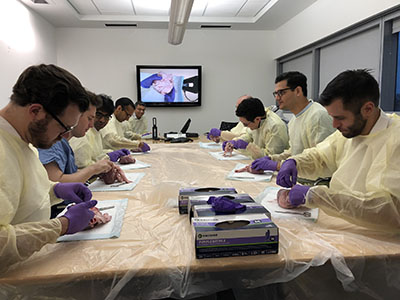 Research and Outcomes
Research and Outcomes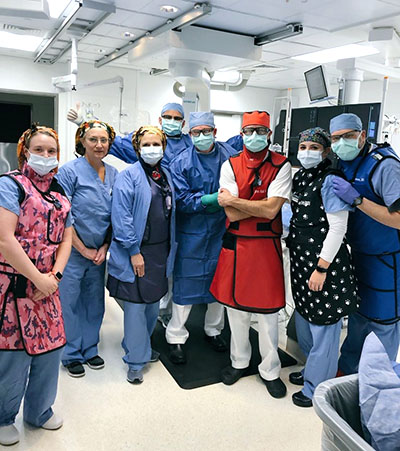 Cleveland Clinic Coordinating Center for Clinical Research is Cleveland Clinic's academic coordinating center providing an academic focus to the design, planning and management of clinical trials.
Clinical Research Trials help us create the medicine of tomorrow. They provide hope through offering testing of new drugs, new surgical techniques or other treatments before they are widely available.
Heart, Vascular & Thoracic Institute Outcomes and Statistics, a comprehensive overview of outcomes from across the Heart, Vascular & Thoracic Institute: cardiovascular and thoracic procedure volumes and outcomes,
Fellowship Accomplishments
Fellowship Accomplishments
Application Process
Application Process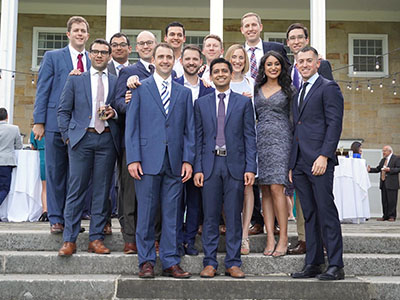 All 2020 interviews will be held virtually.
We participate in the NRMP match. All applicants must apply through the ERAS website. We do not accept any applicants not participating in the match. All applicants must have completed an internal medicine residency program within the United States.
Tomsich Family Department of Cardiovascular Medicine Contact Information
Core Cardiovascular Disease Fellowship Program
Georgann Yonkers
Cardiology Education Coordinator
216.444.3925
Venu Menon, MD
Program Director Cardiovascular Medicine Fellowship
216.445.5390
Subspecialty Programs
Interventional Cardiology Fellowship Program
Amar Krishnaswamy, MD
Program Director, Interventional Cardiology
Millie Cuevas
216.636.6932
Heart Failure Transplantation
Miriam Jacob, MD
Program Director Heart Failure Transplantation
Millie Cuevas
216.636.6932
Electrophysiology and Pacing
Bryan Baranowski
Program Director, Electrophysiology and Pacing
Millie Cuevas
216.636.6932
Cardiac Imaging
Leonardo Rodriguez, MD
Program Director, Cardiac Imaging
Millie Cuevas
216.636.6932
Vascular Medicine
Deborah Hornacek
Program Director, Vascular Medicine
Millie Cuevas
216.636.6932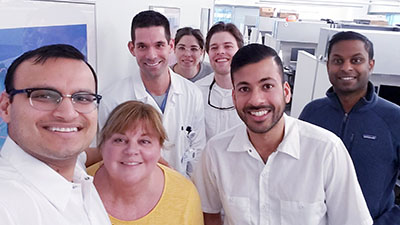 For a Tomsich Family Department of Cardiovascular Medicine fellowship application, contact
Deadline for application is August 1.
For All Subspecialty applications contact the appropriate Program Directors.