Your Birth Experience
Your Birth Experience
The Birthing Center staff at Fairview Hospital is dedicated to providing you with the exceptional medical care you deserve in the comfortable and secure birthing environment that you need. Our comprehensive expertise covers everything you and your growing family may need, from childbirth classes through delivery and beyond. We offer the only Level III NICU on the West Side, so you can feel confident knowing we're prepared for the unexpected, and ready to respond with compassion and the highest level of care available.
Baby Friendly Designation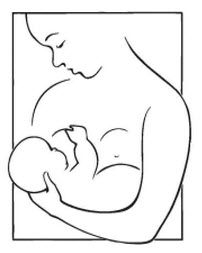 Fairview Hospital has received Baby-Friendly Designation from Baby-Friendly USA. Baby-Friendly USA is the national authority for the Baby-Friendly Hospital Initiative in the United States. The Baby-Friendly Hospital Initiative is a global program sponsored by the World Health Organization (WHO) and the United Nations Children's Fund (UNICEF) to encourage and recognize hospitals and birthing centers that offer an optimal level of care for infant feeding.
Fairview Hospital is one of only a few hospitals in Northeast Ohio to receive this designation.
Family-Centered Care
Our Level III Birthing Center holds the highest medical care rating, and provides care for all types of pregnancies, from the normal to the most complex. We offer 24/7 Ob/Gyn coverage and are staffed with experienced nurses and lactation consultants who serve as coaches and confidants. As a result, families have the peace-of-mind that comes with knowing that, should a problem arise, we are trained and ready to handle the unexpected.
In addition to excellent medical care, families also benefit from our family-centered care, which gives mom and baby the best start possible.
Kangaroo Care
We support Kangaroo Care, also known as "skin-to-skin", which is a bonding method of holding your baby that involves skin-to-skin contact.
Nurse Midwifery
Nurse Midwifery services are available at Fairview Hospital Birthing Center. For more information about this service or if you are interested in having a midwife-attended birth, please call 216.476.7142.
Portraits
When you are expecting a baby, you are filled with excitement and expectations. We understand your feelings and that's why we've taken steps to add extra touches to ensure that your birthing experience is both wonderful and memorable.
Breastfeeding
Breastfeeding
Thinking about breastfeeding? Let's talk about it. (Flyer)
Like many moms-to-be, you probably have heard that breastfeeding is the healthiest choice for you and your baby, BUT you may also have a lot of questions you need answered to help you decide if breastfeeding is the right choice for YOU.
Join us for a FREE discussion and informational session.
Lactation Services and Lactation Consultant Services at Fairview Hospital
We offer a Breastfeeding Help Line, Support Groups, and Private Lactation Consults. To find out more information regarding these services, please call 440.356.0347.
Lactation consultations are private outpatient appointments where mom and baby receive one-on-one breastfeeding support. Individual patient needs are addressed, such as latch comfort, engorgement, milk supply, growth spurts, effective pumping, weaning, and more.
Breastfeeding Support Group is a support system for breastfeeding mothers. It offers a group setting, but individual advice and attention from a lactation consultant is available. Participants will learn problem solving for engorgement, latching on, weaning, pumping, storing milk, growth spurts, etc.
Breastfeeding: How to Establish a Good Milk Supply (Infographic)
Am I going to make enough milk for my baby? That's a common worry of many new moms who've just returned home from the hospital. Here Cleveland Clinic lactation consultant Suzanne Forsgren, RN, BSN, IBCLC, offers 12 tips for establishing a good supply in your baby's first weeks.
High Risk Pregnancies
High Risk Pregnancies
Cleveland Clinic Department of Maternal-Fetal Medicine
If your physician deems your pregnancy high risk, you can feel confident knowing that we have access to the Cleveland Clinic Department of Maternal-Fetal Medicine.
The team in maternal-fetal medicine consists of:
Obstetricians and Gynecologists
Medical Geneticists
Neonatalogists
Pediatric Surgical Subspecialists
Licensed sonographer
Perinatal nurses
An extensive range of high-risk services include:
Glucose tolerance test
Treatment of Preeclampsia/Eclampsia
Amniocentesis
Antepartum Testing
Preconception Counseling
Cordocentesis
Fetal Care Center
Fetal Doppler
Genetic Counseling
Nuchal Translucency
Quad Marker Check
Targeted Ultrasound
Tours
Tours
Birthing Center Tours
We invite you and your family to take advantage of the birthing center tours at Fairview Hospital prior to your delivery. This way you can meet some of our fantastic staff and become acquainted with the facility.
Tours are done on pre-set dates so call now to find out what times and dates are available!
Registration is required. For information or reservations call 440.356.0347.
Please note: For the health and safety of yours and the other new babies, children under the age of 10, other then siblings, are not permitted in the birthing center rooms.
Additional Resources
Additional Resources
Learn more about:
Cleveland Clinic's Be Well Moms ℠
Cleveland Clinic's Be Well Moms ℠ program will give you the information you need to optimize your weight and health before and during pregnancy, and after delivery. To welcome the healthiest possible baby into the world, you'll want to do everything you can to enjoy a healthy pregnancy and a safe delivery.
To schedule a shared medical appointment before, during or after pregnancy, call 216.444.6601 and ask for Be Well Moms.
Healthy Pregnancy Guide
It is not unusual to have questions during your pregnancy. We hope this guide will provide you and your family members with answers to common questions about your pregnancy and delivery. Also remember that your health care providers are here to assist you with any questions and concerns.
View All Specialties
Fairview Hospital Specialties
Fairview Hospital is committed to providing exceptional patient care in a wide variety of medical specialties. Learn more about the programs and services we offer.