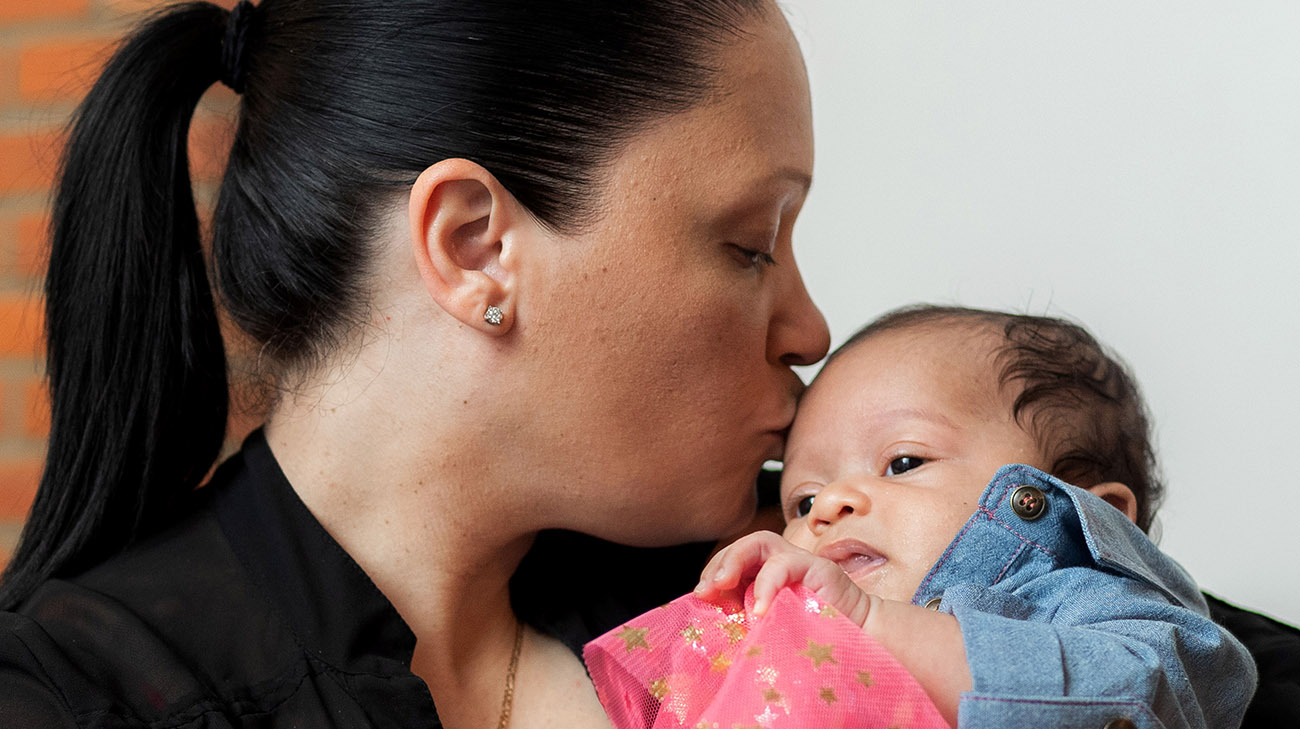 Recovering from her fourth delivery, all by cesarean section, was much different for Ada Williams. "I was much more alert. I was able to keep (daughter) Reighn in the room with me the whole time, and it was easier to nurse her," says Ada, age 37. She gave birth at Cleveland Clinic Fairview Hospital in May. "And I went home a day earlier than with my other babies."
The difference? Ada was administered alternating dose of Tylenol and Motrin, every three hours, after Reighn was born. It took the place of conventional pain medication used after C-section: opioids, such as morphine or oxycodone.
"At first, I was skeptical, because the pain can be pretty bad after a C-section," admits Ada, who was initially informed of the policy change by her obstetrician, Lynnette Karth, MD. "But I didn't have any problems with pain. This way is much better."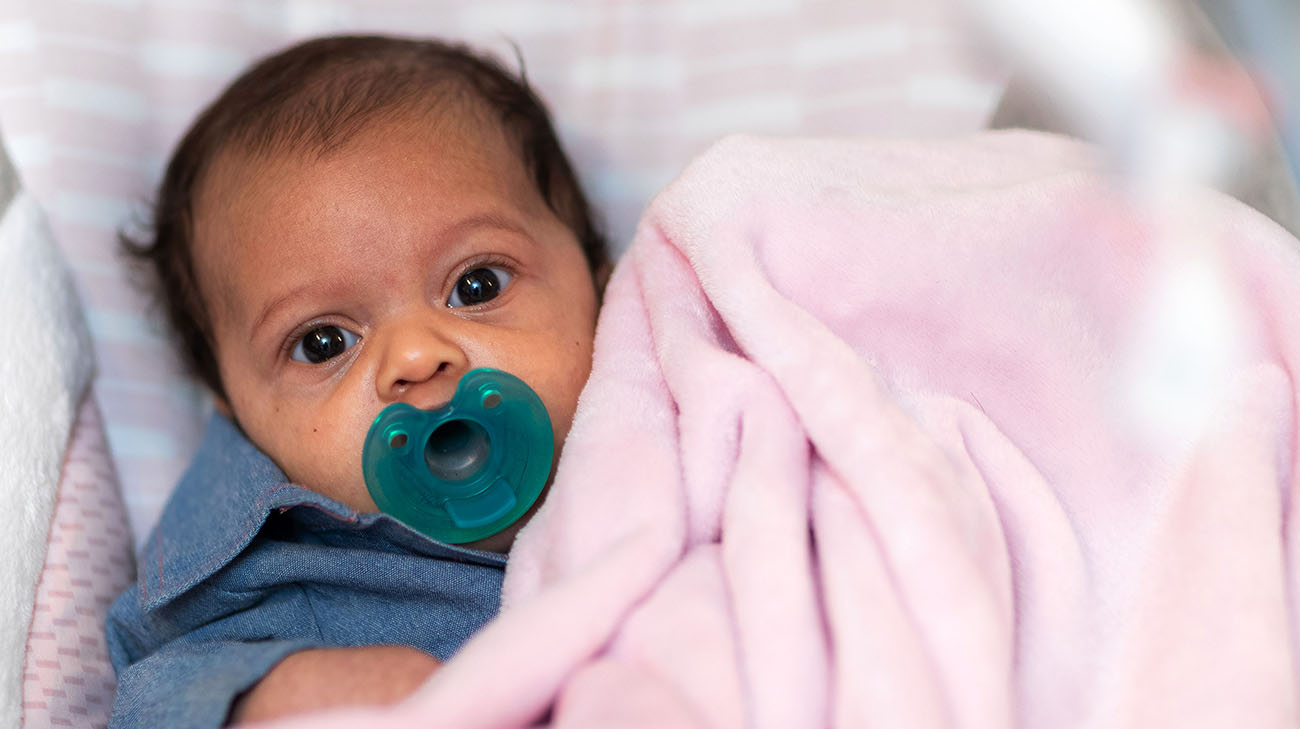 Reighn Williams at 2 months old. (Courtesy: Cleveland Clinic)
Eric Chiang, MD, a Fairview anesthesiologist, has been the driving force behind the effort to reduce the use of opioids in treating pain for women who are recovering from C-section deliveries. The initial results have been positive – nearly 50 percent of C-section patients have opioid-free stays, up from just 12 percent a year ago. The approach is now being adopted by other Cleveland Clinic facilities.
"I got involved, as an anesthesiologist, because I believe we are in a unique position to help solve the opioid crisis," explains Dr. Chiang. "Because we work in acute care, in the operating room, we probably use more narcotics than any other specialty. We have a responsibility to help determine appropriate pain management given the severity of the opioid crisis."
According to Dr. Chiang, the time-honored strategy of administering opioids in the aftermath of a C-section delivery was well-intentioned. Poor pain control can make it difficult for new mothers to learn how to care for a newborn, prolong recovery, and increase the likelihood of suffering postpartum depression. But, opioid medication comes with severe side effects, including sluggishness, dizziness, nausea, vomiting and breathing issues.
And, of course, the most dangerous side effect -- the potential for addiction.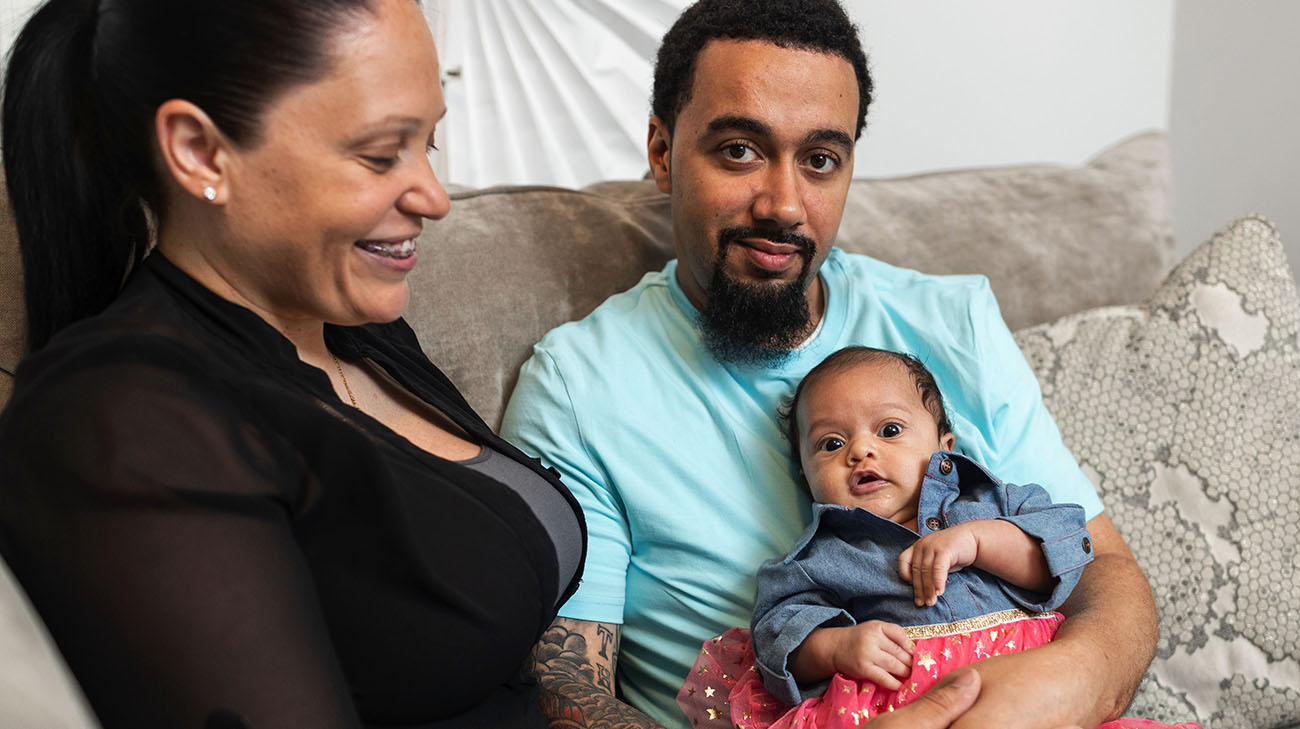 Ada and Dustin Williams with their daughter, Reighn. (Courtesy: Cleveland Clinic)
The Centers for Disease Control and Prevention reports 68 percent of drug overdose deaths involve an opioid (including prescription opioids and illegal opioids, like heroin and illicitly manufactured fentanyl). 130 Americans die every day from an opioid overdose.
According to Dr. Karth, who provided pre and post-operative care for Ada, patients have generally been very receptive to the drug protocol change. "It's important to talk about it long before they get to the operating room," she adds. "Having the opportunity to discuss it first, and answer every question, has contributed to its success."
The Cleveland Clinic method – similar to those being instituted in some other U.S. hospitals – is simple. Nurses counsel patients, explaining opioids will only be administered if the patient asks for them. Otherwise, the Tylenol/Motrin regimen will be used in alternating does, every three hours, around the clock.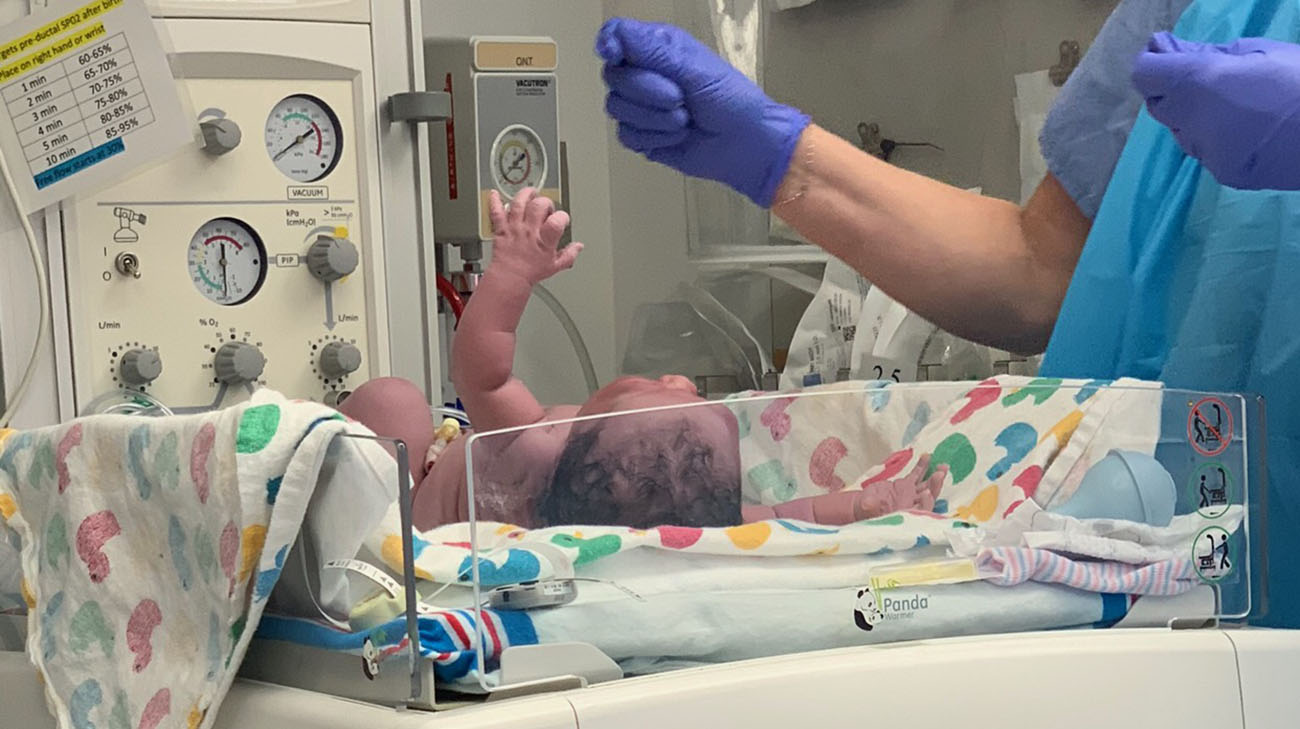 Ada started on a Tylenol and Motrin regimen to control her pain shortly after Reighn was born. (Courtesy: Ada Williams)
"Nurses have done a great job letting patients know there are other pain medications that work equally as well as opioids," he adds. "They saw immediately how much better the patients were doing, and truly were the main drivers of success."
As a result, Cleveland Clinic on June 1 changed its policy for prescribing opioids for C-section patients being discharged from the hospital. Typically, patients were prescribed an average of 21 pills; now, the prescription is for just five pills, and only for patients who used opioids during their hospital stay.
"If they didn't use a narcotic, they won't get a prescription for one. But they will get one for Tylenol and Motrin, because it's safe – and it works," Dr. Chiang states.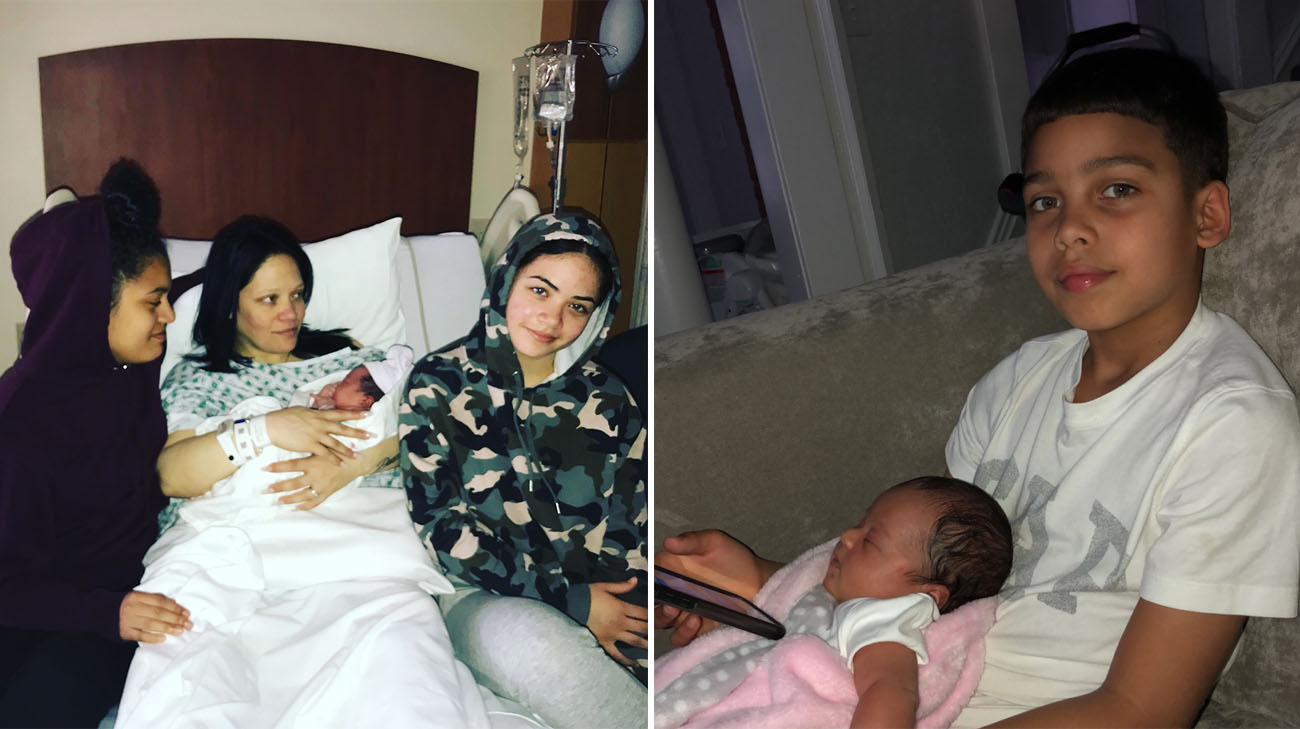 Ada had C-sections to deliver all of her four children. (Courtesy: Ada Williams)
Ada, whose other children are ages 17, 16 and 9, says the in-hospital experience after her C-section for Reighn's birth was "like night and day" compared to her first three deliveries. Only once did she request an opioid, after she missed one of her Tylenol/Motrin doses because she was sleeping.
"I told the nurses, 'Wake me up anytime. It's worth it'," says Ada, who hosted a celebratory barbecue at her home the day she was discharged from the hospital. "I would recommend this to anyone who is having a C-section."
Related Institutes: Anesthesiology & Pain Management, Ob/Gyn & Women's Health Institute
Patient Stories
Patient Stories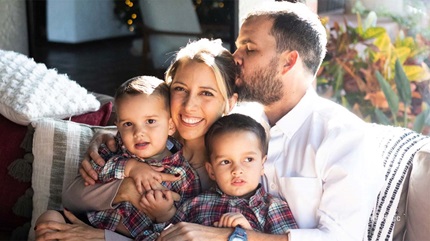 Mar 16, 2023
"Dr. Pieretti took the time to explain how the robotic surgery would work and how quick my recovery would be with this technology. That made me happy because I wanted to get back to my regular life fast."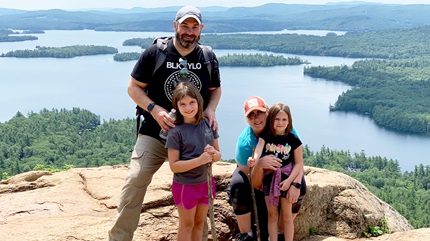 Mar 14, 2023
"If you notice any change with your body, get it checked out regardless of how insignificant you think it might be. If something hadn't made me go to a doctor, I might not be here today."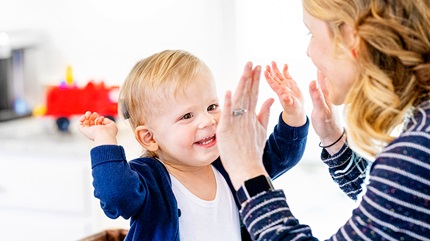 Mar 3, 2023
"From being born essentially deaf, to now singing lullabies. It blows my mind. Corbin is not just meeting developmental milestones, he's surpassing them."