Cancer Center
Fairview Hospital is part of the Integrated Network Cancer Program and has been awarded the Outstanding Achievement Award by the American College of Surgeons, Commission on Cancer.
Conveniently located across the street from Fairview Hospital, the Cancer Center is equipped with state-of-the-art cancer treatment technology and is staffed with highly trained physicians and healthcare professionals.
Our doctors represent all the major cancer care specialties, including medical, surgical, gynecologic, radiation oncology and radiology.
For cancer questions or to make a same-day appointment, call the Cancer Answer Line at 866.223.8100.
Fairview Hospital - Moll Cancer Pavilion
18200 Lorain Avenue, Cleveland, OH 44111
Phone: 216.476.7606
Cancer Answer Line: 866.223.8100
Comprehensive Care
Professionals at Cleveland Clinic Cancer Center at Fairview Hospital are here to assist you through every aspect of the treatment and recovery process. That's why our facility provides patients with comprehensive care, including the following services:
Medical Oncology
Breast Surgery
Gynecologic Oncology
Urologic Oncology
Radiation Oncology
Chemotherapy
Nurse Navigators/Support Nurses
Pharmacists and Pharmacy
Clinical Trials
Genetic Counseling
Laboratory Services
Support Groups
Survivorship Programs
Financial Counseling
Nutrition Support, Pastoral Care and Rehabilitation
Cancers We Treat
Bile duct cancer – Cholangiocarcinoma
Brain cancer – metastatic and primary
Cervical cancer
Colon cancer
Esophageal cancer
Gastric cancer
Kidney cancer
Laryngeal cancer
Leukemia – ALL, AML, CLL, CML
Liver cancer
Lung cancer
Lymphoma
Melanoma
Mesothelioma
Multiple Myeloma
Oral cancer
Ovarian cancer
Pancreatic cancer
Prostate cancer
Skin cancer
Stomach cancer
Testicular cancer
Uterine cancer
Vaginal cancer
Early Detection and Diagnosis
The best weapon against cancer will always be to identify it as early as possible and begin treatment to stop the disease from spreading. Cleveland Clinic Cancer Center at Fairview Hospital features the leading technologies needed for accurately diagnosing where and how much cancer exists.
Computerized Tomography (CT Scan) – Computerized Tomography scanners produce cross-sectional images at high resolution in less than a second.
Positron Emission Tomography (PET/CT Scan) – Positron Emission Tomography scanners use color-coded imagery to map data about malignant tumors. The anatomical imaging of a CT Scan is combined with the molecular and cellular information provided by a PET Scan to help establish an early diagnosis, more accurate detection and precise localization of tumors. This test also offers improved biopsy sampling and better assessment of how patients respond to treatment.
Magnetic Resonance Imaging (MRI) – A non-invasive procedure that generates specific images of internal organs, tumors, blood vessels and soft tissue near bones and joints.
Nuclear or Isotope Scan – A gamma camera or scintillation scanner pinpoints the physiologic function, location and diagnosis of abnormal organs or tissues.
Mammography – A type of imaging specifically designed to detect breast cancer.
Genetic Cancer Risk Assessment – Special testing for individuals concerned about their family or personal history.
Treatment
Surgery – Traditional laparoscopic or laser surgery to remove a malignant tumor or extract tissue.
Medical Oncology Services – Medical treatment is provided under the direct supervision of board-certified oncology physicians by highly skilled and competent oncology nurses.
Chemotherapy – An intravenous or oral medication that kills or stops the growth of cancer cells. Learn more about chemotherapy and view a video for patients and families.
Biotherapy – An intravenous or oral medication that modifies either the patient's own body systems or the way that the cancer grows in order to stop cancer growth.
Hormonal Therapy – Oral medication given to appropriate patients that stops the growth of hormonally sensitive cancers.
Radiation Therapy – Small doses of high-level radiation can kill cancer cells or keep them from growing.
Brachytherapy – Injection of low-dose radioactive seeds directly into the diseased area; is an alternative to surgery or daily radiation.
High-Dose Rate (HDR) Brachytherapy – A safe, effective option for treating breast, prostate, cervical and uterine cancers.
Image-Guided Radiation Therapy (IGRT) – IGRT is conformal radiation treatment guided by imaging equipment, such as CT, ultrasound or stereoscopic X-rays, taken in the treatment room just before the patient is given the radiation treatment.
Intensity Modulated Radiation Therapy (IMRT)– A method of giving concentrated radiation treatment with the goal of directing radiation to the tumor while sparing normal tissue and reducing side effects.
Linear Accelerators used for Radiation Therapy:

TrueBeam™- The TrueBeam™ system is the latest advance in radiotherapy technology from Varian Medical Systems. TrueBeam was developed from the ground up to deliver powerful cancer treatments with pinpoint accuracy and precision. Designed to be a versatile platform, a TrueBeam system can be used for all forms of advanced external-beam radiotherapy including image-guided radiotherapy and radiosurgery (IGRT and IGRS), intensity-modulated radiotherapy (IMRT), stereotactic body radiotherapy (SBRT) and RapidArc® radiotherapy. Fast. Powerful. Non-invasive. Make cancer the victim.
Adaptive Radiation Therapy (ART) – The ARTISTE™ is an integrated and comprehensive imaging, treatment and workflow solution created specifically for ART therapy. ARTISTE has the ability to make changes in real-time during the delivery of radiation therapy, specifically targeting cancer cells while sparing the surrounding healthy tissue. Cleveland Clinic's Cancer Center at Fairview Hospital is proud to be the first hospital in the state of Ohio to offer their patients treatment utilizing ARTISTE™.

Three-Dimensional Conformal Radiation Therapy (3D-CRT) – Uses sophisticated CT, CAT or MRI scans to create detailed three-dimensional representations of the tumor and surrounding organs.
Stereotactic Radiotherapy – A technique that allows your radiation oncologist to precisely focus beams of radiation to destroy certain types of tumors. The beam's precision allows your oncologist to spare more normal tissue than with conventional external beam therapy.
Personal Care During Treatment
Get plenty of rest. Many patients experience fatigue during radiation therapy, so it is important to make sure you are well rested.
Eat a balanced, nutritious diet. A nutritionist, nurse or physician may work with you to ensure you are receiving the right calories, vitamins and minerals from the foods you eat and that you are eating the proper type of foods.
Treat the skin that is exposed to radiation with extra care. The skin in the area receiving treatment may become red and sensitive. Your radiation oncology nurse will review specific instructions for caring for your skin with you.
Seek out emotional support. There are many emotional demands that you must cope with during your cancer diagnosis and treatment. At times, it may help to talk about your feelings with a close friend, family member, nurse, social worker or psychologist.
Clinical Trials
People who participate in clinical trials help researchers evaluate a new medical treatment, drug or device. A clinical trial is a research program created to find new and improved methods of treating patients with various diseases and special conditions.
Cleveland Clinic Cancer Center at Fairview Hospital incorporates some of the most-up-to date treatment options and research. The center currently offers research in the areas of treatment, symptom management, screening and prevention of cancer.
Genetics
Exploring your personal and/or family history of cancer can help assess your cancer risk. On-site testing and counseling is available twice a month. For more information or to schedule an appointment for cancer genetic counseling, contact a Certified Genetic Counselor at 216.636.1768.
Support Services
Fairview Hospital offers a number of support groups open to cancer patients as well as family members and caring friends. For cancer questions or to make a same-day appointment, call the Cancer Answer Line at 866.223.8100.
Fairview Hospital Cancer Center Survivorship Program
The care you receive after cancer treatment is an important part of your continued health and wellbeing. We are here to support you and your family as you adjust to change and transition from active treatment to follow up care. Survivorship care helps survivors, and their families understand what to expect after treatment and plan for follow up care.
Here's what you can expect during your Survivorship visit:
A detailed Treatment Summary and Care plan with future recommendations
Long-Term Physical Effects of Treatment
Emotional Health
Financial and Insurance Concerns
Wellness and Healthy Lifestyle After Cancer
Register for an upcoming Fairview Cancer Center Survivorship Seminar
If you have questions or would like more information about the Survivorship Program at Fairview Hospital, please contact the Survivorship Coordinator, Beth Slepecky BSN, RN, OCN, at 216.476.0683 or FVCancerSurvivorship@ccf.org.
The American Cancer Society
The American Cancer Society also offers programs and services to help people with cancer manage their lives through treatment and recovery while finding the emotional support they need.
The Gathering Place
The mission of The Gathering Place is to support, educate and empower individuals and families touched by cancer through programs and services provided free of charge.
Cancer Conferences
Cancer conferences are weekly, multidisciplinary meetings that discuss first course treatment options for patients before their therapy begins. Conferences are held every Friday at Fairview Hospital, and are attended by Medical Oncologists, Radiation Oncologists, Pathologists, Surgeons, Diagnostic Radiologists, Internal Medicine physicians, residents, nurses and other Allied Health professionals.
Fairview Hospital also holds weekly multidisciplinary breast cancer conferences. These conferences give specialized teams the opportunity to look over every aspect of a patient's situation, allowing them to provide the best comprehensive care plan for an individual. Representatives of Medical Oncology, Radiation Oncology, Surgery, Pathology and Nursing attend these conferences. Similar multidisciplinary lung conferences are scheduled once a month.
Community Services
Fairview Hospital sponsors a series of programs that can help reduce the chance of developing most forms of cancer. For more information about these programs, please call 216.476.7606.
Wellness Seminars – Featured topics cover a range of controllable risk factors, such as nutrition, age-appropriate exercise and environment. Cleveland Clinic Cancer Center at Fairview Hospital also partners with the American Cancer Society for Look Good Feel Better, a series of group workshops that teach beauty techniques to female cancer patients to help them combat the appearance-related side effects of cancer treatment.
Screening Programs – Basic testing for various cancers including skin and prostate to produce an individualized cancer risk profile. Cleveland Clinic Cancer Center at Fairview Hospital also is part of the Breast and Cervical Cancer Project (BCCP), which provides high quality breast and cervical cancer screening, diagnostic testing and case management services at no cost to eligible women in Ohio.
Community Services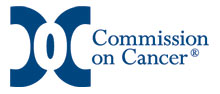 Cleveland Clinic Cancer Center at Fairview Hospital and Lakewood Hospital were awarded the Outstanding Achievement Award by the Commission on Cancer (CoC), one of two cancer networks in the nation to receive this as part of its Commission on Cancer Accreditation.
This prestigious accreditation recognizes select cancer programs across the nation that provide high-quality cancer care and a full range of services to diagnose, treat and support cancer patients and their families.
In recognition of its delivery of outstanding cancer care, the Fairview/Lakewood Cancer network earned the highest level designation bestowed by the CoC, a three-year accreditation with commendation.
View All Specialties
Fairview Hospital Specialties
Fairview Hospital is committed to providing exceptional patient care in a wide variety of medical specialties. Learn more about the programs and services we offer.