Aorta Anatomy
The aorta is the large artery that carries oxygen-rich blood from the left ventricle of the heart to other parts of the body.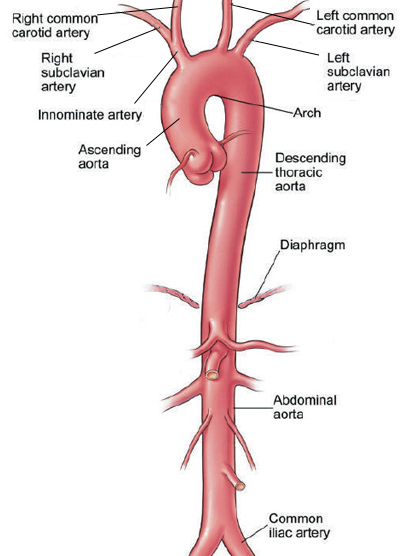 Thoracoabdominal Aorta (Descending and Abdominal Aorta)
Aorta in the Body - Front View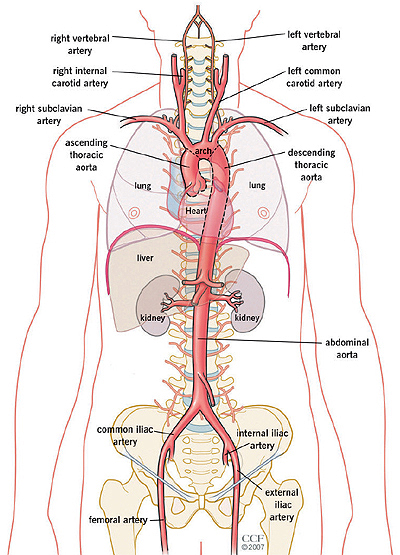 Aorta in the Body - Side View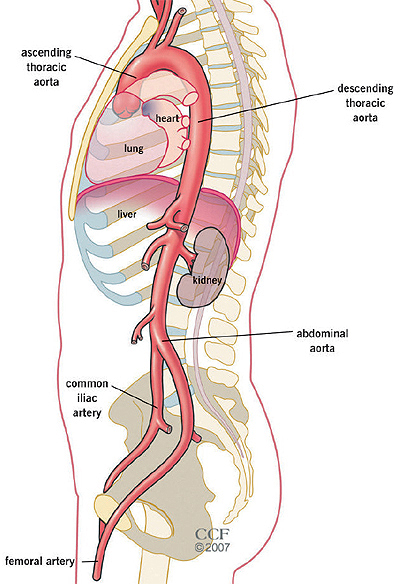 Aortic Aneurysm & Aortic Dissection
Aortic Aneurysm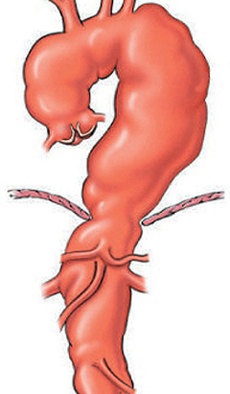 An aortic aneurysm is an abnormal enlargement or bulging of the wall of the aorta. An aneurysm can occur anywhere in the vascular tree. Once and aneurysm is diagnosed, treatment may be needed, depending on the size of the aneurysm. Ruptured aneurysms require emergency surgery to stop the bleeding.
Aortic Dissection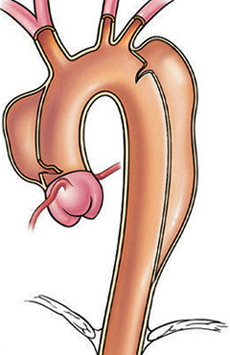 The aorta has many layers. Aortic dissection is a tear that develops in the inner layer of the aorta, causing blood to flow between the layers. The layers then separate, interrupting the blood flow and possibly causing the arterial wall to burst. Aortic dissection can be a life-threatening emergency, in some situations requiring emergency surgery to repair or replace the damaged segment of the aorta.
Cleveland Clinic is a non-profit academic medical center. Advertising on our site helps support our mission. We do not endorse non-Cleveland Clinic products or services. Policy