Angiography
Document outlines what to expect before, during and after an angiography test.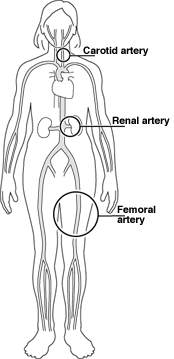 What is an angiogram?
An angiogram is a procedure that uses X-ray contrast to look at the blood vessels (arteries or veins) in your body.
Why do we do an angiogram?
When blood vessels are blocked, damaged or abnormal in any way, chest pain, heart attack, stroke, or other problems may occur. Angiography helps your physician determine the source of the problem and the extent of damage to the blood vessel segments that are being examined.