Department Overview
Department Overview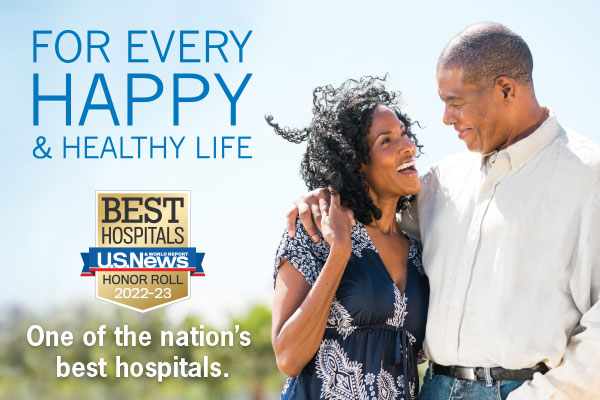 Cleveland Clinic's Plastic Surgery Residency dates back to 1979. Since that time, we have graduated residents who have all gone on to successful careers in both the private and academic worlds. Among these numbers are both department chairs and program directors. As a result of our longevity and international reputation, we have contacts throughout the country, and abroad, all willing to help our new graduates establish their place in the plastic surgery world.
Cleveland Clinic is ranked as one of the nation's top hospitals by U.S. News & World Report. Training at the Cleveland Clinic provides a variety of educational opportunities. These include, but are not limited to, a vast surgical experience derived from over 100 operating rooms on the Main Campus alone, as well as exposure to our surrounding affiliates either operating at one of several partnering institutions (Akron Children's Hospital, MetroHealth Medical Center, & the Cleveland VA), ambulatory surgical centers, or via referrals from the larger Cleveland Clinic Health System.
Additional educational opportunities involve regular cadaver dissections, weekly Plastic Surgery conferences, monthly journal clubs (routinely held at popular Cleveland restaurants) and quarterly visiting professorships. We hold workshops for injectables on a regular basis as well as workshops related to microsurgery, hand surgery, and craniofacial surgery. In 2018 our Department sponsored the annual meeting of the Ohio Valley Society of Plastic Surgeons, and we routinely send our residents to national meetings, including the American Society of Plastic Surgeons annual meeting, as well as others, to display their scholarly work.
Our expert Cleveland Clinic plastic surgeons and caregivers are committed to a learning environment that rewards a job well done with increasing responsibility and independence. With over 1,800 residents and fellows in the enterprise, our GME office has a wide array of resources available to all trainees, and at all levels.
Cleveland Clinic itself is home to many "firsts" in medicine and our department maintains that strong heritage of innovation including the original research that ultimately led to the United States' first face transplant. More recently, in 2018, Cleveland Clinic plastic surgeons performed a face transplant on the youngest patient in history, which was chronicled in National Geographic. Other current endeavors include a comprehensive cleft and craniofacial center, planning for upper extremity transplantation, and a burgeoning lymphatic reconstruction program. Past highlights in our department include the world's first laryngeal transplant and groundbreaking work in nipple sparing mastectomy for breast cancer treatment. Additionally, a large cosmetic surgery effort provides our residents with a broad and diverse opportunity in facial aesthetics and other cosmetic procedures of the breast and body.
Our worldwide reputation makes us a destination for patients, international visiting dignitaries, and physicians from all around the globe.
Academic Overview
Academic Overview
Rotations
View the rotation schedule for each year of residency.
Conference/Didactics
The Plastic Surgery Department holds bi-weekly education conferences. Conferences are topic-based, and each week a designated topic in plastic surgery is covered. Throughout the week the same topic is discussed in a different manner, thus treating 33 different topics per year. Monday conference is devoted to a faculty-directed overview of a topic and reviewing classic articles in the literature, while Wednesday conference focuses more on evaluation and management of clinical plastic surgery problems in an oral boards-style format. One resident and one staff surgeon dually prepare all presentations. Additionally, there is a monthly Morbidity & Mortality conference, monthly Journal Clubs hosted by the faculty, and visiting professors throughout the year.
Cadaver Labs
A close association between Cleveland Clinic's Department of Plastic Surgery and the Cleveland Clinic Lerner College of Medicine of Case Western Reserve University School of Medicine provides our residents with a vast number of educational and research opportunities. Amongst this is unlimited access to a state-of-the-art fresh cadaver lab in our very own campus—the only one of its kind in the world (no embalming). Our faculty conduct several cadaver dissection labs a year allowing residents an opportunity to review complex anatomy as well as to perfect dissection skills. The most popular session is our "Flap Lab". Of note, residents may request cadaveric specimens at any time, for research purposes, or to further hone their plastic surgery skills before a difficult case.
Teaching Experience
Our plastic surgery residents have opportunities to teach junior residents and medical students in the clinic, hospital and surgical settings. Additionally, Cleveland Clinic's medical school program, the Cleveland Clinic Lerner College of Medicine of Case Western Reserve University School of Medicine offers additional learning and teaching opportunities to our residents. Our residents have been involved in anatomy labs with the medical student and have the opportunity to take classes related to teaching and administration. Historically, our residents have also earned the title of Clinical Instructor of Anatomy by volunteering in the cadaver lab, performing prosections and presenting material to the students for a modest amount of time.
Resident Feedback & Evaluation
In an effort to improve the educational experience within the Residency Program, we have implemented myTIPreport as a means of providing fast and focused feedback. This has allowed our faculty and residents to more easily identify areas for improvement, with particular emphasis on operative knowledge and ability. As a result, meaningful progress towards independent practice can be monitored and supported. Thanks to a user-friendly mobile application, feedback can be elicited on-the-go. More information here: https://mytipreport.org/guides/v1/benefits-of-mytipreport.
Resident Cosmetic Clinic
Our plastic surgery resident clinic is an opportunity for senior residents to see cosmetic surgery patients independently under the direction of a faculty member. This clinic gives our residents the ability to improve upon their aesthetic surgery knowledge as well as learn the nuances of patient interaction in an aesthetic clinic setting. The residents formulate a plan, present it to the supervising attending, act as primary surgeon and are responsible for near and long term follow up of the patients. This is an opportunity to make decisions with the comfort of experienced aesthetic surgeons in consultation. Emphasis is placed on developing not only clinical and surgical skills, but also those that apply specifically to a private cosmetic practice.
Microsurgery Course
The Department of Plastic Surgery runs a busy Microsurgery training lab. Training in Microsurgery is directed to surgeons in the following specialties: plastic surgery, orthopaedic and hand surgery, as well as general surgery, neurosurgery, urology, gynecology, and otolaryngology. The courses are also directed to trainees in those specialties and researchers who seek training in practical microsurgery at either of two levels, basic course for one week, or advanced course for one week.
Microsurgery courses are held on a weekly basis throughout the year. The five-day course runs from 8 am–5 pm, Monday through Friday, excluding the weeks with holidays.
The microsurgery laboratory accommodates up to five trainees at a time. The courses utilize videotapes and direct one-on-one teaching. All surgical procedures are performed on laboratory rats. All instruments, suture material, and microscopes used are of the highest standards available. Each trainee will have access to a Zeiss operating microscope and one-on-one instruction. Residents are particularly fortunate in that rats are available to them at any time, for either research purposes, or to hone their skills before a difficult case in the coming days.
Applying
Number of residents per year: 4 ACGME accredited positions (Integrated pathway)
Program length: 6 years (Integrated pathway)
Application Process
Application Deadline: To be determined
All applications must be submitted via ERAS and must include:
Medical school transcript
Three letters of recommendation
Dean's Letter
USMLE scores
Interview dates: To be determined. In the era of COVID-19, our 2020 interviews for the 2021 matriculating class will be held virtually. However, typically we prefer to hold our traditional in-person interviews over two days, e.g., a Friday and Saturday, punctuated by a popular reception Friday evening.
For medical students interested in an elective rotation/sub-internship with our Department of Plastic Surgery, please access the VSAS and select Cleveland Clinic as an elective by searching code SURG4002C. The application fee will be waived with discount code PLAST20.
For questions please email:
Jodi Ours, Program Coordinator
Phone: 216.445.4724
Fax: 216.444.9419
Email: [email protected]
Staff
Staff
Department of Plastic Surgery Staff
Akron Children's Hospital Staff
MetroHealth Medical Center & Cleveland VA Staff
Director, Division of Plastic Surgery (MetroHealth)
Section Chief, Plastic Surgery (Cleveland VA)
Private Practice
Current Residents
Current Residents
PGY-6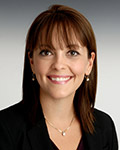 Rebecca Knackstedt, MD, PhD
Undergraduate: Denison College, B.Sc. Biology
Graduate School: Medical University of South Carolina, Ph.D. Molecular Biology
Medical School: Medical University of South Carolina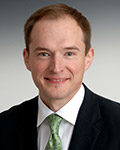 Grzegorz Kwiecien, MD
Undergraduate; Warsaw University of Technology, B.Sc. Information Technology
Medical School: Medical University of Warsaw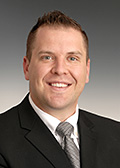 Brandon C. Specht, DO, FACOS
Major, United States Air Force
Undergraduate: Indiana University, B.Sc. Biology
Medical School: West Virginia School of Osteopathic Medicine
General Surgery (board-certified): Grandview Medical Center
PGY-5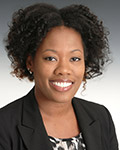 DeAsia Jacob, MD
Undergraduate: Ithaca College, B.Sc. Biochemistry
Medical School: Howard University College of Medicine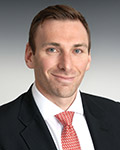 Nicholas Rex Sinclair, MD
Undergraduate: University of California Irvine, B.Sc. Evolutionary Biology & B.A. in Quantitative Economics
Medical School: University of Vermont College of Medicine
PGY-4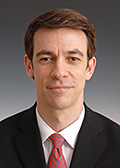 Brett Baker, MD
Undergraduate: Wake Forest University, B.Sc. Biology
Medical School: Wake Forest University School of Medicine
General Surgery: Carolinas Medical Center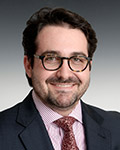 Demetrius M. Coombs, MD
Undergraduate: Westminster College, B.Sc. Biology
Medical School: Drexel University College of Medicine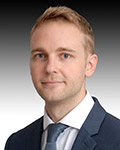 William "Tripp" Leavitt, MD
Undergraduate: Stanford University, B.Sc. Biology & B.A. Studio Art
Medical School: Boston University School of Medicine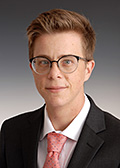 Charles "Charlie" Raymer, MD
Undergraduate: Wofford College, B.Sc. Biology & B.A. Spanish
Medical School: The Brody School of Medicine at East Carolina University
General Surgery: Maine Medical Center
PGY-3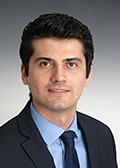 Cagri Cakmakoglu, MD, FEBOPRAS
Undergraduate: Anadolu University, B.Sc. Management of Health Institutions
Medical School: Istanbul University, Cerrahpasa Medical School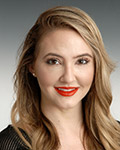 Hannah England, MD
Undergraduate: Furman University, B.Sc. Biology
Medical School: University of South Carolina School of Medicine Greenville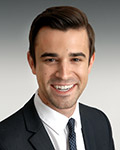 Russell Frautschi, MD
Undergraduate: University of Texas Austin, B.Sc.Health Policy & Management
Medical School: Case Western Reserve University School of Medicine
PGY-2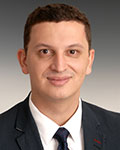 Anthony Deleonibus, MD
Undergraduate: John Carroll University, B.Sc. Chemistry
Medical School: University of Toledo College of Medicine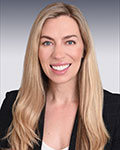 Morgan L. Fish, MD
Undergraduate: Ohio State University, B.Sc. Economics
Medical School: University of Toledo College of Medicine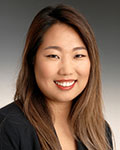 Christina "Dami" Lee, D.O.
Undergraduate: Purdue University, B.A. French Language & Literature
Graduate School: Kansas City University of Medicine & Biosciences, M.A Clinic Anatomy & Research
Medical School: Kansas City University of Medicine & Biosciences
PGY-1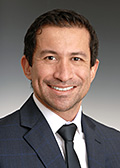 Daniel Lara, MD
Undergraduate: University of Texas M.D. Anderson Cancer Center, B.Sc. Molecular Genetic Technology
Medical School: Weill Cornell Medical College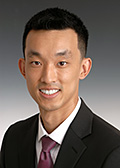 Christopher Jou, MD
Undergraduate: Johns Hopkins University, B.Sc. Neuroscience
Medical School: Stony Brook University School of Medicine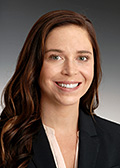 Rebecca Kelly, DO
Undergraduate: James Madison University, B.Sc. Biology
Medical School: Edward Via College of Osteopathic Medicine—Carolinas Campus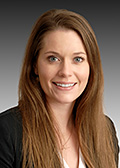 Stephanie Wythe, MD
Undergraduate: Texas A&M University, B.Sc. Biomedical Sciences
Medical School: The University of Texas Health Science Center at Houston McGovern Medical School
Alumni
Alumni
2021
Grzegorz Kwiecien
Hand Surgery Fellowship, The Mayo Clinic
Rebecca Knackstedt
Microsurgery Fellowship, The Cleveland Clinic
Brandon Specht
Private Practice/Military Service
2020
Brendan Alleyne
Aesthetic Plastic Surgery Fellowship, Dallas Plastic Surgery Institute
David Kashan
Private Practice, New York, NY
Rachel Aliotta
Hand Surgery Fellowship, University of Alabama
2019
Rafael Couto
Aesthetic Plastic Surgery Fellowship, University of Texas Southwestern Medical Center
Ritwik Grover
Aesthetic Plastic Surgery Fellowship, Beth Israel Deaconess Medical Center
2018
Paul Durand
Aesthetic Plastic Surgery Fellowship, Dallas Plastic Surgery Institute
Steven Rueda
Hand Surgery Fellowship, The Ohio State University College of Medicine
Research
Research
Basic and clinical research have been fundamental to the mission of Cleveland Clinic since its establishment in 1921.
Today, the rate of discovery in the basic sciences and clinical medicine is accelerating rapidly. Combined with ever-expanding information technology, we are able to produce new knowledge on a historically unprecedented scale. As a major center of patient care activity, research and physician education, Cleveland Clinic is well-positioned to leverage this avalanche of new knowledge for the advancement of medicine and the benefit of humanity.
Basic Science Research
At Cleveland Clinic, basic scientific research is conducted both in clinical department research labs and at the Lerner Research Institute. For this reason, many staff members hold joint appointments in a clinical department (or multiple clinical departments) and within the research institute.
The Lerner Research Institute is one of the largest private research facilities in the country. Based on the yearly amount of NIH funding awarded, the Cleveland Clinic Research Institute ranks in close company with the Salk Institute, the Whitehead Institute, the Cold Spring Harbor Laboratory, the Wistar Institute and the Fox-Chase Cancer Center.
Clinical Research
Each year thousands of patients are referred to Cleveland Clinic for leading-edge medical care and participation in clinical trials.
Cleveland Clinic's Institutional Review Board ensures the safety of all individuals participating in clinical trials. Cleveland Clinic's IRB is made up of physicians, nurses, bioethicists, attorneys, social workers and lay members, and their activities are monitored by the FDA.
Areas of major clinical research related to plastic surgery include:
Breast reconstruction, including reconstruction of partial mastectomy defects
Skin-sparing and nipple-sparing mastectomy
Minimally invasive techniques in aesthetic and reconstructive surgery
Outcome data in aesthetic facial surgery, and aesthetic and reconstructive breast surgery
Bone substitutes
Craniofacial biology including molding helmets in craniosynostosis
Peripheral nerve disorders and diabetic retinopathy
Face Transplantation
Upper Extremity Transplantation
Lymphedema and surgical reconstruction of the lymphatic system
A list of clinical trials seeking volunteers is available through the Cleveland Clinic Health Information Center. To determine if a specific clinical department is offering clinical trials, call 216.444.2200.
Cleveland Clinic's Department of Plastic Surgery is heavily invested in promoting scholarly activity amongst faculty and residents alike. While residents have no significant basic science research requirement, each resident is expected to complete one clinical research project per year, though as a result of personal initiative, many residents far surpass this expectation annually, and graduate with many publications and national presentations. The Plastic Surgery research program is directed by Bahar Bassiri Gharb, MD, PhD, whose lab focuses on research in microsurgery, limb transplantation, peripheral nerve surgery, wound healing and craniofacial biology. Dr. Bassiri is supported by three research fellows, a full-time laboratory technician, and teaching assistant. Ample opportunity for both internal and external funding exists. The research laboratory is 1800 square feet of space designated solely to the pursuit of discoveries in Plastic and Reconstructive Surgery.
For more information regarding research fellowship positions and how to apply, please refer to the Research Fellowship page.
Salary and Benefits
Salary and Benefits
Cleveland Clinic sponsors one of the nation's largest graduate medical education programs, with 108 training programs approved by the Accreditation Council for Graduate Medical Education (ACGME), along with 92 special fellowship programs. Excellent support is provided to clinical trainees through the Department of Graduate Medical Education.
Additional helpful links accessible through the GME website:
Resident Life
Resident Life
Interested in applying?
Fellowships
Fellowships
The Cleveland Clinic Department of Plastic Surgery offers fellowship training across several plastic surgery disciplines:
Microsurgery
Craniofacial surgery
Aesthetic surgery
There are also several unique opportunities for mid-level providers seeking advanced training in plastic and reconstructive surgery.
Please refer to the dedicated website for Plastic Surgery Fellowship Programs for further information.