Overview
Overview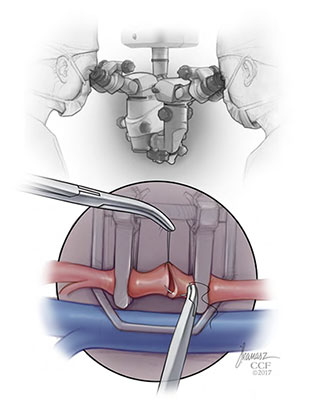 Our microsurgery training courses are appropriate for any surgeon but microsurgery is commonly utilized in the following specialties: plastic surgery, general surgery, vascular surgery, neurosurgery, urology, gynecology, ENT, orthopedic and hand surgery, veterinary medicine, and transplantation immunology. The courses are directed to trainees and researchers, who seek practical microsurgery training at either a basic or advanced level. Specialty oriented courses are also available.
Microsurgery courses are held on a weekly basis throughout the year. The five day course runs from 8:30 a.m. to 5 p.m. Monday through Friday at the discretion of the Department of Plastic Surgery. The microsurgery laboratory accommodates a maximum of two trainees at a time. The courses use video materials and direct one-on-one teaching. All surgical procedures are performed on experimental rats. All instruments, suture material, and microscopes used are of the highest standards available. Each trainee will have access to a Zeiss or Leica surgical microscope and one-on-one instruction.
Courses
Courses
Basic Microsurgery Course:
The basic course will introduce the use of a surgical microscope, micro-instruments and micro-suture and live animal models.
Course Objectives
Participants will be trained in vessel dissection, varying microsurgical techniques, arterial and venous end-to-end and end-to side anastomoses, and preparation and placement of vascular grafts.
Techniques:
Arterial Anastomoses:


End-to-End
End-to-Side
Arterial Graft

Venous Anastomoses:


End-to-End
End-to-Side
Venous Graft

Combination:


Arterial and Venous Bypasses
A-V Shunts
Advanced Microsurgery Course:
Course Objectives:
As a result of attendance, the participants will be able to raise, release and revascularize cutaneous, muscular and composite free tissue transfers; practice limb replantation.
Techniques:
Arterial Anastomoses:


End-in-End (sleeve)
Arterial Bypass
Venous Bypass
A-V Shunts


Free Tissue Transfer:


Cutaneous Flap
Muscle Flap
Rat Hind Limb Replantation
Supermicrosurgery Course
The hands-on advanced/supermicrosurgery training course is specifically designed for the applicants who seek an invaluable learning experience with profound enhancement of supermicrosurgical skills.
Course Objectives:
By attending this course, participants will promote their microsurgical skills to an ultimate higher level of supermicrosurgery. Then they will be capable of successfully handling the procedures compromising the vessels with approximately 0.5 mm diameter and less.
Techniques:
End-to-end anastomosis of the Superficial Inferior Epigastric Artery (SIEA) and Vein (SIEV)
Interpositional SIEV graft between SIEA
End-to-side anastomosis of the SIEA to SIEV (AV fistula)
SIEA bypass
Groin cutaneous free tissue flap using the epigastric vessels as the pedicle
Lymphatic vessels anastomoses
Specialty-Oriented Microsurgery Course:
This course can be tailored for individual participants with other structures of interest, such as nerves, fallopian tubes, and vas deferens. After 3 days of acquiring microsurgical skills by performing end-to-end anastomoses, trainees will then be able to practice their requested model of interest.
Course Objectives:
As a result of attending this course, participants will be able to become familiar with microsurgical techniques related to the fields of their particular specialty.
Specialties and Techniques:
Urology:

Vasovasostomy
Vasoepididymostomy

Neurosurgery:

Epineural End-to-End Nerve Anastomosis
Fascicular End-to-End Suturing
End-to-Side Nerve Repair
Conventional Nerve Grafting
Vascularized Nerve Grafting
Arterial and Venous anastomosis in the head and neck region on request

OB/GYN:

Fallopian Tube Anastomosis

ENT:

Dissection and Anastomosis of nerves and vessels in the head and neck on request
Advanced Course in Experimental Models:
This is a novel approach to introduce sophisticated experimental models as a part of microsurgical and research training. The participants of this course will have individual tutorials and presentations on requested experimental models. The validity of models for experimental design as well as pitfalls and success prerequisites will be discussed with participants on daily basis.
Available Experimental Models:
Rat Hind-Limb Replantation
Rat Hind-Limb Transplantation
Rat Cremaster Muscle Flap Preparation
Laryngeal Transplantation
Sciatic Nerve Cooptation
Free Tissue Transfer
Faculty
Faculty
Course Director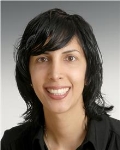 Bahar Bassiri Gharb, MD, PhD
Staff Plastic Surgeon
Director of Research
Dermatology and Plastic Surgery Institute
Course Coordinator
Varun Kopparthy, PhD
Research Associate
Department of Plastic Surgery
Phone Number: 216.444.6259
Email: Kopparv@ccf.org
Course Instructors
Mazen Al-Malak, MD
Microsurgery Research Fellow
Department of Plastic Surgery
Brian Figueroa, MD
Microsurgery Research Fellow
Department of Plastic Surgery
Jacob Lammers, DO
PGY-4 General Surgery
Microsurgery Research Fellow
Department of Plastic Surgery
Registration
Registration
Microsurgery Five Day Training Course
Course #: 020073
Registration & Course Materials Fees: $2,000
Register Online
Make checks payable in US dollars to: The Cleveland Clinic Educational Foundation
Mail to:
The Cleveland Clinic Educational Foundation
P.O. Box 931653
Cleveland, Ohio 44193-1082, USA
Cancellation Policy
If you are unable to attend or need to cancel the course, please notify the CME office immediately at 216-448-0777. A full refund will be issued if you inform the CCF two weeks prior to the course date. If you cancel after this time, a $100 cancellation fee will be deducted from your refund. Written notification of your cancellation is required in order to process your refund.
Americans with Disabilities Act
The Cleveland Clinic Foundation Center for Continuing Education fully intends to comply with the legal requirements of the Americans with Disabilities Act.
If you need assistance, please notify Varun Kopparthy at kopparv@ccf.org or 216.444.6259 at least two weeks prior to the activity.
Gallery
Gallery
Microsurgery Trainees
The trainees are presented with a certificate of attendance for the courses.
Contact Us
Contact Us
For further information about the Microsurgery Courses, call the following numbers:
Local: 216.445.8115 or 216.445.8116
Toll Free: 1.800.223.2273 ext. 58115 or 58116
Email: Varun Kopparthy: kopparv@ccf.org
Hotels
For those needing overnight accommodations, there are several hotels in the vicinity:
Cleveland Clinic InterContinental Suite Hotel
9801 Carnegie Avenue | Cleveland, Ohio 44106
216.707.4100
The Tudor Arms Hotel
10660 Carnegie Avenue | Cleveland, Ohio
216.455.1260
Marriott Key Center
127 Public Square | Cleveland, Ohio
216.696.9200
Renaissance Cleveland Hotel
24 Public Square | Cleveland, Ohio
216.696.5600
Hampton Inn
1460 E. 9th Street | Cleveland, Ohio
216.241.6600
Holiday Inn Lakeside City Center
1111 Lakeside Avenue | Cleveland, Ohio
216.241.5100
Sheraton City Centre
777 St. Clair Avenue | Cleveland, Ohio
216.771.7600