Title
Surgical Director, Melanoma & High-Risk Skin Cancer Program
Department
Plastic Surgery
Primary Location
Cleveland Clinic Main Campus
Type of Doctor
Both Adults and Children & Adolescents
Locations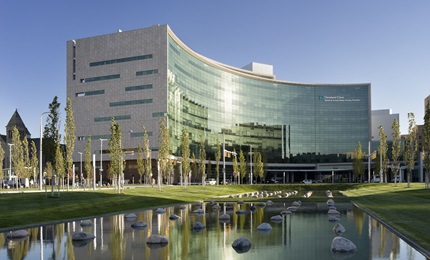 Primary Location
Appointment:

216.444.2501

Fax:

216.444.9419
Additional Locations
Specialties & Treatments
Treatment & Services
Abdominal Wall Reconstruction
Adult Ent/Otolaryngology
Adult Facial Plastic Surgery
Airway Evaluation
Airway Reconstruction
Airway Stenosis Treatment
Apoptosis
Arm Lift
Arm Reconstruction
Atherosclerosis Surgery
Blepharoplasty
Body Lift
Botulinum Toxin Administration for Hemifacial Spasm
Botulinum Toxin Injection for Dystonia
Botulinum Toxin Injections
Botulinum Toxin Injections for Cervical Dystonia
Breast Implant Exchange
Breast Lift
Breast Reduction
Brow Lift
Buttock Lift
Cancer Center
Cancer Vaccination
Cartilage Repair
Cheek Lift
Chemical Peels
Chest Wall Surgery
Chin/cheek Implants
Colorectal Cancer Research
Cosmetic Eyelid Surgery
Cosmetic Surgery
Cosmetic Surgery of the Abdomen
Cosmetic Surgery of the Body
Cosmetic Surgery of the Breast
Cosmetic Surgery of the Face
Craniofacial Reconstruction
Craniomaxillofacial Surgery
Destruction Of Skin Tags
Diep Flaps
Ear Reconstruction
Endoscopic Cosmetic Surgery
Eyelid And Oculoplastic Surgery
Facial Fracture Repair
Facial Reconstruction
Fat Injections
Hair Plugs
Hand Surgery
Head and Neck Cancer Surgery
Head And Neck Cancer Treatment
Head and neck reconstructive surgery
Hernia Surgery
High Risk Reoperation Surgery
Hyaluronic acid injections
Immunotherapy
Injectables And Fillers For Facial Rejuvenation
Jaw Reconstruction
Juvederm
Labioplasty
Laryngoscopy
Laser Hair Removal
Laser Peels
Laser Removal of Tattoos
Laser Skin Resurfacing
Laser Surgery
Laser Treatment Of Hemangiomas And Birthmarks
Lasers
Lip Enhancement
Malignant Bone Tumor Surgery
Malignant Soft Tissue Tumor Surgery
Maxillofacial Implants
Maxillofacial Prosthetics
Maxillofacial Reconstruction
Maxillofacial Surgery
Microsurgery
Microsurgery of the Hand and Arm
Microsurgical and Minimally Invasive Techniques
Microvascular Reconstruction
Microvascular Surgery
Minimally Invasive Cosmetic Surgery
Muscle Biopsy
Nasal Airway Surgery
Nasal Endoscopy
Nasal Reconstruction
Nasal Valve Surgery
Neck Lift
Neck Surgery
Nerve Biopsy
Nerve Transfers For Injury/tumor
New Cancer Treatment Technology
Non-invasive Face Lift, Brow & Neck
Non-invasive Rejuvenation
Optic Nerve Sheath Decompression Surgery
Orthopaedic Surgery
Parotidectomy
Pediatric Cranioplasty
Pediatric Facial Plastic Surgery
Pediatric Fracture Treatment
Pediatric Plastic Surgery
Pediatric Reconstructive Surgery
Peripheral Nerve Decompression/transfer
Peripheral Nerve Surgery
Perlane
Plastic Surgery
Radial Artery and Saphenous Vein Harvesting
Radiesse
Reconstructive Head And Neck Surgery
Restylane
Rhinoplasty
Salivary Gland Surgery
Scar Revisions
Scar Surgery
Sclerotherapy
Sculptra
Sentinel Lymph Node Procedures
Sentinel Node Biopsy
Septoplasty
Seroma Aspirations
Sinus Surgery
Skin Biopsies
Skin Cancer Reconstruction
Skin Care
Skin Care and Aging
Skin Care and Cosmetics
Skin Care Treatments
Skin Grafting
Skull Base Surgery
Soft Tissue Biopsy
Soft Tissue Tumor Surgery
Steroid Injections
Surgical and Non-Surgical Facial Enhancement
Surgical Treatment Of Hemangiomas And Birthmarks
Temporal Artery Biopsy
Thigh Lifts
Tracheal Resection
Tracheostomy
Trauma Reconstruction
Tumescent Liposuction
Wrinkle Fillers
View all 138 Treatment & Services +
Specialty in Diseases & Conditions
Adult Airway Reconstruction
Adult and Pediatric ENT Problems
Adult and Pediatric Facial Trauma
Aging
Aging Body
Aging or Painful Skin
Benign Bone Tumors
Benign Maxillofacial Tumors
Benign Skull Base Tumors
Benign Tumors / Masses Of The Foot
Benign Tumors Of The Head
Benign Tumors Of The Neck
Birth Defects
Birthmark
Blepharospasm
Blisters
Bone Cancer
Bone Disorders
Brachial Plexus
Breast Cancer
Breast Disease
Breast Lump
Burns
Cancer
Carcinoma of Unknown Primary
Carotid Body Tumor
Cleft Lip
Cleft Palate
Congenital Deviated Nasal Septum
Congenital Head and Neck Disease
Congenital Head And Neck Masses
Congenital Malformations
Congenital Vascular Lesions
Craniofacial Disorders
Craniosynostosis
Dentofacial Deformities
Desmoid Tumor
Eagle Syndrome
Ear Tumors
Ear, Nose and Throat Problems
Ectropion
Edema
Entropion
Epidermal Nevus Syndrome
Esophageal Cancer
Excess Skin After Weight Loss
Eyelid Tumors
Facial Aging
Facial Nerve Disorders
Facial Nerve Paralysis
Factitious Disorders
Fibrous Dysplasia
Fractures Of The Hand
Goiter and Thyroid Nodules/Tumors
Hand Related Sports Injuries
Head and Neck Cancer
Head and Neck Masses
Head and Neck Paragangliomas
Head and Neck Trauma
Head And Neck Tumors
Hemangiomas
Hemifacial Spasm
Hernias
Hidradenitis
Hoarseness
Immobile Vocal Folds
Infected Wounds
Inflammatory Tissue Injury
Jaw Fractures
Laryngeal Cancer
Laryngeal Tracheal Reconstruction
Lesions
Lip and Oral Cavity Cancer
Lipoma
Lymphedema
Malignant Head and Neck Disease
Malignant Tumors Of The Head
Malignant Tumors Of The Neck
Mastectomy Defects
Maxillofacial Deformities
McCune-Albright Syndrome
Melanoma
Merkel Cell
Mobius Syndrome
Moebius Syndrome
Moles
Musculoskeletal Pain
Musculoskeletal Sarcomas
Musculoskeletal Tumors
Nasal Cavity Cancer
Nasal Congestion
Nasal Fractures
Nasal Obstruction
Nasal Polyps
Nasal Valve Collapse
Nasal-Sinus Disease
Nasopharyngeal Cancer
Neck Injuries
Neck Mass/swelling
Nerve Compression of the Hand
Nerve Tumors
Neurofibromatosis
Neuropathy - Diabetic
Nevus
Nose Deformity
Nose Or Nasal Problems
Ocular Lymphomas
Ocular Mets
Odontogenic Cysts
Ophthalmic Tumors
Oral Pathology
Orbital Diseases
Oropharyngeal Cancer
Paraganglioma
Parotid Gland Problems
Parotid Tumors
Pediatric Birthmark
Pediatric Craniofacial Disorders
Pediatric Head And Neck Cancer
Pediatric Lesions
Pediatric Moles
Pediatric Nevus
Pediatric Salivary Gland Tumors
Pediatric Skin Tags
Pediatric Soft Tissue Sarcoma
Pediatric Tumors
Peripheral Artery Disease
Peripheral Nerve Disorders
Peripheral Nerve Injury
Pressure Ulcers
Ptosis
Rare Cancer and Blood Disease Program
Raynaud's Phenomenon
Retinal Hemangioma
Retinoblastoma
Rhabdomyosarcoma
Rheumatoid Arthritis: How to Treat
Scars
Scleroderma
Sebaceous Cysts
Septal Deviation
Septal Perforation
Sinonasal Disease
Sinonasal Mucoceles
Sinonasal Polyposis
Skin Cancer
Skin Lesions
Skin Tags
Skin Tears
Skull Base Cancer
Skull Base Lesions
Small Breast Size
Soft Tissue Injuries
Soft Tissue Masses
Soft Tissue Sarcoma
Soft Tissue Tumor Pathology
Solid Tumor Disorders
Subglottic And Tracheal Stenosis
Subglottic Stenosis
Submandibular Gland Problems
Temporal Arteritis
Thyroid Cancer
Thyroid Eye Disease
Tongue Tie
Tracheal Stenosis
Tracheoesophageal Fistula
Tumor Immunology
Ulnar Nerve Entrapment
Vasculitis
Venous Disorders
Wrinkles
View all 171 Specialties +
Insurance
Insurance
Is Cleveland Clinic Part of Your Insurance?
Review a list of accepted insurance plans for our Northeast Ohio locations or learn more about purchasing a contracted managed care plan.
View All Plans
Biography
About Brian Gastman, MD
Dr. Brian Gastman was recruited from his practice of almost six years from the University of Maryland and Johns Hopkins Schools of medicine in October 2010. Dr. Gastman completed his medical school education at the University of Michigan and then went on to train at the University of Pittsburgh for two distinct residencies in Otolaryngology and Plastic Surgery. While there he was part of a NIH funded T32 training grant, during which he honed his skills in basic research of cancer. In addition, Dr. Gastman completed fellowship training at Washington University in St. Louis, in Head and Neck surgery and microsurgery. Prior to arriving at CCF, Dr. Gastman was awarded a RO1 NIH grant which was a large basis for his laboratory specializing in tumor immunology and treatment resistance.
Currently, Dr Gastman is a double boarded Plastic Surgeon and Otolaryngologist with specific interests in the comprehensive care of soft tissue malignancies, such as melanoma, non-melanoma skin cancers, sarcomas and head and neck cancer. His additional fellowships in head and neck surgery, microsurgery and cancer research allows him to deal with these types of patients from an extirpative and reconstructive standpoint, as well as using his grasp of current non-traditional therapies and research to better council patients through these challenging pathologies. Currently Dr. Gastman has helped to institute a successful melanoma and soft tissue cancer clinic housed at the Taussig Cancer Center. At this clinic patients can be seen by not only him for extirpative and reconstructive consults, but also by medical and radiation oncologists all in the same setting. By creating such programs for patients Dr. Gastman strives to provide state of the art medicine all in the most expeditious and comprehensive fashion.
As a plastic surgeon he also specializes in complex reconstruction of the craniomaxillofacial skeleton, facial plastic surgery and is on the facial transplantation team. As an otolaryngologist, he uses his training to provide advanced treatment of nasal airway diseases as well as nasal reconstruction, e.g. rhinoplasty, and treatment of head and neck and skull base pathologies. Finally, Dr. Gastman also performs general reconstruction and cosmetic surgery of the trunk, abdomen and extremities and is an expert in non-surgical treatment of aging.

Currently, Dr. Gastman is the medical and surgical director for CCF's melanoma and high risk skin cancer program.  He oversees clinical trials, patient access and quality for this program.  On his team includes oncologists, surgeons, pathologists, radiation oncologists, dermatologists and many more specialized individuals all working in concert to give patients the best possible and most up-to-date care.  Dr. Gastman also is part of the Society of Immunotherapy of Cancer (SITC)'s Melanoma Task Force and sits on the National Comprehensive Cancer Network (NCCN)'s:Melanoma, Squamous and Basal Cell skin cancer, Merkel Cell Carcinoma and Dermatofibrosarcoma Protuberans cancer treatment guideline committees.  He is also part of the Merkel Cell Carcinoma international consortium.   Dr. Gastman is also highly involved with the NCI based Cancer Immunotherapy Trial's network (CITN), ECOG and SWOG, which helps him bring in some of the latest clinical trials to the Cleveland Clinic.
Education & Professional Highlights
Education & Professional Highlights
Appointed
2010
Education & Fellowships
Residency - University of Pittsburgh Medical Center & Children's Hospital of Pittsburgh
Plastic Surgery
Pittsburgh, PA USA
2005
Residency - UPMC School of Medicine Plastic Surgery Residency
Plastic Surgery
Pittsburgh, PA USA
2005
Fellowship - Washington University St. Louis Medical Center
Head & Neck Surgery
St. Louis, MO USA
2003
Fellowship - Washington University Hospitals
Head & Neck Surgery
St. Louis, MO USA
2003
Residency - University of Pittsburgh Medical Center & Children's Hospital of Pittsburgh
Otolaryngology
Pittsburgh, PA USA
2002
Residency - UPMC Univ. of Pittsburgh-Eye and Ear Institute
Otolaryngology
Pittsburgh, PA USA
2002
Internship - University of Pittsburgh Medical Center & Children's Hospital of Pittsburgh
General Surgery
Pittsburgh, PA USA
1997
Internship - UPMC, Univ. of Pittsburgh Medical Center
Pittsburgh, PA USA
1997
Medical Education - University of Michigan Medical School
MD
Ann Arbor, MI USA
1996
Certifications
Otolaryngology - Head and Neck Surgery
Plastic Surgery
Otolaryngology
Specialty Interests
Melanoma and other high risk skin cancers Head and neck cancer Skull base surgery
Awards & Honors
2011 and 2013 - Cleveland Clinic Innovator AwardLoan Repayment Renewal Award
2009-2010
Loan Repayment Renewal Award
NIH
2008-2009
Top Surgical Activity
Maryland General Hospital, Department of Surgery
March 30, 2007
Rising Star Award
Maryland General Hospital
March 30, 2007
Loan Repayment Award
NIH
2006-2008
Highest In-Service Score Honor
University of Pittsburgh Medical School, Division of Plastic and Reconstructive Surgery
2005
Certificate of Award, Recognition, 46th Annual Meeting
Southwestern PA Chapter of the American College of Surgeons
March 29, 2000
Certificate of Aware, Grant Selection
American Academy of Otolaryngology Foundation Resident Research Grant
AAO-HNS Annual Meeting
September 28, 1999
Resident Research Award
George C Robert A Schein Memorial Otolaryngology Alumni Day
May 14-15, 1999
First Prize, Resident Research Award
American Head and Neck Society Scientific Program
April 25, 1999
Travel Grant, Fifth Research Workshop
Biology, Prevention and Treatment of Head and Neck Cancer
August 26-30, 1998
NIH Postdoctoral Fellow Award
1997-1999
National Research Service Award
T32-CA60397-04
1997-1999
Graduated with Honors for thesis paper:
The Effects of CoQ 10 During Endotoxin Shock
University of Michigan
1991
Graduated with Distinction
University of Michigan
1991
Liaison Program Scholarly Award (to accelerate medical education to undergraduate students)
University of Michigan
1990
Class Honor Role
University of Michigan
Research & Publications
Research & Publications
See publications for Brian Gastman, MD.
(Disclaimer: This search is powered by PubMed, a service of the U.S. National Library of Medicine. PubMed is a third-party website with no affiliation with Cleveland Clinic.)
Industry Relationships
Industry Relationships
Cleveland Clinic physicians and scientists may collaborate with the pharmaceutical or medical device industries to help develop medical breakthroughs or provide medical expertise or education. Cleveland Clinic strives to make scientific advances that will benefit patient care and support outside relationships that promise public benefit. In order for the discoveries of Cleveland Clinic physicians' and scientists' laboratories and investigations to benefit the public, these discoveries must be commercialized in partnership with industry. As experts in their fields, Cleveland Clinic physicians and scientists are often sought after by industry to consult, provide expertise and education.
To assure professional and commercial integrity in such matters, Cleveland Clinic maintains a program that reviews these collaborations and, when appropriate, puts measures in place to minimize bias that may result from ties to industry. Cleveland Clinic publicly discloses the names of companies when (i) its physicians/scientists receive $5,000 or more per year (or, in rare cases, equity or stock options) for speaking and consulting, (ii) its physicians/scientists serve as a fiduciary, (iii) its physicians/scientists receive or have the right to receive royalties or (iv) its physicians/ scientists hold any equity interest for the physician's/scientist's role as inventor, discoverer, developer, founder or consultant.* In publicly disclosing this information, Cleveland Clinic tries to provide information as accurately as possible about its physicians' and scientists' connections with industry.
As of 2/16/2021, Dr. Gastman has reported the financial relationships with the companies listed below. In general, patients should feel free to contact their doctor about any of the relationships and how the relationships are overseen by Cleveland Clinic. To learn more about Cleveland Clinic's policies on collaborations with industry and innovation management, go to our Integrity in Innovation page.
Consulting and/or Speaking. Dr. Gastman receives fees of $5,000 or more per year as a paid consultant, speaker or member of an advisory committee for the following companies:
Castle Biosciences Incorporated
Quest Imaging, LLC
Iovance Biotherapeutics, Inc.
Public Health Service-Reportable Financial Conflicts of Interest. Cleveland Clinic scientists and physicians engage in basic, translational and clinical research activities, working to solve health problems, enhance patient care and improve quality of life for patients. Interactions with industry are essential to bringing the researchers' discoveries to the public, but can present the potential for conflicts of interest related to their research activities. Click here to view a listing of instances where Cleveland Clinic has identified a Public Health Service (PHS)-Reportable Financial Conflict of Interest and has put measures in place to ensure that, to the extent possible, the design, conduct and reporting of the research is free from bias.
* Cleveland Clinic physicians and scientists subscribe to the guidance presented in the PhRMA Code on Interactions with Healthcare Professionals and the AdvaMed Code of Ethics on Interactions with Health Care Professionals. As such, gifts of substantial value are generally prohibited.