At Cleveland Clinic Cancer Center, more than 700 highly skilled doctors, researchers, nurses and technicians care for thousands of patients each year. Cleveland Clinic Cancer Center unites clinicians and researchers in Taussig Cancer Institute and in Cleveland Clinic's 25 other clinical and surgical institutes, as well as cancer specialists at our regional hospitals, health centers and at Cleveland Clinic Florida.
Our cancer center provides a range of services to patients including clinical trials and internationally-recognized cancer research efforts ensuring patients have access to the latest advances in cancer treatment, as well as a range of support programs helping patients navigate the challenges associated with a cancer diagnosis. Cleveland Clinic is ranked as one of the nation's top hospitals by U.S. News & World Report.
The multidisciplinary approach used at top cancer centers like Cleveland Clinic brings the expertise of several specialists, including surgeons, pathologists, oncologists, radiation therapists, nurses, social workers and others, to bear in customizing treatment for each patient. This collaboration also means that you will get the care you need right away, rather than waiting between appointments with various specialists.
Memberships and Accreditations
Cleveland Clinic is a member of the Case Comprehensive Cancer Center (Case CCC), an NCCN and NCI-designated partnership organization supporting all cancer-related research efforts at Case Western Reserve University, University Hospitals Case Medical Center, and Cleveland Clinic. Cleveland Clinic's cancer program is accredited by the American College of Surgeons (ACoS) Commission on Cancer (CoC), with commendation in all 4 areas possible for an NCI-designated cancer center.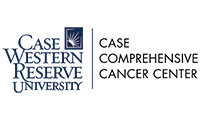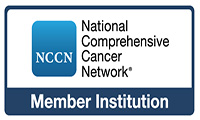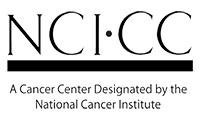 How We Care For You
Cleveland Clinic Cancer Center can help answer questions you have about cancer, schedule appointments for consultation with a physician, provide a cancer treatment plan, support you and promote your well-being during your treatment and your life beyond treatment.
Supporting You To Be Well
The life changing events that occur when you or a loved one is diagnosed with cancer are difficult and challenging. Cleveland Clinic Cancer Center offers many services and programs to help you navigate those changes and challenges while promoting your well-being.
For Patients Coming to our Main Campus in Cleveland
We know getting around downtown Cleveland can be a challenge. We hope to make it easier for you with convenient parking options, and food and pharmacy services in one location.