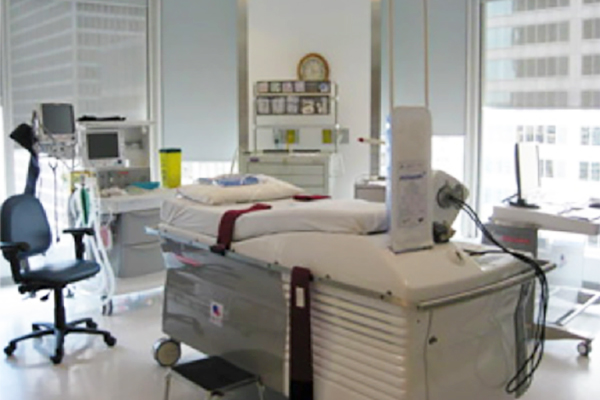 The medical office Maple Leaf HIFU, the sole provider of Ablatherm HIFU in Canada, is located at Cleveland Clinic Canada.
Maple Leaf HIFU provides one of the latest, non-invasive prostate cancer treatment options available. This outpatient procedure is a one-time treatment which is completed in two hours. Cure rates are excellent and competitive with other currently accepted forms of treatment. HIFU is associated with few side effects and has been shown to have very good outcomes.
Who Will Benefit From This Treatment?
Individuals with prostate cancer who want to avoid surgery or radiation and want to minimize the risks of incontinence and impotence.
The benefits of this treatment include:
Non-invasive, single session treatment
Destruction of the cancerous tissue with minimal effect to the surrounding organs
No radiation
Treatment can be repeated, if necessary
Other therapeutic alternatives remain an option following HIFU, if necessary
Ablatherm HIFU can be used for the treatment of local recurrences (i.e. after external beam radiotherapy)
Prostate cancer patients interested in being treated by Maple Leaf HIFU are advised to contact them at 877.370.4438 or by visiting http://www.hifu.ca/qualify-for-hifu.php.
Locations
Cleveland Clinic Canada Downtown
181 Bay Street
Brookfield Place: 30th Floor
Toronto, Ontario M5J 2T3