Your Heart & Blood Vessels
Your Heart & Blood Vessels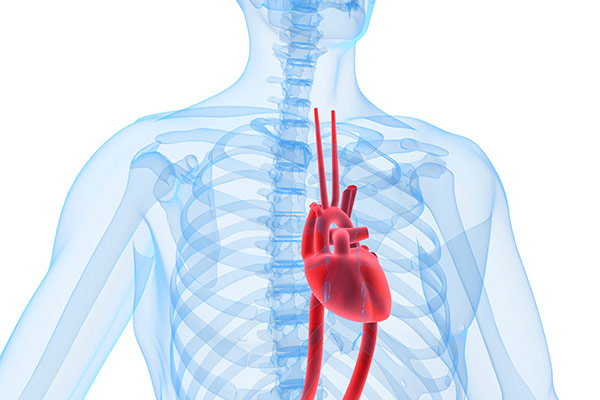 The heart is located under the rib cage, to the left of the breastbone (sternum) and between the lungs. Your heart is an amazing organ. Shaped like an upside-down pear, this fist-sized powerhouse pumps five or six quarts of blood each minute to all parts of your body.
The Heart and Blood Vessels
Large red vessel - the aorta
Large artery that carries blood from of the left ventricle to the arteries of the body
Large blue vessel - vena cava
(includes the superior and inferior vena cava)
Large vein that empties blood into the right atrium of the heart.