Overview
Overview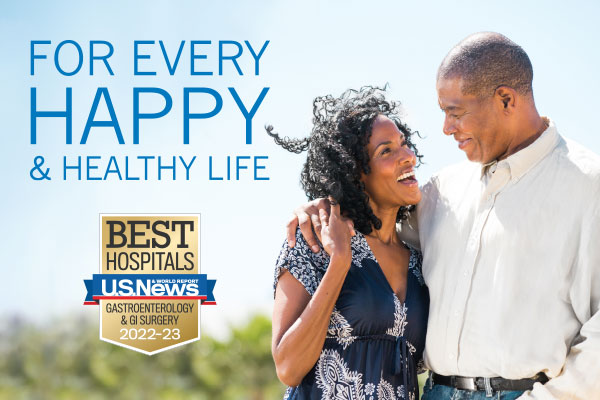 Cleveland Clinic Florida's Department of Gastroenterology, Hepatology and Nutrition diagnoses and treats patients with problems of the digestive system. Our physicians use innovative diagnostic tools and treatments such as endoscopic ultrasound with fine needle aspiration, Spyglass technology and ablative techniques for Barrett's esophagus.
Cleveland Clinic Florida ranked #1 in the Miami-Fort Lauderdale metro area and is a top hospital in Florida, according to U.S. News & World Report's "2020-21 Best Hospitals" ranking. Specialists in the medical and surgical treatment of gastrointestinal diseases work as a one team here at Cleveland Clinic Florida.
The department uses a team model of close collaboration that enables a seamless transition of care between specialties, which helps achieve positive outcomes for patients.
Treatment Outcomes
Gastroenterology is the field of medicine that diagnoses and treats of disorders and diseases of the digestive system, including the liver, stomach and intestines. Cleveland Clinic Florida gastroenterologists use advanced and innovative technologies to provide effective and compassionate care to improve the quality of life of our patients.
Treatment Guide
Services
Services
Endoscopy and pancreatic-biliary disorders
Motility Disorders
Swallowing & Esophageal Disorders, including Barrett's Esophagus
Diverticular Disease
Colorectal Cancer
Inflammatory Bowel Disease (IBD)
Anorectal Disease
Liver Disease
Staff
Staff
Find a list of our gastroenterology specialists in Florida below:
Appointments & Locations
Appointments & Locations
For more information, please call toll-free 866.293.7866. To request an appointment, please call toll-free 877.463.2010.
Locations
Resources
Resources
Instructions To Prepare For A Colonoscopy
Fact Sheets & Treatment Guides