For Doctors
For Doctors
How To Refer
Cleveland Clinic Florida offers a variety of resources to help referring physicians make the right choice for their patients.
Physician Opportunities
Join our multidisciplinary team of expert physicians as we expand our footprint across South Florida and the Treasure Coast.
DrConnect
Enhance your patient referral experience with DrConnect, a tool that improves the efficiency of your interactions with Cleveland Clinic Florida.
Consult QD
Interested in Learning From Cleveland Clinic Experts?
Consult QD — our site for physicians and healthcare professionals — provides research insights, innovations, treatment trends and more from Cleveland Clinic's leaders in clinical care and research.
Explore Consult QD
Research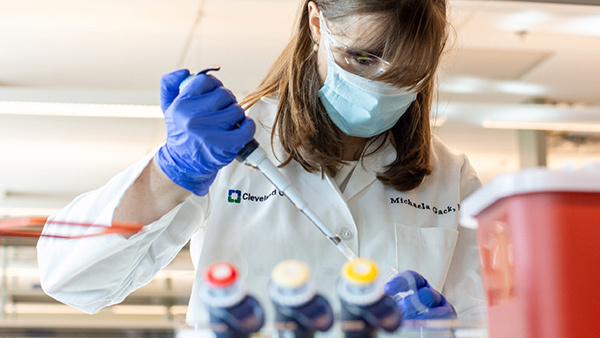 Research at Cleveland Clinic Florida
Clinical research to improve patient care has been fundamental to the mission of Cleveland Clinic Florida since its establishment.
In November 2019, Cleveland Clinic Florida opened the Florida Research and Innovation Center in Port St. Lucie, Florida. The center aims to advance innovative translational research, focused on immuno-oncology and infectious diseases, including COVID-19.
The Florida Research and Innovation Center complements and expands research underway at the Florida health system's five hospitals and the Lerner Research Institute, which is home to 190 laboratories on Cleveland Clinic's main campus in Cleveland, Ohio. The scientific teams closely collaborate, tapping into resources at both facilities to develop new treatments for patients around the globe.
"Cleveland Clinic's robust research infrastructure will be further expanded with the opening of the Florida Research and Innovation Center," said Tom Hamilton, PhD, Vice-chair of Cleveland Clinic's Lerner Research Institute. "Through team-based discovery, forward-thinking science, translational research, clinical trials and innovation, our vision is to bring together a world-class team of experts within a leading-edge research facility."
Learn more about our research
Nursing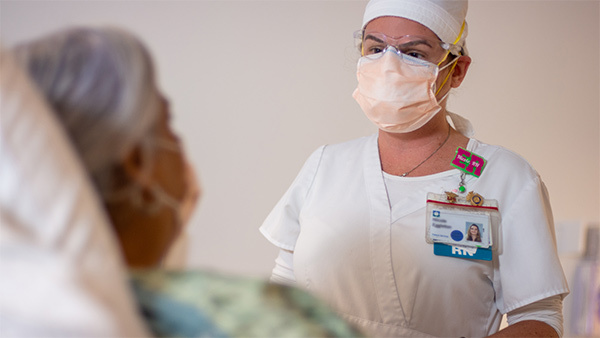 Nursing at Cleveland Clinic Florida
Nurses at our hospitals across the Florida region are committed to safe quality care and have contributed through shared governance in the annual recognition of many nursing achievements and hospital safety awards. In fact, Indian River Hospital was founded by a nurse, Garnett Radin, RN, in 1932.
At Cleveland Clinic, our nurses collaborate on multidisciplinary teams, working on solutions to best innovate, improve and advance our mission. Our culture of shared governance enables our nurses to directly influence care decisions, big and small, which impact patients in meaningful ways. Our professional practice model (PPM) also provides guidance and unifies our nursing staff on a path that aligns and integrates nursing practices with our mission, vision and values.
Cleveland Clinic nurses take pride in servicing not only their hospital and clinic-based patients, but also their local and international communities. The diversity of the nurses at Cleveland Clinic Florida is a reflection of the communities they serve and positions them to provide comprehensive, culturally sensitive care to meet patient's diverse and individualized needs.
Learn more about our nurses
Education
Learn more about South Florida's largest non-university, physician-graduate training center.