Overview
Overview
The Andrology Laboratory and Reproductive Tissue Bank at Cleveland Clinic's Glickman Urological & Kidney Institute provides specialized tests and services to evaluate male infertility and help couples who are attempting to conceive. We offer the latest medical and surgical options for the treatment of a couple with infertility including the full range of assisted reproductive techniques.
The laboratory also offers fertility preservation services to cancer patients such as:
Therapeutic semen banking
Download Our Free Treatment Guides
Men undergoing cancer treatment, including certain types of chemotherapy, radiation therapy or surgery, face the possibility of temporary or permanent damage to their fertility. Physicians know which treatments are likely to cause a problem but often cannot predict how severely a man's fertility may be affected by his cancer treatment, or for how long.
Additional services include the processing of sperm for intrauterine insemination; providing frozen (cryopreserved) donor semen for artificial insemination; and sperm cryopreservation for patients prior to chemotherapy, radiation therapy, retroperitoneal lymph node dissection or vasectomy. In addition, services to freeze ovarian tissue, as well as testicular biopsies, percutaneous sperm aspirates are also available.
Why Choose Cleveland Clinic
Our laboratory offers results using the latest, most sophisticated technology available. Our personnel include highly qualified and experienced laboratory technologists who are well trained in fertility testing. Our laboratory is certified by the Clinical Laboratory Improvement Amendments (CLIA), Department of Health and Human Services. , and since 1994 has been accredited by the College of American Pathologists in conjunction with the American Society for Reproductive Medicine.
The laboratory tests offered include a comprehensive semen analysis using a computerized system that allows for the quality of the semen to be studied through multiple exposure videomicrography. Results are then analyzed by a computerized semen analyzer.
Other tests include: direct MAR sperm antibody testing to detect antisperm antibodies in semen samples, and fructose levels. Complex tests to measure levels of seminal free radicals, antioxidant levels in seminal plasma and the extent of sperm DNA fragmentation, collectively known as semen oxidative stress profile, are also available.
For more information, view treatment guides from the Glickman Urological and Kidney Institute.
Staff
Staff
Staff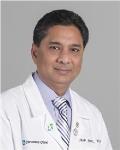 Ashok Agarwal, PhD
Director of the Clinical Andrology Laboratory and Sperm Bank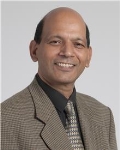 Rakesh Sharma, PhD
Assistant Technical Supervisor
Andrology Center and Reproductive Tissue Bank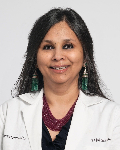 Sajal Gupta, MBBS, MS, TS (ABB)
Supervisor, Andrology Center and Reproductive Tissue Bank
Locations and Appointments
Locations and Appointments
Andrology Center at Main Campus
10681 Carnegie Ave., X11
Cleveland, Ohio 44195
Please Note
The Andrology Lab on main campus has moved to the X Building on the corner of 105th and Carnegie.
Phone: 800.223.2273 ext 48182
Lab: 216.444.8182
Email: [email protected]
Avon Andrology Lab
Avon Family Health Center
33100 Cleveland Clinic Boulevard
Avon, Ohio 44011
Phone: 800.599.7771
Lab: 440.695.4270
Therapeutic Sperm Banking
To schedule an appointment for semen analysis at the Avon Andrology Lab call toll free at 1-866-9BANKIN (866-922-6546) or 1-800-CCF-CARE (extension 4-8182) Or call direct:
216-444-8182

An appointment is required for all visits. We can generally schedule one within 24 hours. After your first visit, weekend times are available for subsequent banking. At the time you make an appointment, we will request the following information:

Name
Address
Phone Number
Date of Birth
Social Security Number (for Registration purposes)
Your Diagnosis
Reason you are requesting sperm banking
An order for sperm banking from your referring physician
Name, address and phone number of your referring physician
The starting date for chemotherapy, radiation therapy or surgery
For Medical Professionals
For Medical Professionals
Cleveland Clinic's Glickman Urological and Kidney Institute provides resources to physicians to help care for patients that attend other practices.
Research Fellowship
Who Can Apply

Recent science or medical graduates or physicians interested in conducting cutting edge bench research in the area of Andrology and reproductive medicine.
Who to Contact
Dr. Ashok Agarwal
Program Director, Research Fellowship
American Center for Reproductive Medicine
Glickman Urological & Kidney Institute
Cleveland Clinic
10681 Carnegie Avenue, X11
Cleveland, OH 44195, USA

Tel: (216) 444-9485
Fax: (216) 445-6049
E-mail: [email protected]
Research Fellowship - Application Form
Research Fellowship in Andrology and Male Infertility
Please complete and submit this application for a research fellowship in Human Reproduction and Infertility. Note that all required fields must be completed and attachments must be submitted together at the time of application. Forward any questions about the requirements or application process to the Program Director.