Overview
Overview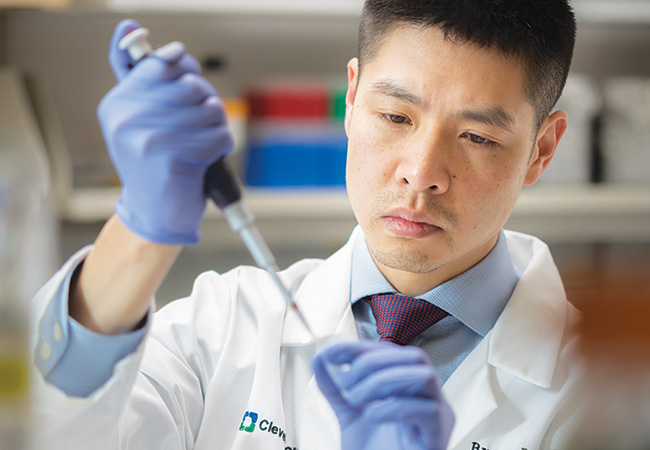 The Glickman Urological & Kidney Institute conducts a robust research program that fosters a culture of innovation and collaboration. Physicians and scientists within the institute work closely with colleagues in the Lerner Research Institute, the basic science research arm of Cleveland Clinic, pursuing laboratory-based and clinical research as well as translational research that applies laboratory findings to improve patient care.
Cleveland Clinic patients benefit from the latest treatment modalities in nephrology and urology, where scientists and clinicians working together continue to advance innovations and accelerate the process of bringing novel therapeutic agents from the laboratory to the bedside.
Research & News
Research & News
Publications & ConsultQD
Glickman Urological & Kidney Institute publications provide information about the latest developments and treatment options in nephrology and urology.
Consult QD - Urology & Nephrology. Get the latest insights and perspectives from Cleveland Clinic clinicians and researchers on innovations, research, technology, patient care and treatment.
Recent Research
Glickman Urological & Kidney Institute works in close collaboration with Cleveland Clinic Lerner Research Institute to offer clinical trials and the latest research outcomes.
Learn more about our recent research and outcomes:
Find Clinical Trials for Prostate, Kidney, Bladder and Testicular Cancer
Research Labs
Research Labs
Urology and Nephrology Research Labs
Novick Center for Clinical and Translational Research
Department of Cellular and Molecular Medicine
Genomic Medicine Laboratory
Center for Pelvic Medicine and Surgery Laboratories
Kidney Precision Medicine Center
Minimally Invasive and Robotic Research Laboratory
Center for Pelvic Medicine and Surgery Laboratories
Center of Excellence in Prostate Cancer Research
Renal Carcinoma Immunology Laboratory
Center for Reproductive Medicine
Translational Stones Laboratory
Transplant Immunology Laboratory
---
The Novick Center for Clinical and Translational Research
The center supports the research efforts of all members of the Glickman Urological & Kidney Institute. The center is headed by Daniel Shoskes, MD and John Sedor, MD. Basic research studies are predominantly focused in the areas of transplantation biology, renal epithelial cell biology, urologic oncology, andrology and bladder physiology. Renal cell carcinoma and prostate cancer are the two urologic malignancies being extensively studied. The emphasis within the Center is on translational research studies that can enhance our understanding of the pathogenesis, presentation, and management of urologic diseases. All urology residents spend a full year training in one of these research laboratories; the period of research training for postgraduate urology fellows is two or three years. Members of the Center meet monthly for research presentations. In addition, research residents meet weekly to present data and for didactic lectures on research topics such as statistics, study design, scientific writing and grantsmanship. The Novick Center for Clinical and Translational Research manages a number of clinical trials and disease-specific databases that serve as a source for clinical projects and outcomes reporting. Biostatistical support is provided through the Department of Quantitative Health Sciences Center and personnel frequently collaborate with scientists in Cleveland Clinic's Lerner Research Institute.
Department of Cellular and Molecular Medicine
This lab, headed by Byron Lee, MD, PhD, focuses on understanding the effects of chromatin modifier gene mutations in bladder cancer initiation, progression, and response to therapy.
Genomic Medicine Laboratory
Angela Ting, PhD, and her team focus on the study of epigenetic mechanisms in human diseases, focusing on prostate and colon cancer. Epigenetic gene regulation is important for both normal development and disease states. In cancers, aberrant promoter CpG island hypermethylation correlates highly with gene inactivation and can account for lack of gene expression where mutations do not exist. The lab is interested in dissecting the mechanisms of epigenetic gene silencing and understanding the functional relevance of DNA methylation in diseases.
Kidney Precision Medicine Center
The center's mission is to conduct research that improves the lives of patients with kidney diseases. By collecting and integrating detailed demographic, clinical, radiographic, histologic and molecular phenotypes, it is possible to generate better patient outcomes and quality of life and drive discovery of mechanisms, new therapeutic targets and predictive tools for CKD risk. The center is run by John Sedor, MD.
Minimally Invasive and Robotic Research Laboratory
Headed by Jihad Kaouk, MD, this lab was created in partnership with the Department of Biomedical Engineering centers on novel approaches to automating robotic surgery. The lab includes experts in the development of innovative surgical techniques and is a leader in kidney ablative therapies research.
Center for Pelvic Medicine and Surgery Laboratories
Led by Margot Damaser, PhD, this laboratory researches the causes and potential therapies for urinary incontinence and voiding dysfunction, as well as other pelvic floor disorders, with a particular focus on solutions from regenerative medicine and device development.
Center of Excellence in Prostate Cancer Research
The laboratory's research focus is on understanding the biology of abnormal prostate growth and to identify how intratumoral androgen synthesis governs androgen receptor gain-of-function in castration-resistant prostate cancer. The lab is co-directed by Nima Sharifi, MD, PhD and Eric Klein, MD.
Renal Carcinoma Immunology Laboratory
Led by Claudia Marcela Diaz-Montero, PhD, the overall goal of this laboratory research effort is to understand how renal tumors can inhibit the development of an effective anti-tumor immune response. Findings suggest that tumors secrete inflammatory factors that affect the normal production of myeloid cells by the bone marrow, resulting in the accumulation of an aberrant cell type known as MDSCs which can promote tumor growth by suppressing immune responses and promoting angiogenesis. One major, ongoing project involves defining how inflammation within tumors affects the recruitment and function of MDSCs, and includes elucidating how the products of specific cellular components of the tumor microenvironment, such as fibroblasts and endothelial cells, contribute to those processes. Additional studies focus on determining the impact of inflammation-driven accumulation of MDSCs on the response to immunotherapy against kidney cancer.
Center for Reproductive Medicine
Headed by Ashok Agarwal, PhD since 1993, the primary focus of this lab is to understand the underlying molecular mechanism associated with oxidative stress and DNA damage induced male infertility. The researchers use proteomics and bioinformatics tools to identify key proteins that can be used as biomarkers markers of male infertility such as in varicocele, infection, inflammation and idiopathic causes. An additional focus of this group is to decipher the proteomic alterations in cryopreserved spermatozoa from men diagnosed with testicular cancer and lymphoma before cancer treatment. The ultimate objective of these studies is to improve our understanding of enigmatic causes of male infertility and offer the clinicians with knowledge and strategies to identify and treat the underlying cause of the disease.
Translational Stones Laboratory
Aaron Miller, PhD, is the head of this lab which employs multi-omics and bioinformatic approaches to understand how the microbiome facilitates or inhibits urinary stone disease, using in vitro models, animal models, and clinical studies. The goal of this research program is to develop a suite of bacteriotherapies designed to inhibit recurrent episodes of urinary stone disease.
Transplant Immunology Laboratory
Headed by Robert Fairchild, PhD, this lab focuses on mechanisms of immune-mediated injury to solid organ allografts. The focus of the first laboratory is inflammatory factors directing T cells and other leukocytes into renal allografts. Current projects are investigating: 1) the expression of inflammatory genes during ischemia and reperfusion of kidneys during urology transplantation and in mouse models; 2) the expression of inflammatory genes and proteins in urine as markers indicating the presence of rejection in renal allografts; and 3) the role of adhesion molecules and chemokines in directing leukocyte infiltration into organ allografts. The second laboratory continues to focus attention on transplantation immunobiology in mouse models and translational studies of human immunology in transplant recipients. The animal studies provided new and important information on the role of memory T cells as barriers to transplant tolerance. The team additionally identified a new effector pathway for alloreactive T cells.
Patient Stories
Patient Stories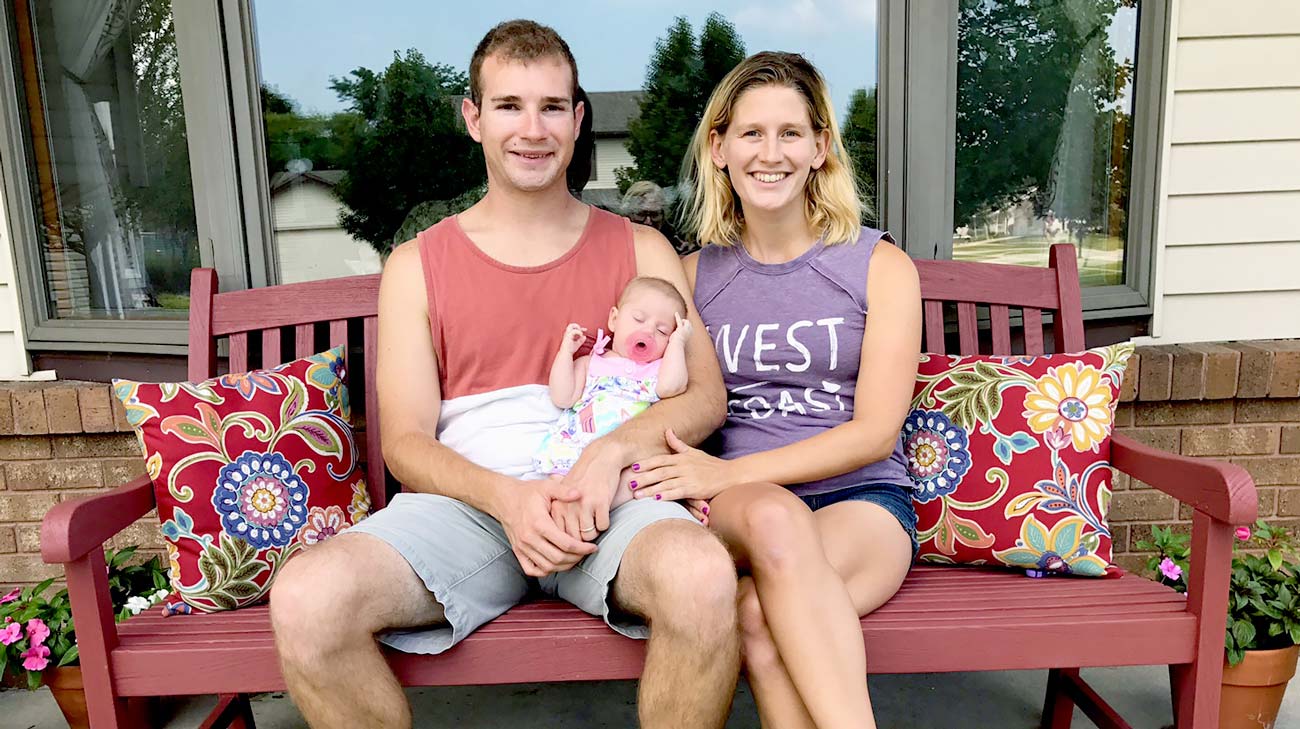 Jan 31, 2018
"I was in disbelief," recalls Jessica. "Here I was about to find out if I was having a boy or a girl, and instead I'm learning I have cancer."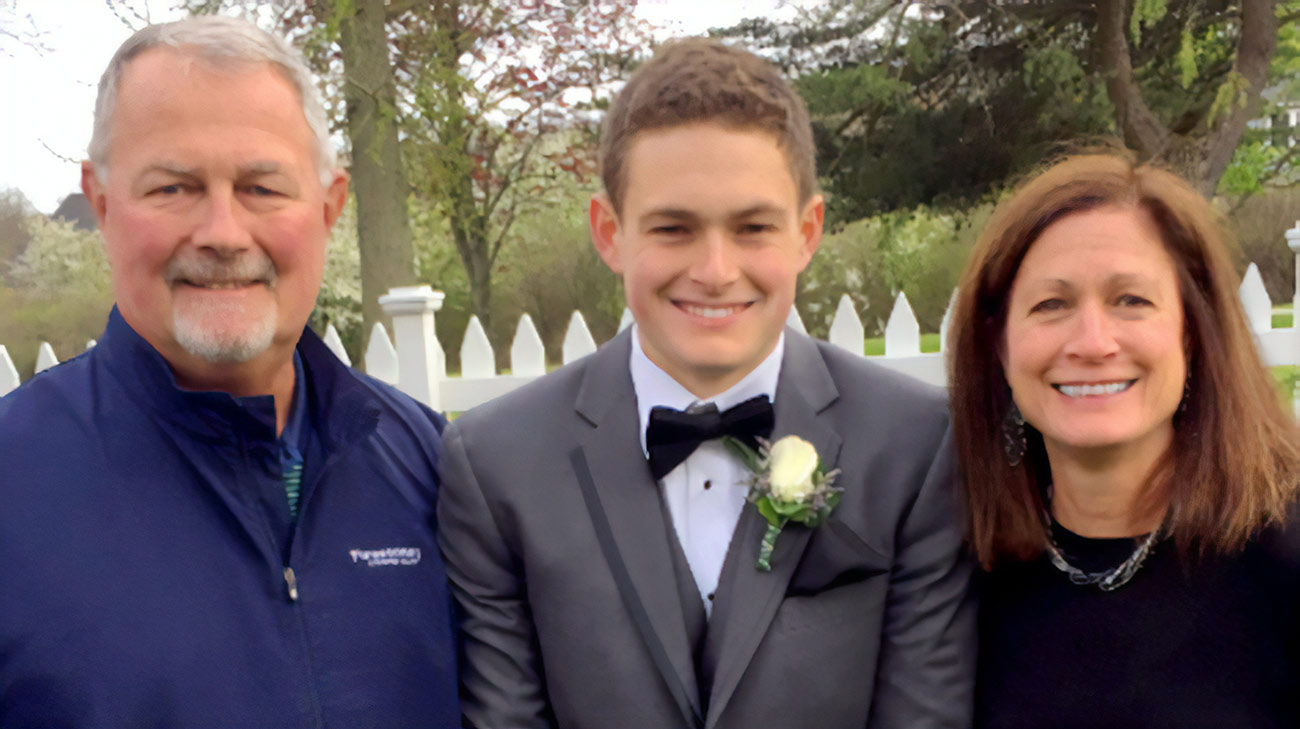 Sep 6, 2017
"I just consider myself very lucky to have gone through what I have gone through and still be able to be there for my son when he needs me most."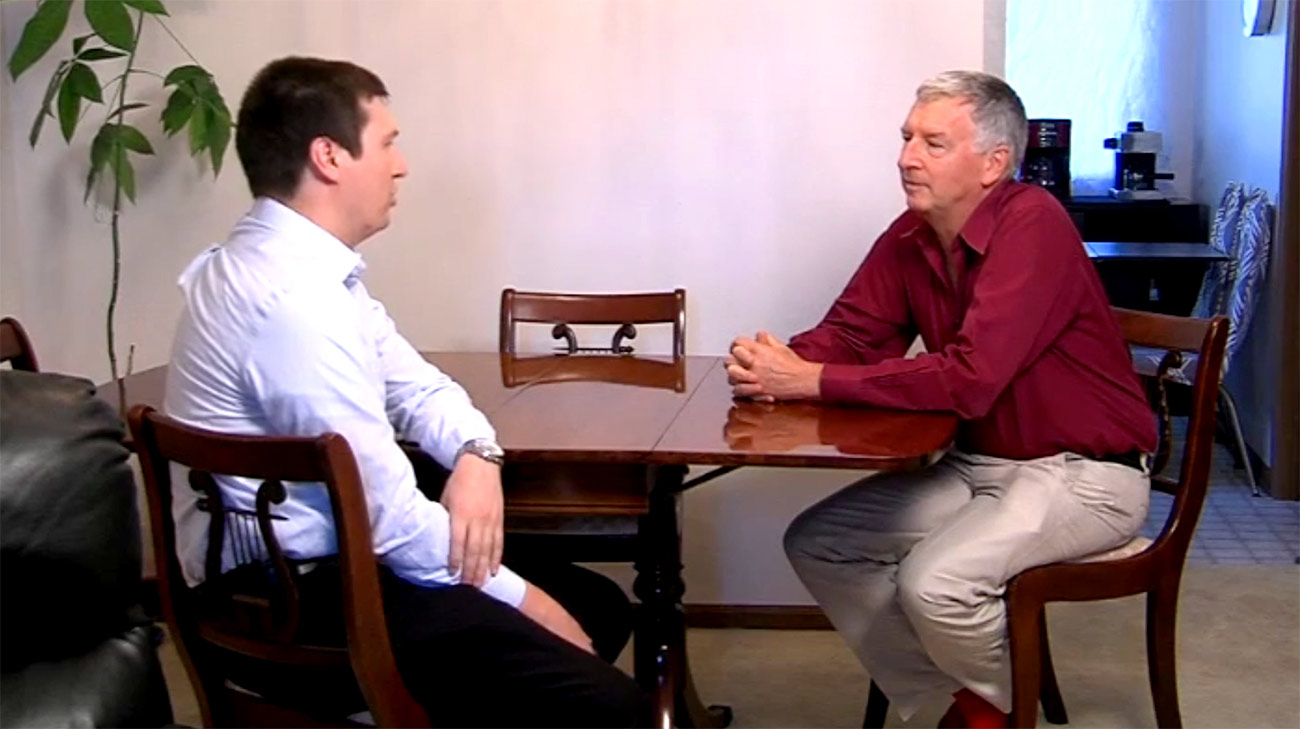 Oct 4, 2017
"When it comes to health, I think as men we like to say I'd rather not know. In my case, I needed to know in order to make the right decision for me."