Douglas Johnston, MD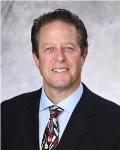 Edward Savage, MD
Wednesday, May 20, 2015 - Noon
---
Description
As one of the largest, most experienced cardiac and thoracic surgery groups in the world, our surgeons offer virtually every type of cardiac surgery. We specialize in very complex cases as well as groundbreaking surgical procedures, such as minimally invasive and robotically assisted cardiac surgery. Cardio-thoracic surgeons Dr. Douglas Johnston from the Sydell and Arnold Miller Family Heart & Vascular Institute in Cleveland and Dr. Edward Savage from Cleveland Clinic Florida answer your questions.
More Information
View more information about heart surgery
If you need more information, contact us or call the Miller Family Heart & Vascular Institute Resource & Information Nurse at 216.445.9288 or toll-free at 866.289.6911. We would be happy to help you.
View previous chat transcripts.
---
Aortic Root
iclimbrocks71: Hey there, I'm 44, 6' 5", 255 lbs. and was diagnosed with an aortic root...4.5cm through a CT scan with iodine flush...I run, hike, mountain bike, climb, soccer etc...When I found this out, the cardiologist said no more biking, running, anything and left. He had another patient to attend to...I've done my own research...What can I do and not do? How can I get a 2nd opinion here in So Cal without one of those CT scans with Iodine (bad reaction). Can I continue to be outdoors. It's my life since I recovered from drugs (meth) 15 years ago...I love the outdoors. Trail running etc....Any suggestions please? Thanks.
Douglas_Johnston,_MD: With your height and weight your aortic root size, though larger than normal, is not at the diameter where it would need to be repaired unless you have a family history of aneurysm disease or aortic problems. What I tell patients is that there is no evidence in the medical literature that patients with enlarged aortas should avoid aerobic exercise. Very heavy weightlifting and contact sports have been associated with aortic emergencies, but the kind of exercise you describe is not. In terms of imaging, you could be followed with MRI which would allow you to avoid contrast.
---
Aortic Root and Aortic Valve
tjennings: Hello, I am a female age 49. I found out a year ago I have a 4.5 cm aneurysm and I am 4' 11". I was told by a cardiologist I need to go ahead and have surgery to repair this, just wanted your thoughts on this. I also have aortic valve stenosis, so they will repair this as well.
Douglas_Johnston,_MD: If you have aortic stenosis and an ascending aneurysm these can and should generally be repaired together. Often this can be done with a minimally invasive approach.
BrokenHearted: I've been told I may have to have another open aortic valve/root surgery (initial and only one 1978). It was so horrid, I literally blocked it out. How far has that surgery advanced in 35 years and is it a less evasive surgery in 2015?
Douglas_Johnston,_MD: Surgery has advanced a lot since 1978. For redo operations, doing a smaller incision is not always the goal. Our intention is to get you the safest possible operation with a durable outcome, and get you back up and running as soon as possible. There are a number of options and your best move is to consult closely with an experienced redo surgeon.
UncleRink: Current Condition (67-year-old male, 5' 8", 190 lbs.) Moderately to severely increased left ventricular size (two earlier heart attacks, plus three stents inserted November, 2010; 30 - 35% LV ejection fraction confirmed by Cardio Catheterization Report of 11/19/2014). Dobutamine Stress Echocardiogram of 12/16/2014 concluded that the LV dysfunction improved with dobutamine, and that the aortic stenosis is not the cause of the LV dysfunction. Question: Is it worth the risk of major surgery to replace the bicuspid aortic valve (ascending thoracic 4.8cm) and also the aortic root (5.8cm at widest just beyond annulus) with the damaged left ventricle as described? I'm thinking the pain and suffering associated with the open heart surgery recovery is not worth it if the fixed valve does not alleviate the LV problem. I understand that my shortness of breath symptoms after exertion will be with me forever now, regardless of the AVR + Root work.
Douglas_Johnston,_MD: One important piece of information that would help make the decision is the current condition of the coronary arteries. If there are areas of blockage that could be bypassed at the time of the valve and root surgery this might improve your heart function. The fact that your heart function improved with dobutamine is encouraging. One other major consideration is the size of your aneurysm. 5.8 cm is a firm indication for repair.
BrokenHearted: Are there any alternatives to open heart surgery for a risk patient whose BUN levels have escalated, possible with the risk of steroids OR otherwise that does not require open chest aortic valve/root replacement?
Edward_Savage,_MD: If you need a root replacement then it can only be performed surgically. If it is just the valve then TAVR may be an option. If your renal dysfunction is mild, it may not elevate your surgical risk too much.
---
Aortic Valve
adourian: The use of a right anterior thoracotomy for isolated aortic valve replacement is still considered experimental due to poorer outcomes vs. the upper sternotomy (J procedure). There do seem to be advantages over the upper sternotomy in lower risk of infection and quicker recovery. What needs to happen to improve the outcomes of the thoracotomy to a level similar to the upper sternotomy and what are the characteristics of those patients selected by the clinic to have right anterior thoracotomies today?
Douglas_Johnston,_MD: What is clear is that there are differences in outcome depending on how the patient is connected to the heart lung machine. I use the right thoracotomy approach for most patients needing aortic valve surgery who do not have an associated aortic aneurysm. The difference in our approach to that in most published series is that we do not use the femoral artery to connect to the heart lung machine. Though we do not have long term data, using this selected approach the outcomes appear to be favorable to upper hemisternotomy with improved recovery.
kbgosselin: I have been diagnosed with aortic stenosis tri-leaflet, age 56, BSA 1.72. My last echo by 2D, color doppler showed my AVA at .9 cm2 (0.5cm/m2), mean gradient 30 mmHg, peak gradient 50 mmHg. My left ventricle ejection fraction is normal at 60-65%. The left ventricle is small and/or under filled. There is borderline concentric left ventricular hypertrophy. There are no regional wall motion abnormalities. IVS, d 1.3 cm LV, d 3.5 cm LV, s 2.6 cm LVPW 0.9 cm LA, 3.5 RWT 0.5 LV Mass (AL) 120 g LV Mass (BSA) 70 g/m2 Aortic Root, d 3.1 cm. My question is my gradients appear to be in the moderate category however my AVA is in the severe category, should I be seeing a surgeon at this point? My next appointment with my cardiologist is 10/28/15? Thank you, Kathy.
Douglas_Johnston,_MD: As a surgeon, I would never say it is a bad idea to consult with a surgeon for aortic stenosis. That said, gradients are usually more accurate than measured valve area in terms of how bad the valve is. If you are starting to experience fatigue, it might not be a bad idea to get a stress test. In many cases this will illustrate better how bad the valve is.
Stan6Musial: I have had one aortic valve surgery in Aug. 2013, I am 78 yrs. old. The valve used was a bovine 21, which was smaller than the doctor wanted to use because of calcium on valve, so I am still having problems with it. Would it be advisable to try another valve operation?
Edward_Savage,_MD: We would have to review you records to answer this question. A 21 valve should be adequate unless you are very big or doing very strenuous activity. There may other reasons for your symptoms such as diastolic dysfunction, pulmonary hypertension --- or it could be patient prosthesis mismatch (A fancy way to say the valve is too small!).
djm111053: I have a leaking aortic valve (aortic regurgitation), but have been told my heart is functioning normally after several electrocardiograms. I don't get fatigued or out of breath and have been doing everything I normally do since the diagnosis in 2010. I know surgery will be upcoming at some time. Is there a minimal invasive surgery for this valve?
Douglas_Johnston,_MD: Yes! In general for patients with aortic valve disease there are many options for minimally invasive surgery. To determine which approach is right for you will require some more imaging tests like a cardiac catheterization and a CT scan. Many of our patients have their valves repaired or replaced through a 5 cm (2 inch) incision without even cutting the breastbone.
kahuna8: I have no doubt that I need a new aortic valve; symptomatic, 50 mean gradient, 0.8 valve, male, 79 age, general health excellent, STS 2.73 - My Med. center says I need a "hard 3.00" to qualify for a TAVR not associated with a trial. Comments. Thank you.
Douglas_Johnston,_MD : If you are otherwise healthy, the risk of surgical aortic valve replacement at a valve center of excellence is well less than the predicted risk based on STS. Given the higher stroke rate with TAVR and uncertain durability at this stage I believe your medical center is making an appropriate decision.
thenjelic1: My mother is 78 and has been told she needs an aortic valve replacement. She has a neurological disorder requiring the use of a walker. What are the pros and cons of open heart surgery and the TAVR procedure? My worry is she will not be able to handle the stress and wear on her body from the open heart surgery or even the amount of time required to perform the procedure. I worry the healing process will be extremely long. Will she be able to use her walker with open heart surgery and a healing sternum?
Edward_Savage,_MD: She can but physical disability is one of the main indications for TAVR.
Reflect123: My question is about advisability of surgery before symptoms for AS. I'm a 67-year-old woman with bicuspid aortic valve. I'm 5'3", 107 lbs. In echo-cardiograms from 7/2011 to 2/2014 to 2/2015, my aortic valve areas have gone from 1.18 cm2 to 1.02 to .72. My peak velocity: 3.02 m/s to 3.08 to 3.85. Mean gradient 23.0 to 22 to 35. Regurgitation: trace to trace to none. I think I would have an "isolated" surgery, and I show only small amounts of calcification in my arteries. All chambers are "normal," with mild left ventricular hypertrophy, which wasn't noted a year ago. EF is 73%. I exercise 3 miles/hr. for 45 minutes a day with no symptoms. I have not had a stress test. My cardiologist predicts I will show symptoms in 6 to 18 months. (I've take warfarin for 15 years when, because of a TIA, the bicuspid valve was discovered.) Thank you for your advice.
Douglas_Johnston,_MD: There is now good evidence that early surgery, before overt symptoms, may be beneficial in patients with severe aortic stenosis. At present your mean gradient is just below the severe range (most cardiologists and surgeons accept a cutoff of 40 mmHg). One important question would be whether your amount of exercise has decreased or you are starting to feel fatigue. Many patients experience fatigue as the first symptom. A stress test may help to answer the question. If you have a positive stress test earlier surgery would be suggested.
Tornadoes: Can a St. Jude mechanical aortic heart valve be replaced with an animal valve without open heart surgery?
Edward_Savage,_MD: No.
AnnArbor: My wife has been diagnosed with severe aortic valve stenosis. Her recent echocardiogram shows peak velocity across the aortic valve of 4.4 m/s, mean gradient of 46 mmHg, the area 0.97 cm2, and moderate regurgitation. She is 77-years-old and is in reasonably good health overall. Her cardiologist says she should have a surgical AVR. However, she is very afraid to have the operation as her father died in his 50's after a surgical AVR. I've encouraged her to seek a transcatheter valve replacement which is much less invasive. However, the current thinking is to use TAVR only on patients who are too sick to tolerate AVR. I understand there is a somewhat higher chance of moderate to severe aortic regurgitation with TAVR but the mortality rates are comparable or better that for AVR. I would think the statistics would only improve with more experience with TAVR. My question is how and where do we find a surgeon with lots of experience with TAVR with a high success record?
Douglas_Johnston,_MD: Here at Cleveland Clinic, as with most large valve centers, we have a very large experience with TAVR. I believe the reason your wife has been suggested to have surgical valve replacement is that her projected risk of surgery is low. For the reasons you described (risk of regurgitation) as well as higher stroke rates and uncertain long-term durability, the heart team at an experienced valve center would likely recommend surgical AVR for patients who are at lower risk for surgery.
Edward_Savage,_MD: Come to Cleveland Clinic. If you can't, then ask your cardiologist. Then ask the surgeon specifically about their experience. Ask for numbers and outcomes.
m7113: Hello and thank you for your time. I have BAV and an Ascending Aortic Aneurysm, currently under yearly imaging with your wonderful staff. My root was reported as mildly enlarged. If and when I have surgery for my AAA would they determine whether to fix the root at the time of to avoid potential problems with it in the future. Could the mild enlargement just be a by-product of the AAA? I was told I was a candidate for the minimally invasive procedure which just deals with the aortic replacement and valve repair (valve has mild regurgitation, no stenosis). Would this be a much more complicated operation? Thank you again!
Douglas_Johnston,_MD: With bicuspid valve disease, unless the root is very enlarged it does not usually need to be replaced at the time of ascending aneurysm surgery and valve repair. Minimally invasive surgery is the approach of choice for most of these patients.
Greypower: If a tissue aortic valve which was originally placed by minimally invasive surgery needs to be later replaced, is another minimally invasive surgery possible, or is a full sternotomy required? Also, can a surgically implanted valve which has deteriorated years later, when the patient may be a high surgical risk, be supplemented by a percutaneous/catheter valve?
Edward_Savage,_MD: Yes and Yes, if it is a cow or pig valve.
---
Aortic Valve – TAVR
Milda: Are the risks greater with TAVAR surgery than (the so called gold standard) open heart surgery. What percent of TAVAR patients succumb to complications. I am very concerned about the recovery period with the open heart surgery. I am told I will need help---but no details. I have other disabilities such as walking with a walker. I get conflicting information. Was told open heart was a year to recover. Then told three months. Told would be on blood thinner for the rest of my life---then told it was not true. I have a bad valve but otherwise the heart is good. Told I have to walk but no one tells me if it is 10 feet or ten miles. They say I will be in rehab for three weeks but I have no idea what I will do there or how feeble I will be. I wish I knew more about what happens to me after open heart surgery. I am told the choice will be mine. I need advice.
Edward_Savage,_MD: These are complex questions. For high risk patients TAVR, if you are a candidate is probably the way to go. Where did you get this information that you are outlining? Have you spoken to a surgeon? Most patients recover within a month after open heart surgery. If you are over 60, you will not need to take blood thinner for the valve. Most patients don't have to go to rehab, though you might if you walk with a walker. Advice: Talk to a surgeon.
---
Mitral Valve
LisaFromPA: My local cardiologist has told me I will need a repair or replacement of my mitral valve. How does one determine the best time for this surgery? Are there increasing symptoms? How do I get in touch with a cardiologist at Cleveland Clinic that can best serve my needs? How do I know if everyone at Cleveland Clinic takes my health insurance? (I have Aetna Choice POS.)
Douglas_Johnston,_MD: Timing of surgery is in many ways the most important decision to make. While symptoms are a part of the decision, often there are changes in heart size or function which may indicate surgery is recommended before symptoms arise. We would be happy to help set you up with a cardiologist here and work with your insurance. Please email heartcenter@ccf.org and we will get you started.
Jmireton: What advances have been made in mitral valve replacement? I currently have a 'pig' valve installed and was wondering if there are any changes to the full open chest surgery when the time comes to replace it.
Douglas_Johnston,_MD: There are a lot of new valves in development. Fortunately, most bioprosthetic valves like the pig valve you have are very durable, but when it comes time for replacement there are a number of options including what is called "valve in valve", putting a new valve inside the old one without a large incision. Which approach is right for you should be discussed with a surgeon with a lot of experience with redo heart surgery.
JaiJune: I'm a 70-year-old female. Had my mitral replaced (porcine) 2-1/2 yrs. ago. Have since developed moderate tricuspid leak. How risky would it be to have the tricuspid repaired or replaced? At what point should this be done?
Edward_Savage,_MD: Tricuspid repair or replacement can be risky after mitral surgery. However that risk is decreased if done sooner rather than later. A moderate leak is okay. If it gets worse or you start getting symptoms it needs to be evaluated further. I often perform these via a right thoracotomy approach with great results.
Kathlen: I was recently told it was time for me to have mitral valve surgery. How long does it typically take to get an appointment at Cleveland Clinic and actually schedule the surgery?
HeartRN: Hi - we have a process to review records by surgical review. When a patient sends in records it takes about two weeks to review and then the surgeon's office will talk to the patient and schedule surgery- probably within the next couple months after the surgical review. Of course if someone needs surgery urgently - we will work with the patient to get here more quickly. Please contact us at Heart & Vascular Resource Nurse or heartcenter@ccf.org to talk to a nurse and we can talk you through the process.
Kathlen: I've been reading a lot about minimally invasive mitral valve surgery. The downside seems to be a longer time on the heart-lung machine, which scares me. I understand that the recovery period is longer with traditional open heart valve surgery, but are the long-term results better?
Edward_Savage,_MD: The long term results are similar. The mini approach may use fewer blood products and have a faster recovery.
jaketfs: I was diagnosed with moderate Barlow's disease with 3D TEE. I am in good health, run, stay active, no symptoms. My surgeon did not suggest repair, he says he thinks it will fail in a couple of years. He wants to wait and do a replacement in 5 to 15 yrs. .He says the valve cords are " stringy ". Is this the latest recommendation for this condition?
Douglas_Johnston,_MD: If your valve still has moderate regurgitation it is hard to predict how quickly it will progress. Some patients go many years with moderately regurgitant valves with little change. Most Barlow's valves are repairable with modern techniques, with replacement reserved for those valves which have calcium or severe thickening. It is important to consult with a surgeon who is comfortable with repair. Repair rates at a valve center of excellence may be over 95%, whereas in many hospitals only 50% of valves are repaired.
dricke: I am a 66-year-old male who had rheumatic fever in my early teens. It damaged my mitral valve. This did not show up until my mid 50's. Since then I have developed afib that cannot be ablated with any certainty. My question is once the cause of the condition was determined in 2006, and before the afib became a problem, why don't we do this surgery earlier rather than later. I understand any surgery has uncertainties but as my wife points out I'm not getting any younger, the afib might have been avoided, and compromises in living might not have had to happen (I have breathing trouble with hiking inclined trails and the like.) Are there studies that say wait for the problems to worsen to avoid consequences? Thank you.
Edward_Savage,_MD: We are operating on some patients with mitral valve disease at earlier times than in the past. Are you followed by a cardiologist? If not see one. If so, then seek a second opinion.
Kathlen: Everything I read tells me I should have mitral valve surgery performed by a doctor who does a high volume of surgeries with a high percentage of repairs. My local hospital has one cardiac surgeon with a good reputation, but the hospital is rated very poorly by U.S. News and World Report (9.6/100). Consumer Reports gives it an average rating for aortic valve surgery (nothing for mitral valve). Am I right to be looking at Cleveland Clinic for the best possible outcome? (58-year-old female - feel great - mitral regurgitation controlled for almost 20 years with Toprol (not feeling so great before medication) - great cardiologist - yearly checkups with echo, stress test, etc. - just told it's time to fix the valve.)
Edward_Savage,_MD: You should feel confident that you can get your valve repaired by a highly qualified surgeon at the Cleveland Clinic in Florida or Ohio. You are correct; you want to go to a surgeon with substantial experience, an ongoing mitral repair practice and proven track record of repair.
Zosspack: I am a 68-year-old male who had mitral valve repair on May 1, 2015. I am feeling great but have noticed my at rest heat rate has climbed from 70 prior to surgery to 80+ post-surgery. Is this something to be concerned about? Initially, after surgery it was as high as 95 but has decreased to 80-82.
Edward_Savage,_MD: It is early after surgery and often you can have reflex tachycardia (fast heart rate). Your doctor should make sure it is not atrial fibrillation. If it continues after one month, it may require further investigation.
macondel: I had mitral valve repair in 2001. My last echo Sept. 2014 showed left atrium mildly enlarged by A4C volume, right ventricle moderately enlarged measuring between 3.8-4.1 cm, right atrium mildly enlarged, mild aortic valve sclerosis without stenosis, moderate-to-severe aortic regurgitation with normal descending aortic flow. Also moderate mitral regurgitation. I am scheduled for another echo the end of June to see if anything has changed. What are your thoughts on CoQ10? I have started taking 200 mg per day. I started taking the CoQ 10 after my last Echo. Am I getting any benefit from taking CoQ10? Does it appear that these symptoms will result in my having to have surgery?
Douglas_Johnston,_MD: I don't think there is any evidence regarding CoQ 10 and progression of valve disease. With your severe aortic regurgitation and moderate mitral regurgitation, the question is what effect your valve lesions are having on your right ventricle. It might be beneficial to perform a left and right heart catheterization, as the timing of valve surgery would depend in part on whether your pulmonary artery pressures are going up
MareyMack: My St. Jude mitral valve last surgery was done in 1991. At that time doctor had said it had a 20 year life span. I am now approaching 24 years with this valve and the last echo a few months back produced excellent numbers - at what point do I get concerned it is failing but more importantly, how long have you experienced this valve lasting?
Edward_Savage,_MD: These valves are very durable and don't fail like pig or cow valves. If you have not had problems in 24 years you probably won't as long as you continue the warfarin.
jaketfs: Recent research on the internet seems to be suggesting lately that people who are younger, in their 60s and who are asymptomatic should get mitral valve repair early rather than wait for symptoms because surgeons are seeing that the connective tissues of the heart do better when the surgery is earlier. I am in that situation. What is your recommendation? PMVL is mildly thickened at this point.
Edward_Savage,_MD: There are clear indications for surgery in asymptomatic patients. Left ventricular dilation, atrial fibrillation, pulmonary hypertension, very large leak. Sometimes we do a stress test. In general we are operating on patients earlier in the course of the disease if we think repair is 95% assured.
---
Multiple Valve Disease
Turnagain Arm: I am a 68-year-old male. Two years ago I had a hemorrhagic stroke. A recent echo showed problems with both the mitral valve and the aortic valve. What impact will the hemorrhagic stroke have on any potential valve repair?
Douglas_Johnston,_MD: A firm answer to your question would require looking at a head CAT scan and consulting with a neurologist, but it is likely surgery can be performed safely given your stroke was more than a year ago. We often work with patients who have multiple medical problems that might impact surgery, and that is why we utilize a multidisciplinary approach with access to a wide range of specialists.
---
Types of Valve Replacement
adourian: Is there any new technology on the horizon regarding biological valves that improves longevity?
Douglas_Johnston,_MD: Every generation of biological valves has shown some improvements in longevity. We recently looked at over 12,000 patients operated at Cleveland Clinic who had a standard widely used biological valve, and even for this older generation valve durability was very good. Even patients younger than 50 had only an 11% risk of having a reoperation by 20 years. There are a number of newer valves in development which may be better, but of course we won't know the results for many years. The good news is even the current generation of valves is very good.
Rods: Why mechanical valves don´t change significantly their "design" since the 70s? I have seen so many new materials that avoid water and other technologies in industry that maybe are an answer to the "holy grail":: a valve forever with no need of anti-coagulation.
Douglas_Johnston,_MD: Since you have asked a lot of questions related to young patients with bicuspid valves, I will try to answer them together as this is an important topic. A bicuspid valve is present in about 2% of the population. Not all patients will need surgery, and some patients eventually develop aortic valve or aneurysm disease very late in life. Most commonly the valve will degenerate to the extent that it needs repair or replacement at age 50's to 70's. For regurgitation, many bicuspid valves are repairable, whereas for stenosis replacement is necessary. For patients with both valve and aneurysm disease, minimally invasive surgery is still an option. There is a lot of energy going into valve development, however tissue valves have gotten the most attention recently mostly because most patients don't want to take Coumadin. As of yet there is no good evidence that other methods of anticoagulation are as effective for mechanical valves. In our practice, knowing that biologic valve longevity is good and reoperation risks are very low, we use very few mechanical valves.
Greypower: What are the various types of tissue replacement aortic valves, what is their expected longevity and other characteristics, and which are used at Cleveland Clinic?
Douglas_Johnston,_MD: Overall most tissue valves in use have good long-term durability. Of human cadaver valves, porcine aortic valves, and bovine pericardial aortic valves, we tend to use more bovine valves for most patients as they have the best balance between ease and low risk of implantation and very good durability. In cases where the heart or aorta is very small, or in unusual cases such as infection, a homograft (human cadaver valve) may be a better choice.
---
Aortic Aneurysm – Ascending/Thoracic
iriverman: I have a 4.1 ascending thoracic aortic aneurysm that is being monitored closely. I am a 69-year-old, 6 ft., 200 lb. male in otherwise good health. I hear different reports on how much weight I can reasonably lift without further damaging the aorta. My work occasionally entails lifting furniture. Are there any guidelines available? Many thanks!
Edward_Savage,_MD: I suggest caution and no quick jerky movements to raise you blood pressure. Though your aorta is enlarged, if it has been stable for a number of years you may not have any problems. I tell my patients they can do moderately strenuous activity and weight lifting in these situations.
turtletime: I have an aneurysm in ascending aorta It is 5.2 x 5.0. My cardio doctor says to wait and watch with CT scan. Last one, Oct. 2014. Has now sent me to a Cardio surgeon. See him next week in Oshkosh, WI. I am a 72-year-old female. What is your recommendation at this time. Surgery??
Edward_Savage,_MD: You need to be evaluated by a heart surgeon. One question is do you have a tricuspid (three leaflets) or bicuspid (two leaflet) aortic valve. This will impact the threshold for surgery. Also you height relative to the size may also impact it.
turtletime: Also, would I be able to have done at your facility?
Edward_Savage,_MD: Yes.
Tornadoes: I am a 74-year-old man who has had two open heart surgeries (1992 & 2010). I had an aortic aneurism which was initially patched and the aortic valve replaced with a St. Jude aortic mechanical valve. In 2010, the patch was determined to be leaking and I went to Cleveland Clinic where Dr. Lars Svensson did 1st stage "Elephant Trunk" surgery. My mechanical heart valve was also replaced. I am now waiting until my aneurism has grown sufficiently to warrant 2nd stage "Elephant Trunk" surgery. Would you please talk a bit about the risks involved, usual length of recovery, and any other pertinent information related to this procedure. I will be returning to your clinic to have Dr. Soltesz perform the procedure. Thank you.
Douglas_Johnston,_MD: The risk for a second stage elephant trunk depends on the extent of the aneurysm. For all descending and thoracoabdominal aneurysms the risk is related to the arteries which branch off to feed the spinal cord, the liver and intestines, and the kidneys. It is important to discuss with your doctor how extensive a repair will be performed and specifically what the risk to the spinal cord is. There are a number of ways to reduce these risks but they are very dependent on the size and location of the aneurysm.
Loopridge: The following questions are regarding an ascending aortic aneurysm: 1) What is the outlook for endovascular repair? 2) What level of unsaturated fat is optimum, 0 or low amounts? 3) To monitor a 4.6 aneurysm, what time interval do you recommend for a CT or MRI?
Douglas_Johnston,_MD: Endovascular repair of the ascending aorta has been done, but at this point is a procedure which is limited to high risk patients or those in a clinical trial. For a 4.6 cm aneurysm, we would recommend an initial CT or MRI at six months and then yearly follow-up if the aneurysm is stable.
---
Aortic Aneurysm – Abdominal (AAA)
mparentice: What are the complications, if any, of performing an AAA operation (endovascular or full surgery) on a person with interstitial nephritis and idiopathic pulmonary fibrosis? Thanks.
Douglas_Johnston,_MD: We would need to know some more information to be able to answer this question. Many patients with aortic disease have other medical problems. The key question is how severe are those conditions. Here at Cleveland Clinic, we would usually consult with a nephrologist and pulmonologist as part of our multidisciplinary team to provide the best answer to your question.
---
Coronary Artery Disease
jercleclin: In 2006 a stent was inserted in one of my arteries. Six months later Cleveland Clinic performed a five graft artery by-pass. My question: What did the surgeon do with the old artery and stent? Is it still in my body, and if so, can any complications arise from this?
Douglas_Johnston,_MD: The stent and the artery it was placed in are just where they were before your surgery. Bypass is like a detour. It brings the blood around the blockage (traffic) without removing the blockage.
PantonLeslieCo: I have 95% blockage of right coronary artery (calcified). I also have thoracic aortic aneurysm at 5.3 cm in diameter. I live in FL but wish to be treated at Cleveland Clinic-Ohio. Are both these procedures doable at same time?
Edward_Savage,_MD: These can be treated at the same time but you may not yet meet the requirement for surgery for the aneurysm. This would require review of your records. We have a large experience treating these problems at Cleveland Clinic Florida in Weston, and can review your records and make recommendations.
PantonLeslieCo: Further to my question submitted a few minutes ago, is the 95% blockage of the right coronary artery likely to be contributing to the thoracic aortic aneurysm?
Edward_Savage,_MD: No.
PantonLeslieCo: Two different cardiologists have attempted to open the 95% blockage in my right coronary artery without success. Both efforts about 1-1/2 years ago - the 2nd effort with a diamond tipped drill. It is calcified. Would you recommend another attempt?
Edward_Savage,_MD: If you are symptomatic and two have failed, surgery may be indicated.
sax64: Hello Doctor! Thanks for giving me this opportunity. Now three and a half yrs. have passed after myself getting a heart attack with 90% block in the RCA. I have four stents in the same artery since July (one stent) and August (three stents) 2011. I am a 67-year-old Indian lady residing in Sweden. My recent blood reports say... Total Cholesterol 111mg/dl, HDL 37, LDL61, VLDL 13, TGL 157. BP is around 130/70.My Echocardiography says Global EF 78%. Normal systolic function. Diastolic dysfunction present (E/A=0.52). Is it something to worry? In ECG, Axis, P-wave, QRS complex all normal, T wave Upright. Report summary Normal ECG. I am a vegetarian and fish eater, very rarely I eat chicken. I walk for about 40 minutes and practice Yoga for about 45 minutes every day. I have lot of muscle pain. I have some stress that is beyond my control. But usually I sleep 7-8 hrs. without medicine. How often should I get my heart checked and what tests should be done? Please advise.
Douglas_Johnston,_MD: Since you have had a prior heart attack and have stents in place the best move would be to see a cardiologist. You will most likely be recommended to have a stress test.
jhurt25: I am a 64-year-old male that had five bypass surgeries in 1998 and have had four stents put in since. My heart doctor now tells me that I have two open arteries but three completely closed. He said he can't do anything to the closed ones because they are around the heart and it might cut them open. I was also on Ranexa until my insurance raised the price so I contacted my heart doctor and he said just take the imdur. I am really concerned about my care and as my age continues I worry more. Do you think your clinic could have some possibilities that I am not presently getting? I am tired of feeling tired and the angina.
Edward_Savage,_MD: Yes there may be options. Come see a cardiologist at Cleveland Clinic.
cheriwilczek: 83-year-old male w/ no outward symptoms; has positive ECG ischemia submaximal ETT, Myocardial perfusion SPECT images mildly abnormal, ST depression: 2 mm horizontal leads II, III, avf, V4, V5, V6, Medium size, mild severe defect mid anterior, mid anteroseptal, apical anterior, apical septal wall significant. partial rev ischemia, in the territory typical of the mid and distal LAD, Small to medium size, mild severity defect in the basal inferior wall worse at rest consistent with diaphragm. Attenuation, Small to medium size, mild severity defect in the mid inferolateral, apical inferior, apical lateral and apical wall significant. Partial revers. ischemia in territory typ. of the mid and distal LCx, LV perfusion findings abnormal, Perfusion findings consistent two vessel disease, Scan findings abnormal app and indicates intermediate risk hard cardiac events, normal wall motion. Progression known coronary artery disease. Stay on medication treatment? Surgery? Minimally invasive surgery? Success? Recovery?
Douglas_Johnston,_MD: A cardiac catheterization would be necessary to answer your question. A stress test gives an indication whether the heart may have coronary disease, the catheterization provides a roadmap to allow us to decide whether surgery is necessary and if so what exactly should be done.
---
Pericardial Disease
debbrier: Question to you about pericarditis/pericardectomy.. I was confirmed with constrictive pericarditis April 2014, went on triple therapy.. colchicine/naproxen/prednisone for 10 months. I was successful in that I have no more constriction!. I still have 6 mml thickness of my pericardium... My Sed/ ESr normal, WBC's are elevated again ab/mono. My Pericarditis is Idiopathic. Doctor wanting me to have a pericardectomy. He said it is a matter of time before I get back a high fever, etc. I am currently taking Aleve as needed. I also have option of Anakinra ...... Question.. If I have a pericardectomy and my pericarditis was viral ..... wont the virus now be able to ATTACK my NON-protected heart once a surgeon removes the pericardium???? That is my fear.... I am 53-years-old with hoshimotos and no other auto immune at this time. Was tested for several autoimmune diseases and periodic fevers as well, so far nothing! BUT elevated WBCs for 12 years...........
Edward_Savage,_MD: If you are not having symptoms of constrictive pericarditis, surgery is probably not indicated at this time. However, we would have to review your records before making a final recommendation.
---
Cardio-Oncology
rbgarden1@msn.com: Are there any vascular surgeons experienced in dealing with radiation damaged vessels to the heart? My carotid is severely damaged and I am on conservative therapy with blood thinners, but scared of having a stroke. Thanks.
Edward_Savage,_MD: Yes [Note: See our Cardio-Oncology Center staff ]
---
General Questions
sofatax: I have been told I have hard-heart muscle and diastolic dysfunction. Also I have a heart murmur since birth. That is all - no treatment or information on what I need to do next. What options should I explore?
Edward_Savage,_MD: See a cardiologist. An echocardiogram is a good start. You may need nothing done.
Kathlen: I'm scheduled for a TEE and heart catheterization this week, and I recently had an echo and stress test. If I can get a June or July appointment at CC, will I need to have these tests re-done or can you use the test results from my local cardiologist prior to performing mitral valve surgery?
Edward_Savage,_MD: We would want the results and copies of the studies to evaluate ourselves.
Kathlen: I would just like to say thank you to both doctors and everyone at CC for this opportunity. I'm feeling better about surgery already.
Edward_Savage,_MD: Our pleasure! Remember the Cleveland Clinic motto is: "Patients First"
Reviewed 05/15
This information is provided by Cleveland Clinic as a convenience service only and is not intended to replace the medical advice of your doctor or health care provider. Please consult your health care provider for advice about a specific medical condition. Please remember that this information, in the absence of a visit with a health care professional, must be considered as an educational service only and is not designed to replace a physician's independent judgment about the appropriateness or risks of a procedure for a given patient. The views and opinions expressed by an individual in this forum are not necessarily the views of the Cleveland Clinic institution or other Cleveland Clinic physicians.