Program Overview
Program Overview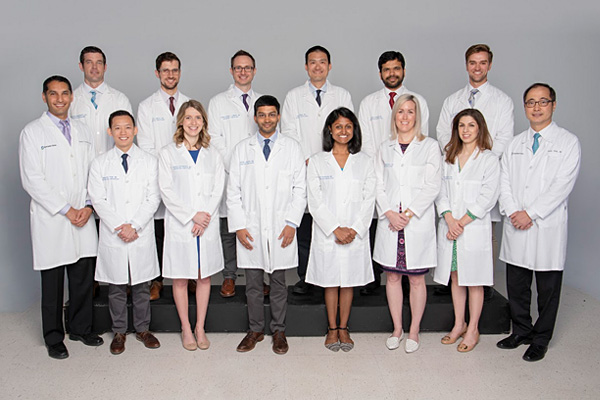 We offer a fully ACGME-accredited four year advanced training program in radiation oncology. Residents matching at our program are required to complete a separate ACGME-accredited intern year prior to beginning their radiation oncology training.
This superior academic and clinical training program is equipped with the latest radiotherapy and radiosurgery technology and designed to prepare our residents to become future leaders in the practice of radiation oncology.
Cleveland Clinic is a large tertiary care medical center. Accordingly, there is ample clinical experience for residents in training. Residents are exposed to a variety of malignancies and treatments during their training. The department has 2 CT simulators, along with 6 linear accelerators treating up to 150 patients per day.
Experience in intensity modulated radiation therapy (IMRT), Gamma Knife Radiosurgery, stereotactic body radiotherapy (lung, spine, liver, prostate), permanent prostate seed brachytherapy (~7-8 cases/week), total body irradiation, high dose rate brachytherapy, hyperthermia, radioimmunotherapy, and intraoperative radiation are an integral part of Cleveland Clinic's program.
Pediatric experience is gained throughout training and during a dedicated month rotation at St. Jude Children's Research Hospital during the PGY-4 or 5 year.
Curriculum - Radiation Oncology
PGY 2
During the PGY-2 year, new resident are immersed in introductory physics and radio-biology course work in addition to exposure to the fundamentals of radiation oncology. Areas covered include work-up, treatment planning process, delivery of radiation and follow up of patients receiving radiotherapy.
PGY 3
During the PGY-3 year, the residents are expected to improve their understanding of all aspects of radiation oncology, especially the treatment planning process, and also to develop a research interest for the following year.
PGY 4
During the PGY-4 year, residents are expected to perform clinical or basic science research for 6-9 months under the supervision of an appropriate Cleveland Clinic faculty member. The remaining time will be spent in electives such as dosimetry and community radiation oncology. One member of the PGY-4 class is selected by the faculty to serve as Chief Resident.
PGY 5
During the PGY-5 year, the level of responsibility is increased. The year is structured to consolidate clinical skills and the knowledge base acquired during the previous three years.
Teaching Conferences
Resident teaching conferences are held daily between 8 a.m. - 9 a.m. and are staffed by radiation oncology attending physicians and medical physicists. Residents are exempt from clinical duties during these times.
Morning Conference
Case presentation and discussion of a specific disease site, twice per week. Residents and staff discuss anatomy, work-up, imaging, treatment options, and field design. Residents are expected to study and a handout is distributed at the conclusion of the meeting.
Chart Rounds
A conference to discuss the set-up, planning, and techniques of radiation delivery.
Physics and Radiation Biology Lectures
Weekly interactive lectures in physics and radiation biology are given by faculty members for residents in the PGY-2 to PGY-4 years.
Journal Club
Monthly meetings to discuss recent articles in the field.
Radiation Oncology Grand Rounds
Bi-weekly lunch time educational sessions, conferences led by faculty members or residents.
Tumor Board
Regularly scheduled multidisciplinary conferences, attended by medical oncology, surgery, and radiation oncology in the areas of lung, breast, CNS, head & neck, gynecology, gastroenterology, and lymphoma.
Visiting Professor Program
At least four times per year, leaders in radiation oncology are invited to spend a day at Cleveland Clinic. Usually, the invited professor will give a lecture and then spend the morning discussing specific cases or issues in radiation oncology with residents.
Research Meetings
Resident research activity can begin early at Cleveland Clinic. Although there is a dedicated 6-9 months of research time in the PGY-4 year, many junior residents have oral or poster presentations at national meetings such as ASTRO, ASCO, RSNA, AUA, and SNO.
Cleveland Clinic allows residents to attend a meeting of their choice starting in the PGY-2 year. All residents in their PGY-3, 4, and 5 year typically attend ASTRO.
Additional funding is available within the department for residents who present research at other national meetings.
Benefits
Vacation: 15 days (3 weeks) per year + variable number of meeting days and institutional holidays
Call Schedule: Home call, one week at a time.
Book fund: An individual book fund is available for all residents to purchase texts.
Office space: Each resident has personal desk space with a computer and dual monitors.
Pagers: Cleveland Clinic has a text paging system.
Cleveland Clinic iPhone: Each resident will receive a Cleveland Clinic iPhone from start to end of your residency.
Applying
Applying
There are typically three positions available per year. Cleveland Clinic and the Radiation Oncology Program participate in the Electronic Residency Application Service (ERAS) for the application process and the National Resident Matching Program (NRMP) for the matching of residents to programs.
The internship year is no longer incorporated into the residency program at CCF. Therefore, applicants who match at Cleveland Clinic for radiation oncology residency must complete a separate intern year in an ACGME-accredited program.
Interviews
Applications will be reviewed upon completion and selected candidates will be invited for interviews. Candidates selected for interviews will be notified in November and interviews will typically occur on Mondays in January. The interview schedule begins with an informal evening with the residents at a local restaurant. This is an opportunity for the applicants to get to know the residents and ask questions.
Each candidate is provided with an individualized timetable for their interview day (typically Monday). For all candidates, this includes a program overview over breakfast with the program director at approximately 7:30 am, morning conference beginning at 8 a.m., after which applicants interview with various members of the department. Each candidate will meet with 6-9 faculty members on interview day, including the Chairman, the Program Director, and the Chief Medical Physicist. Interviewees are also given an opportunity to spend some time in the clinic. Prior to completing their final interviews, applicants have another chance to get to know the residents during the informal interview day lunch. The day typically concludes around 2 p.m., although schedules may vary.
Note
Cleveland Clinic subsidizes a proportion of accommodation fees.
Elective Medical Student Rotations
Fourth year medical students interested in an elective rotation in the Department of Radiation Oncology should contact Amanda Campbell regarding availability at campbea7@ccf.org or by phone at 216.445.4379.
Further information about medical student elective rotations at Cleveland Clinic, including requirements, eligibility and the application form can be viewed at the Cleveland Clinic Medical Student Elective Website.
Students who perform electives at Cleveland Clinic are often expected to function as independent residents. Responsibilities include evaluation of patients, dictation, and presentation of a morning conference. Both research and clinical electives are available.
Contact Information
You may obtain additional information about the Radiation Oncology Residency Program by contacting:
Amanda Campbell
Department of Radiation Oncology
Cleveland Clinic
9500 Euclid Avenue CA-50
Cleveland, OH 44195
Phone: 216.445.4379
Email: campbea7@ccf.org
Current Residents
Current Residents
PGY-5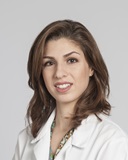 Shireen Parsai, MD
Hometown: Toledo, OH
Medical School: University of Toledo College of Medicine
Hobbies: Music, biking, any new adventure.
Why did you choose Cleveland Clinic? The faculty/staff are leaders in the field of radiation oncology with busy schedules balancing clinic and academic duties; yet, always are generous with their time focusing on patient care and on resident education. The humility of the physicians is exemplary. Expectations are high, the program is rigorous; but in this way, I am confident in my training. My co-residents have a team mentality and are supportive of each other.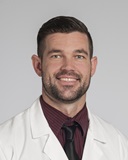 Jonathan Sharrett, DO
Hometown: Kingsport, TN
Medical School: The Edward Via College of Osteopathic Medicine
Hobbies: Outdoor activities, crossfit, yoga, watching motivational speeches and most sports, live music.
Why did you choose Cleveland Clinic? I chose the Cleveland Clinic because of the camaraderie and family environment that reminded me of being in the military. Furthermore, the enthusiasm and dedication of the program to becoming the best and desire to help me become my best, in conjunction with the opportunity to train with some of the best minds in the world and practice cutting edge medicine made me feel that this was the best place and "fit" for me. Being a "witness" to Lebron is just bonus points!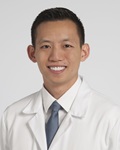 Martin Tom, MD
Hometown: Dallas, TX
Medical School: University of Texas Medical Branch
Hobbies: Hiking, live music, basketball, football, snowboarding, giving Jonathan workout tips.
Why did you choose Cleveland Clinic? Multiple factors led me to choose Cleveland Clinic, but the most important aspect was the program's emphasis and investment in resident development. The entire department, from junior residents to senior faculty, all seemed genuinely interested in my growth as a radiation oncologist. Additionally, despite the high expectations, the department fosters a culture of collegiality and camaraderie that felt unique among residencies. The program is extremely well rounded with a vast array of resources, including extensive opportunity for research and learning from world experts. The city of Cleveland also offers a truly impressive collection of events, restaurants, breweries, outdoor activities, sports, and music.
---
PGY-4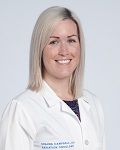 Shauna Campbell, DO (Chief Resident)
Hometown: Amherstburg, Ont
Medical School: Chicago College of Osteopathic Medicine
Hobbies: Golfing, home improvement projects, skiing
Why did you choose Cleveland Clinic? After rotating here as a medical student, I knew CCF was the best place to do my training. This department is like a family that all look out for each other while inspiring trainees to achieve their utmost potential.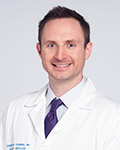 Christopher Fleming, MD
Hometown: Sacramento, CA
Medical School: State University of New York, Downstate
Hobbies: Golfing, skiing, basketball, watching and reading everything about the Sacramento Kings
Why did you choose Cleveland Clinic? I think the program stands out most for its emphasis on the resident education. It is a rigorous program, expectations are high, and we are constantly challenged to be better radiation oncologists. But, just as importantly, the program is extremely supportive of its residents, so while they continually challenge us to be better, the faculty also provides us the tools to succeed. We have a terrific group of attendings and residents; everyone is friendly, supportive, and we often see each other outside of work.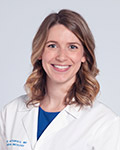 Sarah Sittenfeld, MD
Hometown: St. Louis, MO
Medical School: University of Cincinnati
Hobbies: Baking, entertaining, hiking, hanging out with my dog
Why did you choose Cleveland Clinic? I liked that it was a busy institution with a lot of active research opportunities, structured teaching, and a diverse population of patients. Everyone in the department was so friendly and genuinely happy with their colleagues and it seemed like such a positive and nurturing department that would be perfect to develop my skills as a radiation oncologist.
---
PGY-3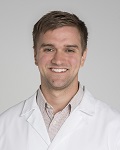 James Broughman, MD
Hometown: Charlotte, NC
Medical School: UNC
Hobbies: Soccer, fantasy/sci-fi novels, disc golf, guitar, traveling
Why did you choose Cleveland Clinic? I chose Cleveland Clinic in order to become the best oncologist I can be. Although I didn't rotate here as a medical student, I could immediately tell this program was special on my interview day. The staff are genuinely good people and care deeply for this program. There is a strong emphasis on the Socratic teaching method, but it's done in a very benevolent way and is great preparation for boards. Cleveland is a great place to live and has many of the amenities of bigger cities without the high cost-of-living.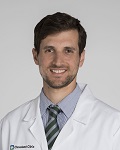 Timothy Smile, MD
Hometown: Cincinnati, OH
Medical School: Northeast Ohio Medical University
Hobbies: Piano, skiing, golf, woodworking, novels, racquet sports, spending time with my wife and boys, developing my dad-humor.
Why did you choose Cleveland Clinic? I was drawn to CCF because I love the personality and culture of the department. The faculty think and ask questions in ways that stimulate innovative research, foster excitement about learning, and motivate perpetual improvement. The residents are happy and confident because of the robust support of the faculty, the structured educational model, and the diverse patient population. All the staff demonstrated warmth, kindness, and earnestness that made me feel right at home during my rotation as a medical student. The sum total is that the faculty, staff, and residents have created a culture of excellence and reverence in their cancer care that I hope to emulate in my training and practice of oncology.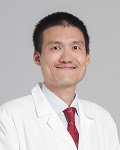 Kailin Yang, MD, PhD
Hometown: Nanjing, China
Medical School: Cleveland Clinic Lerner College of Medicine of Case Western Reserve University
Hobbies: Playing with my daughter (previously video games), hiking, running
Why did you choose Cleveland Clinic? I went to medical school at the Clinic, and really enjoyed my experiences here. There is a strong focus on teamwork, with a very supportive and collegial environment. I was fascinated with the rich clinical opportunities available in Cleveland Clinic. During medical school, I received tremendous support from the faculty members and residents in the department, and that was why I decided to pursue my residency training here.
---
PGY-2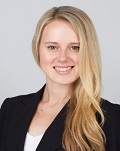 Kristine Bauer-Nilsen, MD
Hometown: Cincinnati, OH
Medical School: University of Virginia School of Medicine
Hobbies: Yoga, hiking, playing with my golden retriever
Why did you choose Cleveland Clinic? I was struck by the Cleveland Clinic's combination of a strong clinical foundation, diverse patient population, and opportunities for research. In particular, I was impressed by the institutional support and flexibility afforded to resident-generated ideas. The program's dedication to resident education was also a draw. The weekly conferences keep residents accountable, but in a supportive fashion. The residency group truly functions as a collaborative and encouraging team, with everyone genuinely interested in supporting each other. Most importantly, I chose the program due to the commitment not only to clinical excellence, but to providing the best in patient care. While there is a strong focus on using the latest technology and research to treat patients, there is an equally strong focus on the patient experience and never forgetting the human face of cancer. It was because of this that I knew I wanted to train here.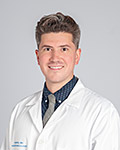 Ian Winter, MD
Hometown: Chicago, IL
Medical School: University of Illinois atChicago
Hobbies: I enjoy relaxing and spending time outside with my wonderful wife and two amazing kids. I am an avid rock climber and downhill skier, and I never pass up the opportunity to take my dog for a run on a sunny day. In my spare time, I also enjoy playing guitar and reading fantasy novels.
Why did you choose Cleveland Clinic? I chose Cleveland Clinic because of the wonderful sense of community I felt here. I was lucky enough to rotate in the department as a medical student, and I found all of the faculty and staff to be incredibly welcoming, friendly, and supportive. The program here also has a rare balance of excellent clinical training and clinical volume alongside tremendous research opportunities. It really struck me as the best, most balanced choice among a number of great options.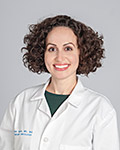 Sarah Kilic, MD
Hometown: Doha, Qatar/Clifton, NJ
Medical School: Rutgers New Jersey Medical School
Hobbies: Cooking, eating, watching Turkish soap operas, weightlifting and hanging out with my husband and daughter.
Why did you choose Cleveland Clinic? Didactics that are rigorous without ever being threatening, attendings and co-residents who genuinely care about us as human beings, and unbeatable facilities.
Resident Accomplishments
Resident Accomplishments
Recent Graduates from the Radiation Oncology Residency Program
| Former Resident | Medical School | Current Position |
| --- | --- | --- |
| Bindu Manyam Rusia, MD (2019) | Case Western Reserve University School of Medicine, Cleveland, OH | Allegheny General Hospital, Allegheny Health Network Cancer Institute |
| Aditya Juloori, MD (2019) | Baylor College of Medicine, Houston, TX | Assistant Professor, The University of Chicago, Department of Radiation Oncology |
| Ehsan Balagamwala, MD (2018) | Cleveland Clinic Lerner College of Medicine, OH | Cleveland Clinic, Fairview Hospital, OH |
| Camille Berriochoa, MD (2018) | University of Washington School of Medicine, WA | Akron General Hospital (Cleveland Clinic), OH |
| Marc Leyrer, MD (2018) | Wake Forest University School of Medicine, NC | Wake Forest Baptist Hospital, NC |
| Rupesh Kotecha, MD (2017) | Michigan State University College of Human Medicine, MI | Miami Cancer Institute, FL |
| Yvonne Pham, MD (2017) | University of California at Davis School of Medicine, CA | TRI Kansas City, MO |
| Matthew Ward, MD (2017) | Medical College of Georgia School of Medicine, GA | Southeast Radiation Oncology Group Charlotte, NC |
| Jeffrey Kittel, MD (2016) | Washington University School of Medicine, MO | Radiation Oncology Associates, Ltd. Mulwaukee, WI |
| Steven Oh, MD (2016) | Yale University School of Medicine, CT | MD Anderson Cancer Center at Cooper Camden, NJ |
| Michael Weller, MD (2016) | University of Miami LM School of Medicine, FL | Cleveland Clinic Fairview Hospital, Cleveland OH |
| Neil Woody, MD (2016) | Case Western Reserve University School of Medicine, Cleveland, OH | Cleveland Clinic Main Campus, Cleveland, OH |
| Jason Hearn, MD (2015) | Harvard Medical School Boston, MA | University of Michigan Ann Arbor, MI |
| Gaurav Marwaha, MD (2015) | University of Cincinnati College of Medicine, OH | Rush University Medical Center Chicago, IL |
| Mihir Naik, DO (2015) | Midwestern University, Chicago College of Osteopathic Medicine, IL | Cleveland Clinic Florida Weston, FL |
| Arya Kumar, MD (2014) | Case Western Reserve University School of Medicine, Cleveland, OH | University Hospitals, Cleveland, OH |
| Monica Shukla, MD (2014) | Vanderbilt University School of Medicine, Nashville, TN | Medical College of Wisconsin, Milwaukee, WI |
| Susan Guo, MD (2013) | Columbia University, New York, NC | Albuquerque, NM |
| Abigail Stockham, MD (2013) | University of Iowa, Iowa City, IA | Mayo Clinic, La Crosse, WI |
| Grant Hunter, MD (2012) | University of Virginia, Charlottesville, VA | Intermountain Healthcare, Salt Lake City, UT |
| Lawrence Sheplan, MD (2012) | University of Puerto Rico, San Juan, Puerto Rico | San Juan, Puerto Rico |
| Shlomo Koyfman, MD (2011) | Yale University, New Haven, CT | Cleveland Clinic, Cleveland, OH |
| Mohammad Khan, MD, PhD (2011) | University of Tennessee, Memphis, TN | Emory University Hospital, Atlanta, GA |
| Michael Burdick, MD (2010) | Virginia Commonwealth University, Richmond, VA | Valley Medical Oncology Consultants; Pleasanton, CA |
| Erin Murphy, MD (2010) | Case Western Reserve University, Cleveland, OH | Cleveland Clinic, Cleveland, OH |
| Andrew Vassil, MD (2010) | University of Medicine and Dentistry of New Jersey, New Brunswick, NJ | Cleveland Clinic, Cleveland, OH |
| Clifford Robinson, MD (2009) | Case Western Reserve University, Cleveland, OH | Washington University, St. Louis, MO |
| Kevin Stephans, MD (2009) | Case Western Reserve University, Cleveland, OH | Cleveland Clinic, Cleveland, OH |
| Carryn Anderson, MD (2008) | U. Texas Medical Branch, Galveston, TX | University of Iowa, Iowa City, IA |
| Rahul Tendulkar, MD (2008) | University of Michigan, Ann Arbor, MI | Cleveland Clinic, Cleveland, OH |
| Heath Mackley, MD (2007) | University of Pennsylvania, Philadelphia, PA | Penn State Hershey Medical Center, Hershey, PA |
| Justin Juliano, MD (2007) | SUNY Upstate, Syracuse, NY | Penn State Hershey Medical Center, Hershey, PA |
| Samuel Chao, MD (2006) | Case Western Reserve University, Cleveland, OH | Cleveland Clinic, Cleveland, OH |
| Vipul Thakkar, MD (2006) | University of Florida, Gainesville, FL | Southeast Radiation Oncology Group, Charlotte, NC |
| Ratna Sajja, MD (2005) | Case Western Reserve University, Cleveland, OH | Cancer Care Associates, McKinney, TX |
| Aimee Quan, MD (2005) | University of Cincinnati, Cincinnati, OH | Kaiser / Los Angeles Medical Center, Los Angeles, CA |
| Tom Carlson, MD (2004) | University of Arizona, Tucson, AZ | Wenatchee Valley Medical Center, Wenatchee, WA |
| Deepak Khuntia, MD (2004) | University of Illinois at Chicago, Chicago, IL | Varian Medical Systems, Palo Alto, CA |
| Chandrika Patel, MD (2003) | Washington University, St. Louis, MO | St. John Cancer Center, Anderson, IN |
| Mohammad El Shaikh, MD (2003) | Ain Shams University, Cairo, Egypt | Henry Ford Health System, Detroit, MI |
| Jeffrey Buchsbaum, MD, PhD. (2002) | Johns Hopkins University, Baltimore, MD | Indiana University Midwest Proton Center, Indianapolis, IN |
| Jason Seavolt, MD (2002) | Medical College of Ohio, Toledo, OH | Riverside Methodist Medical Center, Columbus, OH |
| Teresa Davies-Johns, MD (2001) | NE Ohio Univ. College of Medicine, Rootstown, OH | |
| Lav Goyal, MD (2001) | Case Western Reserve University, Cleveland, OH | Associates in Radiation Oncology, Parkland, FL |
| Mark Chidel, MD (2000) | University of Michigan, Ann Arbor, MI | Summit Radiation Oncology, Littleton, CO |
| Janice Lyons, MD (2000) | Chicago Medical School, Chicago, IL | University Hospitals Case Comprehensive Cancer Center, Cleveland, OH |
Resident Academic Activities, and Accolades in Radiation Oncology