Program Overview
Program Overview
We offer a fully ACGME-accredited four year advanced training program in radiation oncology. Residents matching at our program are required to complete a separate ACGME-accredited intern year prior to beginning their radiation oncology training.
This superior academic and clinical training program is equipped with the latest radiotherapy and radiosurgery technology and designed to prepare our residents to become future leaders in the practice of radiation oncology.
Cleveland Clinic is a large tertiary care medical center. Accordingly, there is ample clinical experience for residents in training. Residents are exposed to a variety of malignancies and treatments during their training. The department has 2 CT simulators, along with 6 linear accelerators treating up to 150 patients per day.
Experience in intensity modulated radiation therapy (IMRT), Gamma Knife Radiosurgery, stereotactic body radiotherapy (lung, spine, liver, prostate), permanent prostate seed brachytherapy (~7-8 cases/week), total body irradiation, high dose rate brachytherapy, hyperthermia, radioimmunotherapy, and intraoperative radiation are an integral part of Cleveland Clinic's program.
Residents have the opportunity to gain additional pediatric experience at St. Jude Children's Research Hospital or University of Cincinnati.
Curriculum - Radiation Oncology
PGY 2
During the PGY-2 year, new resident are immersed in introductory physics and radio-biology course work in addition to exposure to the fundamentals of radiation oncology. Areas covered include work-up, treatment planning process, delivery of radiation and follow up of patients receiving radiotherapy.
PGY 3
During the PGY-3 year, the residents are expected to improve their understanding of all aspects of radiation oncology, especially the treatment planning process, and also to develop a research interest for the following year.
PGY 4
During the PGY-4 year, residents are expected to perform clinical or basic science research for up to 10 months under the supervision of an appropriate Cleveland Clinic faculty member. One member of the PGY-4 class is selected by the faculty to serve as Chief Resident.
PGY 5
During the PGY-5 year, the level of responsibility is increased. The year is structured to consolidate clinical skills and the knowledge base acquired during the previous three years.
Teaching Conferences
Resident teaching conferences are held daily between 8 a.m. - 9 a.m. and are staffed by radiation oncology attending physicians and medical physicists. Residents are exempt from clinical duties during these times.
Morning Conference
Case presentation and discussion of a specific disease site, once per week. Residents and staff discuss anatomy, work-up, imaging, treatment options, and field design. Residents are expected to study and a handout is distributed at the conclusion of the meeting.
Chart Rounds
A conference to discuss the set-up, planning, and techniques of radiation delivery.
Physics and Radiation Biology Lectures
Weekly interactive lectures in physics and radiation biology are given by faculty members for residents in the PGY-2 to PGY-4 years.
Journal Club
Bi-monthly meetings to discuss recent articles in the field.
Tumor Board
Regularly scheduled multidisciplinary conferences attended by medical oncology, surgery, and radiation oncology in the areas of lung, breast, CNS, spine, head & neck, gynecology, genitourinary, colorectal, hepatobiliary, pancreatic, sarcoma, and lymphoma.
Visiting Professor Program
Up to four times per year, leaders in radiation oncology are invited to spend a day at Cleveland Clinic. Usually, the invited professor will give a lecture and then spend the morning discussing specific cases or issues in radiation oncology with residents.
Research Opportunities
Resident research activity can begin early at Cleveland Clinic. Although there is a dedicated up to 10 months of research time in the PGY-4 year, many junior residents have oral or poster presentations at national meetings such as ASTRO, ASCO, RSNA, AUA, and SNO.
Cleveland Clinic allows residents to attend a meeting of their choice starting in the PGY-2 year. All residents in their PGY-3, 4, and 5 year typically attend ASTRO.
Additional funding is available within the department for residents who present research at other national meetings.
Renowned cancer researcher, Timothy Chan, MD, PhD, has joined Cleveland Clinic as the Director of the new Center for Immunotherapy and Precision Immuno-Oncology, where he plans to unite researchers in multiple disciplines to advance personalized cancer care and develop novel immune system-based treatments. Residents have the opportunity to work with and learn from Dr. Chan.
Benefits
Vacation: 15 days (3 weeks) per year + variable number of meeting days and institutional holidays.
Call Schedule: Home call, one week at a time.
Book fund: An individual book fund is available for all residents to purchase texts.
Office space: Each resident has personal desk space with a laptop and dual monitors.
Cleveland Clinic iPhone: Each resident will receive a Cleveland Clinic iPhone from start to end of your residency.
Diversity & Inclusion
Discover the role diversity and inclusion plays at Cleveland Clinic and at its Graduate Medical Education program, as well as our diversity and inclusion efforts.
Learn More
Applying
Applying
There are typically three positions available per year. Cleveland Clinic and the Radiation Oncology Program participate in the Electronic Residency Application Service (ERAS) for the application process and the National Resident Matching Program (NRMP) for the matching of residents to programs.
The internship year is not incorporated into the residency program at CCF. Therefore, applicants who match at Cleveland Clinic for radiation oncology residency must complete a separate intern year in an ACGME-accredited program.
Interviews
Applications will be reviewed upon completion and selected candidates will be invited for interviews. Candidates selected for interviews will be notified in November and interviews will typically occur on Mondays in January.
Each candidate is provided with an individualized timetable for their interview day (typically Monday). For all candidates, this includes a program overview with the program director at approximately 7:30 a.m., morning conference beginning at 8 a.m., after which applicants interview with various members of the department. Each candidate will meet with 6-9 faculty members on interview day, including the Chairman, the Program Director, and the Chief Medical Physicist.
Note
Applicants interested in learning more about our training program are encouraged to contact Aylin Correa at correaa5@ccf.org or by phone at 216.445.4379. With interviews moving to the virtual format, our residents and program representatives will be available for regular office hours to answer questions about the program. If you wish to arrange a meeting, please contact Aylin.
Elective Medical Student Rotations
Fourth year medical students interested in an elective rotation in the Department of Radiation Oncology should contact Aylin Correa regarding availability at correaa5@ccf.org or by phone at 216.445.4379.
Further information about medical student elective rotations at Cleveland Clinic, including requirements, eligibility and the application form can be viewed at the Cleveland Clinic Medical Student Elective Website.
Students who perform electives at Cleveland Clinic are often expected to function as independent residents. Responsibilities include evaluation of patients, dictation, and presentation of a morning conference. Both research and clinical electives are available.
Contact Information
You may obtain additional information about the Radiation Oncology Residency Program by contacting:
Aylin Correa
Department of Radiation Oncology
Cleveland Clinic
9500 Euclid Avenue CA-50
Cleveland, OH 44195
Phone: 216.445.4379
Email: correaa5@ccf.org
Current Residents
Current Residents
PGY-5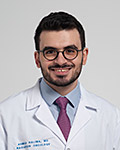 Ahmed Halima, MD
Hometown: Mansoura, Egypt
Medical School: Mansoura Faculty of Medicine
Hobbies: Soccer, swimming, horseback riding, hiking, stargazing.
Why did you choose Cleveland Clinic? When I came to Cleveland Clinic in 2017, it felt like home to me. The attendings, residents, the nurses all made me feel very welcome as a medical student. I was also amazed by the academic teaching and the research opportunities that Cleveland Clinic offers.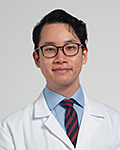 Winston Vuong, MD
Hometown: Los Angeles, CA
Medical School: University of California, Irvine
Hobbies: Baking, hiking, music, video games
Why did you choose Cleveland Clinic? CCF stood out to me as a program that is full of incredibly warm-hearted and genuine people that are invested in resident growth. From my interview day, I saw that there is a clear strong work culture that is devoted to excellence, kindness, and professional development. The program also offers a uniquely structured learning environment that I felt was compatible with my educational needs. In looking towards the future, CCF has been actively expanding its research programs and I feel that the already-vast opportunities here are only going to get better.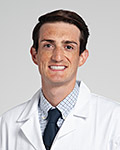 Zachary Mayo, MD
Hometown: Sioux City, Iowa
Medical School: University of Iowa
Hobbies: Outdoor activities, exercising, sports, traveling, and exploring new places
Why did you choose Cleveland Clinic? I chose Cleveland Clinic because it is a nationally recognized leader in the field of radiation oncology. At Cleveland Clinic, the emphasis on resident education and clinical training is outstanding. The faculty here strive to see residents succeed and are very supportive. Most importantly, during my interview it was obvious the resident group here is collegial and truly enjoy their residency experiences.
---
PGY-4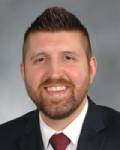 David Buchberger (Chief Resident)
Hometown: Cincinnati, Ohio
Medical School: University of Cincinnati College of Medicine
Hobbies: International travel, sports (especially basketball), yoga, music, hiking
Why did you choose Cleveland Clinic? The Cleveland Clinic's Radiation Oncology program provides an excellent scientific and clinical experience. Expert faculty, an incredibly strong educational tradition, a diverse patient population, significant research opportunities, and top-notch facilities, highlight some of this program's strengths. All of these things are enhanced by the program's very supportive and collaborative culture where residents are challenged and nurtured by leaders in the field, as well as each other. It is a great place to grow and learn.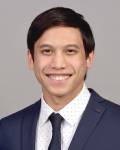 Cole Billena, MD
Hometown: Bronx, NY
Medical School: Northeast Ohio Medical University
Hobbies: Dancing (Salsa/Bachata), weightlifting, swimming, and board games
Why did you choose Cleveland Clinic? I chose the Cleveland Clinic for its diverse strengths which together form the facets of an excellent training program. Not only are broad institutional opportunities available through multiple PIs within the program as well as through the exciting Center for Immunotherapy and Precision Immuno-Oncology, but the program is also clinically rigorous through didactics and conferences which will instill confidence in our clinical competencies by the time we need to practice independently. Yet, the main draw for me was the incredibly supportive faculty who make it clear that their primary objectives are our individualized professional growth and personal well-being, which in turn is reflected in the happiness, kindness, and camaraderie among the residents.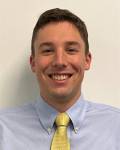 Sean Parker, MD
Hometown: Princeton
Medical School: West Virginia University
Hobbies: Golf, fly-fishing, cooking (but mostly eating), evolving Cleveland sports fan
Why did you choose Cleveland Clinic? The main driver for me choosing CCF was the emphasis from both faculty and fellow residents on structured resident learning and clinical training. Together they cultivate a nurturing, friendly, and collaborative training environment that I felt would help me best hone my skills as a radiation oncologist. Furthermore, the program also offers access to great facilities, research opportunities, a diverse patient population, and an overarching focus on optimizing patient care. I also found Cleveland as a city enticing as it offers many of the amenities of bigger cities all within the bounds of a resident budget.
---
PGY-3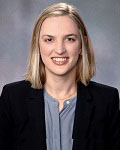 Jenna Kocsis, MD
Hometown: Bethlehem, PA
Medical School: Drexel University College of Medicine
Hobbies: Watching and playing sports- huge Philly sports fan! Watching TV, eating and trying new foods, puzzles.
Why did you choose Cleveland Clinic? I chose the Cleveland Clinic because I knew it was a program where I would gain a tremendous amount of clinical knowledge, a program that would support and push me in pursuit of my goals, and a program that honored its values and felt like a family.

Erik Davies, MD
Hometown: Charlotte, NC
Medical School: University of North Carolina
Hobbies: Tennis, any outdoor activity, Peloton (yes, it is a hobby, no, it is not a cult), reading
Why did you choose Cleveland Clinic? Choosing Cleveland Clinic was so easy. I'm a former high school teacher, and I could tell that resident education was at the heart of the Department's mission. The didactics I watched on interview day were an engaged back-and-forth between residents and the faculty members that felt at once rigorous and friendly. The residents, faculty members, and the rest of the staff were really collegial, too, so I knew I would enjoy showing up to work. The program is clearly committed to professional development, so I knew I could grow into the sort of oncologist I would want to treat my own family.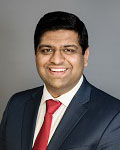 Anirudh Bommireddy, MD
Hometown: Pleasanton, CA
Medical School: Saint Louis University School of Medicine
Hobbies: Tennis, dance, baking, travel, board games, watching TV
Why did you choose Cleveland Clinic? I chose CCF because I thought it was one of the most well rounded programs I encountered while interviewing and a perfect fit for me. All of the faculty and residents that I met on interview day were so enthusiastic about teaching and seemed genuinely excited to work at such a fantastic institution. I am confident that I am going to receive the best training possible given the volume and diversity of the patient population, ample research opportunities, and distinct emphasis on education within the residency program. After completing my intern year at CCF as well, as a California native I have even grown to love the city of Cleveland and everything it has to offer!
---
PGY-2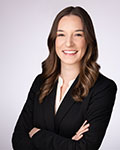 Katherine Amarell, MD
Hometown: Simsbury, CT
Medical School: Georgetown University School of Medicine
Hobbies: Running, cooking, coffee, painting
Why did you choose Cleveland Clinic? I chose this program because of the amazing people! I remember rotating with the department back in medical school and finding some great friends and role models in an environment filled with contagious positivity and collaborative teamwork. I feel so much privilege working at a place like Cleveland Clinic and I feel even more grateful to have co-residents who are not only incredible colleagues but also wonderful life-long friends.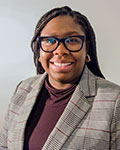 Adannia Ufondu, MD
Hometown: Lagos, Nigeria
Medical School: University of Cincinnati College of Medicine
Hobbies: Reading, eating (though not cooking), and listening to music and audiobooks
Why did you choose Cleveland Clinic? I chose Cleveland Clinic for multiple reasons; first are the genuine people I encountered there during my interview. There was a clear emphasis on resident education and wellness, which I believe, are at the heart of producing well-rounded physicians. CCF is also a national leader in the field of radiation oncology, and getting to train with such exceptional physicians is not an opportunity I could pass up! Lastly, from speaking to residents at the program and watching them interact, the camaraderie between the residents was obvious and something I wanted to be a part of. In short, CCF was the right fit for me and I'm glad I chose it!
Faculty
Faculty
Program Leadership
John Suh, MD | Department Chair
Sudha Amarnath, MD | Residency Program Director
Rahul Tendulkar, MD | Associate Program Director
Shauna Campbell, DO | Medical Student Clerkship Director
Program Staff
Translational Scientists
Center for Immunotherapy and Precision Immuno-Oncology
Medical Physics
Not Pictured: Allan Wilkinson
Resident Accomplishments
Resident Accomplishments
Recent Graduates from the Radiation Oncology Residency Program
| Former Resident | Medical School | Current Position |
| --- | --- | --- |
| Ian Winter, MD (2023) | University of Illinois at Chicago | Radiation Oncology Consultants, Chicago, IL |
| Sarah Kilic, MD (2023) | Rutgers New Jersey Medical School, Newark, NJ | Arizona Oncology, Tucson, AZ |
| Kailin Yang, MD, PhD (2022) | Cleveland Clinic Lerner College of Medicine of Case Western Reserve University | Cleveland Clinic, Cleveland, OH |
| James Broughman, MD (2022) | University of North Carolina Chapel Hill School of Medicine | Mountain Radiation Oncology, Asheville, NC |
| Timothy Smile, MD (2022) | Northeastern Ohio University College of Medicine | OSF Saint Francis Medical Center, Peoria, IL |
| Shauna Campbell, DO (2021) | Chicago College of Osteopathic Medicine of Midwestern University | Cleveland Clinic, Cleveland, OH |
| Christopher Fleming, MD (2021) | State University of New York Downstate Medical Center College of Medicine | Cleveland Clinic, Weston, FL |
| Sarah Sittenfeld, MD (2021) | University of Cincinnati College of Medicine | University of Cincinnati, Cincinnati, OH |
| Shireen Parsai, MD (2020) | University of Toledo College of Medicine | Riverside Methodist Hospital, Columbus, OH |
| Martin Tom, MD (2020) | University of Texas Medical Branch School of Medicine | Miami Cancer Institute, Miami, FL |
| Jonathan Sharrett, DO (2020) | Edward Via College of Osteopathic Medicine | Summit Cancer Centers, Spokane, WA and Post Falls, ID |
| Bindu Manyam Rusia, MD (2019) | Case Western Reserve University School of Medicine, Cleveland, OH | Allegheny General Hospital, Pittsburgh, PA |
| Aditya Juloori, MD (2019) | Baylor College of Medicine, Houston, TX | The University of Chicago, Chicago, IL |
| Ehsan Balagamwala, MD (2018) | Cleveland Clinic Lerner College of Medicine, OH | Cleveland Clinic, Cleveland, OH |
| Camille Berriochoa, MD (2018) | University of Washington School of Medicine, WA | Cleveland Clinic, Cleveland, OH |
| Marc Leyrer, MD (2018) | Wake Forest University School of Medicine, NC | Wake Forest Baptist Hospital, Winston-Salem, NC |
| Rupesh Kotecha, MD (2017) | Michigan State University College of Human Medicine, MI | Miami Cancer Institute, Miami, FL |
| Yvonne Pham, MD (2017) | University of California at Davis School of Medicine, CA | TRI, Kansas City, MO |
| Matthew Ward, MD (2017) | Medical College of Georgia School of Medicine, GA | Southeast Radiation Oncology Group, Charlotte, NC |
| Jeffrey Kittel, MD (2016) | Washington University School of Medicine, MO | Radiation Oncology Associates, Ltd. Milwaukee, WI |
| Steven Oh, MD (2016) | Yale University School of Medicine, CT | Middlesex Health, Middletown, CT |
| Michael Weller, MD (2016) | University of Miami LM School of Medicine, FL | Cleveland Clinic Hillcrest Hospital, Cleveland, OH |
| Neil Woody, MD (2016) | Case Western Reserve University School of Medicine, Cleveland, OH | Cleveland Clinic, Cleveland, OH |
| Jason Hearn, MD (2015) | Harvard Medical School Boston, MA | University of Michigan, Ann Arbor, MI |
| Gaurav Marwaha, MD (2015) | University of Cincinnati College of Medicine, OH | Rush University Medical Center, Chicago, IL |
| Mihir Naik, DO (2015) | Midwestern University, Chicago College of Osteopathic Medicine, IL | Cleveland Clinic Florida, Weston, FL |
| Arya Kumar, MD (2014) | Case Western Reserve University School of Medicine, Cleveland, OH | University Hospitals, Cleveland, OH |
| Monica Shukla, MD (2014) | Vanderbilt University School of Medicine, Nashville, TN | Medical College of Wisconsin, Milwaukee, WI |
| Susan Guo, MD (2013) | Columbia University, New York, NC | Albuquerque, NM |
| Abigail Stockham, MD (2013) | University of Iowa, Iowa City, IA | Mayo Clinic, La Crosse, WI |
| Grant Hunter, MD (2012) | University of Virginia, Charlottesville, VA | Intermountain Healthcare, Salt Lake City, UT |
| Lawrence Sheplan, MD (2012) | University of Puerto Rico, San Juan, Puerto Rico | San Juan, Puerto Rico |
| Shlomo Koyfman, MD (2011) | Yale University, New Haven, CT | Cleveland Clinic, Cleveland, OH |
| Mohammad Khan, MD, PhD (2011) | University of Tennessee, Memphis, TN | Emory University Hospital, Atlanta, GA |
| Michael Burdick, MD (2010) | Virginia Commonwealth University, Richmond, VA | Valley Medical Oncology Consultants, Pleasanton, CA |
| Erin Murphy, MD (2010) | Case Western Reserve University, Cleveland, OH | Cleveland Clinic, Cleveland, OH |
| Andrew Vassil, MD (2010) | University of Medicine and Dentistry of New Jersey, New Brunswick, NJ | Cleveland Clinic, Cleveland, OH |
| Clifford Robinson, MD (2009) | Case Western Reserve University, Cleveland, OH | Washington University, St. Louis, MO |
| Kevin Stephans, MD (2009) | Case Western Reserve University, Cleveland, OH | Cleveland Clinic, Cleveland, OH |
| Carryn Anderson, MD (2008) | U. Texas Medical Branch, Galveston, TX | University of Iowa, Iowa City, IA |
| Rahul Tendulkar, MD (2008) | University of Michigan, Ann Arbor, MI | Cleveland Clinic, Cleveland, OH |
| Heath Mackley, MD (2007) | University of Pennsylvania, Philadelphia, PA | Geisinger Health System, Danville, PA |
| Justin Juliano, MD (2007) | SUNY Upstate, Syracuse, NY | New York Oncology, Albany, NY |
| Samuel Chao, MD (2006) | Case Western Reserve University, Cleveland, OH | Cleveland Clinic, Cleveland, OH |
| Vipul Thakkar, MD (2006) | University of Florida, Gainesville, FL | Southeast Radiation Oncology Group, Charlotte, NC |
| Ratna Sajja, MD (2005) | Case Western Reserve University, Cleveland, OH | Cancer Care Associates, Conyers, GA |
| Aimee Quan, MD (2005) | University of Cincinnati, Cincinnati, OH | Kaiser / Los Angeles Medical Center, Los Angeles, CA |
| Tom Carlson, MD (2004) | University of Arizona, Tucson, AZ | Wenatchee Valley Medical Center, Wenatchee, WA |
| Deepak Khuntia, MD (2004) | University of Illinois at Chicago, Chicago, IL | Varian Medical Systems, Palo Alto, CA |
| Chandrika Patel, MD (2003) | Washington University, St. Louis, MO | Community Health Network, Indianapolis, IN |
| Mohammad El Shaikh, MD (2003) | Ain Shams University, Cairo, Egypt | Henry Ford Health System, Detroit, MI |
| Jeffrey Buchsbaum, MD, PhD. (2002) | Johns Hopkins University, Baltimore, MD | National Cancer Institute, Bethesda, MD |
| Jason Seavolt, MD (2002) | Medical College of Ohio, Toledo, OH | Riverside Methodist Medical Center, Columbus, OH |
| Teresa Davies-Johns, MD (2001) | NE Ohio Univ. College of Medicine, Rootstown, OH | |
| Lav Goyal, MD (2001) | Case Western Reserve University, Cleveland, OH | Associates in Radiation Oncology, Parkland, FL |
| Mark Chidel, MD (2000) | University of Michigan, Ann Arbor, MI | Summit Radiation Oncology, Littleton, CO |
| Janice Lyons, MD (2000) | Chicago Medical School, Chicago, IL | University Hospitals Case Comprehensive Cancer Center, Cleveland, OH |
Resident Academic Activities, and Accolades in Radiation Oncology
Resident Life