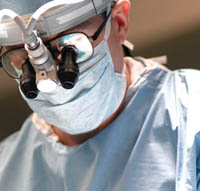 Cleveland Clinic has one of the largest, most experienced cardiac surgery teams in the world. Over the last 12 years, more than 30,000 patients have had their heart surgery performed at Cleveland Clinic - ranging from mitral valve surgery to cardiac bypasses to transplants.
Cleveland Clinic Department of Thoracic and Cardiovascular Surgery offers cardiac surgery patients:
Outstanding Surgeons
Our cardiac surgeons are skilled, compassionate, and internationally renowned as leaders of their field.
Full Range of Cardiac Surgical Service
Experience and outcomes matter when choosing a hospital for your heart surgery. Cleveland Clinic heart surgeons have vast experience and expertise in all areas of heart surgery including: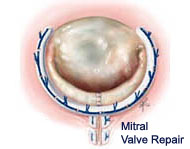 Cleveland Clinic has the largest heart valve surgery practice in the United States and our heart transplant program is one of the three largest transplant programs in the country. Even complex operations, such as second and third bypass operations and aortic and great vessel surgery, are routinely performed at Cleveland Clinic with excellent results.
Patient-centered care
We strive to provide each patient and family member with education, support and world-class medical care extending from your first visit to Cleveland Clinic to your discharge home. We are also proud to provide personal services (including a free "concierge" service for out-of-state patients) that put the comfort and well-being of cardiac surgery patients before all other considerations.
Superior Outcomes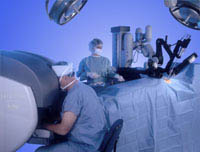 Every year, Cleveland Clinic heart surgeons achieve outstanding surgical outcomes – even for the most complex, difficult cases.
Latest Advances
Cleveland Clinic heart surgeons use advanced treatment options, such as minimally invasive cardiac surgery, "off-pump" bypass, robotically assisted surgery, and transcatheter valve procedure (such as transcatheter aortic valve replacement (TAVR) and percutaneous mitral valve treatments).
If you do not find what you are looking for, contact us.
We would be happy to help you.
Cleveland Clinic is a non-profit academic medical center. Advertising on our site helps support our mission. We do not endorse non-Cleveland Clinic products or services. Policy