Overview
Overview
Neuromuscular Medicine
This is a one-year, ACGME-accredited fellowship in Neuromuscular Medicine. Three positions are available per year. Eligible trainees include physicians who have successfully completed an ACGME-accredited residency program in the United States or RCPSC-accredited residency program in Canada in one of the following specialties: Neurology, Child Neurology or Physical Medicine and Rehabilitation. All International Medical Graduates must have received a currently valid ECFMG certificate in order to apply to our program.
The Neuromuscular Center of the Neurological Institute includes eight full-time staff physicians. Annually, we see over 400 inpatients and over 3,000 outpatients with neuromuscular diseases, and perform over 3,000 EMG studies. The Neuromuscular Center also operates an autonomic disorders laboratory (tilt table, cardiovascular autonomic reflexes, QSART, and thermoregulatory sweat testing), skin biopsy and histopathology laboratory for epidermal nerve fiber analysis, and neuromuscular ultrasound services.
Program Structure
The program begins with a one-month lecture series and workshop, covering basic clinical neurophysiology, NCS, EMG, neuromuscular anatomy, neuromuscular histopathology, and clinical disorders. Thereafter, 50% of the time is spent in clinical neuromuscular disease activities (adult and pediatric neuromuscular clinics, ALS multidisciplinary clinic, myopathy clinic, inpatient and critical care unit neuromuscular consultations), and 30-40% of the time is spent in the EMG Laboratory. Fellows will also rotate through the multidisciplinary MDA clinic at MetroHealth Medical Center. The remaining time is dedicated to nerve and muscle pathology and research/scholarly activities. Additional opportunities include skin biopsy techniques, epidermal nerve fiber evaluations, autonomic studies, single fiber electromyography, botulinum toxin injections, and nerve and muscle ultrasonography. Trainees can expect to perform 500+ EMGs during their year of fellowship, comprising studies covering the wide spectrum of neuromuscular diseases. In the clinics, fellows develop competency in the assessment and management of these neuromuscular disorders.
A number of conferences occur throughout the year, including weekly neurology grand rounds, neuromuscular medicine grand rounds, EMG case conference, neuromuscular medicine clinical case conference, and neuromuscular medicine journal club. Fellows participate in the preparation and presentation of neuromuscular medicine CPCs and neuromuscular medicine seminars. Fellows are encouraged to pick among many available research areas, and work with a staff mentor to complete the project for presentation and publication.
Application Process
Application Process
We have filled our positions for the 2021-2022 academic year. However, our program has positions available for the 2022-2023 academic year.
Interested candidates can apply for a fellowship position by submitting the following documentation:
CV
Personal Statement
Letter from Residency Program Director in lieu of Dean's Letter
At least two letters of recommendation from physicians whom have supervised you in a clinical setting
USMLE/COMLEX Score Reports
Medical School Diploma
Certified copy of your currently valid ECFMG certificate (applicable for International Medical Graduates only)
Program Director
John Morren, MD
Cleveland Clinic
Neuromuscular Center, S90
9500 Euclid Ave.
Cleveland, OH 44195
Contact Person
Karen Walsh
Cleveland Clinic
NI Education Office S10
9500 Euclid Ave.
Cleveland, OH 44195
Phone: 216.444.5539
Fax: 216.445.9908
Email: walshk3@ccf.org
Clinical Fellows
Clinical Fellows
From Cleveland Clinic's earliest days, education has been an integral element of our vision, emblazoned on the walls of the original Cleveland Clinic building: "Care of the sick, investigation of their problems, and further education of those who serve." We take pride in this legacy and in creating the optimal learning environment for the future leaders in our field. The following are our current Neuromuscular Medicine fellows:
2019-2020 Clinical Fellows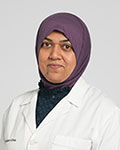 Humaira Khan, MD
Medical School: The Aga Khan University Med College
Residency: Neurology, University of Arkansas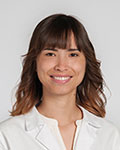 Tiffany Lee, MD
Medical School: Brody School of Med, East Carolina Univ
Residency: Neurology, Cleveland Clinic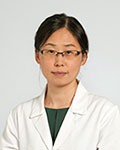 Fang Sun, MD, PhD
Medical School: China Med Univ, Shenyang, China
Residency: Neurology, Duke University