Overview
Overview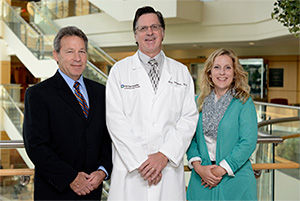 Thank you for your interest in the Cleveland Clinic's Family Medicine Residency Program at Lakewood Family Health Center.
Medical students who have decided to enter family medicine are often uncertain about whether they should choose a "community" or "university" residency training program.
Clearly there are some potential advantages and disadvantages in both environments. We believe that the Cleveland Clinic Family Medicine Residency Program provides the opportunity to reap the best of what both worlds have to offer.
Although residents are located at the Lakewood Family Health Center for their outpatient experience, all inpatient experiences are at Fairview Hospital/Cleveland Clinic. As a full service community hospital, Fairview offers family medicine residents the opportunity to learn directly from experienced attending physicians and sub-specialists in a friendly, personalized environment. Residents provide continuing care for patients similar to those that they can expect to manage in their future careers as family physicians. At the same time, the educational resources of Cleveland Clinic provide residents with the opportunity to learn "cutting-edge" medicine at one of the nations' best-known referral centers.
The collaboration between Cleveland Clinic and Fairview Hospital challenges our residents to become outstanding, well-rounded physicians dedicated to the service of their patients and their profession. We look forward to sharing our enthusiasm for this unique educational and clinical partnership.
Sandra Snyder, DO
Director, Family Medicine Residency Program
Cleveland Clinic and Lakewood Family Health Center
Michael Rabovsky, MD
Chair, Cleveland Clinic, Department of Family Medicine
Vice Chair, Cleveland Clinic Community Care
Fred Jorgensen, MD
Chair, Fairview Hospital, Department of Family Medicine
Cleveland Clinic and Lakewood Family Health Center
Mission, Vision & Values
Mission, Vision & Values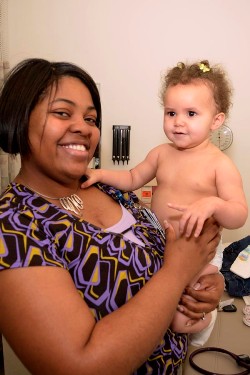 Mission
To provide better care of the sick, investigation into their problems, and further education of those who serve.
Vision
Striving to be the world's leader in patient experience, clinical outcomes, research and education.
Values
Quality
Innovation
Teamwork
Service
Integrity
Compassion
Family Medicine Residency Program's Mission
The mission of the Family Medicine Residency Program is to prepare future family physicians for lives of service to their patients, community and profession.
Family Medicine Residency Program believes in:
Holistic relationship-centered care
Collaboration and teamwork
Balance and quality of life
Life-long learning
Excellence in care and service