Physician Faculty
Physician Faculty
Each of our faculty brings special strengths and a determination to enrich your residency experience. Our experienced faculty emphasizes the joy and excitement of learning and the acquisition of the skills to be life-long learners. We value teamwork in an atmosphere of support and respect for each other.
We have six full-time Cleveland Clinic physicians and one part-time Cleveland Clinic physician, all appointed with Case Western Reserve University and Ohio University Heritage College of Osteopathic Medicine.
Two of our faculty have research fellowships.
One of our faculty has OB privileges.
We also have a full-time behavioral science coordinator and two family nurse practitioners, as well as a part-time patient education coordinator.
One full-time outpatient primary care pharmacist.
Our Faculty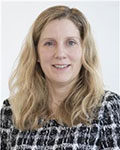 Sandra Snyder, DO (she/her/hers)
Program Director, Family Medicine Residency Program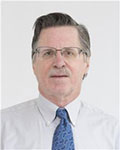 Fred Jorgensen, MD (he/him/his)
Medical Director, Family Medicine Residency Program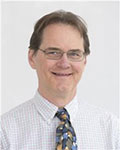 David Eberlein, MD (he/him/his)
OB/GYN Curriculum Director; Medical Student Clerkship Director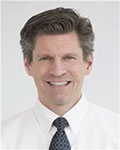 John Hanicak, MD (he/him/his)
Staff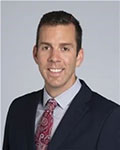 Daniel Krajcik, DO (he/him/his)
Associate Staff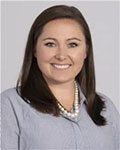 Elizabeth Rainbolt, MD (she/her/hers)
Associate Staff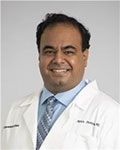 Ayan Sanyal, MD (he/him/his)
Associate Staff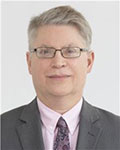 Carl Tyler Jr., MD (he/him/his)
Geriatrics and Research Curriculum Director
Interprofessional Teaching Faculty
Interprofessional Teaching Faculty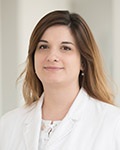 Alex Boyadjieva, RN, BSN (she/her/hers)
Nurse Manager, Co-Director of Interdisciplinary Education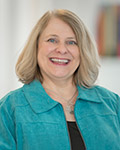 Terri Dalton, MA, IMFT (she/her/hers)
Behavioral Science Director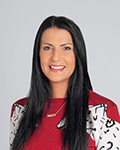 Elissa Eichler, APRN, FNP-C (she/her/hers)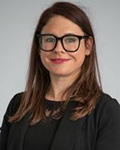 Erin Gallagher, RN, BSN (she/her/hers)
Patient Education Coordinator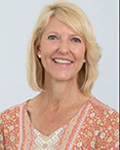 Kristine Harris, LISW-S, TCC/STAMP/Transitions of Care (she/her/hers)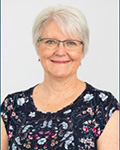 Cynthia Reynolds, RN (she/her/hers)
Care Coordinator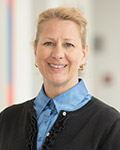 Ann R. Rutt, APRN, FNP-C (she/her/hers)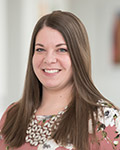 Rachel Stulock, RPh, PharmD (she/her/hers)
Clinical Pharmacist, Co-Director of Interdisciplinary Education
Current Residents
Current Residents
PGY-3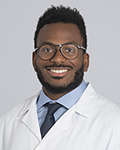 Alexander Ford, DO, RD (he/him/his)
Medical School/Grad Year: Philadelphia College of Osteopathic Medicine , 2020
Undergrad/Grad Year: Buffalo State College, 2012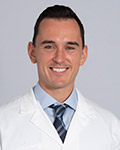 Kyle O'Brien, DO (he/him/his)
Medical School/Grad Year: LECOM Bradenton, 2020
Undergrad/Grad Year: Carthage College, 2016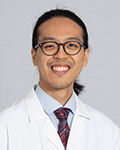 Ryan Tran, MD (he/him/his)
Medical School/Grad Year: University of Toledo College of Medicine & Life Sciences, 2020
Undergrad/Grad Year: The Ohio State University, 2016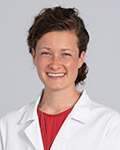 Lilian White, MD (she/her/hers)
Medical School/Grad Year: Wright State University Boonshoft School of Medicine, 2020
Undergrad/Grad Year: Heidelberg University, 2016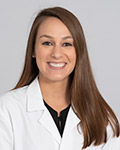 Lauren Wichman, MD (she/her/hers)
Medical School/Grad Year: Wright State University Boonshoft School of Medicine, 2020
Undergrad/Grad Year: Case Western Reserve University, 2016

Emery Young, Jr., DO (he/him/his)
Medical School/Grad Year: Ohio University Heritage College of Osteopathic Medicine, 2020
Undergrad/Grad Year: Lafayette College, 2013
---
PGY-2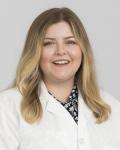 Palmer Coleman, DO (she/her/hers)
Medical School/Grad Year: Ohio University Heritage College of Osteopathic Medicine, 2021
Undergrad/Grad Year: Sewanee: The University of the South, 2016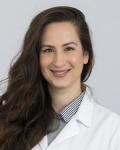 Hagar Fass-Goykhman, MD (she/her/hers)
Medical School/Grad Year: Northeast Ohio Medical University, 2021
Undergrad/Grad Year: University of Arizona, 2013; Cleveland State University, 2017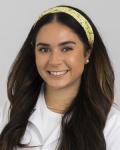 Olga Grech, DO (she/her/hers)
Medical School/Grad Year: Ohio University Heritage College of Osteopathic Medicine, 2021
Undergrad/Grad Year: Cleveland State University, 2018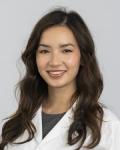 Andrea Huynh, MD (she/her/hers)
Medical School/Grad Year: Case Western Reserve University School of Medicine, 2021
Undergrad/Grad Year: Case Western Reserve University, 2015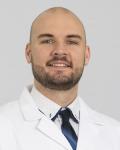 Blake Kinsel, DO (he/him/his)
Medical School/Grad Year: Ohio University Heritage College of Osteopathic Medicine, 2021
Undergrad/Grad Year: Kent State University, 2017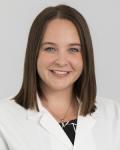 Devon Smith, MD (she/her/hers)
Medical School/Grad Year: Northeast Ohio Medical University, 2021
Undergrad/Grad Year: Kent State University, 2017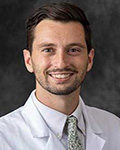 Reid Windmiller, MD (he/him/his)
Medical School/Grad Year: Mercer University School of Medicine, 2021
Undergrad/Grad Year: Erskine College, 2017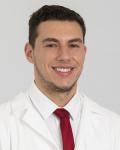 Jacob Wolfe, DO (he/him/his)
Medical School/Grad Year: Ohio University Heritage College of Osteopathic Medicine, 2021
Undergrad/Grad Year: University of Mount Union, 2018
---
PGY-1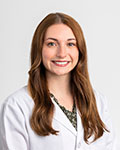 Emily Edwards, DO (she/her/hers)
Medical School/Grad Year: Ohio University Heritage College of Osteopathic Medicine, 2022
Undergrad/Grad Year: Cleveland State University, 2019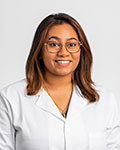 Nisha George, DO (she/her/hers)
Medical School/Grad Year: Philadelphia College of Osteopathic Medicine, 2022
Graduate School/Grad Year: MPH at Thomas Jefferson University, 2018
Undergrad/Grad Year: University of Delaware, 2017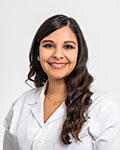 Alisha Gupta, MD (she/her/hers)
Medical School/Grad Year: Northeast Ohio Medical University, 2022
Undergrad/Grad Year: Kent State University, 2017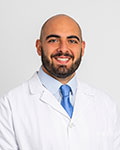 Paul Haddad, DO (he/him/his)
Medical School/Grad Year: Ohio University Heritage College of Osteopathic Medicine, 2022
Undergrad/Grad Year: Denison University, 2018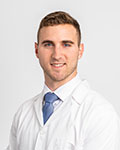 Kyle Kettler, MD (he/him/his)
Medical School/Grad Year: Drexel University College of Medicine, 2022
Undergrad/Grad Year: Augustana University, 2018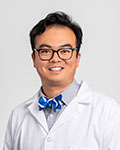 Kevin Pan, DO (he/him/his)
Medical School/Grad Year: Ohio University Heritage College of Osteopathic Medicine, 2022
Graduate School/Grad Year: University of Missouri, 2017
Undergrad/Grad Year: Kenyon College, 2015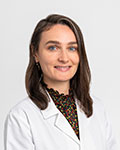 Ashley Re, MD (she/her/hers)
Medical School/Grad Year: Cooper Medical School of Rowan University, 2022
Undergrad/Grad Year: SUNY Buffalo State College, 2016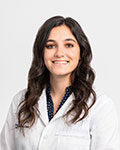 Kara Renner, DO (she/her/hers)
Medical School/Grad Year: Ohio University Heritage College of Osteopathic Medicine, 2022
Undergrad/Grad Year: Ohio University, 2019