Mission
Mission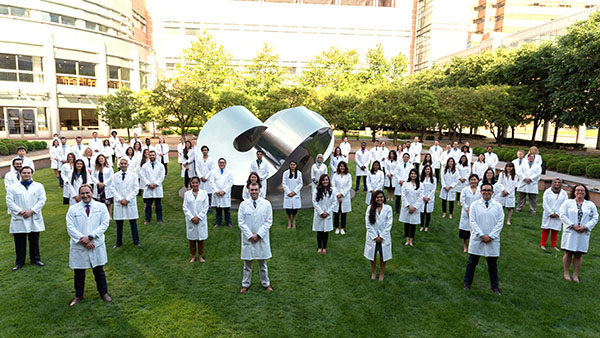 Within a supportive, innovative learning environment, the Cleveland Clinic Internal Medicine Residency Program cultivates internists who provide safe, high-quality, and patient-centered care, engage in collaborative relationships, embrace diversity and teamwork, promote health and well-being of self and others, communicate empathically and clearly, demonstrate mindful clinical reasoning, and achieve distinction in clinical care, scholarship, leadership, and commitment to lifelong learning.
Chairman Welcome
Chairman Welcome
Welcome to the Cleveland Clinic. We provide a World Class training experience commensurate with our commitment to our patients to provide World Class Care. Education of those who serve is a vibrant and dynamic part of the tripartite mission of Cleveland Clinic envisioned by the founders in 1921 and remains so today. The excitement and energy that is palpable on the first day of orientation is evident throughout each day of residency training. Whether your long term goal is a career in primary care, subspecialty care, hospital medicine or research, the Cleveland Clinic provides a highly innovative and supportive learning environment that will prepare and propel you to your future goals and success. If you join us here for training, you will certainly work hard and be more than prepared for the remainder of your career. Moreover, you will have the opportunity to grow as a person, clarify your vision, and move further toward a lifelong journey of learning and service. We welcome your interest!
Chairman, Cleveland Clinic Community Care
Program Director Welcome
Program Director Welcome
Welcome to the Cleveland Clinic Internal Medicine Residency Training Program!
Where Every Resident Receives a World Class Education
Greetings applicants!
We thank you for visiting our website and for considering the Cleveland Clinic Internal Medicine Residency Program (IMRP) for your Internal Medicine training home.
Our Program members including current and past residents, faculty and administrative leadership welcome you! We hope you will strongly consider joining our long-standing tradition of excellence in medical education and patient care.
Cleveland Clinic was founded in 1921 on three main principles:
To provide better care of the sick,
Investigation into their problems, and
Education of those who serve
As a founding principle, medical education has remained a driving force throughout the Cleveland Clinic's 100 years of existence. The Cleveland Clinic Internal Medicine Residency Program works to advance the institution's commitment to "further education of those who serve." We seek to provide innovative, comprehensive, and high quality clinical and experiential learning opportunities within a rigorous and supportive academic setting. We remain committed to supporting the success of all residents, who upon completion of the program will possess excellent clinical skills, and who are well poised to thrive in virtually any practice environment or subsequent training experience.
Two key ingredients in a successful residency are exposure to a diverse patient population complemented by faculty committed to your education and professional identify formation. We feel you will be exposed to both during your residency at the Cleveland Clinic.
Patients – Although Cleveland Clinic is a large tertiary academic medical center with additional campuses in Florida, Nevada, Canada, Abu Dhabi and London, the majority of patients cared for in Cleveland are from the surrounding community. Caring for a diverse population of patients from around the world, across the state of Ohio, and from our own local communities exposes our trainees to an unparalleled spectrum of disease and potential for creating a healthier population. The diversity of our patient population also inspires and motivates us to combat structural racism and promote inclusion, equity and justice in health education, healthcare, and in our patient communities. These are core tenets of the mission of the Cleveland Clinic and the IMRP.
Faculty – All of our faculty participate in clinical practice to a significant degree, and many are nationally and internationally recognized for outstanding clinical care, extraordinary education, and landmark research. Our program faculty are also deeply committed to mentoring residents in their professional development and do so through teaching and role-modeling exceptional clinical care, and coaching residents to conduct and present high quality research projects. Our faculty are well positioned and supported to help our residents in their pursuit of clinical careers in general internal medicine, hospital medicine, or further subspecialty training.
Our academic environment is further enriched through being the primary training site for the Cleveland Clinic Lerner College of Medicine (CCLCM) students. We are also one of the three primary sites in Cleveland for clerkship training for the University Track students from Case Western Reserve University (CWRU) School of Medicine. A new addition to the Cleveland Campus is the state-of-the-art, 11-acre Case Western Reserve University Health Education Campus which houses 2,200 nursing, dental, physician assistant students and CCLCM/CWRU medical students all under one roof. It provides further opportunities in medical and interprofessional education for our residents, especially our Clinician Educator Track (CET) residents.
We have a unique and well-developed interactive curriculum that covers clinical medicine as well as aspects of patient safety, quality improvement, high value care, leadership development, emotional intelligence, race and racism, implicit bias, clinical reasoning, problem-based learning, humanism, professional development, scholarship, and evidence-based medicine. Additionally, we have several innovative tracks within our residency program which allow residents to further explore individual interests and career paths including:
Our outstanding and diverse internal medicine residents remain highly appreciated members of the Cleveland Clinic medical community and vital partners in helping us provide world class care to our patients. Follow us on twitter @CCF_IMchiefs and join us in celebrating our city, our program, our culture, and our outstanding residents!
We sincerely feel the IMRP at the Cleveland Clinic is a truly remarkable program within a world class academic and clinical institution. We are glad that you are interested in joining us and welcome you again. Please feel free to reach out to our program office with any questions.
Sincerely,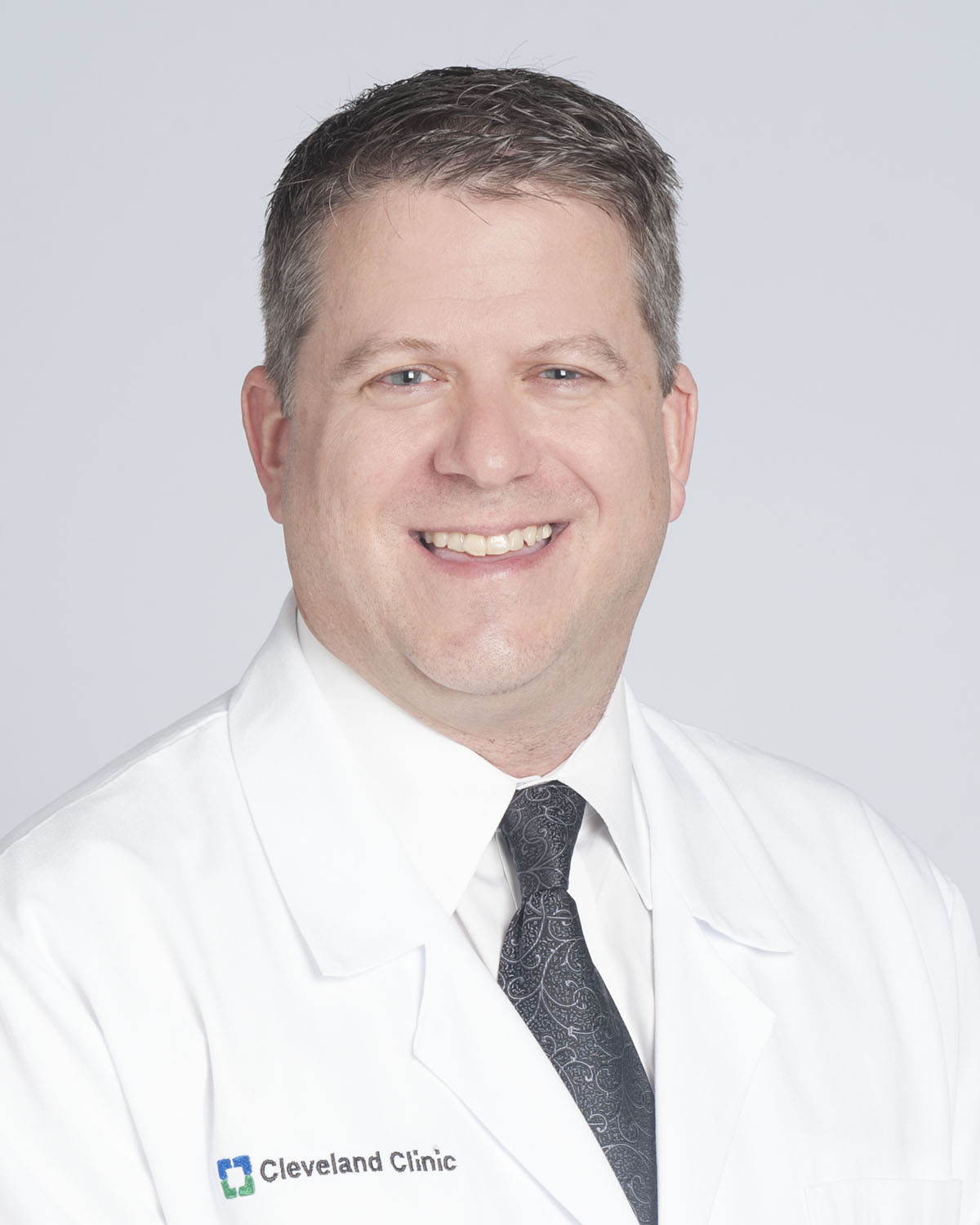 Richard M. Wardrop, III, MD, PhD
Program Director, Internal Medicine Residency Program
Cleveland Clinic, Cleveland, OH