Overview
Overview
Program Overview
When Cleveland Clinic opened its doors in 1921, the goal of our founders was simple and straightforward: "Better care of the sick, investigation of their problems, and further education of those who serve."
Today, our health system is one of the best in the world, recognized internationally as a center of excellence. While we have grown exponentially over the past century, expanding our reach regionally, nationally and internationally, our three-fold mission has remained the same. No where is that more true than the Taussig Cancer Institute Hematology and Medical Oncology Fellowship Program.
At Cleveland Clinic, we understand the importance of preparing the next generation of physicians to excel in clinical practice, clinical research, translational science, quality improvement, and medical education. We prepare you to be tomorrow's leaders. In our fellowship, we foster an environment of collaboration and collegiality, creating a culture that promotes your education facilitates engaged career development. Ultimately, we desire a diverse class of fellows with varied interests and career goals, who work together to embody and promote the values of Cleveland Clinic: Teamwork, Innovation, Integrity, Quality, Inclusion, and Empathy.
The subspecialty fellowship in Hematology and Medical Oncology is an ACGME-accredited three-year combined program for candidates who are board eligible in internal medicine wishing to achieve certification in both hematology and medical oncology. With the recent expansion, we now accept eight fellows each year. We are a large program, with over 60 staff hematologists and medical oncologists, working in collaborative fashion within a new state-of-the-art, multi-disciplinary cancer center. The Taussig Cancer Institute, in collaboration with University Hospitals of Cleveland is a NCI-Designated Comprehensive Cancer Center.
TCI Diversity Statement
At the Taussig Cancer Institute, we are striving to build a culture of inclusiveness, diversity and equity. We believe representation matters. We recognize that hematology/oncology as a sub-specialty has not always been representative of the patients we serve and we are committed to doing better. We have created a Diversity Task Force to help build and sustain this culture of inclusiveness. Projects that this task force is involved in, some of which are led by fellows, include:
Development of educational modules to educate staff
Quality improvement projects to understand and overcome barriers to full patient satisfaction amongst under-represented minorities
Community outreach
Research into healthcare disparities, including access to genomics
Clinical Training & Didactics
Clinical Training & Didactics
Clinical Training
Medical education continues throughout one's career, but fellowship training provides the critical foundation for professional growth and development. The fellowship experience, as a whole, has a profound influence on future academic and clinical success. At Cleveland Clinic, we are committed to providing a supportive, get rigorous training environment. Our fellows complete approximately 18 months of clinical rotations throughout the three year training period. The remainder of time is dedicated to research and other academic/scholarly activities. One element of training that we find most critical is flexibility. Our fellows have substantial autonomy in creating and tailoring their fellowship experience.
We have recently increased our fellow complement from 6 fellows per class (18 overall) to 8 fellows per class (24 overall, by July 2023). This will reduce individual fellow service requirements and allow greater exploration of various elective opportunities, enhancing the educational experience of our trainees.
Inpatient Service: Fellows cover five inpatient services: Bone Marrow Transplantation, Leukemia, Lymphoma & Myeloma, Hematology consults and Oncology consults. At present, first year fellows will be on inpatient service for 5 months. Over the next 1-2 years, this will be further reduced to 4 months. Overall, our fellows cover inpatient service for 9 months over 3 years. This will be reduced to 7.5 months once we reach our full complement of 24 fellows. Of note, fellows take overnight call, on average, once every 5th night. Call is scheduled only during inpatient months, and is not in-house.
Required Outpatient Rotations: Fellows rotate through benign hematology clinic, transfusion medicine and coagulation clinic, apheresis, and hematopathology. Our fellows also spend time in the major solid tumor clinics: thoracic, gastrointestinal, genitourinary, and breast oncology. This is accomplished as either a continuity clinic or month long outpatient elective. Prior to graduation, all fellows will have rotated through these four disease groups.
Continuity Clinic: Continuity Clinic is at least one half day per week, although fellows in the 2nd and 3rd year often elect to do more. As the inpatient experience is predominantly focused on hematologic malignancies, we recommend that first year fellows dedicate continuity clinic to one of the four major solid tumor disease groups. For example, a first year fellow may spend 6 months in the breast cancer clinic, and the second half of the year in the thoracic oncology clinic. However, for fellows with a clear sub-specialty interest, any disease group in acceptable for continuity in the first year of training. In the second and third years, fellows have complete autonomy in choosing the continuity clinic, mentor, and schedule.
Furthermore, while the majority of fellows have continuity clinic at the main campus, we do offer a continuity clinic experience at one ofo ur regional hospitals. This clinical experience is meant to prepare trainees for the unique rigors and complexities of community practice and is available for 2nd and 3rd year fellows.
Electives: In addition to the robust training offered through the inpatient services and required outpatient rotations, our fellows have the opportunity to explore several elective rotations that cover all aspects of medical oncology and hematology, including, for example, neuro-oncology, head and neck cancer, melanoma and sarcoma, lymphoma, myelodysplasia and leukemia, palliative medicine, regional oncology, and radiation oncology. Many fellows create their own unique education experiences as well.
Didactics
We have designed a comprehensive teaching curriculum which covers all aspects of clinical hematology and medical oncology. The curriculum is critically reviewed each year and adjusted based on feedback from our fellows and faculty. The cornerstone of the curriculum is the Introductory Core Lecture Series. These conferences are held daily during July and August, then continue on Tuesdays for the remainder of the year. In September, several additional conferences begin offering greater breadth and depth to your educational experience. These daily conferences are often case-based, run by fellows and moderated by faculty. In addition to the core lectures and case based conferences, we also discuss topics such as research methodology, quality improvement, and career development. Furthermore, we have several supplemental activities including Grand Rounds, Journal Club, disease specific tumor boards, communications training and humanities conferences.
Communication Training: Communication is the most common and instrumental medical procedure. A relationship-centered approach to patient care can be learned through purposeful practice with feedback. At Cleveland Clinic, all of our trainees participate in the The R.E.D.E to Communicate: Foundations of Healthcare Communication Skills Training. The goal is to provide fellows with the skills required to successfully navigate even the most difficult patient communication scenarios. This is a two day workshop lead by national experts in the field of communication.
Humanities: This is a fluid conference series which offers trainees the opportunity to discuss the art of medicine, often considering relevant contemporary issues. Philosophy, art, literature, and politics all may serve as a starting point for our fellows to reflect on a broad range of topics, and how they impact their training experience, personal lives and professional development.
Grand Rounds: This weekly conference, offered through the Education Institute, allows Visiting Professors and Guest Lecturers to speak as experts in their field to enhance the educational experience of our trainees.
Tumor Boards: We have several disease specific tumor boards to discuss complex medical care in a multi-disciplinary fashion. Additionally, we also have a robust Immune-Related Adverse Events conference, designed to improve the care for our patients who have toxicity while on immune-modulatory agents.
Journal Club: An intense review of clinical trial design and statistical methodology. This conference series is attended by our cancer institute statisticians and staff with significant experience as clinical investigators.
Genomics Conference: A case based conference in which the results of next-generation sequencing studies are reviewed and there clinical implications explored. This conference is attended by genetic counselors and staff with expertise in genomics.
Board Review: Fellows in their 3rd year of training are provided financial support to attend a week long board review course. Support includes registration, travel, lodging and meal allowance.
Morbidity and Mortality Conference: This monthly conference is organized by the Quality Fellow and explores how we can work to improve the care of our patients through continuous quality improvement measures, creating and promoting a culture of safety.
Career Development
Career Development
Career development is the cornerstone of our fellowship program. To that end, we have worked to create an environment that fosters exploration and growth. We strive to recruit a class with diverse interests and varied career goals, and have created a flexible infrastructure to support several potential career trajectories.
Coaching: Each first year fellow is paired with a faculty coach during orientation. The role of the coach is to help facilitate career development. The coach serves as an advisor, helping the fellow navigate our training pathways, explore opportunities for research, and find the most appropriate mentorship. The coach occupies a distinct, yet complimentary role to the research mentor, the latter of which is selected by the fellow during the first year of training, based on subspecialty interest and ultimate career goals.
Pathways: The training pathways are a group of documents that provide guidance to fellows who are interested in a career as either a clinical investigator, translational scientist, medical educator, or clinical practitioner. They outline various recommended training opportunities, provide a timeline of anticipated productivity, and establish expectations for scholarly work and clinical development. Each pathway has a faculty leader who can provide assistance and guidance in addition to that provided by the coach and mentor.
Research Retreats: Held twice a year, the research retreat is a forum for fellows to present scholarly projects for review and feedback from our faculty and in particular, Research Committee members and co-fellows. First year fellows will present plans for the their scholarly work in April, while second year fellows provide an update on their projects in January. All fellows are encouraged, but not required to present their scholarly work in a practice session held 2 weeks before the retreat and attended by the Program Director and the Research Committee (RC) Chair. Furthermore, all fellows are provided personal verbal and written feedback on their projects by the RC chair 1-2 weeks after the presentation.
Leadership: Our program offers leadership opportunities in the form of our Senior Chief Fellow (3rd year), Junior Chief Fellow (2nd year), and Quality Fellow (2nd or 3rd year). The Chief fellows serve a central role in the fellowship, working closely with the Program Director and institutional leadership in matters surrounding scheduling, curricular development, recruitment, and orientation. The Chief Fellow is an advocate for our fellows and for the program.
Publications and Presentations
Current Fellows
Current Fellows
PGY 6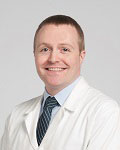 Christopher Lemmon, MD - Chief Fellow
Hometown: Dayton, OH
Medical School: St. George's University, Grenada
Residency: Medical College of Georgia, Augusta, GA, Patient Safety Fellowship, University of Florida - Jacksonville, Jacksonville, FL
Hobbies: Traveling, experiencing new cultures, trying new foods, cooking, hiking and camping, football and hockey, reading and some creative writing.
Why did you choose Cleveland Clinic? I don't know why anyone wouldn't choose Cleveland Clinic. People generally know the name of Cleveland Clinic, but the people and supportive environment are what make this a great place. Everyone you'll meet here is engaging and fun, with an incredible sense of camaraderie, and they have put programs in place and built a culture here to enhance our training and development that I think is unparalleled. This is all in addition to getting to work with and learn from leaders in their fields at a world-class cancer institution. It really was a simple choice.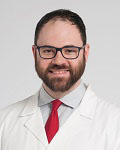 Matthew Cortese, MD, MPH
Hometown: Homer, NY
Medical School: SUNY Upstate Medical University, Syracuse, NY
Residency: University of Cincinnati Medical Center, Cincinnati, OH
Hobbies: Playing guitar/bass, hiking and exploring outdoors, gardening, cooking, watching and playing sports, traveling and spending time with friends/family.
Why did you choose Cleveland Clinic? I chose to complete my training at Cleveland Clinic because it is a special organization that provides world-class clinical care married with innovative research, an exciting place that helps forge new ways to beat a diverse spectrum of cancers, and prioritizes learning and collaboration. I wanted to learn from leaders in the field and have the support and time to pursue my own research interests, and the Clinic provides for that and much more. Cleveland is also closer to family in CNY, has lots of cultural and outdoor venues to explore, enough snow, and is a great place to start a family.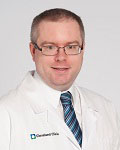 Scott Dawsey, MD
Hometown: Holland, MI
Medical School: Wayne State University School of Medicine, MI
Residency: Case Western Reserve University/University Hospitals, Cleveland, OH
Hobbies: Hiking, fishing, cooking, woodworking
Why did you choose Cleveland Clinic? I chose Cleveland Clinic because of its outstanding breadth of clinical and research experience opportunities. It is an opportunity to learn from, and work with, leaders in the field. The city of Cleveland is also a beautiful and vibrant area in which to live and work.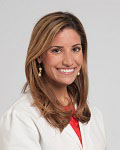 Amanda Nizam, MD
Hometown: Virginia Beach, VA
Medical School: The George Washington University School of Medicine & Health Science, Washington, DC
Residency: The George Washington University School of Medicine & Health Science, Washington, DC
Hobbies: Running, traveling, spending time with friends and family, baking, reading, learning foreign languages
Why did you choose Cleveland Clinic? Cleveland Clinic stood out to me as a program founded on a strong esprit de corps in which I would be able to develop into a successful academic oncologist alongside talented and enthusiastic colleagues. I left my interview day feeling inspired by the prospect of working with talented leaders who are advancing their respective fields while remaining visibly dedicated to their patients and the education of fellows. The program's organized yet flexible structure provides a perfect balance of unparalleled clinical training and endless opportunities for clinical research at a world-renowned institution. Most importantly, the fellowship program and faculty strongly foster camaraderie, mentorship, and scholarship, and are truly invested in the growth and success of fellows.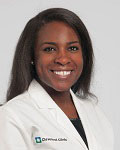 Tiffany Onger, MD - Chief Quality Fellow
Hometown: Madison, WI
Medical School: University of Texas Medical Branch at Galveston
Residency: Case Western Reserve University/University Hospitals, Cleveland, OH
Hobbies: Cooking, reading, biking
Why did you choose Cleveland Clinic? When looking for a program, I wanted to find a place that prioritized excellent patient care, had a focus on clinical advancement in the field, and demonstrated genuine dedication to quality improvement. The Cleveland Clinic oncology training program offers all this and more. I have found the staff to have a passion for teaching future leaders in the field, whether our interests lie in research, education, or clinical care. I am delighted to be here.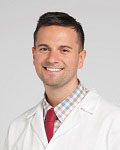 Matthew Wright, MD
Hometown: Pittsburgh, PA
Medical School: Georgetown University, Washington, DC
Residency: Case Western Reserve University/University Hospitals, Cleveland, OH
Hobbies: Sports, travel, listening to podcasts
Why did you choose Cleveland Clinic? The Cleveland Clinic is a great place to learn and grow. Training at a world-class academic hospital provides the opportunity to learn from distinguished experts in the field of Hematology-Oncology. The fellowship program's emphasis on education, support for research, and successful career development are essential elements in building a strong clinical foundation.
---
PGY 5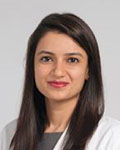 Shimoli Barot, MD
Hometown: Ahmedabad, India
Medical School: B.J. Medical College, Ahmedabad, India
Residency: Cleveland Clinic
Hobbies: Reading, Dancing, Yoga, Traveling, Relishing the food scene, Shopping, Cooking
Why did you choose Cleveland Clinic? During residency, I had the opportunity to associate closely with the fellowship program and found it to be a perfect balance of world-class clinical training and ample research opportunities. The ability to learn from experts in the field, access to fantastic mentors and the collegiality among fellows solidified my decision to choose Cleveland Clinic. Continuing in Cleveland also allows me to be close to my family and explore more of this diverse and delightful city.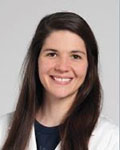 Madison Conces, MD
Hometown: Zionsville, IN
Medical School: Indiana University School of Medicine
Residency: Cleveland Clinic
Hobbies: running, anything outdoors (hiking, biking, sailing), reading, traveling
Why did you choose Cleveland Clinic? I chose Cleveland Clinic for fellowship primarily because of the wonderful mentorship relationships I had the opportunity to build during my residency. I knew I would be supported but also pushed to become an excellent physician and researcher. Additionally, the faculty and staff in the Taussig Cancer Center work well as a team which is critical to creating a healthy learning environment, and the fellowship leadership is devoted to the success of its fellows.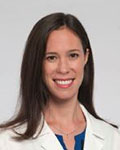 Anne Hubben, MD
Hometown: Skaneateles, New York
Medical School: Columbia University Vagelos College of Physicians and Surgeons
Residency: Cleveland Clinic Foundation
Hobbies: Biking or hiking in the Metro parks, dancing salsa, and new mom to a quarantine baby
Why did you choose Cleveland Clinic? I loved working at Cleveland Clinic during residency because of the community and the educational opportunities. I learned from experts in every field of medicine, and had exposure to complex cases and emerging therapies. When deciding on a fellowship program, I chose the Taussig Cancer Institute at Cleveland Clinic for the same reasons. I had built relationships with exceptional mentors in the cancer center. TCI offers many academic opportunities to develop my research interests. Finally, the fellows are an amazing group of talented and supportive physicians whom I am thrilled to have as my peers.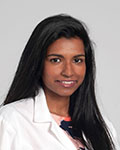 Bharathi Muthusamy, MD
Hometown: Chesterton, Indiana
Medical School: Indiana University School of Medicine
Residency: Indiana University School of Medicine
Hobbies: cooking, trying out new food, going to concerts
Why did you choose Cleveland Clinic? I was looking for a fellowship program that had varied research opportunities but also provided good clinical training. What impressed me most about Cleveland Clinic though were the fellows who were very passionate about their careers and learning. I could tell that good mentorship was a large driving point of this passion. I felt like I could feed off this energy, and it would inspire me to push myself in regards to my own education and research.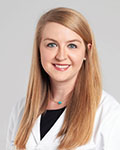 Logan Roof, MD - 2nd Year Chief Fellow
Hometown: Rock Hill, SC
Medical School: Medical University of South Carolina, Charleston, SC
Residency: University of Cincinnati Medical Center, Cincinnati, OH
Hobbies: Traveling, hiking, baking, yoga, running, Clemson football
Why did you choose Cleveland Clinic? Cleveland Clinic stood out to me as a program that places an emphasis on excellent patient care, innovative research, and leadership development. I was looking for a program that truly values fellow education and mentorship in both clinical and research settings. Cleveland Clinic provides a collegial environment with guidance from experts in the field of Hematology/Oncology.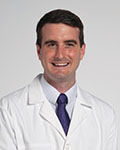 James Schuster, MD
Hometown: Loveland, OH
Medical School: University of Cincinnati College of Medicine
Residency: Case Western Reserve University/University Hospitals, Cleveland, OH
Hobbies: Movies, biking, spending time with family
Why did you choose Cleveland Clinic? As a native Ohioan, Cleveland Clinic has always stood out as a beacon for world-class healthcare and research. Strong leadership, a focus on teaching, excellent patient care, and ample opportunities in research are some of the reasons I was impressed with the program. In addition, I had heard of the collaborative, supportive environment between fellows, attendings, and other staff. I know that I will continue to grow, learn and provide care to the fullest of my abilities at Cleveland Clinic.
---
PGY 4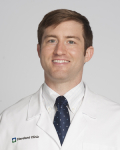 Taylor Brooks, MD
Hometown: Brookfield, OH
Medical School: University of Cincinnati College of Medicine
Residency: Wake Forest Baptist Medical Center
Hobbies: Travel, Audiobooks, Homebrew
Why did you choose Cleveland Clinic? The Cleveland Clinic has everything I was looking for in a fellowship program: mentorship for fellows is a priority; research opportunities are numerous and varied; and the clinical care of patients is world-class. Also, Cleveland is a fun, affordable city that is near to my family. Lastly, despite meeting at a distance due to COVID, interacting with program faculty and staff on interview day convinced me that this was a down-to-Earth, approachable group of people that truly cared about the success of their trainees. I couldn't be happier with how things turned out.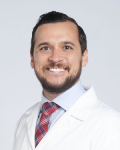 Thomas Curley, MD
Hometown: Huntington Station, NY
Medical School: Wake Forest School of Medicine
Residency: The Ohio State University
Hobbies: playing, watching (Go USMNT, USWNT, Spurs and Crew). Running, swimming, volleyball, reading outside… pretty much anything involving the outdoors. Spending time with my new Co Fellows. Playing the piano, listening to classic and alt rock. Cooking.
Why did you choose Cleveland Clinic? Searching for the right Fellowship program was a long and difficult process. What made Cleveland Clinic immediately stand out was the people. It was clear there is an environment where fellows feel supported from the staff and each other, but at the same time allowed enough autonomy in their patient care. Cleveland Clinic is a world renowned Cancer Center and Hospital, this gives me an incredible opportunity to gain experience in a wide variety of Oncologic and Hematologic disease processes that I may not find anywhere else. Finally as someone who has lived in Pittsburgh and Columbus, I was excited to continue living in the Midwest and excited to explore the phenomenal city of Cleveland Clinic.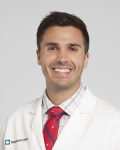 Lukas Delasos, DO
Hometown: Brookfield, CT
Medical School: Lake Erie College of Osteopathic Medicine at Seton Hill
Residency: University of Connecticut
Hobbies: My hobbies include snowboarding, golf, wakeboarding, and expanding my Euro-style board game collection.
Why did you choose Cleveland Clinic? I strived for a hematology & medical oncology program that centers its focus around providing a broad depth of both academic and clinical experiences, while managing a fine balance between the two. Equally valuable was to be part of a fellowship that emphasizes the importance of mentorship through its own practice and provides ample opportunity for clinical research. Although many programs demonstrated their capability of fulfilling these personal requirements of mine, Cleveland Clinic stood out to me through one core feature: their genuine interest in tailoring my training experience toward my aspirations within the specialty.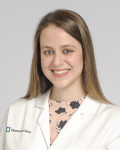 Danai Dima, MD
Hometown: Nafplio,Greece
Medical School: University of Athens, School of Health Sciences
Residency: Tufts Medical Center, Boston, MA
Hobbies: Volleyball, beach volleyball, open water swimming, science fiction movies, going to gym-HIIT workouts, traveling around the world, dancing, hosting parties, hiking (and any other outdoor activity!)
Why did you choose Cleveland Clinic? I chose Cleveland Clinic for fellowship because Taussig Institute is a world-class comprehensive cancer center, with strong commitment to excellent patient care as well as unparalleled opportunity for innovative research. The fellowship program offers a in-depth exposure to all types of hematologic and oncologic diseases, which is essential to personal and professional growth as a physician-scientist.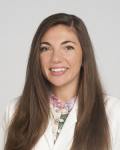 Nerea Lopeteguilia, MD
Hometown: Basque Country, Spain
Medical School: Complutense University, Madrid, Spain
Residency: University of Connecticut, Farmington, CT
Hobbies: traveling (35 countries and counting!), scuba diving, hiking and photography. I am also a cinephile, art museum and theater enthusiast!
Why did you choose Cleveland Clinic? I chose to train at the Cleveland Clinic because I quickly realized that the program leadership is truly dedicated and committed to fellows' education, professional and personal growth. Being a comprehensive cancer center, the volume, breadth and depth of clinical exposure, paired with unlimited resources is unparalleled.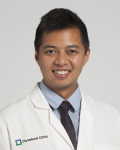 Minh-Tri Nguyen, MD
Hometown: Da Lat, Vietnam
Medical School: Wright State University
Residency: Case Western Reserve University - Metro Health
Hobbies: I love trying new things and learning new skills. I am currently a father to many house plants and have gotten a little bit into hydroponics and aquascaping. I like to paint and doing DIY projects. I enjoy playing sports, particularly tennis, volleyball, and now learning pickle ball! I love Somalian food.
Why did you choose Cleveland Clinic? I really enjoyed my interview! The staff were extremely keen on getting to know me and it was clear to me that the program viewed me holistically. It was a warm welcome and friendly interview. I had the sense that there are not only amazing opportunities here, but that I would have equally amazing mentors and support to grow.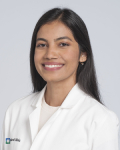 Haikoo Shah, MD
Hometown: Mansfield, OH
Medical School: Northeast Ohio Medical University
Residency: University Hospitals of Cleveland, Cleveland, OH
Hobbies: cooking plant-based foods and trying new cuisines, raising house plants, reading, writing, spending time with my family and friends.
Why did you choose Cleveland Clinic? Cleveland Clinic is a hub for advancements in cancer care, exceptional clinical care, and novel research. Taussig is home to world renowned faculty and offers the opportunity to work alongside national leaders across all disease groups. The faculty are genuinely invested in our growth and provide a supportive and open environment for us to become strong clinicians and academic oncologists. I chose Cleveland Clinic for my formative years of training because I knew that this is the place that would help me build the skills I need to provide the best possible care for my patients, whether that's in the clinic or through research.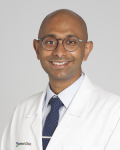 Thejus Thayyil Jayakrishnan, MD
Hometown: Calicut, Kerala, India
Medical School: All India Institute of Medical Services, New Delhi, India
Residency: Allegheny Health Network, Pittsburgh, PA
Hobbies: Biking, reading, watching movies, listening to podcasts, hosting board game nights and exploring the food scene with my wife.
Why did you choose Cleveland Clinic? There are plenty of reasons. In terms of the program – I knew that I would get strong mentorship at Cleveland Clinic for clinical training as well as for research, being a hub for leaders in the field of oncology and one of the foremost academic centers in the world. The city – it is great living in a diverse city like Cleveland that offers ample opportunities for me to sustain my love of the outdoors. Finally, the people – the fellows I interacted with during and after my interview were all extremely happy with the training and I could feel that they loved the program. I also enjoyed my interactions with the faculty about our mutual interests.
Accomplishments
Accomplishments
Fellow Accomplishments
Recent Graduates
| Year | Former Fellow | Position |
| --- | --- | --- |
| 2021 | Sherwin Desouza | University Hospitals of Cleveland |
| 2021 | Siddarth Kunte | Cleveland Clinic (Regional/Sandusky) |
| 2021 | Kanika Nair | Cleveland Clinic |
| 2021 | Meena Sadaps | Cleveland Clinic |
| 2021 | Iris Sheng | Beth Israel Deaconess Affilliate |
| 2021 | Tamara Sussman | Dana Farber |
| 2020 | Rajshekhar Chakraborty | Columbia University |
| 2020 | Jaleh Fallah | US Department of Health and Human Services, FDA |
| 2020 | Rachel Hu | Intermountain Medical Center, Utah |
| 2020 | Ashwin Kishtagari | Cleveland Clinic Experimental Therapeutics Fellowship |
| 2020 | Sarah Lee | University of Washington, Seattle Cancer Care Alliance |
| 2020 | Pradnya Patil | Cleveland Clinic |
| 2019 | Jack Khouri | Cleveland Clinic |
| 2019 | Yazan Madanat | University of Texas Southwestern |
| 2019 | Pramod Pinnamaneni | East Texas Hematology/Oncology, Lufkin TX (Private) |
| 2019 | Yazeed Sawalha | Ohio State University |
| 2019 | Manasa Vulchi | St. Joseph Health medical Group, Santa Rosa CA (Private) |
| 2019 | Allison Winter | Cleveland Clinic |
| 2018 | Edward Greenberg | AbbVie Inc. |
| 2018 | Vadim Koshkin | University of California, San Francisco |
| 2018 | Girish Kunapareddy | Union Associated Physics Clinic, Terre Haute, IN (Private) |
| 2018 | Bhumika Patel | Prisma Health-University Center |
| 2018 | Sagar Patel | Cleveland Clinic Experimental and Clinical Hematology Fellowship |
| 2018 | Haris Zahoor | Cleveland Clinic |
| 2017 | Megan Kruse, MD | Cleveland Clinic |
| 2017 | Laurel Menapace, MD | United States Food and Drug Administration |
| 2017 | Moshe Ornstein, MD | Cleveland Clinic |
| 2017 | Swapna Thota, MD | Roswell Park Cancer Institute |
| 2017 | Shruti Tiwari, MD | Georgetown University / Medstar Washington Hospital Ctr. |
| 2017 | Leticia Varella | Cornell University |
Publications and Presentations
Honors & Awards - Past Two Academic Years
07/2020 - 06/2021
07/20 – ASCO Trainee Council Member, Sheng
7/20 – ASCO / AARC Workshop on Methods in Clinical Cancer Research, Sadaps
07/20 – ASCO Quality Training Fellow, Onger
10/20 – ASCO Quality Care Symposium Conquer Cancer Merit Award, Nair
12/20 – ASH Abstract Achievement Award, Kunte
12/20 – CAHON Young Investigators Award, Sheng
07/2019 - 06/2020
07/19 – ASCO / AACR Workshop on Methods in Clinical Cancer Research, Hu
07/19 – ASCO / AACR Workshop on Methods in Clinical Cancer Research, Sheng
07/19 – ASCO / AACR Workshop on Methods in Clinical Cancer Research, Sussman
08/19 – ASH/CRTI Fellow Participant Award, Chakraborty
08/19 – VeloSano Catalyst Award/Case Comprehensive Cancer Center, Kishtagari
09/19 - Conquer Cancer Foundation ASCO Quality Care Symposium Merit Award, Lee
10/19 - United European Gastroenterology (UEG) Week 2 Orals, Sadaps
10/19 - United European Gastroenterology (UEG) 2019 National Scholar Award (USA), Sadaps
11/19 – FDA/ASCO Fellow's Day Workshop, Hu
11/19 – The Society for Melanoma Research Travel Award, Sussman
12/19 – ASH Abstract Achievement Award, Kishtagari
12/19 – Pre-ASH HTRS Trainee Workshop, Desouza
01/20 - ASCO Foundation & Gastrointestinal Cancers Symposium Merit Award, Nair
03/20 – GME Patient Safety Day Award – 1st Place Poster, Lee
03/20 – FDA/ASCO Fellow's Day Workshop, Chakraborty
04/20 – HTRS Fellows Network Council Member Appointment, Desouz
Applying & Benefits
Applying & Benefits
Applying
We are excited you have chosen to apply to the Hematology/Oncology Fellowship Program at Cleveland Clinic. Our program is a not-for-profit, multispecialty academic medical center located in Cleveland, Ohio. Since its inception in 1921, education has been an integral part of our mission, which is "care of the sick, investigation of their problems, and further education of those who serve."
Candidates interested in applying for entry into the ACGME-accredited Hematology/Oncology Fellowship Program must complete an ACGME-accredited Internal Medicine Residency Program, or an RCPSC-accredited or CFPC-accredited Internal Medicine Residency Program located in Canada.
For the 2021 application season, all interviews will be virtual. A typical interview day will begin at 9 a.m. with a program overview conducted by the Program Director, followed by a meeting with our Chief Fellows. All applicants will also have the opportunity to meet current fellows during small group break-out sessions. Interviews occur in the afternoons with members of our Admissions Committee, concluding at 4 p.m. A detailed itinerary and additional information will be provided for applicants selected for interviews.
Should you have any specific questions or require additional information, we encourage you to reach out to the program contacts listed below:
Lynn Mulgrew - Program Manager
Email: [email protected]
Phone: 216.445.0624
Fax: 216.636.1711
Location: Cleveland Clinic
Taussig Cancer Institute
9500 Euclid Avenue
Cleveland, OH 44195
Benefits
Program Specific Benefits +
ASH Fundamentals for Hematology Fellows (FHF) paid by program for each fellow to include:
ASH Associate membership
One complimentary registration per academic year for one ASH meeting
Online access to ASH Self-Assessment Program (ASH-SAP)
ASCO Educational Essentials for Oncology Fellows (EEOF) Premium Package paid by program for each fellow to include:
ASCO-SEP® Latest Edition
ASCO Virtual Meeting
ASCO University courses (recommended curriculum)
ASCO Flashcard app
Oncology Training Program Slide Bank
In Training Exam: Offered in fellow's second and third year of training for both ASCO and ASH.
Travel Privileges:
1 GME funded trip per academic year: (Maximum of $1,500 per academic year): The Cleveland Clinic strongly encourages trainees to participate in scholarly/research activities. Funds are available for fellows in the accredited program to attend academic meetings for the purpose of presenting or engaging in leadership roles within national societies. Eligibility will be determined by the Program Director. Please refer to the Graduate Physician's Manual for further details.
Program sponsored reimbursement for travel to national society meetings:
The program will provide financial assistance for each fellow to attend 1 ASCO and 1 ASH meeting throughout their three years of training if not presenting.
Fellows with accepted abstracts are also provided support to travel with Program Director approval
Board Review: Fellows in their final year of training have financial support to attend a board review course to include registration, travel, lodging and a meal allowance.
Book Allowance: $300 per academic year to purchase educational materials. Fellows must follow appropriate protocol to submit for reimbursement.
iPhone: Clinical trainees will receive Cleveland Clinic issued iPhones during orientation.
Coaching: The goal of each Coach is to provide the fellow with ongoing unbiased feedback during training to stay focused and on track. Coaches will provide guidance to fellows in career development, professional goals and long-term success strategies. They will assist in identifying professional opportunities as well as provide advice and direction on how to approach different projects and capitalize on strengths as well as identify areas needing improvement.
Moonlighting: We offer competitive wages for internal moonlighting to eligible candidates. Must hold a permanent Ohio medical license and be appropriately credentialed within the hospital.
Learn about our competitive benefits program including key information on healthcare coverage along with information to help you better manage your finances while in training.
Benefit Highlights
Finance Highlights