Program Overview
Program Overview
When Cleveland Clinic opened its doors in 1921, the goal of our founders was simple and straightforward: "Better care of the sick, investigation of their problems, and further education of those who serve." Today, our health system is one of the best in the world, recognized internationally as a center of excellence. While we have grown exponentially over the past century, expanding our reach regionally, nationally and internationally, our three-fold mission has remained the same. Since its inception in 1989 as the first US-based physician Hospice and Palliative Medicine Fellowship, the Taussig Cancer Institute's HPM Program fosters these same principles and strives to provide excellent education for interested physicians. Our services are integrated throughout our healthcare system and we are seen as a vital part of the patient's care in areas such as solid tumor oncology, bone marrow transplant, medical intensive care and cardiovascular intensive care.

At Cleveland Clinic, we understand the importance of preparing the next generation of physicians to excel in palliative approaches to cancer, advanced lung, heart and liver disease, critical care, neuromuscular diseases and other diseases appropriate to palliative care. We prepare you to be tomorrow's leaders. In our fellowship, we foster an environment of collaboration and collegiality, creating a culture that promotes your education and facilitates engaged career development. Ultimately, we desire a diverse class of fellows with varied interests and career goals, who work together to embody and promote the values of Cleveland Clinic: Teamwork, Innovation, Integrity, Quality, Inclusion, and Empathy.
Cleveland Clinic Main Campus HPM Services:
Outpatient palliative medicine clinic.
Inpatient adult palliative medicine consult services:


Regular nursing floor consults (non-ICU).
ICU – Including medical, surgical, neuro, cardiac and cardiothoracic.
Integrated Solid Tumor Oncology.
Integrated Bone Marrow Transplant and Leukemia.

Inpatient pediatric palliative medicine consult service.
Cleveland Clinic Community-Based HPM Services:
Inpatient palliative medicine consult services at five of our regional hospitals.
Outpatient palliative medicine clinics on the east and west side of Cleveland.
Home-based HPM services.

Home Hospice.
Home (Visiting) Palliative Medicine.
The HPM Fellowship is an ACGME-accredited and clinically rigorous one-year program for candidates who aspire to be top-tier physicians in the field. We work in collaboration with interdisciplinary teams at our new state-of-the-art, multi-disciplinary cancer center. The Taussig Cancer Institute, in collaboration with University Hospitals of Cleveland, is a NCI-Designated Comprehensive Cancer Center. In 1991, Cleveland Clinic's program was recognized by the World Health Organization as "a unique model of a much-needed service" and received designation as a WHO Demonstration Project.
TCI Diversity Statement
At the Taussig Cancer Institute, we are striving to build a culture of inclusiveness, diversity and equity. We believe representation matters and creating an inclusive organizational culture of patients, employees, business partners and the community is a high priority. Diversity plays a key role at Cleveland Clinic as well as all healthcare organizations because it affects interactions between employees and the patients and families served. Training in Diversity, Equity, and Inclusion (DEI) topics enables us to better serve and relate to our increasingly diverse patient population and to each other. Our programs integrate cultural humility skill development to increase knowledge, improve employee-to-employee communication and impact patient care in meaningful ways.
Diversity & Inclusion
Discover the role diversity and inclusion plays at Cleveland Clinic and at its Graduate Medical Education program, as well as our diversity and inclusion efforts.
Learn more
Clinical Training & Didactics
Clinical Training & Didactics
Clinical Training Locations
In our fellowship program, we take the balance between service and education very seriously. Since you are with us for only one year, your clinical experiences play a key role in becoming the competent HPM physician you want to be. We offer an extensive, in-depth educational experience for 4-6 fellows a year.
Fellows gain a wide exposure to:
Medically complex patients from local communities and from around the world seen in multiple practice settings.
Direct supervision from board-certified staff physicians.
Dynamic members from our interdisciplinary team.
Supportive consultants and collaborators who are leaders in their respective fields.
Clinical rotations are set up in two-week blocks. 32 weeks of training will come from the rotations seen here, which allows 10 weeks to customize your fellowship experience with rotations such as bioethics, geriatrics, interventional pain management and more.
Didactics and Beyond
Structured didactics serve to complement and enhance the learning that occurs on clinical services. This starts during orientation with our palliative care "bootcamp", where faculty gives broad frameworks for our specialty, which cover practical matters, such as how to write impactful notes and how to be an effective consultant, as well as educational matters, such as approaching pain management, non-pain symptom management, communication, end of life care and family meetings in preparation for starting work on clinical services. Regardless of the specialty from which you join us, we will have you feeling comfortable and prepared for patient care.
As the year goes on, fellows have a dedicated academic day every month. These alternate between day-long communication skills retreats and lecture based didactics on advanced palliative medicine topics.
Communication Skills Training: Communication training consists of day-long retreats where fellows and faculty will learn, discuss and practice communication skills. The seven retreats are spaced evenly throughout the year and designed to build over time to cover more and more advanced skills. Faculty keeps the learning both enjoyable and impactful by employing a variety of techniques and drills from medical improv and sociodrama, as well as from Cleveland Clinic's REDE to Communicate course. Dr. Neuendorf brings her past experience from leading the Center for Excellence in Healthcare Communication directly to you, where she has taught thousands of physicians communication skills across the country and the world and has trained many to become communication facilitators themselves.
Lecture Based Didactics: Lectures are taught by faculty in palliative medicine, as well as related fields including psychiatry, ethics, geriatrics and anesthesiology. Lectures given throughout the year will include the essentials to be a competent specialist and will include advanced topics, such as buprenorphine, ketamine, donation after cardiac death, pain management in substance use disorder, as well as topics on education and leadership.
Other Educational Series: In addition to lectures during the academic half-days, fellows will be able to participate in the following conferences:
Journal club.
Palliative Medicine Grand rounds.
Case conferences.
Psychosocial rounds.
Narrative Medicine.
M&M conferences.
Interdisciplinary team meetings.
Psychosocial tumor board.
Opioid management review committee.
Hospital & Rotation Locations
Hospital & Rotation Locations
Hospitals
Most training will take place at Cleveland Clinic's main campus. In addition, fellows also will train at Hillcrest Hospital, a Cleveland Clinic health system hospital that provides consultant palliative care services. Fellows can choose to rotate with the palliative team at Fairview Hospital, as well.
Cleveland Clinic provides patient care for regional, national and international patients at locations throughout the Cleveland metropolitan area.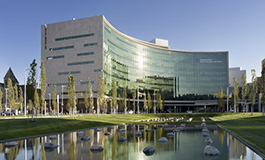 Founded in 1921 by George Crile Sr.
Over 100 specialties are represented, including pediatrics.
44 buildings, over 85 operating rooms, more than 1,400 beds and more than 100 ICU beds.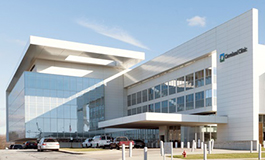 Hillcrest Hospital is a busy community hospital with 500 beds on Cleveland's east side.
Hillcrest Hospital features a level II trauma center and 48 ICU beds.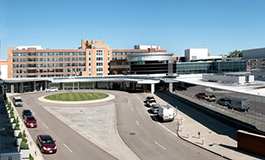 Fairview Hospital is a busy 488 bed community teaching hospital on Cleveland's west side overlooking the city's Metroparks.
Features a level I trauma center and 52 ICU beds.
Rotation Locations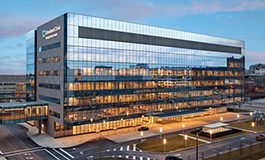 Fellows will find the office they share with their co-fellows within the Taussig Cancer Center. Also within Taussig are the palliative medicine outpatient clinics. Other outpatient locations are available based on fellow interest.
McGregor Home and Cedarwood Plaza
Conveniently located within minutes of main campus, fellows will have their Long Term Care requirement met at McGregor Home and Cedarwood Plaza.
Fellows
Fellows
Current Fellows
Class of 2022 - 2023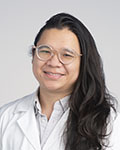 Alex Chu, MD
Hometown: Portland, OR
Medical School: Oregon Health & Science University
Residency: New York Presbyterian-Queens – Emergency Medicine
Hobbies: Cooking, baking, crochet
Why did you choose Cleveland Clinic?
I chose Cleveland Clinic because it is a large academic institution where I can see interesting, complex cases.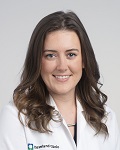 Jennifer Jett, MD
Hometown: Shawnee, OK
Medical School: University of Oklahoma Health Sciences Center
Residency: Christiana Care – Family Medicine
Hobbies: Writing music, traveling, soccer
Why did you choose Cleveland Clinic?
During my interview day, Dr. Neuendorf arranged for me to have an additional meeting with a provider who practices a specific medical area of interest I have that is outside of HPM. I wanted to come to a program that both gave me the opportunity to see HPM at its highest acuity with patients from all over the world, as well as be with a program that values me as an individual and supports me in seeking out those opportunities for growth.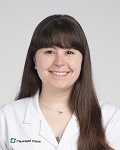 Lauren Messick, DO
Hometown: Moorestown, NJ
Medical School: Philadelphia College of Osteopathic Medicine
Residency: Allegheny General Hospital – Internal Medicine
Hobbies: Peloton, playing with my cats, cooking
Why did you choose Cleveland Clinic?
I chose CCF for the opportunity to work with world class palliative medicine physicians and patients with significant medical complexity.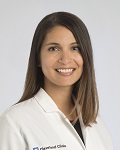 Sarah Persaud, MD
Hometown: Westlake, OH
Medical School: Case Western Reserve University School of Medicine
Residency: Indiana University – Emergency Medicine
Hobbies: Hiking, boxing, swimming, trying new restaurants
Why did you choose Cleveland Clinic?
I wanted the best clinical training I could receive. The acuity and diversity at the Cleveland Clinic provide me with that opportunity. Additionally, the staff are all incredibly supportive and have been wonderful educators.
Post Fellowship
Fellows from the past 10 years have left our program and are influencing the world of medicine in many different ways.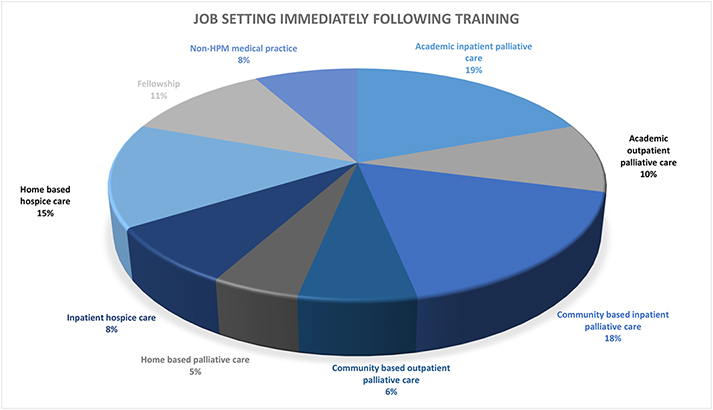 Our Staff
Benefits
Benefits
Comprehensive Health Plan: Graduate Medical Education at Cleveland Clinic offers a comprehensive and competitive benefits program that recognizes the needs of a diverse workforce, as well as providing individuals and families with meaningful benefit choices.
Dental Insurance.
Vision Plan.
Prescription Drug Benefit.
Retirement Programs: 403(b) Savings and Investment Plan (SIP)
Funded with Pre-Tax, Roth, and/or After-Tax contributions.
Fidelity Investments financial support by representatives at no cost.
Voluntary Benefits:
MetLife Auto/Home/Pet Insurance.
MetLaw Group Legal Plan.
Global CARE Program.
Flexible Spending Accounts:
Healthcare FSA.
Dependent Care FSA.
Additional Insurance Coverage:
Group Long Term Disability.
Supplemental Individual Disability.
Life Insurance.
Professional Liability Insurance.
Paid Time Off (PTO):
15 Vacation Days.
5 Personal Days (Board Exams, Sick Days, Interviews, etc).
Travel Benefit: Cleveland Clinic strongly encourages trainees to participate in scholarly/research activities. Eligibility will be determined by the Program Director. Please refer to the Graduate Physician's Manual for further details.
One Education Institute sponsored trip per academic year (Maximum reimbursement of $1,500 per academic year).
Funds are available for fellows in the accredited program to attend academic meetings for the purpose of presenting or engaging in leadership roles within national societies.
Maternity and Parental Leave:
100% pay for up to 8 weeks of maternity leave for mothers following childbirth.
100% pay for up to 4 weeks of parental leave for both parents following the birth or adoption of a child.
Board Exam Preparation: American Academy of Hospice and Palliative Medicine's HPM Pass subscription paid by program for each fellow.
Designed to simulate the board certification exam.
Includes 136 test questions.
iPhone: Clinical trainees will receive Cleveland Clinic issued iPhones during orientation.
Benefit Highlights: Find out what benefits you receive as a Cleveland Clinic trainee.
Finance Highlights: Get key information such as salary to help you manage your finances.
Support Programs
Support Programs
Available Services & Support Programs
House Staff Association: Peer-elected representative body of Cleveland Clinic physician trainees (house staff), which includes residents and fellows.
Advocate for and promote the well-being, interests, and education of Cleveland Clinic house staff.
Provide input on policy to improve patient care and the work environment.
Sponsors activities for house staff such as educational seminars, volunteer events, an annual art contest, painting with the DIO, QPS opportunities, outing to sporting events, fine arts exhibits and concerts.
Well-Being Resources
TT4 Gym: Access to exercise facilities that are reserved exclusively for residents and fellows.

Gain access to facilities available to all CCF employees, as well as free fitness resources and mobile apps.

Office of Caregiver Experience: Offers resources for emotional, physical, spiritual and social well-being.
Well-Being Programs
Emerge Stronger: Emerge Stronger is a confidential, one-on-one peer support program for any Cleveland Clinic caregiver distressed by an unanticipated clinical event, adverse event or medical/healthcare error. Support is provided by a peer in your field.
Relaxation Program: Podcasts from Cleveland Clinic doctors on proper behaviors and techniques for relaxation.
Stress Free Now: Six-week online program designed to decrease stress, build resilience and increase energy.
Burnout Prevention Module: Helps to create a holistic, supportive culture of wellness and prevent trainee burnout.
Wellness Connection: A 30-minute presentation delivered by a wellness industry professional on the third Wednesday of each month.
Gifts of Gratitude Program: We do amazing things in this organization and this program offers caregivers to be recognized for their efforts.
Employee Wellness Monthly Newsletter: Events, raffles, and incentive programs.
Healthy Choice Program: A voluntary discount program that offers employees an opportunity to receive discounted rates on their health plan through achieving well-being and health goals.
Applying
Applying
Cleveland Clinic Foundation Program
We appreciate your interest in applying to our Hospice and Palliative Medicine Fellowship Program. As the first established Hospice and Palliative Medicine program in the United States, we pride ourselves on fostering an inclusive environment that encourages continuous improvement initiatives and emphasizes patient-centered care. Cleveland Clinic is a not-for-profit, multispecialty academic medical center located in Cleveland, Ohio and has a long reputation of providing excellent education for clinicians who are seeking high-quality post-graduate training. Palliative care is facing a growing shortage of caregivers; our teaching faculty are passionate about the work they do and believe in equipping fellows with the world-renowned skills and knowledge Cleveland Clinic has to offer. After completion of the fellowship program, our graduates feel confident that they can provide the best quality of life and clinical care for patients who are often feeling at their worst.
Application Process
All required clinical education for entry into ACGME-accredited fellowship programs must be completed in an ACGME-accredited residency program, or in an RCPSC-accredited or CFPC-accredited residency program located in Canada. Prior to appointment in the program, fellows must have completed an ACGME- or RCPSC-accredited program in child neurology, family medicine, internal medicine, pediatrics, physical medicine and rehabilitation, or neurology; or at least three clinical years in an ACGME- or RCPSC-accredited graduate educational program in one of the following specialties: anesthesiology, emergency medicine, obstetrics and gynecology, psychiatry, radiation oncology, radiology, or surgery.

The application process for fellowship is conducted through ERAS®. Please visit the ERAS® website for more information about the application process and up-to-date deadlines for the current application cycle. The following is a list of required ERAS® application materials:
Personal Statement(s).
Letters of Recommendation (Upload to ERAS® Letter of Recommendation Portal).
Medical Student Performance Evaluation (Deans Letter).
Medical School Transcript.
ECFMG Status Report (International Medical Graduates Only).
Photograph.
USMLE and COMLEX Transcripts.
Interview Process
Cleveland Clinic is a strong advocate of maintaining equitable access for all fellowship candidates regardless of geographical location; we offer a robust virtual interview process that maximizes program exposure through an emphasis on interactive discussion, while also minimizing associated costs and travel time for applicants. To enhance your virtual experience we have designed a synergistic interview process that will allow you to engage with the program director, teaching faculty, and current fellows in the program and will provide you with virtual tours and a photo gallery to get a better feel for our facilities.

The interview process for our program can be expected to include the following:
Virtual Interface: Microsoft Teams.
Interview Length: The typical interview day for candidates is scheduled between 12:00 pm and 4:00 pm EST.
Interview Agenda: Each candidate will receive a personalized agenda from the Program Coordinator prior to the interview day. This will include a detailed schedule for your interview as well as provide you with informational resources about our Fellowship Program and Cleveland Clinic as an organization.
Program Overview: The interview day will begin with a designated time for you and other applicants to receive a brief overview of the Fellowship provided by the Program Director. (Approximately 35 minutes)
Current Fellow Q/A: Following the overview, candidates will have the chance to interact with fellows from the current program separately to hear about their perspective and ask them questions. (Approximately 15 minutes)
Teaching/Conference: Next, candidates will be provided with a short teaching conference by the Program Director so you are able to experience what a lecture might look like during a didactics session. (Approximately 30 minutes)
Break: Prior to the interview sessions, candidates will have a short break. (Approximately 15 minutes)
Interviews: The candidate will encounter four separate interviews, one of which will be conducted by the Program Director. Each interview will last approximately 30 minutes, with a 10-minute break between each session. (Approximately 2 hours and 30 minutes total)
Candidate Selection
We are a participant of the National Resident Matching Program (NRMP) Main Match and therefore, do not fill any positions outside of the Match. Applications will be accepted during the month of July each year for positions to begin July 1 of the next academic year. Please refer to the NRMP Website for more information regarding deadlines for the current application cycle.
Contact Us
Interested applicants are encouraged to contact our Fellowship Program Coordinator regarding inquiries into our program. We are dedicated toward making the fellowship application process as seamless as possible and look forward to interacting with you in the future.
Jon Courtade
Fellowship Program Coordinator
Email: Courtaj@ccf.org
Phone: 216-445-5447
Location: Cleveland Clinic Taussig Cancer Institute
9500 Euclid Ave., CA6