Cancer Consult QD
Cancer Consult QD
A site for physicians and healthcare professionals. Discover the latest cancer research insights, innovations and emerging advances from Cleveland Clinic Cancer Center specialists.
Cancer Advances
Cancer Advances
Cancer Advances Publication & eNewsletter
Cancer Advances is a printed publication and eNewsletter providing information from Cleveland Clinic Cancer Center about the latest innovative research, clinical trials and educational programs.
Cancer Advances eNewsletter is distributed 4 – 5 times per year.
Cancer Advances Print Publication is distributed twice per year.
To receive future copies of Cancer Advances in print, please email

[email protected]

.
Previous Cancer Advances Print Issues
OncLive®
OncLive®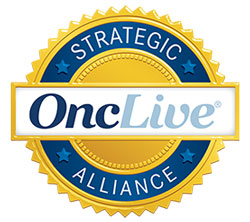 OncLive®, in collaboration with the leading cancer centers, schools of nursing, network providers, and oncology societies, ultimately strives to bring the latest in cancer research and practice to a national audience of oncology professionals.
View articles and videos of our Cleveland Clinic physicians discussing the latest cancer research and advancements on OncLive®.