Overview
Overview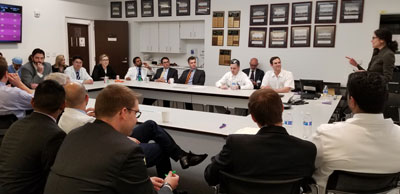 The Adult Cardiothoracic Anesthesiology Fellowship program at Cleveland Clinic began in 1976 and today is the largest with 18 fellows per year. Consistently competitive candidates from residency programs across the U.S. apply, interview and match with our program. U.S. News & World Report consistently names Cleveland Clinic as one of the nation's top hospitals in its annual "America's Best Hospitals" survey and has named Cleveland Clinic's heart program No. 1 in the nation since 1995.
Fellows participate in a large variety of complex, high acuity cases
Faculty are dedicated to educating and mentoring the next generation of cardiothoracic anesthesiologists
Fellows at the end of fellowship demonstrate proficiency at perioperative management and echocardiography of cardiothoracic surgical patients along with developing their personal professional interest including leadership, research and educational and are prepared to enter the next phase.
Fellowship Contact Information: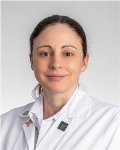 Jennifer Hargrave, DO, FAOCA, FASA
Cardiothoracic Anesthesia Fellowship Program Director
Donna Baumiller, C-TAGME
Program Manager
Phone: 216.444.4674
Fax: 216.445.2536
Email: baumild@ccf.org
Diversity & Inclusion
Discover the role diversity and inclusion plays at Cleveland Clinic and at its Graduate Medical Education program, as well as our diversity and inclusion efforts.
Learn more
Two Program Interest
Two Program Interest
Adult Cardiothoracic and Critical Care Medicine Anesthesiology Fellowships
Two-year appointment/commitment
The American Council for Graduate Medical Education (ACGME) provides individual accreditation for the following anesthesiology specialty fellowship programs: Adult Cardiothoracic Anesthesiology (ACTA) and Anesthesiology Critical Care Medicine (CCM). ACTA and CCM remain individual and separate 12-month training programs. The individual program is responsible to provide the specific ACGME program requirements during the year of enrollment. Individuals interested in pursuing both programs at Cleveland Clinic can follow the following process:
Applications

Applicants pursuing sequential ACTA and CCM fellowships at Cleveland Clinic must submit applications through the SF Match to both ACTA and CCM programs and indicate an interest in both training programs.
Dual interviews are not guaranteed.

Match

The Cleveland Clinic ACTA and CCM programs participate and remain in compliance with the rules and regulations of the SF Match.
The SF Match allows for exceptions to be requested prior to match day for applicants committing to institutions for more than one year or internal candidates.

Program Structure

Two- one year appointments will begin on August 1 (July 1, if required by military service or a candidate on a J1-Visa).
Applicants may request a specific sequence regarding fellowship program enrollment.

The final decision will be made by the program directors with the intent to facilitate request(s).

Completion

Following completion, ACTA and CCM fellows will have met the ACGME program requirements for both fellowship programs and will be eligible for board certification.
FAQs
FAQs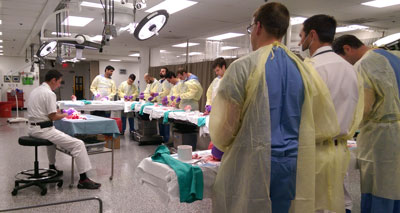 Positions: 18 fellows
Accreditation: American Council Graduate Medical Education
Clinical Volume:

4,100 cardiac surgical cases including

Lung and heart transplant program
Advanced heart failure and mechanical device program
Minimally invasive cardiac surgery
Structural heart disease program

1,600 thoracic surgical cases
96 CVICU beds

Two week pathology specific clinical rotations to allow for focused learning
The only Department of Cardiothoracic Anesthesiology in the U.S.
Bi-weekly protected education sessions

Departmental and multi-disciplinary didactics
Workshops
PBLD's
Echo conferences

Daily echocardiography formal discussion and review sessions
Scholarly activity availability from research projects, case reports, echo rounds and quality patient safety initiative publications and dissemination at national meetings
Research Clinical Associate Staff position is available after fellowship:

Fifty percent spent developing as junior staff
Fifty percent spent as a clinical researcher

Nationally renowned faculty with leadership positions throughout the subspecialty societies with a commitment to mentoring fellows and providing professional development opportunities
Structure
Structure
Rotations are distributed into four week modules (13 total modules):
Cardiothoracic Clinical Experience

Aortic Valve
Mitral valve
Aorta
Heart Failure
Structural Heart Disease
Thoracic
General Cardiac
Revascularization

6 weeks
6 weeks
6 weeks
4 weeks
4 weeks
4 weeks
4 weeks
2 weeks

Cardiovascular Intensive Care Unit
Imaging
Electives (two, 2-week electives)

Perfusion
Critical Care Imaging
Pediatric Cardiac
QPSI
Research
Requirements
Requirements
Applicants must have completed an anesthesiology residency program accredited by one of the following:

Accreditation Council for Graduate Medical Education (ACGME)
Royal College of Physicians and Surgeons of Canada (RCPSC) or CFPC-accredited residency program located in Canada

USMLE steps 1, 2 and 3 completion
Be eligible for a temporary unrestrictive Ohio medical license
Application Process
Application Process
All application materials must be sent directly to the San Francisco Match. In order to register and apply, please visit the SF Match and follow online instructions.
CV
Personal Statement
USMLE and In-training scores
Three letters of recommendation (one must be from the Program Director)
ECFMG Certificate (if applicable)
Application Timeline
Important dates for fellowship application and match process can be found at SF Match*
Resources
Resources
Training at Cleveland Clinic
We invite you to explore our Graduate Medical Education website to discover the reasons why Cleveland Clinic offers an ideal teaching and learning environment as well as to learn more about our rich tradition of excellence in the "education of those who serve."
About Cleveland
From renowned cultural institutions to vibrant neighborhoods, inspired food and beverage offerings, action-packed sports and indie shops and art galleries, engaging experiences can be found around almost every corner in Cleveland. Learn more.