For Medical Professionals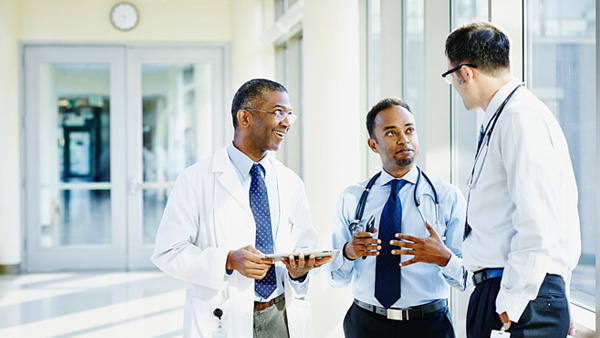 Updates to Curriculum
The CAE core administration group has been instrumental in changing the curriculum and philosophy of education offered within the Anesthesiology Institute. Curriculum changes for the resident training program include the implementation of a novel 4-year continuum of training, which integrates internship curriculum with subspecialty training in anesthesia. The curriculum has received national recognition, including an International Anesthesia Research Society Innovation in Teaching Award.
Individualized Lectures and Cutting-Edge Simulation Centers
Each class has individualized lectures during a dedicated "academic day" each week. The addition of remote video conferencing has expanded the reach of our educational programs to outlying facilities in Cleveland Clinic health system.
In anticipation of healthcare reform, the Anesthesiology Institute is taking measures to ensure our education programs prepare trainees for success. We have welcomed the addition of the Debra Ann November Pediatric Airway and Pulmonary Mechanics Lab, a new airway simulation center, as well as the full-scale simulation center in HealthSpace, where new curriculums are being designed, investigated and implemented. The School of Nurse Anesthesia is integrating more simulation into its curriculum by conducting classes in airway management, insertion of invasive monitoring lines and the use of ultrasound for regional anesthesia at the HealthSpace simulation center.