Primary Stroke Center
Fairview Hospital has been designated by The Joint Commission as a Primary Stroke Center. Obtaining this certification signifies that Fairview Hospital has undergone a comprehensive onsite evaluation and meets strict national stroke care standards as required by The Joint Commission.
Earning this recognition demonstrates that Fairview's stroke program follows national guidelines regarding quality and patient safety, which can significantly improve outcomes for stroke patients.
Utilizing advanced technology and innovative treatment options, Fairview Hospital's specially-trained stroke team provides the highest level of comprehensive care, diagnosing and treating patients quickly and significantly improving health and recovery time.
---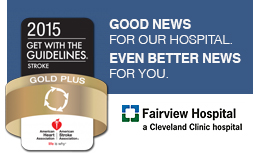 Fairview Hospital receives 2014 Stroke Gold Plus Award
Fairview Hospital has received the 2014 American Heart Association/American Stroke Association's Get with the Guidelines ® Gold Plus Stroke Quality Achievement Award. The award recognizes Fairview Hospital's commitment and success in implementing excellent care for stroke patients, according to nationally-accepted standards and recommendations.
---
Know the Warning Signs of Stroke – Think FAST
The National Stroke Association wants you to know how important it is for you to think and act F.A.S.T. when recognizing symptoms of stroke and getting help.
F – Face: Ask person to smile. Does one side of the face droop?
A – Arm: Ask the person to raise both arms. Does one arm drift downward?
S – Speech: Ask the person to speak a simple phrase. Does the speech sound slurred or strange?
T – Time: If you observe any of these signs, call 9-1-1 immediately.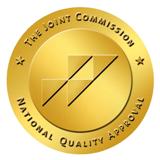 View All Specialties
Fairview Hospital Specialties
Fairview Hospital is committed to providing exceptional patient care in a wide variety of medical specialties. Learn more about the programs and services we offer.