Vickie studied Massage Therapy and Shiatsu at the National Institute of Massotherapy in Akron, Ohio and has been licensed by the State of Ohio Medical Board as a Massage Therapist since January of 1997. She began studying at the Upledger Institute in 1996 and has completed training in Advanced Craniosacral Therapy including Pediatrics, Brain Health and Somato Emotional Release, which addresses illness, memories and trauma stored in tissues and organs of the body. She continues as a teaching assistant at the Upledger Institute several times per year. Vickie is also a Reiki Master.
Vickie utilizes various massage modalities in her sessions including trigger points to treat complex issues such lower back and plantar fasciitis pain. She has also studied Reflexology, Bodytalk, Energywork, Native American healing techniques, Traditional Chinese Medicine and holds an Associate Degree in Visual Communications from the Art Institute of Pittsburgh. Vickie's bodywork relieves aches and pains as well as re-educates the body's perception of pain, resulting in relaxation and well-being throughout body, mind and spirit.
"I believe the body will always choose to heal itself given the right circumstances. By creating a safe, nurturing environment my intention is to listen to what your body needs and support a good healthy life by accessing the best in yourself. Your health is priority."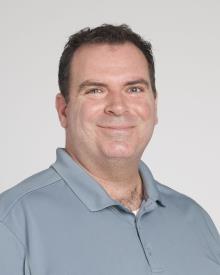 Jeff graduated from the School of Human Kinetics at the University of British Columbia, with an interest in Physical Sciences. He obtained his Massage Therapy license from the Cleveland Institute of Medical Massage. His ambition has always been to help others and facilitate their healing. Through his own emotional and spiritual growth, Jeff has developed a gift of intuition to assist him with his work of transformation. He has worked in Chronic Pain Management for the past 10 years.
Jeff studied Osteopathic Manual Practice at the Canadian College of Osteopathy and Energy Kinesiology, which influenced him to learn the relationship of energy through the Chinese Medicine System and later become a Reiki Master, Polarity, and QiGong Practitioner. Jeff strives to help facilitate a healthier, happier you. His desire to learn and his passion to heal, allow him to continually grow and augment your healing.
Sharon graduated from the Cleveland Institute of Medical Massage. She has taken classes in Positional Release, Craniosacral Therapy, Deep Tissue Massage, Sciatica Relief and Reiki, a wonderful healing energy therapy. She is also certified in Oncology Massage, and volunteers monthly at The Gathering Place. She is certified in Manual Lymph Drainage and Compression Bandaging. Please see Sharon for Lymphedema and Lipidema care.
Sharon loves that she is in a field that she can continuously learn and better herself, and is proud in her ability to tailor each massage to the needs and goals of her clients!
Karen received her massotherapy certification from Lakeland Community College and became licensed by the Ohio State Medical Board in 2004. Her specialties include chair massage, Swedish massage, trigger point therapy and myofascial release. She recently completed and became certified in Manual Lymph Drainage and Compression Bandaging.
"I look forward to utilizing my new skills and working on patients with lymphedema."
Wendy specializes in Swedish massage, pain management, neuromuscular therapy, cranial sacral therapy, pregnancy massage, trigger point therapy, deep tissue, headache and migraine relief, injury/accident victims, chronic illness, Reiki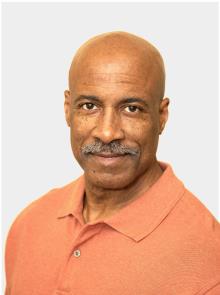 Wayne is a retired federal firefighter of 34 years with the Department of Defense. He is a certified personal trainer and fitness professional with the American Council of Exercise. Wayne obtained his license in massage therapy with the state of Ohio state medical board after graduating from the National Institute of Massotherapy. He is trained and performs Swedish relaxation massage, deep tissue massage, neuromuscular therapy, sports massage, chair massage and myofascial release.
" I particularly enjoy providing relief from the discomfort of back and neck pain."
Linda has a Bachelor of Science in Nursing degree from St. Louis University. She maintains her Ohio licensure as a Registered Nurse. She obtained certification in Massotherapy from Cuyahoga Community College and is licensed by the Ohio State Medical Board. She is a professional member of the American Massage Therapy Association. Linda practices basic Swedish massage as well as chair massage while incorporating other modalities such as trigger point therapy, myofascial release and muscle energy techniques.
"I enjoy providing relaxation massage for stress relief as well as therapeutic massage to assist clients with musculoskeletal pain problems."