Overview
Overview
Cleveland Clinic's Glickman Urological & Kidney Institute's urology fellowship training programs offer a variety of fellowship opportunities in the following subspecialties, each integrating research and clinical training:
Our fellowship training programs offer a variety of challenging clinical experiences as well as numerous opportunities for basic, translational, clinical and outcomes research and clinical research. The institute's collegial atmosphere and ample support staff enable fellows to balance clinical and investigative training with family and personal interests outside the hospital.
Urology is a rapidly advancing specialty, and the Glickman Urological & Kidney Institute is at the forefront of progress, with strong programs in all of the subspecialty areas. We believe that our fellowship programs are among the best and that they enable our graduates to take their place among tomorrow's leaders in clinical and investigative urology.
The Urology Fellowship Program brochure and these web pages provide an overview of our program as well as information about living in the Cleveland area.
Living in Cleveland
The city that bears the namesake for Cleveland Clinic is a growing metropolis with excellent quality of life and low cost of living. The city is home to the Rock and Roll Hall of Fame, the Cleveland Zoo, highly regarded Science and Natural History Museums, and an Art Museum that was recently ranked the second best in the United States. The city also features a world-renowned Symphony Orchestra and Playhouse Square, the second largest performing arts center in the United States. Cleveland is also home to several sports teams including the Cavaliers, Indians, and Browns.
Cleveland is experiencing a renaissance in the restaurant and craft beer scene and has a diverse array of restaurants and bars to visit after work. The city is surrounded by the Cuyahoga Valley National Park and provides ample opportunity to explore nature. Cleveland is an extremely family-friendly city and provides ample opportunity for significant others, spouses, and children to explore and grow.
History of the Institute
History of the Institute
The Department of Urology has had a long and rich history at Cleveland Clinic. The history of the department dates back to the 1920s with Dr. William E. Lower, one of Cleveland Clinic's four founders. Dr. Lower was a renowned surgeon known to be one of the first to perform a suprapubic prostatectomy.
Dr. Charles Higgins succeeded Dr. Lower in 1948, and further strengthened the department's reputation by performing research in kidney stone prevention, urinary diversion in children, and cystectomy for bladder cancer. Thereafter, Dr. Ralph Straffon ushered in a new generation of urologists through the 1960s and helped develop the department into a leader in cadaveric renal transplantation. Dr. James Montie, a renowned urologic oncologist and former resident, succeeded Dr. Straffon as Chairman of Urology in 1983. Dr. Montie's tenure was followed by Dr. Andrew C. Novick, an esteemed renal surgeon whose contributions to the field of urology include the partial nephrectomy.
Under Dr. Novick's direction, the Department of Urology underwent tremendous growth and development through its transformation into a team of clinical and surgical subspecialists coupled with a strong basic science infrastructure. This legacy has been furthered by Dr. Klein and our current leadership team who have fostered explosive growth in both the clinical and translational research areas with the development of four basic science laboratories and a committed corps of 46 renowned urologists.
The Department of Urology, housed within the Glickman Urological and Kidney Institute, offers a full range of urological and kidney care for adults and children. The department's activities encompass a high-volume practice with challenging clinical cases, extensive basic and translational scientific activities, and in-depth laboratory research within an environment that nurtures the future leaders of its specialties. Cleveland Clinic is recognized in the U.S. and throughout the world for its expertise and care.
The Department of Urology provides care in the following subspecialties:
Urologic Oncology
Minimally Invasive (Laparoscopic and Robotic) Surgery
Renal and Pancreas Transplantation
Prosthetics and Genitourinary Reconstruction
Female Pelvic Medicine and Reconstructive Surgery
Endourology and Stone Disease
Men's Health
Pediatric Urology
Urologic Congenitalism
Male Infertility
Research Support
The Novick Center for Clinical and Translational Research supports the research efforts of all members of the Glickman Urological & Kidney Institute. Headed by urology and nephrology staff, the center has a research manager, research nurses, study coordinators, database managers and IT support personnel. The center manages a number of clinical trials and 15 disease-specific databases that serve as a source for clinical projects and outcomes reporting.
Biostatistical support is provided through the Department of Quantitative Health Sciences and center personnel frequently collaborate with scientists in Cleveland Clinic's Lerner Research Institute.
Collaborative Learning
At the Glickman Urological & Kidney Institute, our fellows enjoy active collaboration with our residents in clinical, didactic and research endeavors. For example, fellows have the opportunity to work closely with residents on the wards, in clinic and in the operating rooms, which fosters the exchange of ideas and allows fellows to hone their developing skills as physician educators.
Fellows also have the opportunity to participate in weekly and monthly resident teaching conferences, including case presentations, morbidity and mortality conferences, journal club and various subspecialty clinical conferences.
Because the urology residency is among the few programs in the country to offer a dedicated year of research, there is ample opportunity for resident and fellow collaboration on clinical and basic science research projects, which in the past have resulted in publications and meeting presentations.
Program Directors
Clinical Fellows
Clinical Fellows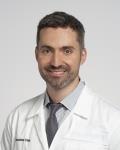 Tarik Benidir, MD
Hometown: Toronto, Canada
Medical School: Queen's University - Canada
Residency: University of Toronto
Fellowship: Urologic Oncology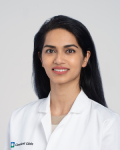 Raevti Bole, MD
Hometown: Mumbai, India
Medical School: University of Kentucky College of Medicine
Residency: Mayo Clinic
Current Fellowship: Male Infertility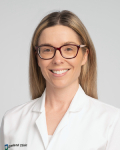 Jacquelyn Booher, DO
Hometown: Norfolk, Virginia
Medical School: Campbell University, School of Osteopathic Medicine
Residency: Ascension Genesys Hospital
Current Fellowship: Female Pelvic Medicine and Reconstructive Surgery (FPMRS)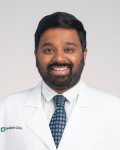 Jay Chavali, MD
Hometown: Guntur, India
Medical School: N.T.R University of Health Sciences - India
Residency: Indiana University Medical Center
Current Fellowship: Urology/Advanced Robotic and Laparoscopic Urological Surgery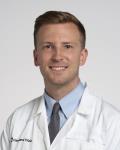 Ethan Ferguson, MD
Hometown: New Castle, IN
Medical School: Indiana University School of Medicine
Residency: Indiana University
Fellowship: Advanced Urological Robotic and Laparoscopic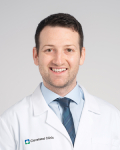 Albert Geskin, MD
Hometown: New York, NY
Medical School: University of Pittsburgh School of Medicine
Residency: University of Texas Medical School at Houston
Fellowship: Advanced Robotic and Laparoscopic Urological Surgery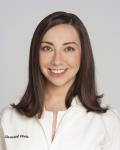 Lauren Gleich, DO
Hometown: Grand Forks, ND
Medical School: A.T. Still University of Health Sciences School of Osteopathic Medicine
Residency: Rowan University School of Osteopathic Medicine
Fellowship: Female Urology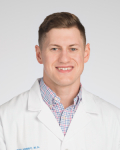 Fabrice Henry, MD
Hometown: Montauban, France
Medical School: Ohio State University College of Medicine
Residency: Cleveland Clinic Akron General
Fellowship: Stone Disease and Advanced Endourology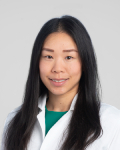 Louisa Ho, MD
Hometown: Toronto, Canada
Medical School: Queen's University, Faculty of Medicine
Fellowship: Stone Disease and Advanced Endourology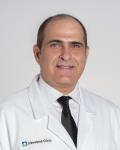 Aaron Kaviani, MD
Hometown: Toronto, Canada
Medical School: Azad University – Tehran
Residency: Tajrish Hospital - Tehran
Fellowship: Advanced Urological Robotic and Laparoscopic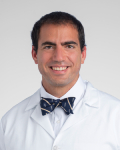 Roger Khouri, MD
Hometown: St. Louis, MO
Medical School: University of Michigan Medical School
Residency: University of Texas Southwestern Medical School at Dallas
Fellowship: Male Genitourinary Reconstruction and Prosthetics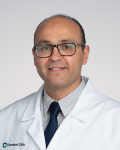 Khaled Refaai, MD
Hometown: Egypt
Medical School: Alexandria University Hospital - Egypt
Residency: Alexandria University Hospital - Egypt
Fellowship: BTF Kidney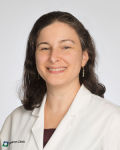 Chen (Grace) Shenhar, MD
Hometown: Israel
Medical School: Israel - Sackler School of Medicine, Tel Aviv University
Residency: Kaplan Medical Center
Fellowship: Female Pelvic Medicine and Reconstructive Surgery (FPMRS)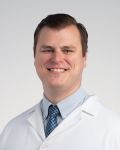 Andrew Wood, MD
Hometown: Ann Arbor, MI
Medical School: Georgetown University School of Medicine
Residency: Maimonides Medical Center
Fellowship: Urologic Oncology
Past Fellows
| Name | Current Position |
| --- | --- |
| Alp Tuna Beksac, MD | Associate Staff, Cleveland Clinic, Department of Urology |
| Martin Hoffman, MD | Assistant Professor, Urology, Loma Linda University |
| Yi-Chia Lin, MD | Associate Staff, Cleveland Clinic, Department of Urology |
| Scott Lundy, MD | Associate Staff, Cleveland Clinic, Department of Urology |
| Sarah Martin,DO | Private Practice, Duly Health and Care, Chicago, IL |
| Jacqueline Zillioux, MD | Assistant Professor, University of Virginia, Charlottesville, VA |
| Harmenjit Brar, MD | |
| Hanson Zhao, MD | |
| H. Collier Wright, MD | |
| Matthew Truong, MD | Private Practice, Rochester, NY |
| Manesh Panner Selvam, PhD | |
| Neil Kocher, MD | Private Practice, Poughkeepsie, NY |
| John Doolittle, MD | Faculty, Department of Urology, University of Oklahoma |
| Uzoma Anele, MD | Staff, Department of Urology, University of Louisville School of Medicine |
| Ali Aminsharifi, MD | Private Practice, Hershey, PA |
| C. Alex Wilson, MD | Private Practice, Corpus Christi Urology Group, Corpus Christi, TX |
| Lewis Thomas, MD | Academic Practice, BJC Healthcare, St. Louis, MO |
| Jessica Rueb, MD | Academic Practice, Prisma Health- USC, Columbia, SC |
| Eric Miller, MD | Private Practice, Sutter Health, San Francisco, CA |
| Naveen Kachroo, MD | Academic Practice, Henry Ford Hospital, Detroit, MI |
| Juan Garisto, MD | Government, VA Boston Healthcare System, Boston, MA |
| Juan Fella, MD | Academic Practice,Clinica las Condes/University of Chile, Santiago, Chile |
| Nicholas Farber, MD | Private Practice, Advanced Urology, Atlanta, GA |
| Samir Derisavifard, MD | Academic Practice, USMD, Arlington/Ft. Worth, TX |
| Parursh Babbar, MD | Private Practice, Cincinnatti, OH |
| Patricia Zahner, MD | Staff, St. Mary Physician Group, Langhorne, PA |
| Roger Yau, MD | Staff, Urology Specialists of the Carolinas |
| Karen Stern, MD | Staff, Mayo Clinic-Phoenix |
| Neel Parekh, MD | Staff, Cleveland Clinic, Cleveland, OH |
| Nathan Hoy, MD | Staff, University of Alberta in Edmonton, Alberta, Canada |
| Laura Giusto, MD | Continence and Pelvic Floor Dysfunction at Chesapeake Urology Associates in Owings Mills, MD |
| Mohamed Eltemamy, MD | Staff, Cleveland Clinic, Cleveland, OH |
| Michael Brooks, MD | Assistant Professor with Baylor College of Medicine in Houston, TX |
| Luay Alshara, MD | Assistant Professor of Urology at Albany Medical College/New York. Endourology and Robotic Surgery |
| Daniel Sagalovich, MD (2017-2018) | Faculty, Mount Sinai Hospital, NY |
| Jeremy Reese, MD (2016-2017) | Faculty, Foothills Urology Colorado, Golden, CO |
| Jessica Lloyd, MD (2016-2018) | Private Practice, Eugene, OR |
| Juan Guzman, MD (2016-2018) | Staff, Cleveland Clinic Florida |
| Julien Dagenais, MD (2016-2018) | Faculty, The Urology Center of Colorado, Denver, CO |
| Ryan Nelson, DO (2015-2017) | Faculty, Michigan Institute of Urology, Macomb, MI |
| Matthew Maurice, MD (2015-2017) | Faculty, Canton Urology, Canton, OH |
| Elodi Dielubanza, MD (2015-2017) | Faculty, Brigham and Women's Hospital, Boston, MA |
| Henry Okafor, MD (2015-2017) | Faculty, University of Tennessee, Chattanooga, TN |