Overview
Overview
We welcome your interest in the Cleveland Clinic Urology Residency Training Program. Our six-year program integrates one-year of general surgery/pre-specialty training, one-year of research, and four-years of clinical urology training. The Residency Training Program brochure and this page provide an overview of our program, as well as information about living in the Cleveland area.
According to the Doximity Residency Navigator survey, which includes peer nominations from board-certified U.S. physicians, the Cleveland Clinic Urology Residency Program is the top program by reputation, research output, board certification and size of program.
Our residency training program offers a variety of challenging clinical experiences spanning the breadth of the discipline, as well as numerous opportunities for basic, translational, clinical and outcomes research.
All members of the Glickman Urological & Kidney Institute are committed to maintaining an academic environment that fosters the finest urologic training. Our collegial atmosphere and ample support staff enable residents to balance clinical and investigative training with family and personal interests outside the hospital.
History of the Program
The Department of Urology has had a long and rich history at Cleveland Clinic, highlighted by our #1 ranking by U.S. News & World Report. The history of the department dates back to the 1920s with Dr. William E. Lower, one of Cleveland Clinic's four founders. Dr. Lower was a renowned surgeon known to be one of the first to perform a suprapubic prostatectomy. Dr. Charles Higgins succeeded Dr. Lower in 1948, and further strengthened the department's reputation by performing research in kidney stone prevention, urinary diversion in children, and cystectomy for bladder cancer. Thereafter, Dr. Ralph Straffon ushered in a new generation of urologists through the 1960s and helped develop the department into a leader in cadaveric renal transplantation.
Dr. James Montie, a renowned urologic oncologist and former resident, succeeded Dr. Straffon as Chairman of Urology in 1983. Dr. Montie's tenure was followed by Dr. Andrew C. Novick, an esteemed renal surgeon whose contributions to the field of urology include the partial nephrectomy. Under Dr. Novick's direction, the Department of Urology underwent tremendous growth and development through its transformation into a team of clinical and surgical subspecialists coupled with a strong basic science infrastructure.
The Department of Urology, housed within the Glickman Urological and Kidney Institute, offers a full range of urological and kidney care for adults and children. The department's activities encompass a high-volume practice with challenging clinical cases, extensive basic and translational scientific activities, and in-depth laboratory research within an environment that nurtures the future leaders of its specialties. The U.S. News & World Report has ranked Cleveland Clinic's urology program as one of the top two programs in the United States over the past 15 years, with the department of urology garnering number 1 rankings in 2012-2013, 2014-2015, 2017-2018, and 2018-2019.
The Department of Urology provides care in the following subspecialties:
Urologic Oncology
Minimally Invasive (Laparoscopic and Robotic) Surgery
Renal and Pancreas Transplantation
Prosthetics and Genitourinary Reconstruction
Female Pelvic Medicine and Reconstructive Surgery
Endourology and Stone Disease
Men's Health
Pediatric Urology
Urologic Congenitalism
Male Infertility
Awards
| 2017 Award Recipients | Award |
| --- | --- |
| Brad Gill, Margot Damaser and Paurush Babbar | AUA Basic Science Stem Cell Symposium Travel Award for their poster at the AUA Annual Meeting |
| Christine N. Tran | 2017 Outstanding Laparoendoscopic Resident |
| Hans Arora | Holtgrew Fellowship |
| Iryna Makovey Crescenze, MD | George and Grace Crile Traveling Fellowship |
| Yaw Nyame | Best Poster - "Prostate Cancer Epidemiology and Natural History" |
| Yaw Nyame | Resident Presentations at the Ohio Urological Society Annual Meeting |
Academic Overview
Academic Overview
About the Program
The Cleveland Clinic Urology Residency Training Program is a six-year program integrating one-year of pre-specialty training, one-year of research, and four-years of clinical urology training. Five residents are accepted into the training program each year. The sixth and final year of training is the chief resident year, comprised of administrative, educational, and operative duties.
Resident Responsibilities
From the first day following internship, urology residents are entrusted with independently running their own inpatient services, under the supervision of chief residents. Each rotation comprises a different service tailored to a subspecialty of urology. As residents rotate through each service, they work directly with faculty in a preceptorship to gain experience managing urologic disorders in the inpatient and outpatient settings. Additionally, our residents rotate at Louis Stokes Veteran Affairs, Rainbow Babies Children Hospital, and Hillcrest Hospital. Residents also have opportunities to participate in operative cases at Cleveland Clinic regional hospitals.
In addition to the inpatient unit and outpatient clinics, residents at each level engage in surgical cases three to four days per week. At the junior level, an emphasis is placed on endourology, male genital surgery, and basic laparoscopy. During the later years, focus is shifted toward urologic oncology and reconstructive surgery with a balance of open, laparoscopic, and robotic procedures. Chief residents focus on perfecting their operative skills in preparation for fellowship or practice, while shouldering the administrative and educational responsibilities for the residency program, as well as supervising inpatient services.
Call is covered by residents in all levels of the program. Specifically, patient care duties require GL-2 residents to spend on average four to five nights per month in the hospital. Whereas, on average, GL-3 residents spend three to four in-house calls per month, and GL-5 residents cover 1-2 calls at the hospital per month.The GL-4 residents on research do not take in-house call or have clinical responsibilities during their protected research time. The GL-6 chief residents rotate supervisory call and serve as backup for the in-house resident.
Residents participate in education at least twice a week through a series of didactics, which include a weekly chief resident/core-urology curriculum conference, patient management conference, urodynamics conference, oncology journal club, urologic oncology indication conference, as well as a monthly journal club, interdisciplinary oncology conference, and monthly morbidity and mortality review.
Academic Leaders
Cleveland Clinic Urology Residency graduates finish with a diverse set of skills that facilitate successful careers in academia and practice. During the last 10 years, two-thirds of our residents have pursued competitive fellowships, with half of all graduates going on to academic careers. The academic environment in the Department of Urology fosters career development among future leaders in urology, as exemplified by recent graduates going on to fellowship training at institutions such as Memorial Sloan Kettering Cancer Center, National Cancer Institute, Boston Children's Hospital, Cleveland Clinic, Northwestern University, Mayo Clinic, Vanderbilt University, New York University, University of Toronto, and many more.
Resident Resources
Residents are supported through graduate medical education and departmental funding to attend meetings at which they have research projects accepted for presentation. Additionally, there is funding available to provide both academic and operative resources that facilitate resident education. Second year residents and chief residents also receive support to attend a didactic course each year.
Through Cleveland Clinic's Educational Institute and in collaboration with surrounding academic institutions, highly motived residents have many opportunities to expand their professional expertise beyond that obtained in residency. These optional programs, for which limited tuition assistance is available from the Glickman Urological & Kidney Institute, are offered to interested residents beginning in the Research and Academic Skills Year (4th) and include:
Clinical Research Scholars Program (CRSP)
This program, offered at Case Western Reserve University, is a flexible program designed to provide MDs and PhDs in health-related disciplines with rigorous didactic education in clinical research methods coupled with an in-depth mentored investigative experience. More information is available at http://casemed.case.edu/CRSP.
Cleveland Clinic Learning Academy (CCLA)
CCLA is a tuition-free institutional program offering courses designed to enhance competency in key leadership skills, including business and change management, communication, emotional intelligence, finance, professionalism, strategic thinking/planning and talent development. Also available are specialty coursework series in diversity, inclusion and cultural competence, healthcare communication, and quality and patient safety/continuous improvement. Information on these programs is available at http://portals.ccf.org/learning.
Masters Degrees Available
Several other Master's-level programs are also available, including:
Master of Business Administration in Health Care Management (Baldwin Wallace University and Ursuline College)
Masters of Public Health (Case Western Reserve University and Cleveland State University)
Master of Positive Organizational Development (Case Western Reserve University)
Master of Adult Education and Development (Cleveland State University)
Executive Master of Business Administration in Ethical and Entrepreneurial Leadership (Ursuline College)
Information on these programs is available on the offering institutions' websites.
Research and Academic Skills Year
Research and Academic Skills Year
The fourth year of residency is devoted exclusively to protected time to pursue both research endeavors and building of academic skills. During this year, residents have no clinical and only limited call responsibilities. They are devoted full time to a faculty-mentored project or projects in basic, translational or health services research. The academic skills curriculum, led by Daniel Shoskes, MD, is geared toward strengthening resident knowledge and skills on topics including manuscript preparation, grant writing, and presentations.
Basic and Translational Research Opportunities
Lerner Research Institute
The Lerner Research Institute is a complex of laboratories, classrooms, libraries and multimedia centers, has been designed to provide a dynamic center for Cleveland Clinic's research and education activities. The Glickman Urological & Kidney Institute has several basic research laboratories where residents develop their scientific skills during the 12 months of the fourth year. These include:
The Novick Center for Clinical and Translational Research facilitates interaction between researchers and clinicians across the departments of nephrology and urology. It also seeks to promote clinical and translational research and to help assure compliance with all federal and institutional regulations. The center allows for the necessary and efficient pooling of resources within the Glickman Urological & Kidney Institute. Staff members work closely with the Lerner Research Institute to ensure regulations and mandates are followed and to review existing and future clinical studies for soundness, budget and required resources. The Novick Center also provides easy access to bio statistical support for study design, analysis and reporting.
The Center for Male Fertility is performing extensive studies on protein expression and reactive oxygen species formation in human sperm and their role in male infertility. Additional areas of investigation include assessment of human sperm function after cryopreservation and methods of improving post-thaw semen quality in cancer patients.
The Center for Pelvic Medicine and Surgery Laboratories (Margot S. Damaser, PhD) is recognized nationally as an elite group focused on characterizing the regulatory mechanisms of benign bladder conditions and pelvic floor injury and repair. Areas of investigation include biomechanical properties of the bladder and pelvic floor, diabetic cystopathy, inflammatory diseases of the bladder, and stem cell homing after pelvic injury.
The Minimally Invasive and Robotic Research Laboratory is focused on identifying new minimally invasive and noninvasive treatments for urologic disease and transferring these technologies to the operating room. Research areas include intraoperative imaging techniques, transcutaneous CT- and ultrasound-guided surgery, and development of new laparoscopic technologies.
The Transplant Research Group performs studies in basic science mechanisms of graft injury and acceptance using mouse models and studies in immune monitoring of kidney transplant patients for risk of acute and chronic rejection.  Current basic science studies by the members of the group include investigating the impact of memory CD4 and CD8 T cells on allograft outcome.  Also, we're investigating strategies to improve the efficacy of ATG. The translational studies are focused on the activation of donor-reactive memory CD8 T cells, the development of improvements in the ELISPOT assay for immune monitoring, use of NanoString technology for non-invasive interrogation of markers indicating acute and/or chronic kidney graft injury. Also, we're investigating the phenotype and activation capability of T and B lymphocytes in patients that currently have kidney graft survival and good function for more than 30 years.
Current Research Residents
The GL4 year of residency is devoted exclusively to research endeavors and building of academic skills. During this year, residents have protected time and are free of clinical and call responsibilities. They are devoted full time to a faculty-mentored research project, as well as to assisting in departmental quality improvement endeavors, as well as educating the medical students, surgery interns, and junior urology residents through lab-based and didactic sessions.
Benjamin Abelson
Research: Urine conductivity for use in ambulatory urodynamics 
Principal investigator(s): Margot Damaser, PhD
Alice Crane
Research: Transplant Immunology: mechanisms of costimulatory pathways in CD8+ T Cells & response to immunosuppression 
Principal investigator(s): Robert Fairchild, PhD
Abhinav Khanna
Research: "Development and Validation of Hospital Quality Metrics for Radical Cystectomy"
Principal investigator(s): Dr. Robert Abouassaly MD,MS
Andrew Nguyen
Research: Metagenomic and metabolomic studies related to urinary stone disease
Principal Investigator(s): Manoj Monga, MD; Aaron Miller, PhD
Daniel Sun
Research: Mesencyhmal stem cell therapy in renal ischemia 
Principal investigator(s): Margot Damaser

Research Labratories
Throughout your residency, the following lab rotations are available:
Andrology Research Laboratory
Director: Ashok Agarwal, PhD
This laboratory focuses on the effect of oxidative stress on embryo development and sperm function; relevance of leukocytes on semen parameters, oxidative stress and DNA damage in semen of infertile patients; and the role of reactive oxygen species on mitochondrial DNA damage and apoptosis of human gametes and its relationship to infertility.
Angiogenesis Laboratory
Director: Tatiana V. Byzova, PhD
This laboratory is a leader in the area of tumor angiogenesis and metastasis. Research Program in the lab focuses on the mechanisms of tumor metastasis. Areas of investigations include: tumor angiogenesis, role for circulating tumor cells and their diagnostic value for predicting outcome in prostate and kidney cancer patients, mechanisms of cancer-induced thrombosis, role of circulating platelets in metastasis, discovery of new biomarkers for kidney and prostate cancer.
Kidney Stones Laboratory
Director: Aaron Miller, PhD
This laboratory is focused on the interactions between the microbiome and urolithiasis.  The research program in the lab consists in vitro, in vivo, and clinical arms to explore oxalate metabolism by complex microbial communities, host-microbe interactions associated with oxalate, and the application of high-throughput, multi-omics methods in the development of bacteriotherapies designed to inhibit recurrent stone formation and its complications.
Pelvic Medicine and Surgery Laboratories
Director: Margot Damaser, PhD
This laboratory is recognized nationally as an elite group focused on characterizing the regulatory mechanisms of benign bladder conditions and pelvic floor injury and repair. Areas of investigation include biomechanical properties of the bladder and pelvic floor, diabetic cystopathy, inflammatory diseases of the bladder, and stem cell homing after pelvic injury.
Urothelial Cancer Laboratory
Director: Byron Lee, MD, PhD
The Urothelial Cancer Laboratory is focused on understanding how chromatin modifier gene mutations affect urothelial carcinoma initiation, progression, and response to therapy. Chromatin modifiers genes are mutated in the vast majority of urothelial carcinomas. They encode proteins that can alter the configuration of the DNA-histone interface, and mutations in these genes can potentially cause changes in gene expression that support carcinogenesis. Our research utilizes both in vitro and in vivo models of chromatin modifier gene disruption to ascertain its functional consequence in the urothelium. Additionally, we are involved in a number of urothelial carcinoma translational and clinical research projects that utilize the Glickman Urological and Kidney Institute's infrastructure for tissue collection and clinical database management.
Prostate Cancer Laboratories
Director: Hannelore Heemers, PhD
Our laboratory's research program focuses on generating insights into the specific molecular mechanisms by which the androgen receptor drives prostate cancer progression. The long term goal of our group is to develop novel prostate cancer-selective forms of androgen deprivation therapy and to optimize and personalize the administration of available forms of androgen deprivation therapy. These goals are pursues through 2 lines of research that study coregulator-dependent direct mechanisms of androgen action and an SRF-dependent indirect mechanism of androgen action. Central to our research efforts are integrated approaches that combine an understanding of the basic mechanism of androgen-dependent gene transcription, systems biology approaches designed to answer specific questions, and clinical relevance of our research findings.
Director: Nima Sharifi, MD
Our laboratory is focused on steroid metabolism and androgen receptor function as it relates to prostate cancer. The first line of therapy for metastatic prostate cancer is androgen deprivation therapy (ADT), which blocks the release of gonadal testosterone and suppresses intratumoral concentrations of the most potent androgen, dihydrotes tosterone (DHT). However, metastatic disease eventually becomes resistant to ADT. Prostate cancer that progresses in the face of ADT, or castration-resistant prostate cancer (CRPC), is frequently driven by tumors acquiring the capability of making their own DHT. We study how this process occurs. Our most important discoveries include identifying the first mutation in the androgen synthesis machinery that is responsible for increasing DHT synthesis in CRPC and demonstrating that DHT synthesis in patients with CRPC follows a pathway that circumvents testosterone. We are currently applying these findings to the study of CRPC as it occurs in patients.
Director: Angela Ting, PhD
Our laboratory investigates the epigenetic underpinnings of prostate cancer through the use of state-of-the-art genomic, biochemical, and molecular techniques. We are currently focusing on fine-mapping the aberrant DNA methylation patterns in aggressive prostate cancer and leveraging this information to guide functional studies that will identify biomarkers and therapeutic targets for lethal disease.
Institute Leadership
Residents
Residents
Chief Residents

Hans C. Arora, MD, PhD
Hometown: Bethesda, MD
Undergraduate: Pennsylvania State University
Medical School: Northwestern University Feinberg School of Medicine Research
Interests: oncology, nanoparticles/nanomaterials, drug delivery, health policy, health disparities, medical education

Paurush Babbar, MD
Hometown: Melbourne, Australia
Undergraduate: Wake Forest University
Medical School: Wake Forest School of Medicine
Interests: scuba diving, Lacrosse, Australian-rules football, yoga, Indian cricket, nature photography, gourmet cooking

Andrew Y. Sun, MD
Hometown: Rockville, Maryland
Undergraduate: University of Maryland
Medical School: Harvard Medical School
Interests: cycling, backpacking, eating, military history, shooting sports

Nitin Yerram, MD
Hometown: Chicago, IL
Undergraduate: Virginia Commonwealth University
Medical School: Northwestern University Feinberg School of Medicine
Interests: oncology
Hobbies: tennis, movies

Anna Zampini, MD, MBA, MS
Hometown: Westboro, MA
Undergraduate: University of Guelph, Ontario Canada
Medical School: Tufts University School of Medicine
Interests: reconstructive urology, healthcare management
Hobbies: running, spinning, travel, painting
---
5th Year Residents

Ben Abelson, MD
Hometown: Shaker Heights, OH
Undergraduate: Amherst College
Medical School: Cleveland Clinic Lerner College of Medicine
Interests: family (married, two girls), coffee, chocolate, amazing Cleveland restaurants, waterskiing, running

Alice Crane, MD, PhD
Hometown: Middletown NY
Undergraduate: UPenn
Medical School: SUNY Buffalo
Interests: martial arts, music, hiking

Abhinav Khanna, MD, MPH
Hometown: Old Bethpage, New York
Undergraduate: Rice University
Medical School: Baylor College of Medicine
Interests: health services and outcomes research
Hobbies: New York Jets football, gardening, bhangra

Andrew Nguyen, MD
Hometown: Richfield, MN
Undergraduate: University of Minnesota
Medical School: University of Minnesota
Interests: urology
Hobbies: video gaming

Daniel Sun, MD
Hometown: Bellevue, WA
Undergraduate: Washington University in St. Louis
Medical School: Vanderbilt School of Medicine
Interests: Seattle Seahawks, beer, noodles, video games
---
4th Year Residents

Molly Elmer-DeWitt, MD
Hometown: Brooklyn, NY
Undergraduate: Middlebury College
Medical School: University San Francisco, California
Interests: Global/public health surgery, congenital anomalies
Hobbies: education, running, snacks.

Kyle Ericson, MD
Hometown: Melbourne, Florida
Undergraduate: University of Florida
Medical School: University of Chicago
Interests: all things urology
Hobbies: golf, cooking, running
Scott Lundy, MD, PhD
Hometown: Seattle, WA
Undergraduate: University of Texas at Austin
Medical School: University of Washington
Interests: Stem cell biology and regenerative medicine
Hobbies: underwater photography

Anup Shah, MD, MS
Hometown: Los Angeles, California
Undergraduate: Northwestern University, Mechanical Engineering
Medical School: University of Chicago, Pritzker School of Medicine
Interests: medical devices, stem cell biology, pediatric urology, reconstructive urology
Hobbies: LA Lakers basketball, Northwestern football, Stanford football
Haijing "JJ" Zhang, MD
Hometown: San Diego, CA
Undergraduate: University of California, Los Angeles
Medical School: Duke School of Medicine
Interests: basic science research, clinical research, urologic oncology, reconstructive urology
Hobbies: dance instruction and choreography, basketball
---
3rd Year Residents
Diego Aguilar Palacios
Hometown: Cuenca, Ecuador
Medical School: Universidad del Azuay Facultad de Medicina
Interests: oncology, robotic surgery, clinical research, medical education
Hobbies: Peruvian Paso Horses, fishing, BBQ & Beer

Darren J. Bryk, MD
Hometown: Jamaica Estates, NY
Undergraduate: NYU College of Arts and Science
Medical School: NYU School of Medicine
Interests: New York Jets, New York Mets, movies, TV, running, cycling, skiing, medical non-fiction

Michele "Mike" Fascelli
Hometown: Seaford, DE
Undergraduate: University of Delaware
Medical School: Jefferson Medical College of Thomas Jefferson University
Interests: reconstructive urology, endourology
Hobbies: tennis, baking, running, video games

Sij Hemal, MD
Hometown: New Delhi, India
Undergraduate: University of Michigan Ann Arbor
Medical School: Wake Forest University School of Medicine
Interests: soccer, cricket, running, traveling, action movies

Prithvi Murthy, MD
Hometown: Troy, MI
Undergraduate: The University of Michigan
Medical School: The University of Chicago - Pritzker School of Medicine
Interests: medical device design, surgery in low and middle income countries, home improvement projects, racket sports, international travel and cuisines
---
2nd Year Residents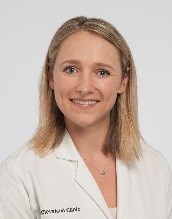 Rebecca Campbell, MD
Hometown: Chagrin Falls, OH
Undergraduate: Case Western Reserve University
Medical School: Case Western Reserve University
Interests: urologic oncology, genomics, nutrition, medical education
Hobbies: Cross Fit, running, yoga, biking, hiking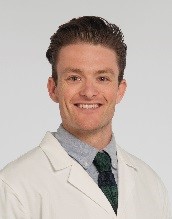 Maxx Cavaney, MD
Hometown: Rohnert Park, CA
Undergraduate: California State University, Chico
Medical School: Wake Forest University School of Medicine
Interests: genitourinary reconstructive surgery
Hobbies: Strength and conditioning, crock pot cooking, video games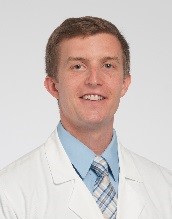 Brendan Frainey, MD
Hometown: Elmhurst, IL
Undergraduate: Boston College
Medical School: Northwestern University Feinberg School of Medicine
Interests: neurogenic bladder, urologic oncoloy, and medical education
Hobbies: White Sox baseball, yoga, basketball, cooking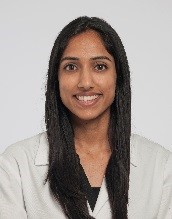 Rathika Ramkumar, MD
Hometown: Plano, TX
Undergraduate: The University of Texas at Austin
Medical School: Baylor College of Medicine
Interests: urology
Hobbies: Eating, dancing, traveling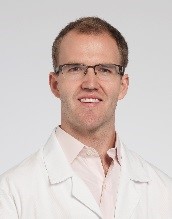 Michael Rydberg, MD
Hometown: North Oaks, MN
Undergraduate: Davidson College
Medical School: University of Chicago Pritzker School of Medicine
Interests: Oncology, healthcare economics, cost-effectiveness and quality of life
Hobbies: Golf, squash, basketball, biking, spending time with my wife and dog
---
1st Year Residents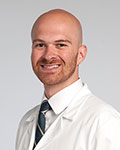 Daniel Gerber, MD
Medical School: Georgetown University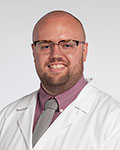 Daniel Hettel, MD
Medical School: Case Western Reserve University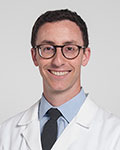 Kevin Lewis, MD
Medical School: Northwestern University
Glenn Werneburg, MD
Medical School: Stony Brook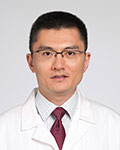 Ao Zhang, MD
Medical School: Cleveland Clinic Lerner College of Medicine
---
Past Residents
Name
Fellowship
Current Position
Yaw Nyame (2018)
Urologic Oncology, University of Washington, Washington
Bryan Hinck (2018)
Daniel Greene (2018)
Bradley Gill (2018)
Faculty, Cleveland Clinic
Nima Almassi (2018)
Urologic Oncology, Memorial Sloan Kettering Cancer Center, New York
Sam Haywood (2017)
Oncology Fellowship, Memorial Sloan Kettering Cancer Center, New York
Iryna Makovey Crescenze (2017)

Female and Reconstructive Urology Fellowship, University of Michigan, Michigan

Chad Reichard (2017)

Oncology Fellowship, MD Anderson, Texas

Christine Tran (2017)


Private Practice, Northern Virginia
Sarah Vij (2017)

Male infertility and Andrology Fellowship, Cleveland Clinic, Ohio

Benjamin Cohen (2016)
Private Practice, Baltimore, Maryland
Juan Jimenez (2016)

Private Practice, Cleveland, Ohio
Ganesh Kartha (2016)

Private Practice, Louisville, Kentucky

Catherine Seager (2016)

Pediatric Urology Fellowship, Boston Children's Hospital, Massachusetts
Raman Unnikrishnan (2016)

Private Practice Virginia Beach, VA
Chris Brede (2015)
Private Practice, Michigan
Kiranpreet Khurana (2015)
Male Reconstructive and Andrology/Infertility
New York University, NY
Greg Lieser (2015)
Private Practice, Texas
Ben Larson (2015)
Private Practice, California
Karin Westesson (2015)
Private Practice, Montana
Kevin Chandler (2014)
Private Practice, New York
Brandon Isaryawongse (2014)
Private Practice, California
Devon Snow (2014)
Pediatric Urology
Chicago Children's Hospital/
Northwestern University, IL
Yuka Yamaguchi (2014)
Male Reconstruction and Andrology/Infertility
New York University, NY
Ina Wu (2014)
Faculty University of Nebraska
Edward Diaz (2013)
Pediatric Urology
Chicago Children's Hospital/
Northwestern University, IL
Faculty Stanford University
David Kang (2013)
Private Practice, North Carolina
Byron Lee (2013)
Urologic Oncology
Memorial Sloan Kettering Cancer Center, NY
Ryan Mori (2013)
Male Reconstruction
Cleveland Clinic, OH
Christina Ching (2012)
Pediatric Urology
Vanderbilt University, TN
Faculty at Ohio State University
Mary Samplaski (2012)
Andrology/Infertility
University of Toronto, Canada
Faculty at University of Southern California
Michael Lee (2012)
Private Practice, Massachusetts
John Klein (2011)
Private Practice, Virginia
Armine Smith (2011)
Urologic Oncology
National Cancer Institute, MD
Faculty Johns Hopkins University
Vairavan Subramanian, Jr (2010)
Private Practice, Texas
Anil Thomas (2011)
Minimally Invasive / Robotics
Kaiser Permanente Los Angeles, CA
Faculty Kaiser Permanente, Oregon
Carvell Nguyen (2010)
Urologic Oncology
Cleveland Clinic, OH
Faculty MetroHealth Medical Center Cleveland
Amit Patel (2010)
Urologic Oncology
University of Chicago, IL
Pravin Rao (2010)
Andrology / Male Infertility
University of Illinois at Chicago, IL
Faculty Johns Hopkins University
Christopher Weight (2010)
Urologic Oncology – Mayo Clinic, MN
Faculty University of Minnesota
John Kefer (2009)
Andrology/Infertility – Cleveland Clinic, Ohio
Una Lee (2009)
Female Pelvic Medicine and Reconstruction
University of California, Los Angeles, CA
Faculty Mason Clinic, Seattle
Matthew Simmons (2009)
Private Practice, Oregon
Hadley Wood (2009)
Academic
Cleveland Clinic, OH
Faculty Cleveland Clinic
Robert Abouassaly (2008)
Urologic Oncology
University of Toronto, Canada
Faculty Case Western Reserve University
Angelo Baccala, Jr (2008)
Urologic Oncology
National Cancer Institute, MD
Brian Lane (2008)
American Foundation of Urologic Disease Fellowship
Cleveland Clinic, OH
Faculty Van Andel Institute, Grand Rapids
Lynn Woo (2008)
Pediatric Urology
Vanderbilt University, TN
Faculty Case Western Reserve University
Patient Stories
Patient Stories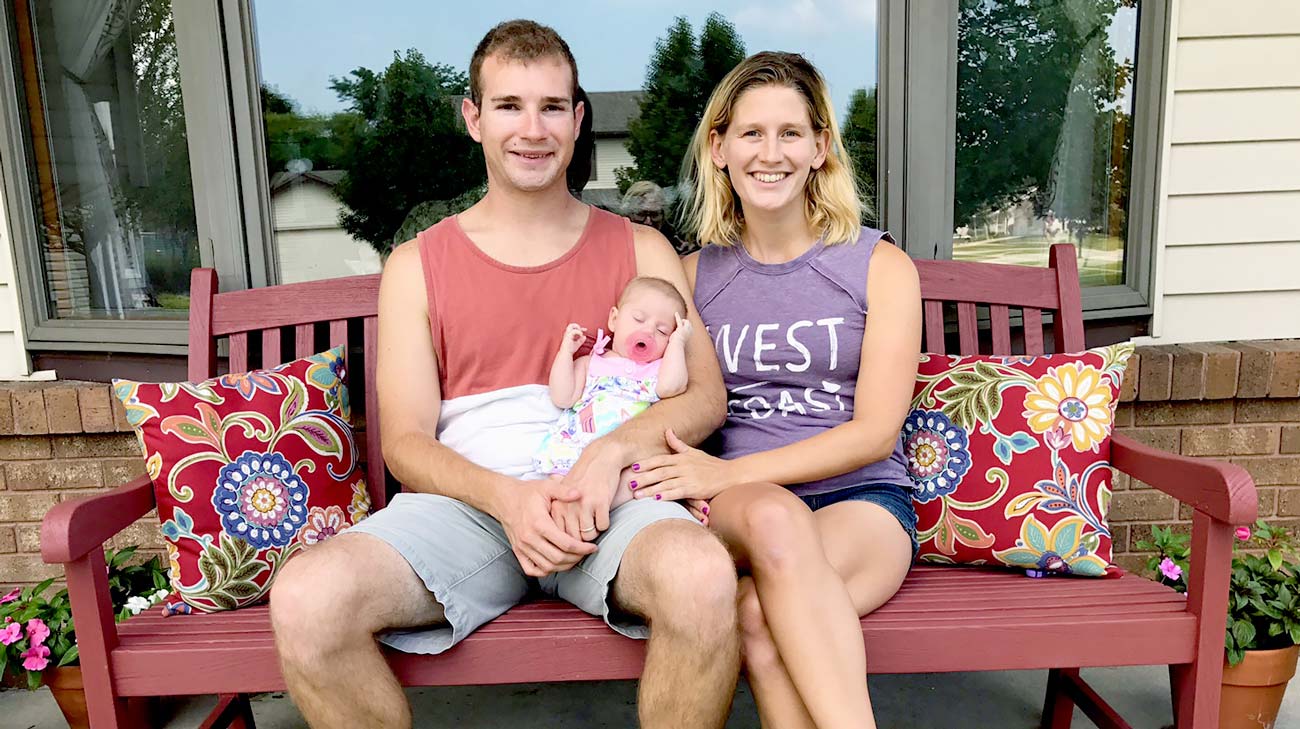 Jan 31, 2018
"I was in disbelief," recalls Jessica. "Here I was about to find out if I was having a boy or a girl, and instead I'm learning I have cancer."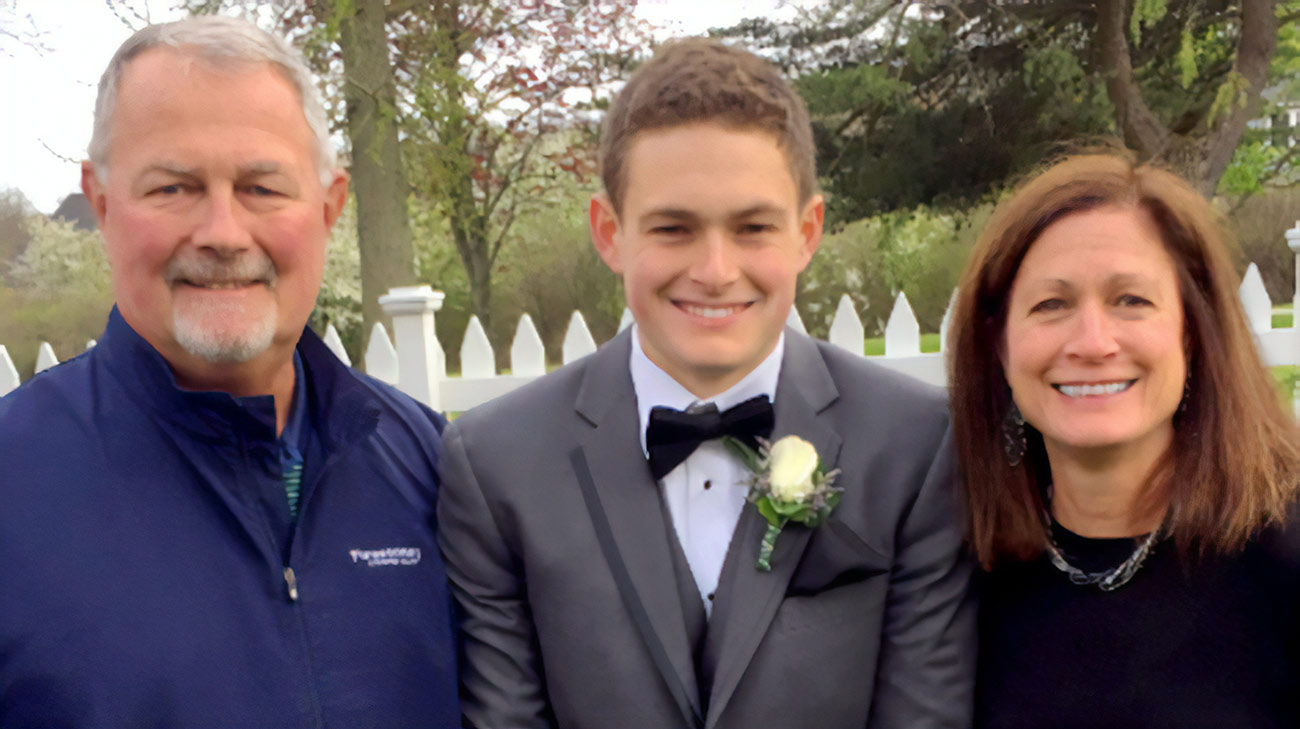 Sep 6, 2017
"I just consider myself very lucky to have gone through what I have gone through and still be able to be there for my son when he needs me most."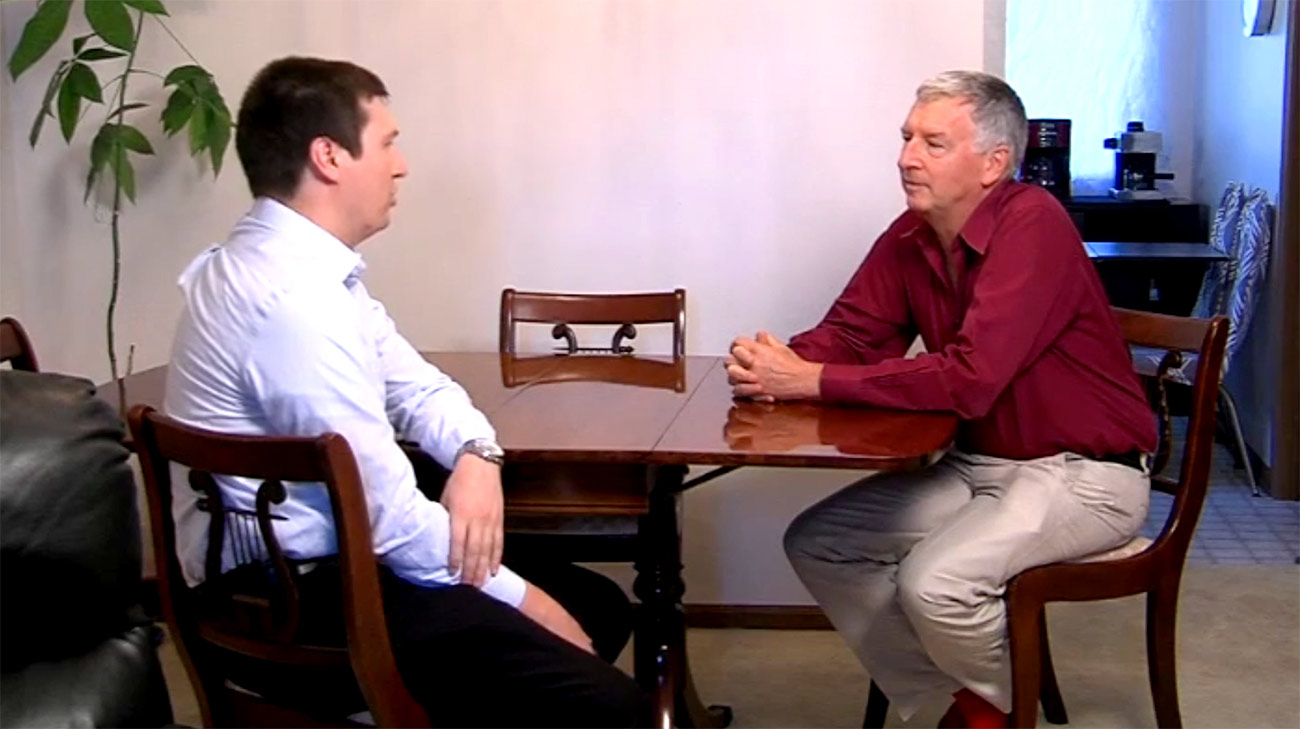 Oct 4, 2017
"When it comes to health, I think as men we like to say I'd rather not know. In my case, I needed to know in order to make the right decision for me."