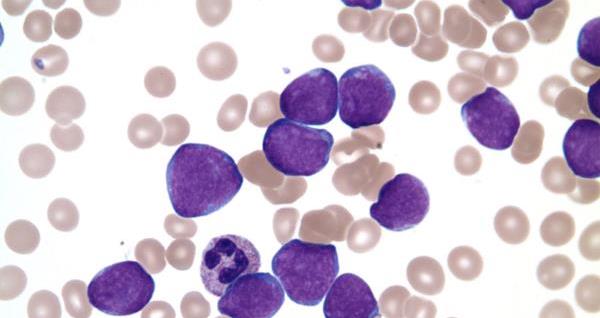 Annual specimen volume includes more than 3,700 bone marrow biopsies and more than 2,000 lymph node biopsies. The program teaches the principles of laboratory management and is designed to prepare the fellow for community hospital or academic practice.
Duration
Two, one-year ACGME-accredited fellowships.
Responsibilities
Review and preparation of routine case material; initial review of consultation material.
Independent review of blood smear, body fluid and special red cell studies.
Interdepartmental conference presentation with attending supervision.
Resident teaching.
Participation in quality assurance and management projects in the Hematology laboratory.
Preparation of interpretive coagulation consultation reports.
Participation in available research opportunities, publications and local and national presentations is expected.
Curriculum
Thirteen 4-week blocks divided as follows:
5 blocks hematopathology (bone marrow, peripheral blood, body fluid)
2 blocks lymphoma (lymph nodes and tissues)
1 block lymphoma/molecular
2 blocks coagulation
2 blocks research
1 block elective
Sample Schedule:

Requirements
Completion of an ACGME-accredited Anatomic, Clinical or combined Anatomic/Clinical Pathology residency.
Faculty
Application
Contacts
Fellowship Program Director
Megan Nakashima, MD
Phone: 216.442.5636
Email: NAKASHM@ccf.org
Associate Fellowship Program Director
Anna Owczarczyk, MD, PhD
Phone: 216.444.6022
Email: owczara@ccf.org
Program Coordinator
Darlene Straub
Center for Pathology Education
Robert J. Tomsich Pathology and Laboratory Medicine Institute
Cleveland Clinic
9500 Euclid Avenue, L-13
Cleveland, OH 44195
Phone: 216.217.0596
Fax: 216.444.6715
Email: straubd@ccf.org
Diversity & Inclusion
Discover the role diversity and inclusion plays at Cleveland Clinic and at its Graduate Medical Education program, as well as our diversity and inclusion efforts.
Learn more