Overview
Overview
Our cytology laboratory sees over 95,000 cases annually, with over 72,000 Pap tests and 23,000 non-gyn specimens including over 1,000 external consultation cases and 1,700 adequacy cases. Fellows are an integral part of the cytology service, participating in rapid on-site evaluation of endobronchial ultrasound-guided procedures and endoscopic ultrasound-guided FNAs; telecytology is also being used for some adequacy procedures. Our cytopathologist-performed FNA service offers fellows the opportunity to develop proficiency in performing and interpreting peripheral FNAs. Fellows are offered increased responsibility in all areas as training progresses.
Our team of subspecialized cytopathologists is dedicated to sharing their experience with the residents and fellows, and all have an additional area of surgical pathology expertise. Our structured but flexible educational environment includes a weekly fellow-only didactic conference as well as a laboratory management curriculum that is tailored specifically to cytology. Many research opportunities are available, and fellows are strongly encouraged to contribute.
You will find more details of our program on this webpage. We invite you to explore more about the Cleveland Clinic, our fellowship, and living in Cleveland. If you have further questions, please feel free to contact us.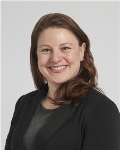 Kathryn Dyhdalo, MD
Director, Cytopathology Fellowship
Phone: 216.445.0954
Email: dyhdalk@ccf.org
Diversity & Inclusion
Discover the role diversity and inclusion plays at Cleveland Clinic and at its Graduate Medical Education program, as well as our diversity and inclusion efforts.
Learn more
Program Details
Program Details
We offer 3 ACGME-accredited one-year positions, beginning July 1 and extending through June 30.
Our fellows spend time on the gyn and non-gyn teaching services, including reviewing all of the outside consultation cases. There is daily faculty interaction on the teaching services. Fellows are invited to join the faculty at our daily consensus conference to review and discuss challenging cases in a collegial and supportive environment. Although we are a large health system made up of many different hospitals, our fellows spend their entire training time on our main campus.
Our fellowship supports a robust adequacy service, and fellows are a crucial part of rapid on-site evaluations for endobronchial ultrasound-guided FNAs, endoscopic ultrasound-guided FNAs, and FNAs performed with image guidance in interventional radiology. The fellows are also responsible for performing peripheral FNAs as part of our cytopathologist-performed FNA service.
Education is supported through various conferences. Monthly fellow-run conferences include journal club, Diff-Quik conference, and cytology-histology correlation conference. We also have weekly didactics just for our cytology fellows that are led by our cytology faculty and cover a wide variety of topics. Sessions from this last year include "Bone and soft tissue cytology", "Cytologically low-grade pancreatic neoplasms", "Lymphomas for the cytologist", and "Laboratory inspections". Our fellows also complete a year-long laboratory management curriculum tailored to the specifics of the cytology laboratory. The curriculum is composed of self-study modules and interactive didactic sessions. Fellows also have the opportunity to teach residents and cytotechnology students.
Program Benefits
Program Benefits
Fellow Benefits
For an up-to-date overview of fellow salaries and benefits, please see the Graduate Medical Education webpage. Please see below for more detailed information about our department.
Learning Resources
Our department has a library of cytology-specific hard-copy textbooks, available in both the cytology sign-out room and the resident/fellow library for additional reading and reference. The Cleveland Clinic Alumni Library is located at Main Campus and has more than 9,000 hard-copy textbooks and electronic access to more than 1,000 journals. There is also an extensive collection of e-books (through ClinicalKey and more) and other clinical tools (such as UpToDate and Scopus). Study rooms and a computer lab are also available.
National Meetings
Fellows receive a meeting fund to present accepted abstracts at national meetings.
Spaces and Places
Our recently renovated educational space has multiple conference rooms, huddle rooms, and multiheaded microscopes, as well as a resident and fellow room. Each fellow is provided a permanent cubicle with a microscope, computer, and storage space.
Wellness
Fellows receive free access to Cleveland Clinic fitness facilities on Main Campus under the Cleveland Clinic Housestaff Health Care Plan. The fitness center is open seven days a week and includes cardio and weight machines, a 20-meter heated swimming pool, basketball courts, and exercise classes.
About Cleveland
About Cleveland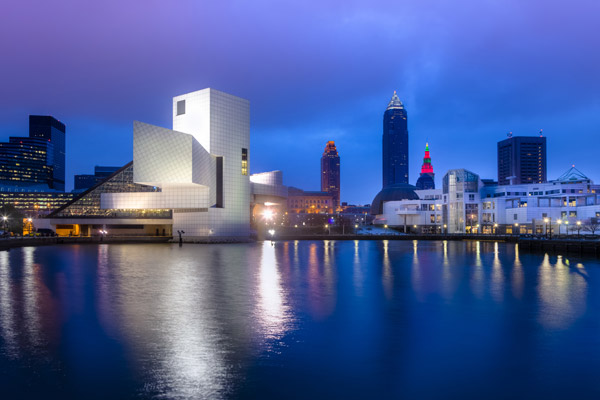 Cleveland, an ethnically diverse, mid-sized city located on Lake Erie, features a host of cultural attractions, recreational activities, major sporting events and an exploding culinary scene. Cleveland is home to the second largest theater district in the U.S., a park system featuring 23,700 acres in 18 reservations, and is the birthplace of rock 'n' roll, home to the Rock 'n' Roll Hall of Fame and Museum. Cleveland Clinic is located near the University Circle area, which is the cultural epicenter of Cleveland. This area features Severance Hall and the world-renowned Cleveland Orchestra, the Cleveland Museum of Art, several other museums, and Case Western Reserve University. Downtown Cleveland, home to all major sports venues and an exploding culinary scene, is approximately two miles from Cleveland Clinic's main campus.
Alumni Testimonials
Alumni Testimonials
"If you're considering CCF for your cytology training, go for it! It was one of the best decisions I ever made."
– Amin Musftafa, 2021-22
"At Cleveland Clinic I saw a lot of rare cases and I learned how to handle cases that are not straightforward. The research/elective time was very useful and I appreciated the flexibility to work on research or even shadow staff in other subspecialties."
– Xin He, 2019-20
"Cleveland is a fun and affordable place to live. I enjoyed having two co-fellows; it was great to have that built-in support during training."
– Lisi Yuan, 2019-20
"The FNA, EUS, and EBUS services provided a great exposure to rapid on-site evaluation. I also learned how to communicate effectively with both the clinical team and laboratory personnel."
– Yanjun Hou, 2018-19
"I left fellowship ready to practice – training at the Cleveland Clinic is an incredible experience that will prepare you for any form of cytopathology practice post-graduation."
– Kelsey McHugh, 2018-19
"I felt like a member of the family, and I was treated like a junior faculty member."
– Peter Kobalka, 2016-17
"I would definitely recommend fellowship training at CCF. Your training will be incredibly strong with amazing opportunities for mentorship and research. You will be well prepared for any type of career when you finish your training - whether in academics, industry, or private practice. The attendings are truly amazing! They really care about teaching and making sure that you are ready for practice by the time you graduate."
– Shelley Odronic, 2014-15
Application Information
Application Information
Download the application for fellowship
All applications and supporting documents must be submitted electronically. Applications must be received by September 1 of the current academic year for appointments beginning two years later on July 1 (i.e., September 1, 2023 for positions beginning July 1, 2025).
We are participating in the American Society of Cytopathology (ASC) unified recruitment timeline for cytopathology fellowship programs for the 2025-2026 fellowship year starting on July 1, 2025. Additional information can be found on the ASC Fellowship Unified Timeline website.
Invitations to Interview
Applications will be reviewed beginning July 1, and each application is reviewed and assessed on its individual merits.
Interview invitations will be extended beginning in mid-July.
Virtual interviews will be held on the following days:
Tuesday, September 12, 2023
Wednesday, September 13, 2023
Thursday, September 14, 2023
Tuesday, September 19, 2023
Thursday, September 21, 2023
Friday, September 22, 2023
Offers will be extended beginning October 2, 2023.
Contact Us
Kathryn Dyhdalo, MD
Program Director, Cytology Fellowship
Email: dyhdalk@ccf.org
Darlene Straub
Program Coordinator, Cytology Fellowship
Phone: 216.217.0596
Fax: 216.444.6715
Email: straubd@ccf.org