Welcome
Welcome
We greatly appreciate your interest in the Cleveland Clinic Pediatric Neurology Training Program.
The program was founded in 1975 and has accepted two trainees a year since that time.
I have had the distinct honor and privilege of working with an outstanding group of clinicians, educators, researchers and administrators as well as gifted neurology trainees during my time in Cleveland.
We pride ourselves on educating and imparting the knowledge, skills, and attitudes necessary to become an extraordinary clinical neurologist while also providing the tools needed to be an academic and researcher.
We are thankful for having all the resources necessary to accomplish our mission by providing care in a tertiary care and community setting with staff and patients of various cultural, religious, and socioeconomic backgrounds while offering access to the most advanced technological resources. Our staff of pediatric and adult specialists allow for our residents to experience the gamut of patient care from the routine and common to the ultra-rare. Our residents have showcased their academic talents by presenting their research at multiple regional, national, and international scientific venues and with publications in peer-reviewed scientific journals and book chapters.
We are proud to have sparked and nurtured the interest of our residents in a wide variety of neurological subspecialties. While some of our trainees receive subspecialty training, many also choose to serve as a general pediatric neurologist in their community.
We are looking for well-rounded individuals who seek nothing short of excellence in clinical practice, share our enthusiasm to actively seek new knowledge, are compassionate, keep "Patients First", thrive in a team setting, and are passionate about taking ownership of their patients.
If you share our passion, I encourage you to research our program in more depth at this web site, by contacting our superb program manager, Lori Cesa, and ultimately by applying to our program.
Sincerely,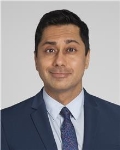 Sumit Parikh, MD
Program Director, Child Neurology
Diversity & Inclusion
Discover the role diversity and inclusion plays at Cleveland Clinic and at its Graduate Medical Education program, as well as our diversity and inclusion efforts.
Learn more
Application Process
Application Process
The Cleveland Clinic Pediatric Neurology Residency Program, accredited by the Accreditation Council of Graduate Medical Education (ACGME), accepts applications through the Electronic Residency Application Service (ERAS) and participates in the National Residency Matching Program (NRMP).
Cleveland Clinic offers a three-year residency in Child Neurology. Most trainees choose to enter our five-year Neurology/Pediatrics Combined Residency Program, which begins with two years of pediatrics training. We offer two positions a year.
If applying for a Categorical position, we offer two-day back-to-back interviews with Pediatrics and Child Neurology. That will be coordinated and scheduled by the Child Neurology program. There is no need to apply separately to Pediatrics.
International Medical Graduates are welcome to apply to the program and must hold a valid ECFMG certificate or provide proof that they are in the process of obtaining a certificate. They must apply through ERAS as above. Cleveland Clinic sponsors both J-1 and H-1B visas.
Applications are reviewed by the Program Director, and prospective candidates are contacted via Thalamus to schedule a virtual interview. Our interviews will run from November to January.
If you would like to receive additional information about the Child Neurology Residency Program, please contact our program manager, Lori Cesa, via email - CESAL@ccf.org.
Education & Research
Education & Research
Education is a key priority of your training at Cleveland Clinic. A comprehensive curriculum is in place to ensure that you meet and exceed all the required clinical competencies needed to become an exceptional Pediatric Neurologist.
There are a variety of conferences and lectures scheduled daily Monday through Friday. These include but are not limited to Grand Rounds in Pediatrics, Pediatric Neurology and Epilepsy. A daily noon conference series is available for Adult Neurology. A special "advanced" lecture series has been developed for Pediatric Neurology skills. A book club ensures that residents regularly completely review essential textbooks in Pediatric Neurology prior to graduation. A communication course dedicated to providing difficult news as a Child Neurologist is required.
An extensive online resource library is in place to ensure that you have access to Evidence-Based Medicine Guidelines as well as lectures from national and international experts in a variety of Pediatric Neurology subspecialty areas including Neuroradiology and Neonatology. Online modules for education are available as well. Our journal club integrates a biostatistician to allow for more advanced learning in medical biostatistics.
The residents are also responsible for preparing and presenting some of these lectures and journal club. In addition, residents are also responsible for completing regular on-line and other web-based learning modules to complement their medical knowledge and to help them acquire the skills and attitudes necessary to practice without direct supervision.
The Cleveland Clinic Learning Center offers advanced modules and classes in a wide variety of areas including the Business of Healthcare, Improving Communication Skills with Patients & Colleagues, Biostatistics and How to Educate Adult Learners.
Online modules also include training for Safety, Communication, Fatigue Mitigation, Chemical Dependency, Disruptive Behavior, Sexual Misconduct, Diversity and Inclusion, our Culture of Safety, Physician Impairment, Fire Prevention, Crime Prevention, Infection Prevention, Health Services, Radiation Safety, MRI Safety, Back Safety, Diversity and Inclusion, Fluoroscopy & Radiation Protection, MRI Safety, on HIPAA, Patient Safety, Bloodborne Pathogen Exposure Protection, TB Exposure Prevention, Professionalism and Self-Assessment.
Research
Each resident is expected to participate in a Research and Quality Improvement endeavor. We expect each resident to have a manuscript ready for submission at the time of graduation. They are expected to present their findings at grand rounds.
Residents may work with the mentor/researcher of their choice to complete either a retrospective or prospective project. For those with more advanced research skills, the resident may choose to work with one of our groups at the Lerner Research Institute to complete a basic science or translational project. Obtaining grant funding is welcomed but not required.
Resident Wellness
Resident Wellness
We recognize that neurology is one of the top medical specialties most impacted by physician burnout.
Accordingly, a variety of resources are available to our residents for the purpose of promoting resident wellness and combating burnout:
Psychological support and counseling at no charge.
On site Exercise and Gym access on site at no charge; includes "Yoga on the Rooftop" program.
Assigned Resident Advisors/Mentors from the PGY-1 year who serve as sources of guidance and mentoring throughout their training.
Orientation gathering designed to promote a collegial environment where the new residents interact with each other, already established residents, and staff to welcome them to our institution.
Quarterly Team Building and Recreational Activities to allow for the residents to interact in a non-clinical setting.
Doctor's Day events hosted by the Education Institute for all programs in Cleveland Clinic to attend and participate.
Periodic staff/resident luncheon events designed to promote interaction in a fun and non-stressful environment.
Pediatric Neurology Holiday Party.
Neurology Applicant Dinner events during the fall/winter where not only the residents but also the staff interact with our applicants.
Periodic Program Director meetings to assess Wellness and provide feedback.
Lectures on resident well-being and fatigue mitigation strategies as part of our Academic Lecture Series.
Annual Graduation Ceremony.
Online Resources from the American Academy of Neurology and other sources outlined in their Program Manual and designed to promote wellness and prevent burnout.
Rotations
Rotations
First & Second Year of Residency (PGY1 and PGY2)
The ACGME requires that the first two years be spent in an ACGME-accredited pediatric medicine training program. For more details regarding the required rotations during this year, the reader is referred to the ACGME Program Requirements for Graduate Medical Education in Child Neurology posted on the ACGME website.
Third Year of Residency (PGY3)
Residents begin with one year in adult neurology. Rotations during this year include six months of inpatient care, plus adult outpatient and elective rotations. We use a night float system during the PGY-3 year.
Fourth and Fifth Year of Residency (PGY4-5)
Child neurology residents spend a total of six months as the child neurology inpatient chief resident and is responsible, along with the attending staff, for managing all primary inpatients and hospital consultations. They also spend six months in the child neurology outpatient clinic, as well as rotating through specialty clinics. Training includes a comprehensive neurophysiology course with three months spent in EEG and one month spent in EMG. Other required rotations include a one month child psychiatry block as well as two months of neuropathology. A number of months are dedicated to elective time which includes epilepsy, genetics, neuro-ophthalmology, developmental pediatrics, neurobehavioral pediatrics, pediatric rehabilitation medicine, sleep medicine, and others.
There is no in-house call during the last two years of the program. Residents take at-home call during PGY-4 and PGY-5 years.
Elective Rotations
Autism.
Cerebrovascular disorders.
Developmental Pediatrics.
Epilepsy and EEG.
Genetics/Neurogenetics.
Headache.
Mitochondrial Disease.
Movement Disorders.
Neuroimmunology and MS.
Neuromuscular Disorders and EMG.
Neuro-ophthalmology.
Neuro-otology.
Neuroradiology.
Pain Management.
Rehabilitation.
Research.
Sleep Medicine.
Benefits
Benefits
Salary
Please refer to the table on this page for current salary information.
Paid Time Away: Vacation, Maternity, & Paternity
Vacation– 3 weeks (15 working days) provided at the beginning of each academic year
Maternity– 8 weeks paid leave for natural childbirth or adoption; 8 weeks for cesarean section. Additional time off unpaid up to a maximum of 12 weeks under the Family Medical Leave Act.
Parental– provides income protection for a maximum of four (4) consecutive weeks for eligible, full-time employees who are on an authorized Leave of Absence to care for and/or bond with a newborn or a newly adopted child. The Parental Leave benefit can be used as soon as the day of birth or placement of the eligible child, or the next full day following childbirth or adoption if the employee has worked on the day of delivery, or, if applicable, immediately following the conclusion of the employee's Maternity Leave of absence.
Insurance
Healthcare– Cleveland Clinic covers 50% of annual Healthcare Plans for Clinical Trainees and their families. Effective on the first day of training with no waiting period.
Dental and Vision Care– Cleveland Clinic Florida covers 100% of annual Dental and Vision Care Plans for Clinical Trainees.
Maternity Care– 100% coverage is provided through the health care plan that you select within the plans guidelines.
Pharmaceuticals– As outlined by the Cleveland Clinic Health Plan.
Malpractice– Paid by the Cleveland Clinic Educational Foundation/Cleveland Clinic. Limited to activities within the training program.
Life Insurance– $25,000 term group policy.
Travel Privileges and Other Education Activities
Senior residents, chief residents and fellows in ACGME and NON-ACGME programs that meet eligibility criteria as outlined in the Graduate Physicians Manual may be approved to attend academic meetings for the purpose of presenting or engaging in leadership roles within national societies will be eligible up to 5 days per academic year with a maximum reimbursement of $1500 per academic year.
Additional Benefits
Book Allowance– A $500 educational allowance per year is available to all clinical residents/fellows. Primary use is for textbooks.
On-call Meals– Breakfast, lunch and dinner: Paid by Cleveland Clinic when on in house night call.
Membership– AAN membership paid for by the program.
Cell phones– Apple iPhone provided to all residents.
Uniforms– Supplied by Cleveland Clinic.
Staff
Current Residents
Current Residents
PGY-5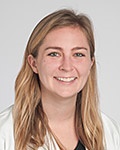 Alexandra Bonner, MD
Medical School: The Ohio State University College of Medicine
Hometown: Medina, OH
Hobbies: reading science fiction, walks to the park with my son and dog, eating all the ice cream
Why did you choose CCF for Pediatric Neurology?
I chose CCF for residency because I felt like I would see a wide variety of patients and pathologies by coming to the Cleveland Clinic. What I didn't realize I would get is that variety of patients and pathologies within a hospital setting that feels like a community, where the team members know each other by name. During my first shift, one of the pharmacists spent 10 minutes on the phone welcoming me to Cleveland and giving me a pep talk after answering a medication question. I now know that the kind RN who helped guide me during my first week actually asks to work the first week of July every year so that she can help the new interns. These are just some of the team members I am grateful for, beyond my wonderful co-residents turned friends.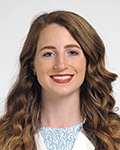 Sabrina Tavella-Burka, DO
Medical School: Campbell University School of Osteopathic Medicine
Hometown: Greensburg, PA
Hobbies: Running, traveling, hiking in the mountains, exploring coffee shops, gardening
Why did you choose CCF for Pediatric Neurology?
I chose our program because I loved everyone during my pediatrics/ adult interview time and my pediatric neurology time. I wanted to go to a program I loved every year of training. ACGME has standardized program requirements so I knew I would have the same core training wherever I went- so I chose where my gut and heart were telling me I would be the happiest. Training is long and you want to be surrounded by friends and mentors who encourage and support you and help transform you into the best pediatric neurologist.
---
PGY-4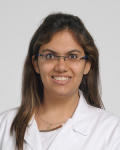 Kriti Bhayana, MBBS
Medical School: University of Delhi, India
Hometown: New Delhi, India
Hobbies: Hiking, beach walks, hanging out with friends, trying new foods
Why did you choose CCF for Pediatric Neurology?
CCF is an amazing place to train, regardless of the subspecialty. What made choosing CCF for Pediatric Neurology so essential for me, was the group of people (both staff and co-residents), who are always ready to teach you something new, contribute whole-heartedly towards your endeavors, and provide opportunities for excelling in what you desire to accomplish. The work environment has been nothing less than positive and invigorating. It feels like you have a family away from family.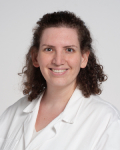 Daphne Porat, MD
Medical School: University of South Florida College of Medicine
Hometown: Omer, Israel
Hobbies: Nature walks, biking, cooking and baking (but not cleaning)
---
PGY-3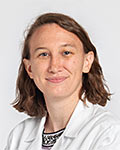 Stephanie Lucas, MD
Medical School: Wayne State University School of Medicine
Hometown: Midland, MI
Hobbies: Reading
Why did you choose CCF for Pediatric Neurology?
Dr Parikh - I have an interest in Mitochondrial disorders and he is one of the experts on them.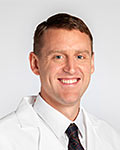 Peter Sarnacki, DO
Medical School: Michigan State University College of Osteopathic Medicine
Hometown: Grand Rapids, MI
Hobbies: Hiking/camping, reading/learning (philosophy, history, humanities), basketball, tennis, date nights!
 
What's your favorite part of residency at CCF / best memory or story from residency?
There are already so many memories and lessons in the human condition from taking part in each patient's story. I am incredibly grateful to work as a CCF doctor!
---
PGY-2
Annette Hu, DO
Medical School: Campbell University School of Osteopathic Medicine
Hometown: Melbourne, FL
What's your favorite part of residency at CCF / best memory or story from residency?
I've made the best friends here. A few of my favorite memories is going to Cedar Point together, celebrating two of our co-residents get married, and catching up over Ferris Shawarma or Al Pita.
---
PGY-1
Piumi Jayatilake, MD
Medical School: St. George's University
Hometown: Bloomfield Hills, Michigan
Hobbies: Art, fashion, golf, standup comedy, and trying new restaurants
Rachel Wlock, MD
Medical School: Western Michigan University Homer Stryker MD SOM
Hometown: Bay City, MI
Hobbies: reading, doing puzzles, trivia nights!
Why did you choose CCF for Pediatric Neurology?
Everyone was so friendly, on both the child neuro and the peds sides. I was impressed with how close everyone was despite being at such a large institution!
Alumni
Alumni
Some of Our Prior Alumni
Abdalla Abdalla
Hossam Abdelsalam
Aaron Abrams
Elham Abushanab
Jose Aceves
Mohammed Aldosari
Syed Ali
Mohammad Al-Muhaizea
Isabelo Artacho
Shobha Asthana
Sreenivas Avula
Suma Babu
Nancy Bass
Frank Berenson
Cynthia Black
Blaise Bourgeois
Michael Chez
Catalina Cleves Bayon
Bruce Cohen
Ayman Coudsi
Robert Cruse
Michael Disano
Gozde Erdemir
Gerald Erenberg
Herbert Faleck
Darren Farber
Nadia Fike
Bernardo Flasterstein
Neil Friedman
Eduardo Gallegos
Debabrata Ghosh
Partha Ghosh
Deborah Gold
Carolyn Green
Ajay Gupta
Srinivas Halthore
Gita Harappanhally
Gary Hsich
Shalaka Indulkar
Norick Janian
Suja Joseph-Hardbarger
Trishna Kantamneni
Rajinder Khera
Morris Kinast
Prakash Kotagal
Emily Langan
Wayne Langburt
Travis Larsh
Minh Le Ngoc
Tobias Loddenkemper
Gayatra Mainali
Sudhir Malik
Ahmad Marashly
Amanda March
Leonard Markie
Walid Massarweh
Haley Masterson
Sudeshna Mitra
Lileth Mondok
Manikum Moodley
Bhagwan Moorjani
Ahsan Moosa Naduvil Valappil
Kelly O'neill-Maton
Hian Ong
Ninon Pachikara
Sumit Parikh
Andre Prochoroff
Kofi Quist
Ghazala Quraishi
Rowena Rivera
Ian Rossman
Russell Saneto
Richard Santos
Bijina Shrestha
Gurmeet Singh
Indu Sivaraman
Anthony Staples
Carey Taute
Asit Tripathy
Edna Ty
Barbara Uber Morgan
Kohilavani Velayudam
Maria Cristina Victorio
Arie Weinstock
Elaine Wyllie
Adeel Yousaf
Living in Cleveland
Living in Cleveland
Cleveland, an ethnically diverse, mid-sized city located on Lake Erie, features a host of cultural attractions, recreational activities, major sporting events and an exploding culinary scene. Cleveland is home to the second largest theater district in the U.S., a park system featuring 23,700 acres in 18 reservations, and is the birthplace of rock 'n' roll, home to the Rock 'n' Roll Hall of Fame and Museum. Cleveland Clinic is located near the University Circle area, which is the cultural epicenter of Cleveland. This area features Severance Hall and the world-renowned Cleveland Orchestra, the Cleveland Museum of Art, several other museums, and Case Western Reserve University. Downtown Cleveland, home to all major sports venues and an exploding culinary scene, is approximately two miles from Cleveland Clinic's main campus.