Overview
Overview
Child Neurology
The Department of Neurology and Section of Pediatric Neurology offer a three-year ACGME-accredited residency in Neurology with Special Competence in Child Neurology. We offer a combined General Pediatrics (2 years)/Child Neurology Residency (3 years) program. Two child neurology residents are accepted each year. Applications are accepted on ERAS.
Training Overview
Residents begin with one year in adult neurology. Rotations during this year include six months of inpatient care, plus adult outpatient and elective rotations.
During the second and third years, child neurology residents spend a total of six months as the child neurology inpatient chief resident and is responsible, along with the attending staff, for managing all primary inpatients and hospital consultations. They also spend six months in the child neurology outpatient clinic, as well as rotating through specialty clinics. Training includes a comprehensive neurophysiology course with three months spent in EEG and one month spent in EMG. Other required rotations include a one month child psychiatry block as well as two months of neuropathology. A number of months are dedicated to elective time which includes epilepsy, genetics, neuro-ophthalmology, developmental pediatrics, neurobehavioral pediatrics, pediatric rehabilitation medicine, sleep medicine, and others.
The residents conduct a weekly CME-credited child neurology/pediatric epilepsy grand rounds. There is also a daily noon conference lecture series, a biweekly pediatric neuroradiology conference, and a monthly journal club.
Call
We use a nightfloat system during the PGY-3 year. There is no in-house call during the last two years of the program. Residents take at-home call during PGY-4 and PGY-5 years.
Research
Residents will be expected to complete at least one clinical or basic research project during the program. Many residents choose to be involved in more than one ongoing clinical research project, including drug development studies and longitudinal studies. There is the opportunity for sponsored travel for those residents who present research projects at scientific meetings. Residents are mentored and encouraged to publish the results of their studies in peer-reviewed journals.
Evaluations
During the program, progress is monitored by monthly reviews as well as by semi-annual evaluations with the Program Director. These semi-annual evaluations include feedback from staff attending faculty, other residents, nurses, clerical staff and patients. Each spring, the American Academy of Neurology administers the Resident In-Service Training Examination, which is intended to simulate the American Board of Psychiatry and Neurology (ABPN) Certification Examination. Feedback is provided so that residents can assess their strengths and weaknesses towards improvement.
The ABPN also mandates that residents demonstrate competency in clinical skills by successfully completing a series of five formal evaluations. Residents are assessed on their ability to interview and to perform a neurological examination. These evaluations can be performed throughout the three years of child neurology residency. Successful completion is required to apply for the certification examinations after completion of the program.
Benefits
Three weeks are allotted for vacation each year, plus one additional week for holiday/wellness. In addition, one week is allotted for leave of absence days to be used for interviews, boards, and sick time. Up to 12 weeks paid time off is given for maternity, and 4 weeks for paternity leave. It's up to the program director's discretion to determine if any training time needs to be made up.
Trainees are given $1500 to travel to a national conference, and can use three days per trip. They must be presenting unique research and be first author. The department also sponsors junior membership in the American Academy of Neurology for all residents.
Our residents are given a $500 educational fund to be used towards books or other learning resources during their training.
The Child Neurology residents participate in the annual residency retreat alongside the Adult Neurology residents.
Application Process
Application Process
Application Process
The Child Neurology Residency Program accepts candidates through the Electronic Residency Application Service (ERAS). If applying for a Categorical position, we offer two-day combined interviews with Pediatrics and Child Neurology. That will be coordinated and scheduled by the Child Neurology program. There is no need to apply separately to Pediatrics.
International Medical Graduates are welcome to apply to the program and must hold a valid ECFMG certificate or provide proof that they are in the process of obtaining a certificate. They must apply through ERAS as above. Cleveland Clinic sponsors both J-1 and H-1B visas.
Applications are reviewed by the Program Director, and prospective candidates are contacted via Thalamus to schedule a virtual interview. Our interviews will run from November to January.
If you would like to receive additional information about the Child Neurology Residency Program, please contact:
Gary Hsich, MD
Program Director
Department of Pediatric Neurology, S60
Cleveland Clinic
9500 Euclid Ave.
Cleveland, OH 44195
Lori Cesa
Residency Program Manager
Department of Neurology, S100A
Cleveland Clinic
9500 Euclid Ave.
Cleveland, OH 44195
Phone: 216.444.2945
Email: [email protected]
Current Residents
Current Residents
Child Neurology Residents
PGY-3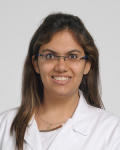 Kriti Bhayana, M.B.B.S
Medical School: University of Delhi India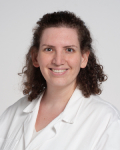 Daphne Porat, MD
Medical School: University of South Florida College of Medicine
---
PGY-4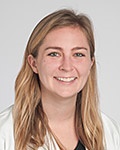 Alexandra Bonner, MD
Medical School: Ohio State University College of Medicine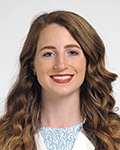 Sabrina Tavella, DO
Medical School: Campbell University School of Osteopathic Medicine
---
PGY-5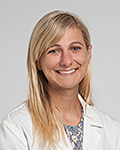 Amanda March, DO
Medical School: Philadelphia College of Osteopathic Medicine
Living in Cleveland
Living in Cleveland
Cleveland, an ethnically diverse, mid-sized city located on Lake Erie, features a host of cultural attractions, recreational activities, major sporting events and an exploding culinary scene. Cleveland is home to the second largest theater district in the U.S., a park system featuring 23,700 acres in 18 reservations, and is the birthplace of rock 'n' roll, home to the Rock 'n' Roll Hall of Fame and Museum. Cleveland Clinic is located near the University Circle area, which is the cultural epicenter of Cleveland. This area features Severance Hall and the world-renowned Cleveland Orchestra, the Cleveland Museum of Art, several other museums, and Case Western Reserve University. Downtown Cleveland, home to all major sports venues and an exploding culinary scene, is approximately two miles from Cleveland Clinic's main campus.