Overview
Overview
Dear Resident and Fellow Candidates:
As Chairman of the Department of Psychiatry and Psychology at Cleveland Clinic, I would like to thank you for taking a genuine interest in our programs. Our Department consists of over 90 professional staff members that provide over 65,000 outpatient visits and 10,000 inpatient admissions yearly. Patients come locally, nationally, and internationally to seek our care. We see some of the most complex patients in the country. We work as a team with physicians, psychologists, advanced practice providers, and therapists. Our superb faculty and teaching sites provide a robust outpatient, inpatient, and consultation liaison psychiatry experience that make our trainees uniquely qualified to tackle any patient scenario they may encounter. Our medical students, residents, and fellows are an integral part of Cleveland Clinic's mission, which is "Caring for Life, Researching for Health, and Educating those who Serve."
The COVID-19 pandemic has highlighted more than ever the importance of mental health for patients and caregivers alike. The Department is highly valued for the collegial, empathic, and expert clinical care we deliver. Leveraging telemedicine, collaborative, and value based care, our psychiatry residents and fellows are well positioned to navigate and adapt to the future of health care. Cleveland Clinic is at the forefront of medical innovations and health care delivery models, and behavioral health is a partner in these ventures. I hope you will join us in this journey!
Best Regards,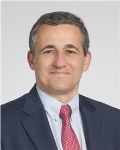 Leo Pozuelo, MD, MBA, FACP, FACLP
Department Chair
Introduction
The Adult Psychiatry Residency at Cleveland Clinic offers a unique training opportunity at one of the most renowned medical centers in the world. U.S. News & World Report consistently names Cleveland Clinic as one of the nation's top hospitals in its annual "America's Best Hospitals" survey and has named Cleveland Clinic's heart program No. 1 in the nation since 1995.
Cleveland Clinic has been internationally recognized as a leader in the development of innovative solutions to the changing face of healthcare. At the October 3, 2012 Presidential debate, President Barack Obama said of Cleveland Clinic: "At the Cleveland Clinic, one of the best healthcare systems in the world, they actually provide great care cheaper than average. And the reason they do is because they do some smart things."
The Department of Psychiatry and Psychology operates within the framework of the Neurological Institute, a multidisciplinary group of more than 300 medical, surgical and research specialists dedicated to the treatment of patients with neurological and psychiatric disorders. The Neurological Institute offers a disease-specific, patient focused approach to care with close collaboration between Psychiatry, Psychology, Neurology, Neurosurgery and Neuroradiology.
Program Highlights
Expert Faculty who consistently operate with an approachable, open-door policy.
Rigorous training in both Biological Psychiatry and Psychotherapy.
Specialty training in Neuropsychiatry (including epilepsy, movement disorders, multiple sclerosis).
Psychodynamic Psychotherapy training led by the Cleveland Psychoanalytic Center.
Comprehensive didactic curriculum with protected time away from clinical duties.
Flexible "Longitudinal" Schedule in PGY3 and PGY4 years – each is unique, designed by the resident.
Opportunities for the development of resident-run specialty clinics (e.g. Bariatrics, Women's Mental Health, LGBTQ+, Spanish-Speaking).
Opportunities for institution-funded travel to national meetings to present scholarly work/research.
Diversity of faculty, resident group, and patient population.
No mandatory call or weekend duties for 3rd and 4th year residents.
Fellowship Opportunities
History
The Department of Psychiatry and Psychology is one of four departments within Cleveland Clinic's Neurological Institute, which includes Neurology, Neurosurgery and Neuroradiology. The department has its origins in the vision of Cleveland Clinic's first chairman of Neurological Surgery, W. James Gardener, MD, who at a 1943 meeting of Cleveland Clinic's Administrative Board, proposed adding a department of psychiatry to the growing Cleveland Clinic. Eventually, in 1946 the Department of Neuropsychiatry opened, and in 1960 split into separate departments with A. Dixon Weatherhead, MD, serving as Psychiatry's first Chairman. In July, 1961 the Department welcomed its first resident trainee, and by 1976 the General Adult Psychiatry Residency Training Program had achieved full accreditation.
Since then, the Department has achieved a perennial U.S. News & World Report top-ranking in Ohio, and its training programs have developed a similarly strong reputation.
Diversity & Inclusion
Discover the role diversity and inclusion plays at Cleveland Clinic and at its Graduate Medical Education program, as well as our diversity and inclusion efforts.
Learn More
Leadership
Leadership
Program Directors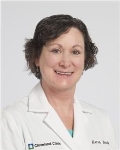 Karen Jacobs, DO
Director
Hi! My name is Karen Jacobs and I have been the Program Director for the Adult Psychiatry Residency for the past seven years. We are in unprecedented times, so learning how to navigate them is paramount to your education here. The program has a fluid curriculum, outstanding staff, and of course, I believe some of THE finest residents you will find anywhere.

I feel so fortunate to be doing what I do! My passion is for residents, education, wellness, and advocacy. While working out of a world class enterprise, we have never lost our family like atmosphere. We like to support one another, celebrate each other's accomplishments, be there in the tough times, and share many moments over food, most recently over virtual gatherings. We welcome residents from all over the globe, and will soon be welcoming our 10th baby in the past five years of the residency!
When I am not at Cleveland Clinic, I love to travel, hike, read, listen to music, keep up with the local sports teams, enjoy a variety of edible creations, and spend as much time with my family and friends that I can.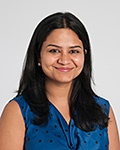 Vrashali Jain, MD
Associate Program Director
Hello all! Thank you for your interest in our program. I have been an Associate Program Director since the beginning of 2020 - that is just before Covid-19 came slamming our doors. In this time, I have been amazed by the leadership, dedication, passion, generosity and team work at Cleveland Clinic. I could not have been prouder than to be a part of this dedicated team of psychiatrists, psychologists and residents who came together in an effort to put their patients first in time of national crisis.
At the Clinic our goal is to provide our residents with the tools and guidance they need to be successful in their chosen path by having a curriculum that provides the right amount of structure, flexibility and exposure to the breadth and depth of our chosen specialty.
I am a home grown consult liaison psychiatrist with a passion for Neuro-Psychiatry, ethics in psychiatry, end of life care and education. When not working, I like to spend time with my family, discover new restaurants, read, watch movies and solve the mystery of work-life balance.
Andrew Coulter, MD
Associate Program Director
Hello! My name is Andrew Coulter, and I have the honor of serving as Associate Program Director, starting in 2021. I completed both my psychiatry residency as well as my consultation-liaison psychiatry fellowship at Cleveland Clinic, and wanted to remain as a staff physician due to the collegial, supportive, and innovative environment that our institution possesses.
I currently work as an embedded psychiatrist in the Lutheran Hospital Emergency Department, and also rotate through several consultation-liaison services at the Main and Regional sites. Working with residents is one of the highlights of my position, and our goal is to provide a supportive environment where trainees can develop comprehensive knowledge in the practice of psychiatry, while being encouraged to develop expertise in their personal area of interest.
Outside of work, I like to exercise, cook, and spend time with my wife and kids.
Chief Residents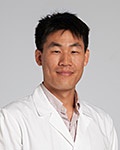 Alex Zha, MD
PGY-3
Administrative Chief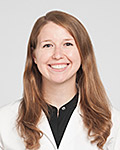 Amanda Pomerantz, DO
PGY-4
Outpatient Chief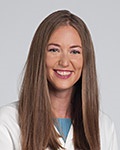 Emily Cooper, MD
PGY-3
Academic Chief
Hello! Congratulations on all of your hard work and making it to this exciting moment in your career. We are thrilled that you have chosen psychiatry and are interested in learning more about what we can offer at the Cleveland Clinic. Some brief examples are learning about clozapine management while on the inpatient psychiatric service or in clinic, working with therapy patients starting in your second year, and seeing complex neuropsychiatric disorders such as autoimmune encephalitis and catatonia while on neurology rotations, and exposure to patients on psychiatric consults with a high level of medical complexity. Our on-call experience gives residents the autonomy to manage patients early on while also having easy access to supervision when necessary. Training at one of the largest healthcare systems in the United States will give you access to a diverse cultural and socioeconomic patient population. Our graduates regularly report back on how well prepared they felt for independent practice!
While residency can be busy, we also appreciate the work-life balance offered by our program. There is no mandatory call during PGY3-4, so you have the freedom to pursue what is most important to you! In your free time, you will find Cleveland to be a proud, historic, and affordable city with access to the outdoors, professional sports, arts, cultural events, and so much more.
But, most importantly, our greatest strength comes from the character of our residents, the moments we've shared, and the relationships that will last long after our training ends. In only a few months, you will make a difficult, life-changing decision on where to train for the next four years. We hope that you will consider spending that time here with us.
Wishing you all the best,
Alex, Amanda, and Emily
Current Residents
Current Residents
PGY-4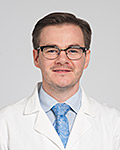 Brenden Jenks, MD
Hometown: Cleveland, Ohio
Undergraduate: Bowling Green State University
Medical School: Case Western Reserve University School of Medicine
Clinical Interests: Addiction psychiatry
Personal Interests: My dog and best buddy - Izzy, aquaponic gardening, hiking, camping, coffee, cooking
Amanda Pomerantz, DO
Hometown: East Islip, New York
Undergraduate: New York University
Medical School: Lake Erie College of Osteopathic Medicine - Seton Hill
Clinical Interests: Consult-liaison psychiatry
Personal Interests: Cooking, running, Peloton, snowboarding, dog & house-plants!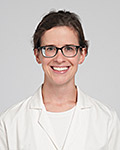 Hannah Snyder, MD
Hometown: Pittsburgh, Pennsylvania
Undergraduate: Kenyon College
Medical School: Geisinger Commonwealth School of Medicine
Clinical Interests: Addiction, trauma-informed care, collaborative care, psychotherapy
Personal Interests: Hiking, biking, running, reading, knitting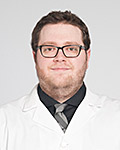 Joshua Taylor, DO
Hometown: Hermitage, Pennsylvania
Undergraduate: Allegheny College
Medical School: Lake Erie College of Osteopathic Medicine - Erie
Clinical Interests: Neuromodulation with ECT and TMS, ketamine, other breakthrough treatments such as psilocybin
Personal Interests: Finance, economics, cryptocurrency, music, computers, PC gaming, building gaming PCs for friends and family
---
PGY-3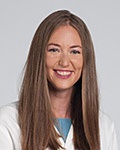 Emily Cooper, MD
Hometown: Perrysburg, Ohio
Undergraduate: Miami University
Medical School: University of Toledo College of Medicine
Clinical Interests: Child psychiatry
Personal Interests: Running/half-marathons, biking (anything outside!), farmer's markets, reading (Harry Potter fan forever, currently reading the Woo Woo for our psych book club!), playing with my dog and cats, cooking with my boyfriend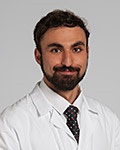 Daniel El Dabh, MD
Hometown: Cleveland, Ohio
Undergraduate: John Carroll University
Medical School: University of Cincinnati College of Medicine
Interests: Tennis, piano, virtual reality, baking, ice cream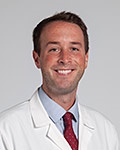 Jared Harp, DO
Hometown: Kenton, Ohio
Undergraduate: Ohio State University
Medical School: Ohio University Heritage College of Osteopathic Medicine
Clinical Interests: Schizophrenia spectrum disorders, neuropsychiatric disorders, substance use and addictive disorders
Personal Interests: Golfing, hiking at the metroparks, exploring the excellent food, drink and concert scene in Cleveland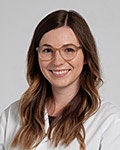 Alexsandra Kovacevich, MD
Hometown: Akron, Ohio
Undergraduate: Ohio State University
Medical School: University of Toledo College of Medicine and Life Sciences
Clinical Interests: Neuropsychiatry, neuromodulation, psychosis, addiction, psychedelics
Personal Interests: Electronic music, attempting to read as my cat sprawls over anything I give more attention to than her, collecting vinyl, hiking with our pup, yoga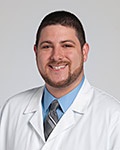 Brandon Salzman, DO
Hometown: Jericho, New York
Undergraduate: University of Rochester
Medical School: Midwestern University, Chicago College of Osteopathic Medicine
Clinical Interests: Child and adolescent psychiatry, interventional psychiatry (ketamine, TMS, MDMA-assisted psychotherapy, psychedelic medicine), psychotherapy
Personal Interests: Live music, playing guitar, music production, spending time with family and friends, my dog Lexie, exploring in nature, traveling, podcasts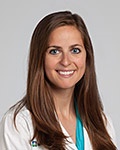 Morgan Torcasio, MD
Hometown: Canton, Ohio
Undergraduate: University of Akron
Medical School: Wright State University Boonshoft School of Medicine
Interests: Spending time with family and friends, hiking, biking, eating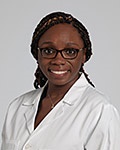 Katherine Willie, MD
Hometown: Abington, Pennsylvania
Undergraduate: University of Pittsburgh
Medical School: Case Western Reserve University School of Medicine
Clinical Interests: Women's health, child psychiatry
Personal Interests: Singing, music, dogs, Netflix/Hulu, traveling, food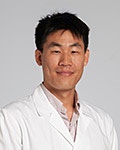 Alexander Zha, MD
Hometown: San Mateo, California
Undergraduate: University of California, San Diego
Medical School: Ohio State University College of Medicine
Clinical Interests: Nutritional psychiatry, MDMA/psychedelic-assisted psychotherapy, child and adolescent psychiatry
Personal Interests: Rock climbing, hiking, ultimate frisbee, cooking, proudly spending time with my cat
---
PGY-2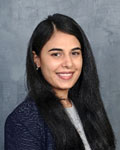 Anjali Dagar, MD
Hometown: Kurukshetra, India
Medical School: Maharishi Markandeshwar Institute of Medical Sciences and Research (MMIMSR)
Clinical Interests: Children and adolescent mental health, Complementary and Alternative Medicine in Psychiatry, ECT, TMS, Ketamine, Psychedelics
Personal Interests: Badminton, hiking, exploring new restaurants, spending time with husband, my dog and family.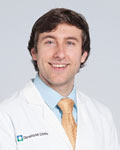 Grant Daugherty, MD
Hometown: Tulsa, Oklahoma
Undergraduate: University of Tulsa
Medical School: University of Oklahoma – Tulsa, School of Community Medicine
Clinical Interests: Inpatient, outpatient, psychotherapy, novel treatments for depression/anxiety/bipolar, and teaching
Personal Interests: Sci-fi/psychology/philosophy books, running, cycling, rock-climbing, and competitive video games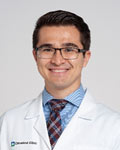 Mikhail Heber, MD
Hometown: Chicago, Illinois
Undergraduate: University of Notre Dame
Medical School: Rush Medical College
Clinical Interests: Child Psychiatry, inpatient psychiatry, addiction medicine
Personal Interests: Hiking, fishing, video games, cooking, weightlifting, yoga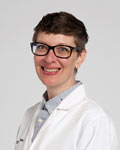 Kristin Kinsley, MD
Hometown: The Woodlands, Texas
Undergraduate: Old Dominion University
Medical School: Texas Tech Health Sciences Center School of Medicine
Clinical Interests: Inpatient, Acute Psychosis/Mania, Forensics
Personal Interests: cats, watching documentaries, laughing, playing outside (anything in the sun makes me happy), dad jokes/puns, and spending time with friends/family (and not to be too cheesy, but spending time w/ my co-residents)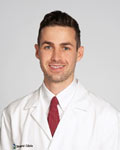 Cezary Mikoluk, MD
Hometown: Nowa Sól, Poland
Undergraduate: Penn State Schreyer Honors College
Medical School: Penn State College of Medicine
Clinical Interests: Catatonia, ECT, forensic psychiatry
Personal Interests: Running, learning new hobbies/skills (currently chess), watching sports (literally all of them - especially Formula 1, soccer, PSU football, tennis), vegan cooking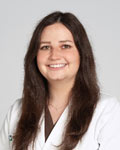 Madalyn Popil, DO
Hometown: Maumee, Ohio
Undergraduate: Ohio Northern University
Medical School: Ohio University Heritage College of Osteopathic Medicine
Clinical Interests: Child & Adolescent Psychiatry
Personal Interests: Loom knitting, painting, cooking in my Instant Pot, hiking at Metroparks, spending time with family and friends, gardening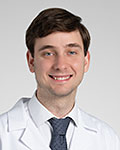 Branden Vugrnick, MD
Hometown: Oak Creek, WI
Undergraduate: Cardinal Stritch University
Medical School: Medical College of Wisconsin
Clinical Interests: Mood Disorders
Personal Interests: Tennis, pickle ball, golf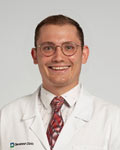 Seth Williams, MD
Hometown: Kilgore, Texas
Undergraduate: Texas A&M University
Medical School: University of Texas Medical Branch
Clinical Interests: LGBTQAI+ Mental Health, Inpatient Psychiatry, Psychotherapy
Personal Interests: Cooking, basketball, volleyball, running, watching TV, hanging with friends, spending time outdoors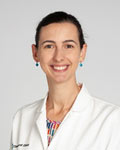 Allison Withers, MD
Hometown: Savannah, Georgia
Undergraduate: United States Naval Academy
Medical School: Medical College of Georgia
Clinical Interests: Women's Health, Addiction Medicine
Personal Interests: Hanging out with my family and friends, trying new restaurants, and going to Lake Erie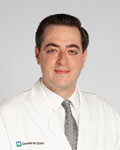 Gabriel Yepes, MD
Hometown: Washington, D.C.
Undergraduate: University of Maryland
Medical School: University of Colorado School of Medicine
Clinical Interests: Psychotherapy, neuropsychiatry, addiction, research
Personal Interests: Gardening, cooking, fermentation, hiking, reading (science fiction, horror, travel), and finding new music
---
PGY-1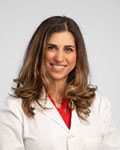 Anna-Maria Campana, MD
Hometown: Mesagne, Brindisi, Italy
Undergraduate: University of Pavia, Italy
Medical School: University of Pavia, Italy
Clinical Interests: Child and Adolescent psychiatry, Women's mental health and eating disorders
Personal Interests: Biking, make up and beauty products, photography, and baking Italian cakes
Otte de Boer, MD
Hometown: Den Haag, Netherlands
Undergraduate: University of New Hampshire
Medical School: NEOMED
Clinical Interests: Psychotic Disorders
Personal Interests: I love hanging out with my family, traveling, cooking, looking for news bars and restaurants, and especially love hiking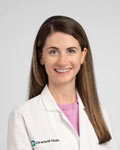 Sarah Fracci, MD
Hometown: Mentor, OH
Undergraduate: University of Notre Dame
Medical School: Loyola University Stritch School of Medicine
Clinical Interests: Child & Adolescent Psychiatry, Trauma- and stress- related disorders, Psychotherapy
Personal Interests: Traveling, Playing Tennis, Painting, Coffee, Spending time with my family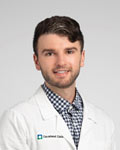 Jonathon Hoffman, MD
Hometown: Buffalo, NY
Undergraduate: University at Buffalo
Medical School: Jacobs School of Medicine and Biomedical Sciences
Clinical Interests: First-episode Psychosis, Neuropsychiatry/neurology, Consult-Liaison Psychiatry, LGBT Psychiatry
Personal Interests: Film photography (35mm and 120!), indie movies/A24 movies, finding new music, playing piano & guitar, traveling, cooking, cafe-hopping, visiting friends and family in Buffalo, talking about Buffalo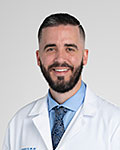 Christopher Re, MD, MS
Hometown: Buffalo, NY
Undergraduate: University at Buffalo
Medical School: Cooper Medical School of Rowan University
Clinical Interests: Inpatient psychiatry, Correctional psychiatry, Nutritional psychiatry, Psychedelics
Personal Interests: Spending time with my dog and 3 cats, backyard birding, exploring Cleveland's restaurants and breweries with my wife, rap music, Buffalo Sabres hockey, Buffalo Bills football, and anything chocolate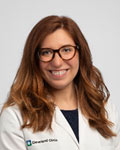 Stacey Roll, DO
Hometown: Cleveland, OH
Undergraduate: Kent State University
Medical School: Ohio University Heritage College of Osteopathic Medicine
Clinical Interests: Addiction, Consultation-Liaison Psychiatry, Psychoanalytic Psychotherapy
Personal Interests: cats, graphic design, camping, hiking, video games, board games, spending time with family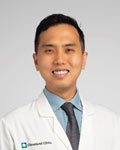 Samuel Shin, MD, PhD
Hometown: Seoul, South Korea
Medical School: Loma Linda University School of Medicine
Clinical Interests: Neuropsychiatry, geriatric psychiatry, nutritional psychiatry
Personal Interests: Traveling, camping/backpacking, and skiing.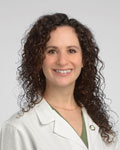 Karen Slater, MD
Hometown: Houston, TX
Undergraduate: University of Texas at Austin
Medical School: McGovern Medical School at the University of Texas Health Science Center at Houston
Clinical Interests: Inpatient psychiatry, medical education, physician advocacy
Personal Interests: Reading, PC gaming, exploring Cleveland with my husband, loving on my dog and cat, baking, and fitness
Application Process
Application Process
We welcome U.S. and international allopathic and osteopathic medical graduates to apply. Only applications submitted through the Electronic Residency Application Service (ERAS) are accepted. The program participates in the National Resident Matching Program (NRMP) adhering to the "All­ in" policy which requires all positions within a participating program to be filled through the Match. We are unable to offer positions outside of the match. Information regarding fees and ERAS application procedures can be found at: www.aamc.org/services/eras.
Those who match are expected to attend a mandatory orientation that begins in June, two weeks prior to the starting date of July 1.
We do not endorse any cutoff for USMLE / COMLEX scores. All applications are thoroughly considered.
Averages for our PGY-1 class are:
| | | | |
| --- | --- | --- | --- |
| USMLE Step 1 | USMLE Step 2 | COMLEX Level 1 | COMLEX Level 2 |
| 236 | 250 | 596 | 719 |
*Exam scores are only one part of a diverse evaluation process utilized when applicants are being considered. While the above numbers are provided for reference, they only represent averages. We will always prioritize finding well rounded residents in all areas, not just exam scores.
The following criteria must be met by all program applicants:
Enrollment in an accredited allopathic or osteopathic medical school.
Passing score on Part I of the USMLE or COMLEX.
At least two letters of recommendation from an ABPN certified psychiatrist with whom you have had direct clinical experience.
Strongly preferred interest in psychiatry as a primary career choice.
Application Calendar:
Applicants begin applying to ACGME-accredited residency programs. All applications are due by November 1.
Invitations to interview are made on a rolling basis.
Interviews will be held October-January.
The following additional criteria must be met by all International Medical Graduates:
ECFMG certification.
Passing all parts of the USMLE.
At least one letter of recommendation from a U.S. or Canadian clinical experience in psychiatry (substantial or outstanding academic research in psychiatry may substitute for clinical experience in certain situations).
Cleveland Clinic supports J-1 and H-1B visas if all GME requirements are met. Please visit the Graduate Medical Education (GME) website for details.
Questions about the application process should be directed to psyched@ccf.org.
Curriculum
Curriculum
PGY-1
A modular schedule is used to organize the clinical rotations. Each module lasts four weeks (28 days) resulting in 13 modules per year.
The PGY1 year includes six (6) modules of medicine and neurology and seven (7) modules of psychiatry. The inpatient internal medicine rotations are an opportunity to learn and practice "bread and butter" inpatient medicine at South Pointe Hospital. On-call at South Pointe is done on a rotating basis, with approximately one overnight call shift every seven days. The outpatient internal medicine rotation provides an opportunity to serve a historically underserved population at Stephanie Tubbs Jones Health Center. The emergency medicine rotation is completed at the Cleveland Clinic Main Campus alongside rotators from a variety of specialties. Both the neurology consults and inpatient neurology rotations are completed at the Main Campus. On-call during the neurology inpatient rotation is done as one week of night float, in addition to two short call shifts per week.
The inpatient psychiatry rotations during PGY1 are performed at Lutheran Hospital, Cleveland Clinic's primary facility for inpatient psychiatry (100 inpatient psychiatry beds). Residents will spend one of their first two modules at Lutheran Hospital doing "onboarding" where residents are exposed to each unit and float system throughout the month with direct senior resident supervision. The five adult inpatient psychiatry modules during the intern year are spent primarily on Lutheran's high-acuity psychiatry units. During this time, the "on-call" experience is done as seven weeks of night-float (12-hour shifts, Sun-Thurs) and seven weeks of evening float (8-hour shifts Mon-Fri). Residents rotate at the Alcohol and Drug Recovery Center (ADRC) for inpatient chemical dependency (detoxification) during their onboarding month and see new patients on this unit throughout the year.
In preparation for PGY2 night float at the Cleveland Clinic Main Campus, throughout the year each PGY1 resident will spend five weekend day shifts (8 am to 8 pm) with the PGY2 on-call resident. This allows the PGY1 resident to gain exposure to inpatient consults and emergency psychiatry and helps to prepare them for PGY2.
PGY-2
The PGY2 year provides an opportunity to gain experience in psychosomatic medicine (CL psychiatry), child and adolescent psychiatry, and a variety of other psychiatric sub-specialties, including geriatrics, forensics, and emergency psychiatry. During this year the resident will once again rotate at the Alcohol and Drug Recovery Center (ADRC), now for two module long rotations Outpatient continuity clinics begin during the second year, where residents spend one 1⁄2 day per week seeing outpatients for medication management. Starting in the fall of the second year, residents are exposed to psychotherapy. Each resident is assigned one weekly psychotherapy patient in addition to weekly supervision with a dedicated psychotherapy supervisor.
Call responsibilities during PGY2 involve responding to consult requests for patients in the ED and those admitted to the hospital at the Cleveland Clinic Main Campus. The schedule was recently changed to a Night Float system where one resident covers the pager from 7pm until 8am Sun-Thu. Residents on the Consultation-Liaison psychiatry (CL) service will be responsible for "Short Call" from 4pm-8pm. Otherwise, weekend call is split evenly between the remaining residents in 12-hour shifts. There is no 24-hour call except for Holidays. In addition, the weekend on-call resident will have the opportunity to work with PGY1s doing "buddy calls" to help prepare them better for PGY2 as well as Neurology residents rotating through CL.
PGY-3
The PGY3 year marks a shift in focus to outpatient program requirements. With the majority of required rotations now complete, residents can focus on areas of interest within psychiatry. In the spring prior to the PGY3 year, the resident will meet with the Associate Program Director and the assigned academic advisor to design his/her schedule.
Electives may be performed as 4-week modules or as longitudinal (2-12 months) experiences, depending on resident preferences and the nature of the elective. Popular electives often include:
Women's mental health.
Psycho-oncology.
Transplant.
Neuropsychiatry clinics (epilepsy, movement disorders, dementia, neuropsychology).
Sleep/CBT for insomnia.
Lesbian Gay Bisexual Transgender (LGBTQ+) Clinic.
Bioethics.
Eating Disorders (The Emily Program).
ECT.
Research.
PGY-4
During the PGY4 year, residents are required to rotate on the inpatient psychiatry units at Lutheran hospital in a junior-attending role. Residents also spend two modules gaining exposure to neuropsychiatry, by rotating through various subspeciality clinics including epilepsy, movement disorders, neuropsychology, and dementia. The remainder of the year is free for elective rotations. There is also an opportunity for residents to create sub-specialty clinics to serve the unmet needs of special populations. With both faculty and departmental support, residents can create clinics or rotations that fit their interests. Resident-created clinics have included: women's mental health clinic, LGBTQ+ clinic, bariatrics clinic, and Spanish-speaking clinic. As in the PGY3 year, residents will meet with the Associate Program Director and academic chief resident to help design the year's schedule. Electives may be done as longitudinal experiences, modular experiences, or a combination of the two.
Academic Half Day
The majority of the didactic curriculum is presented within the framework of Academic Half Day. Each Thursday, from 8 a.m. to 2 p.m., all residents are excused from clinical duties to focus on academic objectives. Residents attend two 70-minute seminars designed specifically for the PGY training level, Grand Rounds, and a PGY class specific process group. Afterward, residents return to their clinical services.
Training Sites
Cleveland Clinic Lutheran Hospital
Lutheran Hospital, a 12-minute drive from the main campus on West 25th street, houses the primary Adult Inpatient Psychiatry units of the Cleveland Clinic Department of Psychiatry with 100 behavioral health beds distributed among general psychiatry, geriatric psychiatry, and a specialized mood disorders unit. Lutheran is also home to the Alcohol and Drug Recovery Center (ADRC), which provides inpatient detoxification, partial hospitalization, and an intensive outpatient rehabilitation program. Lutheran is just blocks away from the famous West Side Market and a burgeoning food scene.
Cleveland Clinic Fairview Hospital
Fairview Hospital is a 500-bed level II trauma center facility on the west side of Cleveland, and home to the 13-bed child and adolescent psychiatry unit where PGY2 residents rotate for two months.
Cleveland Clinic Hillcrest Hospital
Hillcrest Hospital is a 496-bed level II trauma center facility on the east side of Cleveland, which is home to the second year Consultation-Liaison (Psychosomatic Medicine) regional hospital rotation. This rotation allows residents to gain experience with consultation in a smaller, regional hospital setting.
Northcoast Behavioral Healthcare
Northcoast is one of six Ohio state psychiatric hospitals, located on the south side of Cleveland. This hospital is home to the second year Forensics rotation. PGY2 residents spend one month on a restoration to competency unit, as well as participate in forensic didactics with forensic psychiatry fellows.
Resident Life & Benefits
Resident Life & Benefits
Salary and Benefits
A comprehensive description of resident benefits can be found with Cleveland Clinic's Graduate Medical Education Department.
Time Away
Vacation and Personal/Sick Days: 4 weeks (20 paid working days) + 1 wellness day.
Maternity: 12 weeks paid leave.
Paternity: 4 weeks paid leave.
The Family Medical Leave Act (FMLA): Entitles all employees up to 12 weeks off, unpaid, after one year of employment. See Graduate Physicians Manual for further information.
On-call Meals
When taking overnight call at the Main Campus, residents are provided with an allotment for dinner and breakfast. Lunch is also provided for weekend day calls. These funds may be used at most Cleveland Clinic dining facilities, including all hospital cafeterias, Panera Bread, Moe's Southwest Grill, Aladdin's Eatery, and Subway.
Wellness & Preventive Medicine
In 2007, the Cleveland Clinic appointed the country's first Chief Wellness Officer, Michael F. Roizen, MD. Wellness & Preventive Medicine is responsible for implementing wide-­reaching programs that aggressively advocate for healthy living. Wellness initiatives implemented for all employees, including residents, include: free membership to Cleveland Clinic fitness centers, yoga classes, trans-­fats banned from all public and patient menus, sugared beverages removed from cafeterias and vending machines, smoke-­free campuses and workforce, weekly farmer's market on-­campus and a dedicated wellness store. Learn more about Employee Wellness at Cleveland Clinic.
In addition, our residency program has also implemented wellness initiatives of our own. We take into consideration the individual wellness needs of each resident to best tailor each individual's experience. Specific initiatives include making sure residents have time to attend doctor's appointments, an additional "wellness day" that was implemented in 2019 in addition to current vacation policies, truly protected didactic time, a weekly class specific process group, and separate resident work/lounge spaces at both Main Campus and Lutheran Hospital.
---
Resident Social Activities
Outside of the work setting, our residents are social and engage in various activities not only as individual classes, but also between classes. Activities enjoyed together by our current residents span a wide variety of interests, include physical activities such as hiking in the Cleveland MetroParks or Cuyahoga Valley National Park, rock-climbing, biking, and ultimate frisbee, as well as attending concerts at Blossom Music Center, local brewery trivia nights, trying new restaurants and bars in Cleveland, playing both board and video games, as well as knitting.
While many of our institution focused resident activities have been placed on hold due to pandemic restrictions, we are looking forward to resuming activities as soon as it is safe to do so. Below is a list of previously scheduled department resident activities.
Annual Welcome Picnic
This family-friendly annual event serves to welcome our new interns and to show appreciation for the hard work of our faculty. This event is often held at the Program Director's home or a local Metropark.
Spring Resident Retreat
The spring retreat is an opportunity for residents to get off campus for a day to focus on team-building, wellness and academic enrichment activities. Previous retreats were held at local campus where residents had the opportunity to participate in a high-ropes course, rock-climbing wall, and workshops about boundaries, fun neuroscience, team building, the Cleveland Botanical Gardens, and top golf.
Movie Club
Held at least once per year, movie club is an opportunity for residents to get together outside of work to discuss issues of psychiatry in film. Previous locations have including resident or faculty homes.
Book Club
Book Club events are held at least once per year, and have been held in local MetroParks (or virtually) since the pandemic.
Cleveland Psychedelic Science Group
Resident led and founded in 2020, this interest group hosts monthly, evidence-based lectures that discuss topics such as medical applications of psychedelics, psychedelic neurobiology, and cultural and epidemiological aspects of naturalistic psychedelic use. The group's multidisciplinary membership spans across various medical and non-medical departments within Cleveland Clinic, as well as other local academic institutions. To accelerate cultivation of psychedelic research within Cleveland and collaborations among members, we also host in-person social events around the city. Current group leaders are PGY-3s Alexander Zha and Alexsandra Kovacevich, with faculty mentorship from Brian Barnett.

Selected presentations include:
Classic Psychedelics for the Promotion of Mental Health: A re-emerging Treatment Paradigm by Peter Hendricks PhD.
Psychedelic-Assisted Psychotherapy Practices and Human Caring Science by Andrew Penn RN, MS, PMHNP.
Psilocybin in the treatment of Obsessive-Compulsive Disorder by Francisco A. Moreno MD.
Family Matters in Psychedelic Psychotherapy by Adele Lafrance PhD, C. Psych.
Understanding Set and Setting by Ido Hartogsohn PhD.
Psychedelics for Addiction by Brian Barnett MD.
Bridging the Mystical and the Medical: The Emergence of Psychedelic Chaplaincy by B. Jeffrey Vidt MAT, MAR.
NPS Discovery and the Hunt for Emerging Synthetic Drugs by Alex J. Krotulski PhD.
Treatment of Opioid Use Disorder with Ibogaine: does the 'psychedelic experience' matter? by Thomas Kingsley Brown PhD.
---
Living in Cleveland
One thing you'll always hear from a native Clevelander is how much they love the city. Our residents agree. Cleveland offers the balance of a big city, historic suburbs and beautiful countryside, all within a 30-mile radius. Greater Cleveland is home to the Rock and Roll Hall of Fame, Severance Hall and the Cleveland Symphony Orchestra, the Cleveland Museum of Art, and the Cleveland Botanical Garden – all within just minutes of the clinic. Cleveland also boasts a number of professional sports teams, including the Cleveland Indians, Cleveland Browns, and Cleveland Cavaliers. Cleveland is becoming quickly famous for the rapidly growing food and restaurant scene and is proud to claim Iron Chef Michael Symon as one of its own.
The Cleveland Clinic is centrally located with easy access to downtown, the "Eastside" and the "Westside." Most residents live in one of these three areas and find that the cost of living in Cleveland is affordable and traffic is quick and easy. The Cleveland metro area has a number of excellent public school systems as well as numerous private school alternatives.
The Greater Cleveland area has much to offer any outdoor enthusiast, from the shores of Lake Erie to the north, to the gradually rolling foothills of the Allegheny Mountain Range to the east. The snowy winters are ideal for skiing, snowshoeing, or just sipping hot cocoa in front of a fire. Our residents enjoy hiking in the Cuyahoga Valley National Park, or in the over 22,000 acres of nature reserve at one of the eighteen Cleveland Metroparks; its bicycle paths for mountain or road bikes stretch for miles. Lake Erie boasts a number of beaches and water sports, as well as a flourishing wine industry with over 180 wineries in the state.
Cleveland is also a great place for kids and families. The Cleveland Metroparks Zoo is a hotspot for kids of all ages and frequently offers discounts to Cleveland Clinic employees. Patterson Fruit Farm, located in beautiful Geauga County, offers apple, peach, and strawberry picking, and an annual Family Fun Fest in the fall, at which the Cleveland Clinic House Staff Association link out holds a yearly free event. The Cleveland Botanical Garden is home of the Hershey Children's Garden and the Glasshouse, which offers daily butterfly releases. The Cuyahoga Valley Scenic Railroad offers children's programs including the famous Polar Express Train.
Cleveland Children's Academy
The Cleveland Children's Academy is a partner of the Cleveland Clinic and is a top choice of Cleveland Clinic residents for childcare. Located adjacent to the Main Campus, the Children's Academy offers daycare from 6am to 7:30pm, M-F, for children aged 6 weeks to Interactive Kindergarten (5-6 y/o). As this is a popular choice for residents, spaces fill up quickly and there is usually a fairly long wait list.
Cleveland Clinic House Staff Association
House Staff Association
The House Staff Association (HSA) represents the resident body of Cleveland Clinic trainees and works to promote well-being, interests and education of Cleveland Clinic residents. For more information, contact hsa@ccf.org.
House Staff Spouse Association
The House Staff Spouse Association (HSSA) sponsors many family-friendly events throughout the year at significantly reduced cost. It is also a great resource for spouses and resident parents. Click here for access to the latest issues of the Stethoscoop, the monthly newsletter of the HSSA.
---
Where Do Our Residents Go From Here
2022
Yale University, Addiction Fellowship.
Brigham and Women's Hospital, Consultation-Psychiatry Fellowship.
University of Cincinnati, Child & Adolescent Psychiatry Fellowship.
Cleveland Clinic, Child & Adolescent Psychiatry Fellowship.
Cleveland Clinic, Child & Adolescent Psychiatry Fellowship.
Compass Health Center (IL), Staff Psychiatrist.
University of Maryland Shore Medical Group, Staff Psychiatrist.
Wellstar Cobb Hospital (GA), Staff Psychiatrist.
2021
University of Maryland, Child & Adolescent Psychiatry Fellowship.
Cleveland Clinic, Child & Adolescent Psychiatry Fellowship.
Cleveland Clinic, Staff Psychiatrist.
Cleveland Clinic, Staff Psychiatrist.
Cleveland Clinic, Staff Psychiatrist.
Cleveland Clinic, Staff Psychiatrist.
Cleveland Clinic, Staff Psychiatrist.
Spectrum Health (Michigan), Staff Psychiatrist.
Kaiser Permanente (CA), Staff Psychiatrist.
Texas, Staff Psychiatrist.
2020
Cleveland Clinic, Consultation-Liaison Psychiatry Fellowship.
Cleveland Clinic, Consultation-Liaison Psychiatry Fellowship.
Cleveland Clinic, Staff Psychiatrist.
Cleveland Clinic, Staff Psychiatrist.
Cleveland Clinic, Staff Psychiatrist.
2019
Akron Children's Hospital, Child & Adolescent Psychiatry Fellowship.
Cleveland Clinic, Child & Adolescent Psychiatry Fellowship.
Cleveland Clinic, Child & Adolescent Psychiatry Fellowship.
Cleveland Clinic, Consultation-Liaison Psychiatry Fellowship.
Cleveland Clinic, Staff Psychiatrist.
Community Mental Health (MI), Staff Psychiatrist.
Meridian Psychiatric Partners (IL), Staff Psychiatrist.
Inpatient Women's Mental Health (PA), Staff Psychiatrist.
Kaiser Permanente (CA), Staff Psychiatrist.
University of California San Francisco, Staff Psychiatrist.
Private Practice (San Diego), Staff Psychiatrist.
2018
University Hospitals, Consultation-Liaison Fellowship.
Cleveland Clinic, Consultation-Liaison Fellowship.
Cleveland Clinic, Child & Adolescent Psychiatry Fellowship.
Ohio State University, Child & Adolescent Psychiatry Fellowship.
Cleveland Clinic Akron General, Staff Psychiatrist.
Northcoast Behavioral Health, Staff Psychiatrist.
Private Practice, Psychiatrist.
Program Research
Program Research
Research opportunities exist across the department and the institution. The Department of Psychiatry has a robust research program, which provides excellent opportunities for faculty, fellows, residents, and medical students. Research is conducted in various disorders, including substance dependence, child psychiatry, mood disorders, pain, bariatrics, consultation-liaison psychiatry, and community psychiatry. Areas of research include genetics, brain imaging, neuroinflammatory biomarkers, and other biomarkers for diagnosis and treatment effects. Several clinical trials are ongoing for a range of treatment modalities, including pharmacological agents, neurostimulation techniques, psychotherapies, and community interventions. Outcome research is also an area of particular interest. In addition, active collaboration opportunities are available with colleagues in other specialties, including neurology, neurosurgery, cardiology, primary care, and oncology.
PGY2 residents are introduced to common elements of research early in the year as part of the Academic Half Day curriculum. Each resident is required to present at the Department of Psychiatry Grand Rounds in their final year and also complete a quality improvement project, typically with their class. Residents are encouraged to publish papers or present at regional and national meetings. Trainees have participated in projects on neuromodulation, delirium, suicide, ovarian cancer, women's health, chronic pain, seizure disorders, sleep disorders, post-myocardial infarction depression, transplant psychiatry, and many more.
Residents presenting at national meetings are eligible for registration and travel reimbursement by the neurological institute and GME. In the past, residents have presented at:
American Psychiatric Association.
Academy of Consultation-Liaison Psychiatry.
American Association of Directors of Psychiatry Residency Training.
Cleveland Consultation-Liaison Society.
Residents may also present their work at Cleveland Clinic Neurological Institute Research Day (NIRD), which is held annually at the Intercontinental Hotel and Conference Center on the Cleveland Clinic Main Campus. Generous cash awards are given to the most outstanding poster and platform presentations – our residents have consistently been recipients.
The Cleveland Clinic Adult Psychiatry Residency Program offers numerous opportunities for residents interested in learning more about how to conduct research. We have both a one-month research elective in the third or fourth year of the program and a dedicated research track for highly qualified applicants who have had significant research experience prior to residency. Below is a partial list of staff in the Department of Psychiatry and Psychology who have volunteered to serve or are currently serving as research mentors for residents.
---
Murat Altinay, MD is an adult psychiatrist with interests in treatment resistant mood disorders (major depressive disorder and bipolar disorder), neuromodulation (transranial magnetic stimulation (TMS), deep brain stimulation (DBS)) and LGBT mental health. He is currently the principal investigator of several clinical trials including the "Electroconvulsive Therapy (ECT) vs. Ketamine in Patients with Treatment Resistant Depression (TRD) (ELEKT-D) study", "Transcranial Magnetic Stimulation in Smokers: an Examination of Mediating Neural Pathways", "Modulation of anterior cingulate and dorsolateral prefrontal cortex GABA and functional connectivity following repetitive transcranial magnetic stimulation therapy in major depressive disorder", and "Registry: Patients Having Repeated Intravenous Ketamine Infusions for the Treatment of Highly Treatment-Resistant Depression". He is also a co-investigator of "Ketamine Treatment of Youth Suicide Attempters for Fast Reduction of Severe Suicide Risk and Facilitation of Long-term Collaborative Clinical Engagement: A Double Blind Randomized Placebo Controlled Trial" and "Transgender Women's Perspectives on Mental Health Care Related to Gender Affirmation Surgery".
Cha J, Speaker S, Hu B, Altinay M, Koirala P, Karne H, Spielberg J, Kuceyeski A, Dhamala E, Anand A. Neuroimaging correlates of emotional response-inhibition discriminate between young depressed adults with and without sub-threshold bipolar symptoms (Emotional Response-inhibition in Young Depressed Adults). J Affect Disord. 2021 Feb 15;281:303-311. doi: 10.1016/j.jad.2020.12.037. Epub 2020 Dec 10. PMID: 33341013; PMCID: PMC8311442.
Wanta JW, Niforatos JD, Durbak E, Viguera A, Altinay M. Mental Health Diagnoses Among Transgender Patients in the Clinical Setting: An All-Payer Electronic Health Record Study. Transgend Health. 2019 Nov 1;4(1):313-315. doi: 10.1089/trgh.2019.0029. PMID: 31701012; PMCID: PMC6830528.
Dale RM, Bryant KA, Finnegan N, Cromer K, Thompson NR, Altinay M, Anand A. The NEO-FFI domain of openness to experience moderates ketamine response in treatment resistant depression. J Affect Disord. 2020 Jan 1;260:323-328. doi: 10.1016/j.jad.2019.09.010. Epub 2019 Sep 3. PMID: 31521869.
Altinay M, Anand A. Neuroimaging gender dysphoria: a novel psychobiological model. Brain Imaging Behav. 2020 Aug;14(4):1281-1297. doi: 10.1007/s11682-019-00121-8. PMID: 31134582.
Brian Barnett, MD is an adult psychiatrist with research interests in psychedelic assisted therapies, ketamine, substance use disorders, catatonia, and treatment resistant mood disorders. Dr. Barnett's research approaches include developing surveys and analyzing data from Epic, patient reported symptom scales, and publicly available sources such as the National Survey on Drug Use and Health, Reddit, and the Monitoring the Future Study. He is also a co-investigator on the Electroconvulsive Therapy (ECT) vs. Ketamine in Patients with Treatment Resistant Depression (TRD) (ELEKT-D) study.
Barnett BS, Beaussant Y, King F 4th, Doblin R. Psychedelic Knowledge and Opinions in Psychiatrists at Two Professional Conferences: An Exploratory Survey. J Psychoactive Drugs. 2021 Aug 19:1-9. doi: 10.1080/02791072.2021.1957183. Epub ahead of print. PMID: 34409921.
Barnett BS, Greer GR. Psychedelic Psychiatry and the Consult-Liaison Psychiatrist: A Primer. J Acad Consult Liaison Psychiatry. 2021 Jul-Aug;62(4):460-471. doi: 10.1016/j.jaclp.2020.12.011. Epub 2021 Jan 21. PMID: 34210406.
Barnett BS, Doblin R. Dissemination of Erroneous Research Findings and Subsequent Retraction in High-Circulation Newspapers: A Case Study of Alleged MDMA-Induced Dopaminergic Neurotoxicity in Primates. J Psychoactive Drugs. 2021 Apr-Jun;53(2):104-110. doi: 10.1080/02791072.2020.1847365. Epub 2020 Nov 26. PMID: 33241981.
Barnett BS, Siu WO, Pope HG Jr. A Survey of American Psychiatrists' Attitudes Toward Classic Hallucinogens. J Nerv Ment Dis. 2018 Jun;206(6):476-480. doi: 10.1097/NMD.0000000000000828. PMID: 29781894.
Selected research projects currently involving residents
Analysis of benzodiazepine prescribing patterns among primary care providers
Bibliometric analysis of the catatonia literature from 1965 through 2020
Bibliometric analysis of psychedelic clinical trial literature from 1965-2020
Survey of cancer healthcare professionals' perceptions toward psychedelic-assisted psychotherapy
Firearm access among patients admitted to a hospital-based SUD treatment service
Tatiana Falcone MD, MPH is a child and adolescent psychiatrist.
Her research interests are:
Prevention of suicide
By identifying blood biomarkers in patients at risk, our group has focused on inflammatory biomarkers and the blood-brain barrier (Project PIMS -PI)
Randomized Controlled Trial to understand successful interventions to prevent suicide in teens after a suicide attempt (Project PASS PI)
The role of emotional trauma in suicide (identifying blood biomarkers)
Evaluating the impact of social medial (using big data and AI) in suicide prevention,
By evaluating novel treatments for suicide prevention - PI Ketamine vs CAMS to evaluate the effectiveness to decrease suicidal ideation and prevent future suicides in youth (15-24) after a suicide attempt.
Improvement of collaborative care for
Children with special health care needs (epilepsy) using telemedicine
Improving the outreach to pediatricians to provide care for psychiatric comorbidities
Transition of care (both from child to adult - in children with special health care needs) also from inpatient to outpatient after a suicide attempt - PI- Project IMPACTT
Mental Health in minorities
Selected publications:
Dagar A, Falcone T. Psychiatric Comorbidities in Pediatric Epilepsy. Curr Psychiatry Rep. 2020 Oct 31;22(12):77. doi: 10.1007/s11920-020-01195-8. PMID: 33128638.
Dagar A, Falcone T. High Viewership of Videos About Teenage Suicide on YouTube. J Am Acad Child Adolesc Psychiatry. 2020 Jan;59(1):1-3.e1. doi: 10.1016/j.jaac.2019.10.012. Epub 2019 Oct 31. PMID: 31678555.
Dagar A, Anand A, Pestana-Knight E, Timmons-Mitchell J, Tossone K, Zemba D, Falcone T. Screening for suicidality and its relation to undiagnosed psychiatric comorbidities in children and youth with epilepsy. Epilepsy Behav. 2020 Dec;113:107443. doi: 10.1016/j.yebeh.2020.107443. Epub 2020 Nov 3. PMID: 33152581.
Falcone T, Dagar A, Castilla-Puentes RC, Anand A, Brethenoux C, Valleta LG, Furey P, Timmons-Mitchell J, Pestana-Knight E. Digital conversations about suicide among teenagers and adults with epilepsy: A big-data, machine learning analysis. Epilepsia. 2020 May;61(5):951-958. doi: 10.1111/epi.16507. Epub 2020 May 8. PMID: 32383797; PMCID: PMC7384181.
Leslie Heinberg, PhD, MA is an adult psychologist. Dr. Heinberg's research focuses on the interaction between biological and behavioral variables as they impact weight loss (and weight regain) in patients with severe obesity. More specifically, her work addresses disordered eating (binge eating disorder, night eating syndrome), adherence, cognition, psychiatric co-morbidity and the microbiome. She is a PI on a NIDDK funded R01 examining long-term predictors of bariatric surgery outcomes. Additionally, she is a co-Investigator studies on alcohol and opioid use disorders in bariatric surgery patients, personality factors that predict surgical outcomes and the use of ecological momentary assessments in dietary behaviors and physical activity.
Heinberg LJ, Steffen K. Social Isolation and Loneliness During the COVID-19 Pandemic: Impact on Weight. Curr Obes Rep. 2021 Sep;10(3):365-370. doi: 10.1007/s13679-021-00447-9. Epub 2021 Jul 23. PMID: 34297344; PMCID: PMC8300081.
Ivezaj V, Carr MM, Brode C, Devlin M, Heinberg LJ, Kalarchian MA, Sysko R, Williams-Kerver G, Mitchell JE. Disordered eating following bariatric surgery: a review of measurement and conceptual considerations. Surg Obes Relat Dis. 2021 Aug;17(8):1510-1520. doi: 10.1016/j.soard.2021.03.008. Epub 2021 Mar 18. PMID: 34083136.
Heinberg LJ, Mitchell JE, Peat C, Steffen K. DSM 5 Lifetime Psychiatric Diagnoses in Two Bariatric Surgery Programs. Obes Surg. 2021 Jun;31(6):2812-2816. doi: 10.1007/s11695-021-05236-w. Epub 2021 Feb 8. PMID: 33555449.
Diggins A, Heinberg L. Marijuana and Bariatric Surgery. Curr Psychiatry Rep. 2021 Jan 12;23(2):10. doi: 10.1007/s11920-020-01218-4. PMID: 33433700.
Katherine Taljan, MD is an adult psychiatrist with interest in women's mental health and reproductive psychiatry. Dr. Taljan's research methods include surveys, chart review, and use of patient-reported outcomes. She is co-investigator on collaborative studies with the Women's Health Institute assessing postpartum depression in COVID-positive patients and perceptions of the COVID-19 vaccines among perinatal patients.
Adele Viguera, MD is an adult psychiatrist with interests in CL psychiatry related topics including delirium, steroid induced psychosis, etc and women's mental health (PMDD, mood and anxiety disorders during the perinatal period, postpartum psychosis, risk of malformations associated with psychotropics, breastfeeding and psychotropics). Dr Viguera's research methods include registries, surveys, retrospective studies, case series, reviews, data mining from EPIC.
Viguera AC, Freeman MP, Góez-Mogollón L, Sosinsky AZ, McElheny SA, Church TR, Young AV, Caplin PS, Chitayat D, Hernández-Díaz S, Cohen LS. Reproductive Safety of Second-Generation Antipsychotics: Updated Data From the Massachusetts General Hospital National Pregnancy Registry for Atypical Antipsychotics. J Clin Psychiatry. 2021 Aug 3;82(4):20m13745. doi: 10.4088/JCP.20m13745. PMID: 34352165.
Viguera AC, Vanderkruik R, Gaccione P, Caplin PS, Kobylski LA, Freeman MP, Cohen LS. Breastfeeding practices among women taking second-generation antipsychotics: findings from the National Pregnancy Registry for Atypical Antipsychotics. Arch Womens Ment Health. 2021 Jul 28. doi: 10.1007/s00737-021-01162-z. Epub ahead of print. PMID: 34318375.
Oyem PC, Wang PR, Viguera AC. Prevalence of anxiety symptoms among COVID-19 patients during the acute versus post symptomatic window. J Psychosom Res. 2021 Jun;145:110432. doi: 10.1016/j.jpsychores.2021.110432. Epub 2021 Mar 23. PMID: 33820642; PMCID: PMC7986345.
Wang PR, Oyem PC, Viguera AC. Prevalence of psychiatric morbidity following discharge after COVID-19 hospitalization. Gen Hosp Psychiatry. 2021 Mar-Apr;69:131-132. doi: 10.1016/j.genhosppsych.2020.12.013. Epub 2020 Dec 28. PMID: 33494979; PMCID: PMC7834109.
Many of our residents are actively involved in research projects. Selected publications authored or co-authored by residents:
Barnett BS, Parker S, and Weleff J. United States National Institutes of Health grant funding for psychedelic-assisted therapy clinical trials from 2006-2020. International Journal of Drug Policy. (Accepted)
Dean E, Biehl M, Bash K, Weleff J, Pozuelo L. A view from the other side: neuropsychiatric assessment and management of the ICU survivor. Cleveland Clinic Journal of Medicine. (Accepted)
Park DY and Weleff J. Lost in Untranslation: The Challenge of Translated and Untranslated Writings Throughout Psychiatry's History. American Journal of Psychiatry Residents' Journal, 2021, 17:1, 10-11.
Orlins, Z., & Barnett, B. (2021). Tachycardia during Treatment with Risperidone and Paliperidone Palmitate in a Patient without Previous Cardiovascular Disease. Case Reports in Psychiatry, 2021, 9954991. https://doi.org/10.1155/2021/9954991
Fan S, Nemati S, Akiki TJ, Roscoe J, Averill CL, Fouda S, Averill LA, Abdallah CG. Pretreatment Brain Connectome Fingerprint Predicts Treatment Response in Major Depressive Disorder. Chronic Stress (Thousand Oaks). 2020 Dec 29;4:2470547020984726. doi: 10.1177/2470547020984726. PMID: 33458556; PMCID: PMC7783890.
Maroney, Z., & Dale, R. (2020). Cerebral Autosomal Dominant Arteriopathy With Subcortical Infarcts and Leukoencephalopathy (CADASIL): A Rare Diagnosis in a Patient With Schizophrenia. Psychosomatics, 61(4), 395–399. https://doi.org/10.1016/j.psym.2019.11.003
Fayed, A. A., Aung, N. M., Manger, K. M., & Jimenez, X. F. (2020). Improving Psychiatric and Complex Case Formulation: an Assessment of the Accuracy and Time to Complete the Biopsychosocial/Three Ps (BPS/PPP) Approach. Academic psychiatry : the journal of the American Association of Directors of Psychiatric Residency Training and the Association for Academic Psychiatry, 44(1), 64–67. https://doi.org/10.1007/s40596-019-01122-x
Shapiro, A. P., Krew, T. S., Vazirian, M., Jerry, J., & Sola, C. (2019). Novel Ways to Acquire Designer Benzodiazepines: A Case Report and Discussion of the Changing Role of the Internet. Psychosomatics, 60(6), 625–629. https://doi.org/10.1016/j.psym.2019.02.007
Pesanti, S., Hamm, B., Esplin, B., Karafa, M., & Jimenez, X. F. (2017). Capacity Evaluation Requests in the Medical Setting: A Retrospective Analysis of Underlying Psychosocial and Ethical Factors. Psychosomatics, 58(5), 483–489. https://doi.org/10.1016/j.psym.2017.03.013
Hamm, B., Khokhar, N., & Jimenez, X. F. (2017). Refractory Self-Injurious Behavior in Severe Intellectual Disability Responsive to Topiramate: A Case Report. Psychosomatics, 58(2), 209–212. https://doi.org/10.1016/j.psym.2016.11.001
Living in Cleveland
Living in Cleveland
Cleveland, an ethnically diverse, mid-sized city located on Lake Erie, features a host of cultural attractions, recreational activities, major sporting events and an exploding culinary scene. Cleveland is home to the second largest theater district in the U.S., a park system featuring 23,700 acres in 18 reservations, and is the birthplace of rock 'n' roll, home to the Rock 'n' Roll Hall of Fame and Museum. Cleveland Clinic is located near the University Circle area, which is the cultural epicenter of Cleveland. This area features Severance Hall and the world-renowned Cleveland Orchestra, the Cleveland Museum of Art, several other museums, and Case Western Reserve University. Downtown Cleveland, home to all major sports venues and an exploding culinary scene, is approximately two miles from Cleveland Clinic's main campus.