Orthopaedics Services
Cleveland Clinic's Orthopaedic department is focused on treating patients with an array of conditions that affect the bones, muscles and joints including musculoskeletal tumors, joint replacements, adult reconstructive surgery, sports medicine, and spine health.
Rheumatology Services
Cleveland Clinic's Rheumatology is focused on deciphering your conditions and providing treatments for an array of conditions related to arthritis, immunodeficiency, metabolic bone disease, osteoporosis, and vasculitis.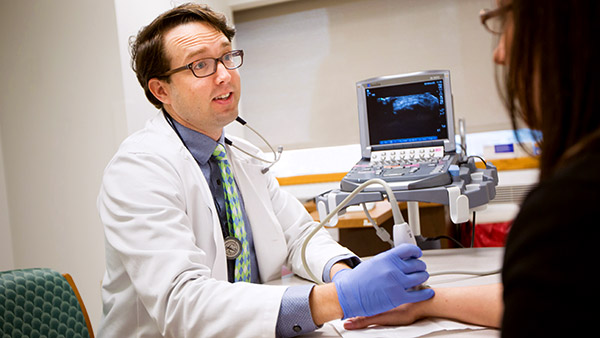 Why Choose the Orthopaedic & Rheumatologic Institute?
Cleveland Clinic's Orthopaedic & Rheumatologic Institute offers expert diagnosis, treatment and rehabilitation for adults and children with bone, joint or connective tissue disorders. The Institute blends the strengths of Cleveland Clinic's Orthopaedic Program and Rheumatology Program. Cleveland Clinic is recognized in the U.S. and throughout the world for its expertise and care.
Learn More