Overview
Overview
Thank you for your interest in our Categorical Dermatology Residency Program.
Among the more than 100 medical specialties and subspecialties, the Department of Dermatology was the third department established at Cleveland Clinic and is currently located on the sixth floor of the outpatient superstructure, known as the A Building - Crile Building.
The Department of Dermatology has grown over the years to include over 40 full time clinical staff, of which there are 23 active teaching faculty, and 13 advanced practice providers, spread over our main campus location and 10 regional family health centers. Our surgical dermatology department includes nine full time MSDO fellowship trained Mohs surgeons, as well as a fellowship trained cosmetic surgeon. We have two fellowship trained pediatric dermatologists and six fellowship trained dermatopathologists. Among our general dermatologists, we have specialists in contact and occupational dermatitis, phototherapy, oral and bullous diseases, and hair disorders. Currently, we have 16 residents undergoing extensive and rigorous training in this all-encompassing dermatologic learning environment.
The Department of Dermatology offers a four-year categorical training program that fulfills the requirements of the American Board of Dermatology and the ACGME. Candidates apply for a four-year program to include a program specific transitional PGY-1 year with rotations in internal medicine and other specialties relevant to dermatology.
A commitment to excellence in residency training is one of the highest priorities of the Cleveland Clinic. Our Dermatology Residency Program provides a comprehensive academic and clinical experience in dermatology and the subspecialty fields of dermatopathology, pediatric dermatology, and dermatologic surgery. Such training enables our graduates to pursue with distinction careers in academic dermatology, clinical dermatology, as well as subspecialty training in dermatopathology, pediatric dermatology and dermatologic surgery.
The overall specific goals of the Dermatology training program include:
To provide residents with the requisite skills in differential diagnosis and in the management of dermatological problems which span the spectrum of common as well as complex dermatological diseases that encompass a multidisciplinary approach.
To foster the development of essential personal and intellectual attributes which will facilitate growth and development throughout their career.
To facilitate and foster the personal career development of every resident physician participating in the training program. While service and clinical experience are essential components of house staff training, the highest priority is to ensure an exemplary educational experience, which prepares a resident to embark on whatever career path is ultimately chosen.
To develop the skills, knowledge and attitudes necessary to achieve competency in the six areas of Core Competency as defined by the Accreditation Council of Graduate Medical Education (ACGME): patient care, medical knowledge, practice based learning & improvement, interpersonal & communication skills, professionalism and systems based practice.
To develop the skills and knowledge necessary to participate in a successful scholarly activity during their 4 years of residency training.
Intern year
Our program is a four-year categorical program and as such, all residents complete their PGY-1 year at Cleveland Clinic. Staff and residents agree that this structure has many advantages including excellent training in general medicine, familiarity with the hospital and its electronic medical records system, and generation of many colleagues in fields other than dermatology.
Thirteen four-week modules have been chosen to provide a well-rounded fund of knowledge in general inpatient medicine while providing exposure to fields of medicine and surgery that routinely have the most overlap with dermatology, such as rheumatology, infectious disease and plastic surgery. Early exposure to dermatology and dermatopathology during this year allows for a smooth transition into the dermatology residency period.
Rotations
PGY 1
| | |
| --- | --- |
| Dermatology | 8 weeks |
| Dermatopathology | 4 weeks |
| Plastic Surgery | 4 weeks |
| Infectious Disease | 4 weeks |
| Rheumatology | 4 weeks |
| Emergency Department | 4 weeks |
| Internal Medicine | 16 weeks |
| Electives: Psychiatry, Allergy | 2 weeks |
| Vacation | 3 weeks |
PGY 2 - 4
| | |
| --- | --- |
| General Dermatology | 20 - 24 weeks |
| Dermatologic Surgery | 4 weeks |
| Hospital Consults | 4 weeks |
| Dermatopathology | 4 weeks |
| Pediatric Dermatology | 4 weeks |
| Environmental Dermatology | 4 weeks |
| Teledermatology | 4 weeks |
| Electives* (PGY 4) | 4 weeks |
On call
PGY 1 residents take call depending on their rotations. PGY 2 residents are responsible for on call activities in the core dermatology program, and rotate every week. There is no in - house call for core dermatology. All residents abide by the standards of clinical and educational work hours set by the ACGME.
Faculty
Faculty
Leadership
Faculty
Antoine Amado De Olazaval, MD, General Dermatology.
John Anthony, MD, General Dermatology.
Joshua Arbesman, MD, General Dermatology, Research.
Wilma Bergfeld, MD, Dermatopathology, General Dermatology.
Steven Billings, MD, Dermatopathology.
Anthony Fernandez, MD, General Dermatology, Dermatopathology.
Mahwish Irfan, MD, Pediatric Dermatology.
Gowri Kabbur, MD - General Dermatology.
Michele Kerns, MD - General Dermatology.
Shilpi Khetarpal, MD, Cosmetic Dermatology.
Jennifer Lucas, MD, Dermatologic Surgery.
Jon Meine, MD, Dermatologic Surgery.
Melissa McEnery-Stonelake, MD, Dermatologic Surgery.
Melissa Piliang, MD, Dermatopathology, General Dermatology.
Christine Poblete-Lopez, MD, Dermatologic Surgery.
Geraldine Ranasinghe, MD - General Dermatology.
Kathryn Riley, MD, General Dermatology.
Joan Tamburro, DO, Pediatric Dermatology.
Rashmi Unwala, MD, General Dermatology.
Allison Vidimos, MD, Dermatologic Surgery.
Alok Vij, MD, Dermatologic Surgery.
Christine Warren, MD, General Dermatology.
Marilyn Wickenhesier, MD, General Dermatology.
Kiyanna Williams, MD – Dermatologic Surgery and Skin of Color Dermatology.
Consultants
James S. Taylor, MD,* Patch Testing.
Residents
Residents
PGY-4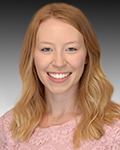 Emily Delaney, MD
Undergraduate: West Virginia University.
Medical School: West Virginia University School of Medicine.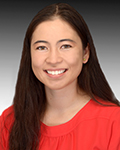 Brigette Lee, MD
Undergraduate: Trinity University.
Medical School: Baylor College of Medicine.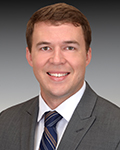 Justin Thrush, MD
Undergraduate: Wright State University.
Medical School: Wright State University Boonshoft School of Medicine.
---
PGY-3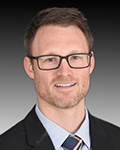 Taylor Bullock, MD
Undergraduate: Brigham Young University.
Medical School: Cleveland Clinic Lerner College of Medicine.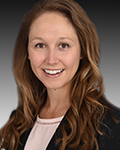 Katie Coerdt, MD
Undergraduate: Georgetown University School of Medicine.
Medical School: Georgetown University School of Medicine.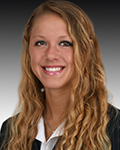 Salena Pasadyn, MD, MS
Undergraduate: Harvard University.
Medical School: Cleveland Clinic Lerner College of Medicine.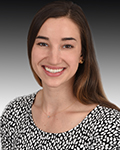 Noelle Seraly, MD
Undergraduate: Allegheny College.
Medical School: West Virginia University of School of Medicine.
---
PGY-2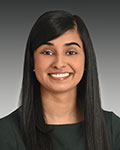 Shifa Akhtar, MD
Undergraduate: University of Miami.
Medical School: Florida International University Herbert Wertheim College of Medicine.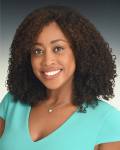 Kendall Black, MD
Undergraduate: The University of Texas.
Medical School: McGovern Medical School at UTHealth.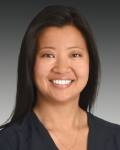 Kylee Kus, MD
Undergraduate: Tufts University.
Medical School: Oakland University William Beaumont School of Medicine.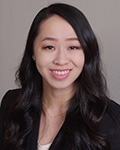 Tiffany Wu, MD
Undergraduate: University of California, Berkeley, California.
Medical School: Case Western Reserve University School of Medicine.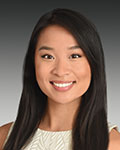 Laura Xiang, MD
Undergraduate: Case Western Reserve University.
Medical School: Case Western Reserve University School of Medicine.
---
PGY-1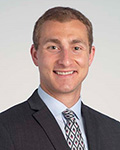 Joshua P. Gallop, MD
Undergraduate: University of Minnesota, Minnesota, MN.
Medical School: Case Western Reserve University School of Medicine.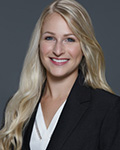 Olivia Lawson, MD
Undergraduate: James Madison University, Harrisonburg, Virginia.
Medical School: University of Tennessee Health Science Center College of Medicine.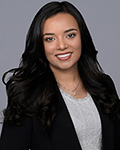 Noreen Mohsin, MD
Undergraduate: McGill University, Montreal, Quebec.
Medical School: University of Miami Leonard M. Miller School of Medicine.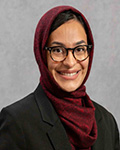 Sadia Tahir, MD
Undergraduate: The College of New Jersey, Ewing, New Jersey.
Medical School: University of Toledo College of Medicine and Life Sciences.
Curriculum
Curriculum
Core residency program
The majority of the resident's time is spent in the outpatient setting. There are 13 four week modules during each academic year, divided among general dermatology and subspecialty clinics, each of which are staffed by respective experts in the field. These include monthly rotations in dermatologic surgery, dermatopathology, pediatric dermatology, patch testing, hospital consults and Teledermatology. In the 7 four-week modules spent in general dermatology clinics, residents are similarly exposed to connective tissue diseases, bullous diseases, hair loss, lymphoma and general medical dermatology.
During the hospital consult rotation, residents have the opportunity to evaluate and treat inpatient dermatological problems, develop diagnostic strategies, interpret laboratory findings, order medications and counsel patients and the consulting team. Residents round daily with a staff member who discusses the problems and reviews residents' recommendations.
Teaching is emphasized throughout the residency with additional educational opportunities included in the first year dermatology schedule (PGY-2), Chief Rounds, in particular. Teaching conferences, textbook club, and other scheduled educational events are outlined below.
A four week elective is incorporated into the third year resident's schedule. Senior residents may train in different departments within Cleveland Clinic or at an approved institution outside of Cleveland Clinic, potentially working with future colleagues, or pursuing fellowship interests.
Continuity clinics
Continuity clinics allow residents the opportunity to assume primary responsibility for patient evaluation and care and ensure follow up with a cohort of patients overtime. These half-day weekly clinics begin in the first year of dermatology training and continue through the rest of the resident's training.
Resident surgery clinics
Surgical clinics allow residents to have a hands-on opportunity to polish their procedural dermatology skills. Supervised by any of our surgical teaching faculty, each resident has an assigned clinic every other week. Procedures such as electrodessication and curettage, standard excisions, laser treatments, and cosmetic procedures are typically performed in these clinics.
The administrative and teaching responsibilities of serving as chief resident are granted to a deserving senior resident(s). Research projects are completed and presentations at major medical meetings and at the department's Annual Research Day are expected.
Program strengths
Large department with multiple world-renowned staff in clinical dermatology, dermatopathology, pediatric dermatology and dermatologic surgery.
Clinical dermatology includes well-rounded training in all facets of clinical dermatology including contact dermatitis, phototherapy, oral clinic, hair clinic, pediatric dermatology, and general dermatology.
Surgical dermatology provides exposure and training in all facets of surgical and cosmetic dermatology including Mohs micrographic surgery, multiple lasers, neurotoxins, peels, soft tissue augmentation, sclerotherapy and photodynamic therapy.
Culturally diverse patient population with extensive exposure to all skin types.
Tremendously supportive program directors.
High volume of patients with emphasis on continuity of care.
Categorical program with internship tailored toward dermatology.
Educational opportunities
Throughout the year, residents attend and participate in various scheduled teaching conferences. The lunch hour, as well as the entire Thursday morning, is protected time for residents to participate in these educational conferences.
City wide grand grounds
Every Thursday morning, patients with rare or unusual skin conditions or patients who pose diagnostic or therapeutic challenges, participate in grand rounds attended by staff, residents, and medical students from Cleveland Clinic, Case Western Reserve University, and Metro Health Medical Center Departments of Dermatology. The location of grand rounds rotates among the three programs. At our program, 3 - 4 cases are presented by the first year residents and discussed as a group following patient viewing.
Textbook club
Currently, Bolognia's Dermatology is the text being reviewed (although this varies from year to year). Readings are assigned on a weekly basis. Additional textbooks used for selected chapters and textbook club readings include Andrews' Clinical Dermatology, Fitzpatrick's General Dermatology, Wolverton's Drugs in Dermatology, Spitz's Genodermatoses, Robinson's Surgery of the Skin, Hurwitz's Clinical Pediatric Dermatology, Weedon's Skin Pathology among others. The various curricula for dermatopathology, dermatologic surgery and pediatric dermatology are similarly covered during protected education time over the noon hour. Additional protected education time occurs on Thursday mornings.
Journal club
The Journal of the American Academy of Dermatology, JAMA Dermatology, and Dermatologic Surgery journals are routinely reviewed. Selected readings may be reviewed from Journal of Investigative Dermatology, International Journal of Dermatology, British Journal of Dermatology, and Drugs in Dermatology, among others. Typically, residents are assigned specific articles to review, critique and summarize for the benefit of the group.
Extensive Curricula for general dermatology, dermatopathology, dermatologic surgery & pediatric dermatology exist and the weekly teaching responsibilities are shared among the teaching faculty and fellows.
Weekly dermatopathology lecture series are supplemented with additional workshops, outside lecturers, and review sessions throughout the year.
Staff lectures
Each staff provides didactic lectures based on their areas of interest.
Guest lectures
Guest lecturers both from within Cleveland Clinic and outside institutions are invited to the dermatology department for participation in grand rounds, educational meetings and noon conferences. With the majority of our educational conferences occurring virtually, our cadre of speakers have expanded greatly this year.
Scholarly activity
Each resident participates in numerous scholarly activities, with a culmination of presentations at our Annual Research Day, as well as numerous local, regional and national meetings. Research projects range from IRB sponsored projects, to multiple book chapters, peer reviewed journal articles, among others. Each resident also participates in a quality improvement project.
Chief rounds
Weekly chief rounds consist of an afternoon of teaching sessions dedicated to PGY2 residents. These sessions focus on a particular aspect of dermatology and are led by a senior resident in a highly collaborative learning environment. Session topics include in-depth review of medical dermatology topics, pathology unknowns, article reviews, and high yield board review materials. The first year derm residents find this low key learning environment highly effective in flattening the steep learning curve that typifies the PGY 2 year.
Conferences & meetings
Interdepartmental combined conferences
These combined conferences with other departments such as Plastic Surgery, Infectious Diseases, Rheumatology, Vascular Medicine, among others, occur throughout the year. These conferences focus on diseases and interesting or complex cases that hold a shared interest for the involved departments.
Cleveland Dermatological Society (CDS) quarterly meetings
Cleveland Clinic, University Hospitals, Metro Hospital dermatology departments, and a local community practice sponsor this meeting 4 times per year and consists of the most interesting and complex cases in dermatology, attended by over 100 dermatologists from Northeast Ohio.
Meetings
Attendance and participation in important regional and national meetings is encouraged and supported. Residents attend the annual AAD meeting, and most also present interesting cases at the Gross and Microscopic symposium, or other podium presentations. PGY 3 residents participate in the annual Indiana Basic Science Course to augment exposure to basic science principles.
Additional meetings residents often attend include Ohio Dermatological Society (ODA), American Society of Dermatological Surgery (ASDS) and American Society of Dermatopathology (ASDP), among others. Locally, residents are required to attend department CME events and the Annual Dermatopathology Workshop and Medical Dermatology Update, all organized by members of our department.
How to Apply
How to Apply
Application requirements
The Cleveland Clinic Dermatology Residency Program is affirmed in its mission to holistically review all applications received to recruit the best possible residents who fit our mission. We will use the ERAS-based common supplemental application and preference signaling program for the upcoming resident recruitment season.
Applications are completed solely through the Electronic Residency Application System (ERAS).
For the 2023 ERAS® cycle, our program will be participating in the supplemental ERAS application offered through the AAMC's ERAS program. Applicants will be required to complete the MyERAS application, and participation in the supplemental ERAS application is optional.
Please note: Three letters of recommendation are required.*
Please be advised that this year's candidates should have completed and received their Step 1 USMLE scores. We encourage, but do not require, completion of Step 2 CK USMLE. No exceptions will be made due to the large number of applications we receive each year.
The application deadline is October 9, 2022.
We are participating in the coordinated release of interviews in the end of November and early December, as supported by the Program Directors Task Force of the Association of Professors in Dermatology.
Virtual Interview dates:
Monday, January 23, 2023.
Wednesday, January 25, 2023.
Tuesday, January 31, 2023.
Thursday, February 2, 2023.
The Cleveland Clinic program will certify its rank list on Friday, February 3, well ahead of the deadline for applicants to certify their rank list. Starting on Monday, February 6, any applicants who would like to take a "second look" at our program with an in-person visit may feel free to reach out to our Program Coordinator, Cheryl Williams, to help coordinate a visit. These "second look" visits are purely to benefit our applicants who may want to visit sunny Cleveland in person prior to committing to spend several years in a city they may not know well.

Requests made prior to rank list certification Friday, February 3 will not be honored. Additionally, we discourage sending thank you notes after an interview.
Virtual meet & greet
At this time, we will not be offering a virtual meet and greet this 2022-2023 recruitment season.
For more information, please contact:
Alok Vij, MD
Program Director
216.444.2651
vija@ccf.org
Sarah Young, MD
Associate Program Director
216.444.2651
youngs19@ccf.org
Cheryl Williams
Residency and Fellowship Coordinator
216.444.5933
williac@ccf.org
The Graduate Medical Education Department -- NA23
Cleveland Clinic
9500 Euclid Ave.
Cleveland, OH 44195
Phone: 216.444.5690
Toll-free: 800.323.9259
Fax: 216.444.1162
Additional resources
Preference signaling
Preference signaling refers to the use of token(s) by residency applicants to express interest in a residency program during application review and prior to interview invite release. This formalized process allows applicants to express interest in a small number of programs apart from traditional methods of email, phone calls, or virtual or in-person away rotations. The goal is to ease application overload and provide programs credible expression of interest by applicants.
While the APD PD Task Force and APD Board have discussed mechanisms for preference signaling and has engaged with other specialties in ongoing discussions, we have decided that this effort requires further consideration. We will not be implementing preference signaling for the 2020-2021 dermatology residency application cycle.
We hope that the pilot program that otolaryngology is pursuing this year, with support of AAMC and NRMP, will provide additional data upon which to decide if this tool would be feasible for future dermatology application cycles. We will also continue to participate in cross-specialty discussions of preference signaling and other application process reforms.
There is a separate entity, Signal (@SignalTokens, signaltokens.org) that is marketing the use of tokens to students and programs via email and social media. This involves a fee to students, and does not guarantee that programs have registered to receive tokens. Given potential issues with equity and added expenses, the APD recommends against programs and dermatology residency applicants registering with the Signal service for this application cycle.
Diversity and Inclusion
Diversity and Inclusion
Cleveland Clinic's Department of Dermatology is committed to training students and residents with diverse backgrounds to become outstanding clinicians, educators, and researchers that will advance our specialty. Every member of the department has undergone implicit bias training and the residency selection process includes holistic review of all applicants. We foster a diverse pipeline of future dermatologists through participation in outreach to students underrepresented in medicine, mentorship, and a broad range of educational and service experiences.
Prospective applicants are invited to visit the Office of Diversity and Inclusion to learn more about the efforts to create an inclusive organizational culture for patients, employees, business partners, and the communities served by Cleveland Clinic. Residents, fellows, and staff at all stages of their career are actively engaged in diversity, equity, and inclusion work within the Department, the broader Institution, the House Staff Association, affiliated medical schools, and national specialty societies.
Trainees have an opportunity to diagnose and treat skin diseases in patients with a wide range of skin types, ethnic and cultural identities, sexual orientation, and gender identities during their general dermatology, complex medical dermatology, pediatric dermatology, dermatopathology, surgical and procedural dermatology, environmental dermatology, and cosmetic dermatology training.
Didactic sessions, including a dedicated Skin of Color Curriculum, and journal clubs are inclusive of images from a wide range of skin types and include research related to healthcare equity and dermatologic issues that impact all of our patients. Professionalism and ethics seminars cover a wide range of topics including social justice and help residents develop skills to navigate ethical dilemmas. Members of the department have the opportunity to learn from local and national Skin of Color experts.
We welcome the opportunity to display our efforts to make dermatology and medicine more inclusive. Students underrepresented in medicine are encouraged to investigate and apply for a Scholarship for a four-week clinical elective at Cleveland Clinic.
Discover more about the role diversity and inclusion plays at Cleveland Clinic and at its Graduate Medical Education program, as well as our diversity and inclusion efforts.
Living in Cleveland
Living in Cleveland
Cleveland, an ethnically diverse, mid-sized city located on Lake Erie, features a host of cultural attractions, recreational activities, major sporting events and an exploding culinary scene. Cleveland is home to the second largest theater district in the U.S., a park system featuring 23,700 acres in 18 reservations, and is the birthplace of rock 'n' roll, home to the Rock 'n' Roll Hall of Fame and Museum. Cleveland Clinic is located near the University Circle area, which is the cultural epicenter of Cleveland. This area features Severance Hall and the world-renowned Cleveland Orchestra, the Cleveland Museum of Art, several other museums, and Case Western Reserve University. Downtown Cleveland, home to all major sports venues and an exploding culinary scene, is approximately two miles from Cleveland Clinic's main campus.
Alumni
Alumni
2021
Shruti Agrawal
Wayne State University School of Medicine
Dermatopathology Fellowship, Cleveland Clinic
Manisha Manmohan
Albert-Ludwigs University
Private Practice
Nina Semsarzadeh
University of Maryland School of Medicine
Cosmetic Fellowship - Laser Dermatology Experts
Allison Weiffenbach
New York Medical College
Cleveland Clinic
2020
Katherine Glaser, MD
University of Missouri-Kansas City School of Medicine
Procedural Deramtology Fellowship, University of California, Irvine
Charlotte LaSenna, MD
University Of Miami LM Miller School Of Medicine
Dermatopathology Fellowship, Cleveland Clinic
Robert Steele, MD
Virginia Commonwealth Un, School Of Medicine
Mohs Surgery Fellowship, Geisinger Health System
Elisabeth Tracey, MD
University of Pennsylvania
Private Practice
2019
Brandon Beal, MD
Saint Louis University School of Medicine
Mohs Surgery Fellowship trained, Private Practice
Katherine Chiang, MD
Clvlnd Clnc Lerner Col of Med of Case Wstn Rsv Un
Private Practice
Daniel Knabel, MD
Medical College of Wisconsin
Mohs Surgery Fellowship, University of Minnesota Medical Center
Sarah Young, MD
Indiana University School of Medicine
Cleveland Clinic
2018
Carly Elston, MD
Commonwealth Medical College
Dermatopathology Fellowship trained, Assistant Professor, University of Alabama
Sara Hogan, MD
Loyola Un of Chicago, Stritch School of Medicine
Cosmetic Dermatology, UCLA Health Santa Monica Medical Center
Christina Wong, MD
State Un Of New York At Buffalo School Of Med
Mohs Surgery Fellowship trained, University Hospital System
2017
Sean Condon, MD
Drexel University College of Medicine
Mohs Surgery Fellowship trained, Private Practice
Timothy Pearson, MD
University of Maryland School of Medicine Baltimore, MD
Private Practice
Michael Schowalter,MD
Sidney Kimmel Medical College of Thomas Jefferson
Dermatopathology Fellowship trained, Private Practice
Evan Stiegel, MD
Sidney Kimmel Medical College of Thomas Jefferson
Mohs Surgery Fellowship trained, Private Practice
Matthew Vasievich,MD
University of Michigan Medical School
Private Practice
2016
Cheryl Bayart, MD
University of Connecticut School of Medicine
Pediatric Dermatology Fellowship trained,Cleveland Clinic
Omer Ibrahim, MD
Yale University School of Medicine
Cosmetic Dermatology Fellowship trained, Private Practice
Maria Sheron, MD
Drexel University College of Medicine
Private Practice
Alejandra Tellez, MD
University De Monterrey, Mexico
Cleveland Clinic
2015
Mahwish Irfan, MD
SUNY Update Medical University
Pediatric Dermatology Fellowship trained,Cleveland Clinic
Shilpi Khetarpal. MD
Northeastern Ohio Medical University
Cosmetic Dermatology Fellowship trained, Cleveland Clinic
Lauren Krug Guren, MD
Temple University School of Medicine
Private Practice
Alok Vij. MD
Baylor College of Medicine
Mohs Surgery Fellowship trained, Cleveland Clinic
Mara Weinstein Velez, MD
Northeastern Ohio Medical University
Cosmetic Dermatology Fellowship trained, Assistant Professor, University of Rochester
2014
Rayna Dyck, MD
Mayo Medical School
Private Practice
Ivanka Kovalyshyn, DO
Midwestern Un, Chicago College Of Osteopathic Med
Dermatopathology Fellowship trained, Private Practice
Brian Moore, MD
University of Toledo College of Medicine
Private Practice
Deanna Sikorski, MD
University of Michigan Medical School Ann Arbor, MI
Private Practice
2013
Kyle Anderson, MD
Northwestern Un Feinberg School Of Medicine
Private Practice
Mikhenan Horvath, MD
Northeastern Ohio University College of Medicine
Private Practice
Emily Keller, MD
Indiana University School of Medicine
Cosmetic Dermatology, Private Practice
Sara Lohser, MD
Cleveland Clinic Lerner College of Med of Case Wstn Rsv Un
Private Practice
Antoine Amado, MD
Universidad Nacional De San Agustin
Cleveland Clinic
2012
Natasha Atanaskova, MD, PhD
Mayo Medical School
Associate Clinical Professor, UC Irvine
Dermatopathology Fellowship trained
Paul Benedetto, MD
Sidney Kimmel Med Col at Thomas Jefferson Un
Private Practice
Ed Galiczynski, DO
Lake Erie College of Osteopathic Medicine
Private Practice
2011
Laleh Bedocs, MD
Ohio University, College Of Osteopathic Medicine
Pediatric Dermatology Fellowship trained, Private Practice
Sara Jurado. MD
University of Toledo College of Medicine
Mohs Surgery Fellowship trained, Private Practice
Haydee Knott, MD
University of Vermont College of Medicine
Private Practice
Nate Cevasco , MD
Cleveland Clinic Lerner College of Med of Case Wstn Rsv Un
Private Practice
2010
Laura Burdick, MD
Indiana University
Dermatopathology Fellowship trained, Private Practice
Esteban Fernandez, MD
University De Costa Rica
Assistant Professor, Program Director, Pediatric Dermatology Fellowship, Ohio State University
Ron Feldman, MD
Medical Un of South Carolina College of Medicine
Assistant Professor, Director, Autoimmune Blistering Disease Clinic, Emory University
Angela Kyei. MD
Cleveland Clinic Lerner College of Med of Case Wstn Rsv Un
Private Practice
2009
Golara Honari, MD
Iran University Of Medical Sciences
Clinical Associate Professor, Contact Dermatitis, Stanford University
Jennifer Lucas, MD
Northeastern Ohio University College of Medicine
Mohs Surgery Fellowship trained, Cleveland Clinic
Michelle Tarbox, MD
Texas Tech University Hsc, School of Medicine
Assistant Professor, Texas Tech University Health Science Center
2008
John Ebner, MD
Arizona College Of Osteopathic Medicine
Private Practice
Lisa Grandinetti, MD
Hahnemann Univ School of Medicine
Program Director, University of Pittsburgh Medical Center (deceased)
Berna Remzi, MD
Hacettepe Universities
Private Practice
Mandi Sachdeva, MD
Ohio State University College of Medicine
Managing Director, Dermpath Diagnostics
Leonid Trost, MD
Ohio State University College of Medicine
Mohs Surgery, Private Practice (deceased)
2007
Anya Enriquez, MD
Yale University School of Medicine
Private Practice
Chris Gasbarre, MD
AT Still Un Of Hlth Sc., Col Of Ost Med, Kirksv'e
Mohs Surgery Fellowship trained, Private Practice
Klaus Sellheyer, MD
Georg-august University
Dermatopathology Fellowship trained, Private Practice
Apra Sood
All-india Institute Of Medical Sciences
Associate Clinical Professor, UC Davis
2006
Christine P Lopez, MD
Mount Sinai School of Medicine
Mohs Surgery Fellowship trained, Program Director & Vice Chair, Cleveland Clinic
Allison Moosally, MD
MCP Hahneman SOM
Mohs Surgery Fellowship trained, Private Practice
Oren Lifshitz, MD
Univeristy of Texas Houston
Private Practice
Anjeli Laungani, MD
SUNY Buffalo
Private Practice
Melissa Piliang, MD
Indiana University
Dermatopathology Fellowship trained, Associate Program Director, Cleveland Clinic
2005
Jim Libecco, MD
Northeastern Ohio Medical University
Private Practice
Justin Woodhouse, MD
University of Iowa
Mohs Surgery Fellowship trained, Private Practice