Primary Stroke Center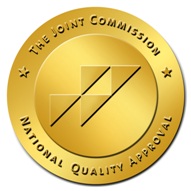 Medina Hospital has been designated as a Primary Stroke Center by The Joint Commission. This Gold Seal of Approval™ signifies that Medina Hospital's stroke program has been evaluated and meets stringent national guidelines for advanced stroke care. As a certified Stroke Center, Medina Hospital is held to the highest standards in the areas of consistency, quality and patient safety, which means the highest level of care for your family.
Medina Hospital is one of 9 Cleveland Clinic locations to have earned certification as a Primary Stroke Center from the Joint Commission.
Medina Hospital offers some of the most comprehensive stroke care in the region. Utilizing state-of-the-art technology and the latest in innovative treatment options, our specialists are skilled in diagnosing and treating patients quickly – significantly improving your outcomes and recovery time.
At Medina Hospital, you will receive superior stroke care 24 hours a day, 365 days a year.
American Heart Association/American Stroke Association
Get With The Guidelines® Stroke Gold Plus Award
In 2023, Medina Hospital received the American Heart Association/American Stroke Association's Get with the Guidelines® Stroke Gold Plus, Target: Stroke Honor Roll Elite Plus and Target: Type 2 Diabetes Honor Roll Award. This achievement recognizes Medina Hospital's commitment and success in implementing the highest standard of stroke care by ensuring that stroke patients receive treatment according to nationally accepted standards and recommendations. Cleveland Clinic's health system boasts an additional 15 hospitals identified for exceptional care through the Get with the Guidelines® award.
Stroke – What You Need to Know!
The first three hours after a stroke are the most important because stroke treatments are proving to be extremely effective when administered as soon as possible after the onset of a stroke. It is crucial that warning signs of a stroke are recognized quickly and that the stroke patient be taken immediately to a Primary Stroke Center such as Medina Hospital.
Warning signs of a stroke include:
Sudden weakness or numbness on one side of the body
Sudden unexplained dizziness or lack of balance
Sudden vision impairment, especially in one eye
Sudden severe headache with no known cause
Sudden slurred speech
Sudden droop on one side of the face
The National Stroke Association uses the following information to help people act quickly in recognizing symptoms and getting help. It is recommended to act "F.A.S.T."
F – Face: Ask the person to smile. Does one side of the face droop?
A – Arm: Ask the person to raise both arms. Does one arm drift downward?
S – Speech: Ask the person to speak a simple phrase. Does the speech sound slurred or strange?
T – Time: If you observe any of these signs, then it's time to call 9-1-1.
*Note: This offer is only available to those living in Cuyahoga and Medina counties in Ohio.
View All Specialties
Medina Hospital Specialties
Medina Hospital is committed to providing exceptional patient care in a wide variety of medical specialties. Learn more about the programs and services we offer.