Overview
Overview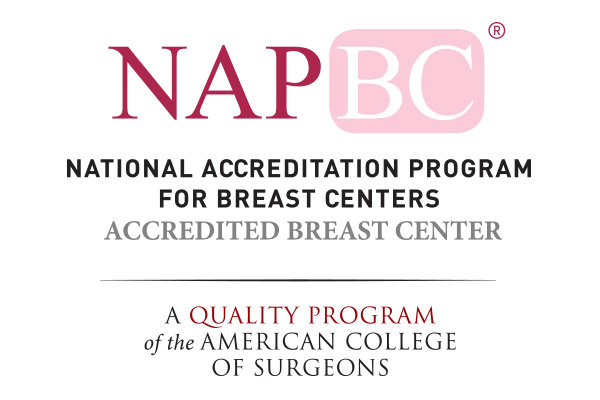 Our Breast Health Center, part of Cleveland Clinic's Comprehensive Breast Cancer Program, is committed to providing compassionate, comprehensive care to every woman. We have state-of-the-art treatment options available as well as an opportunity to participate in clinical trials. A range of preventive and educational services are available as well as screening programs which are provided to the community throughout the year.
Our staff is caring and knowledgeable about the procedures that are performed here, and they would be pleased to answer any questions that you might have.
Breast Health Services
Breast Health Services
Our staff is caring and knowledgeable about the procedures that are performed here, and they would be pleased to answer any questions you might have.
Appointments
Screenings
If you would like to schedule a screening, consultation or inquire about breast cancer treatment, call 440.312.5569 to schedule an appointment to speak with our breast cancer specialists.
Mammograms
To schedule a mammogram, call 216.636.8000.
Please note: we require a physician's order for all mammograms.
Early Detection
Performing a monthly breast self-examination is recommended for all women. Women who are ovulating should examine their breasts about one week after the onset of each menstrual period. Menopausal or post-menopausal women should examine their breasts on the same day every month. If you find a lump or anything else that is unusual, call your doctor.
Women ages 20-39 should have a clinical breast exam every three years and every year starting at the age of 40. The American Cancer Society recommends that women begin having mammograms at the age of 40 and should continue through her lifetime.
Diagnosing Breast Cancer
Breast tumors are typically - but not always - painless, so it is important to have any breast or underarm lump checked. Swelling, discoloration, thickening of the skin or nipple discharge should also be checked immediately.
A biopsy to determine if you have breast cancer can be done in an office setting using a needle to remove cells from the lump.
A stereotactic biopsy uses mammography targeting to pinpoint smaller tumors and permit a small amount of tissue to be removed by a needle for diagnosis.
Your surgeon may suggest removing the lump to see if you have cancer.
Diagnostic Technology for Breast Cancer
With breast cancer, successful treatment depends on accurate diagnosis. At the Breast Health Center, state-of-the-art diagnostic tests are used to evaluate and develop a treatment plan, if necessary.
Digital Mammography
A mammogram is a special x-ray that can find most breast tumors up to two years before they can be felt by hand.
Ultrasound
An ultrasound is more than 95 percent accurate in locating and correctly identifying the makeup of a lump.
Image Guided Biopsy

Mammotome Stereotactic Biopsy: This procedure can be performed in less than an hour and can be done with one small incision, without stitches and with minimal, if any, scarring to the breast tissue. Unlike other biopsies methods, the Mammotome system is capable of sampling a variety of breast abnormalities with just one small incision. The procedure has the ability to accurately sample tiny abnormalities in the breast called microcalcifications, making early diagnosis of breast cancer easier.
Ultrasound guided biopsy
MRI guided biopsy
Types of Breast Cancer
The breast is made up of ducts and lobules surrounded by fatty tissue.
Cancer confined within a duct is called ductal carcinoma in situ (DCIS).
Tumors that break through the wall of the duct or lobule are called infiltrating ductal or infiltrating lobular carcinomas.
Inflammatory breast cancer may involve the entire breast with specific skin changes and swelling.
Surgical Options for Breast Cancer
Lumpectomy
Lumpectomy and partial mastectomy are breast-conserving operations in which the surgeon receives the tumor together with some normal breast tissue surrounding it. In some cases, a second operation called a re-excision may be needed if microscopic examination finds tumor cells at or near the edge of the tissue that was removed (called a positive or close margin). Studies have shown that women with early stage breast cancer, who have a lumpectomy to remove the cancer followed by radiation, live just as long as women who have had a mastectomy.
Mastectomy
Surgery which removes all or part of the breast and sometimes other tissues.
Cryoablation
Using ultrasound and local anesthesia, a small probe is guided into the affected area and extremely cold temperatures are used to destroy a targeted benign fibroadenoma.
Sentinel Lymph Node Sampling
To see if your cancer has spread, your physician may remove several lymph nodes from under your arm. If any of these nodes contain cancer cells, more nodes may need to be removed.
Reconstructive mammoplasty
After a mastectomy, some patients opt for reconstructive mammoplasty, a plastic surgery to rebuild the breast shape.
Radiation Oncology Services
We offer the most technologically advanced equipment available for radiation cancer treatment. Our Cleveland Clinic radiation oncologists are part of a multidisciplinary team working closely with our medical oncologists and surgeons. Radiation oncologists and physicists are on site at all times. Our therapy staff is certified by the American Registry of Radiologic Technologists.
Hillcrest Hospital offers the following treatments:
External Beam
Delivers high-energy rays to tumors, using a special x-ray machine called a linear accelerator. This machine allows radiation to be delivered from any angle and shapes radiation beams to the contour of the tumor.
Prone Breast External Beam
Positioning women with early stage breast cancer in the prone (face down) position while undergoing radiation treatments can substantially limit the radiation does that reaches the heart, lungs and skin.
Intensity Modulated Radiation Therapy (IMRT)
A method of giving concentrated radiation treatment with the goal of directing radiation to the tumor while sparing normal tissue and reducing side effects.
Partial Breast Irradiation
Partial breast irradiation is a type of brachytherapy which places a radiation source inside the body. This process has three important advantage:

It places the radiation inside the lumpectomy cavity (the space left when the tumor is removed). The radiation is targeted to the area where the cancer is most likely to recur.
Radiation is delivered from within the cavity, limiting the amount of radiation to healthy surrounding tissue, thereby reducing the potential for side effects to occur.
The therapy can be completed in five days in an outpatient setting.
Medical Oncology Services
Medical oncologists coordinate and manage care among a group of subspecialty cancer providers, working closely with surgeons and radiation oncologists. The chemotherapy nurses work closely with the physicians and specialize in all aspects of administering chemotherapy/biotherapy drugs. Education of the patients and their family is delivered in a classroom setting, in addition to individualized sessions specific to disease management, chemotherapy drugs and side effects management.
Clinical Trials
A clinical trial is a study conducted with cancer patients, usually to evaluate new treatments compared to traditional care. Each study is designed to answer specific questions and find new and better ways to help fight cancer. Clinical trials help us determine if a new treatment or new use of an existing treatment is a better way to treat cancer. Trial participation does not exclude you from additional or different treatment.
The Cleveland Clinic Cancer Center at Hillcrest Hospital offers federally regulated clinical trials sponsored by the National Cancer Institute and Cleveland Clinic. The Cleveland Clinic Institutional Review Board (IRB) has approved these trials. The IRB reviews the study to see that it is well designed, with safeguards for patients and risks are reasonable in relation to the potential benefits. Patients who are interested in clinical trials are encouraged to speak with their physician or call the clinical trials office.
A Team Approach
Patients benefit from the exchange of viewpoints, information and experience that takes place among our Breast Health Center team members. Our physicians, breast health nurse case managers and technologists collaborate as a team so that patients receive the best care. We're fully prepared to meet the complex needs of patients and their families.
Support Services
At the Breast Health Center, we offer a number of support opportunities that are open to any cancer patient as well as family members. Support opportunities expand the knowledge of disease and increase feelings of hope. Our monthly Breast Center Support Group offers an opportunity to gain emotional support from others coping with similar issues and concerns.
In cooperation with the American Cancer Society, our monthly Look Good Feel Better program helps patients cope with the physical effects of treatment and provides a safe environment for them to discuss these issues with other patients.
Genetic Counseling Services
Genetic counseling services are available to patients with a personal and/or family history of cancer. Most cancers occur by chance, or are sporadic. However, some cancers are caused by an inherited gene mutation, or are hereditary. Identifying a hereditary predisposition to cancer allows individuals and families to personalize cancer screening, medical management, and treatment options.
Oncology Social Work Services
Other members of our cancer center team include oncology social workers who are available for help with practical and emotional concerns related to your cancer diagnosis and treatment. They are here to help you through counseling, referrals to resources, advocacy to address financial issues, and help you navigate the health care system.
Survivorship Program
Our robust survivorship program offers many classes and group therapies, including Facing Forward: Life After Cancer Treatment, a class that educates patients about late and long-term effects of cancer treatments.
Community Resources
The Breast Health Center seeks to raise awareness of cancer treatment and prevention through its community education programs. We offer seminars, speakers and health programs throughout the year. Free screenings for a variety of cancers are held frequently at Hillcrest Hospital and many other locations throughout the community.
Cancer Answers
This guide is a great resource for you to understand your treatment options. While you have many options, you should consider the experience of the program. Cleveland Clinic specialists offer the highest-quality care for the screening, diagnosis and treatment of breast cancer.
The treatment guide includes:
How to Choose your Breast Cancer Care
Types and Stages of Breast Cancer
Breast Cancer Treatment Options
Options for Breast Reconstruction
Directory of Breast Cancer Specialists
Online Health Chat Transcripts
Contact Us
The Breast Center at Hillcrest Hospital is one of Cleveland Clinic's Comprehensive Breast Centers.
6780 Mayfield Road
Mayfield Heights, OH 44124
Hours: 8 a.m. – 5 p.m., Monday – Friday
Phone: 440.312.5569
Screening Mammogram Locations
Mammograms
Mammograms
The Breast Center at Hillcrest Hospital is one of Cleveland Clinic's Comprehensive Breast Centers. We believe that every woman benefits from exceptional care. Whether you're at the age to consider getting your first mammogram or it's been too long since your last screening, take advantage of having Cleveland Clinic specialists from the Comprehensive Breast Center at Hillcrest Hospital nearby. From prevention to detection and treatment, the Breast Health Center offers you a variety of comprehensive care options delivered by compassionate care providers.
Diagnostic Services
Digital mammography for precise readings with less radiation
Breast ultrasound and breast MRI
Stereotactic breast biopsy – a non-surgical alternative or diagnosing lumps
Needle biopsy that doesn't require stitches
Treatment Services
Comprehensive surgical and non-surgical cancer treatment options including chemotherapy and the latest techniques for radiation therapy that target tumors and spare healthy tissue
Breast reconstruction
Benign breast conditions such as breast pain
Cryoablation of benign breast tumors
Interdisciplinary review for enhanced care management
Current guidelines from the American Cancer Society recommend that women receive annual mammograms starting at age 40 – even if they have no symptoms or family history of breast cancer. If you are at increased risk, your screening may start earlier. Consult your physician.
Screening Mammogram Locations
To schedule a mammogram, call 216.636.8000.
Please note: we require a physician's order for all mammograms.
View All Specialties
Hillcrest Hospital Specialties
Hillcrest Hospital provides a full spectrum of services to meet the medical needs of Mayfield Heights and the surrounding communities, including Lake, Geauga and Summit counties.